ContentGrow's free portfolio for freelance content pros
The global talent network is offering a free writer's portfolio to sellers on its platform.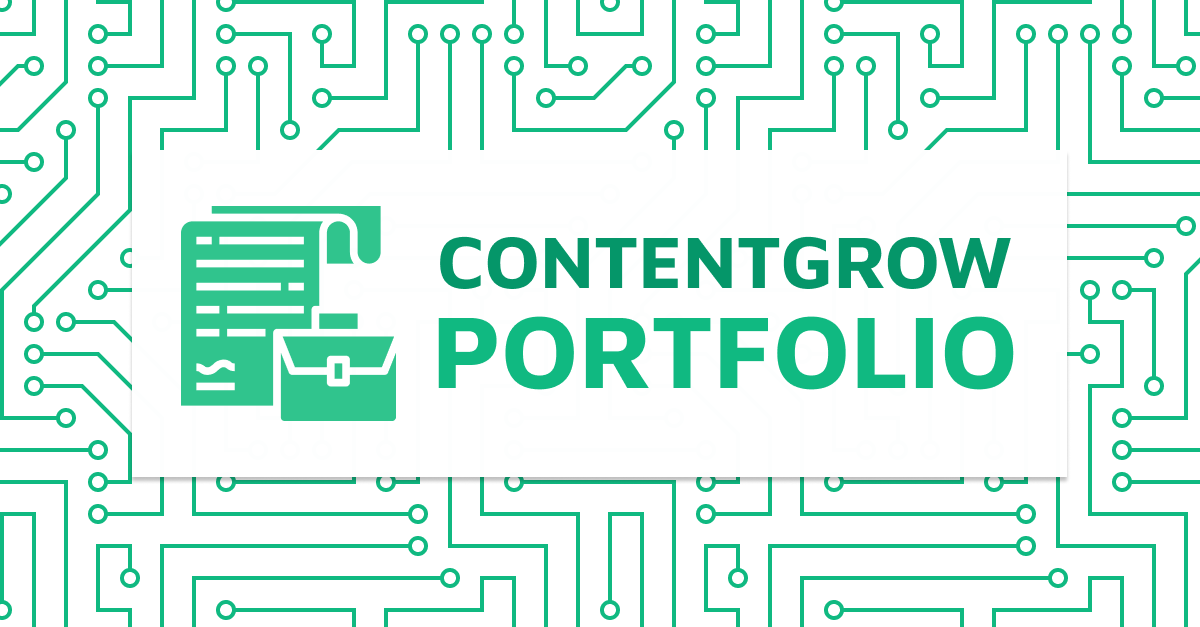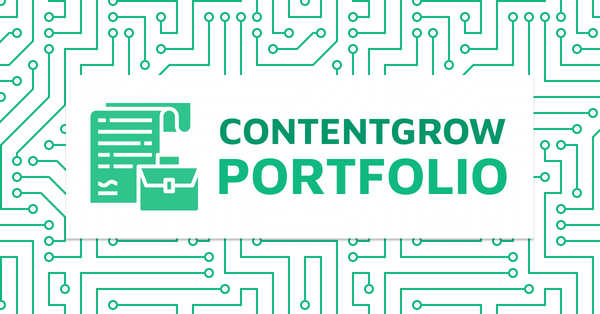 "Don't tell me what you're going to do, show me what you've done."
Dear freelancers,
As you guys all know, our global talent base and workflow app let you sync up with clients for paid writing gigs. But even if we're not the ones providing the work, our aim is still to help you land more clients and earn more money — with less hustle and explanation on the sales side.
A wonderful portfolio that can be shared anywhere on the web is perhaps the single most powerful tool in the arsenal of a professional freelance writer, journalist, or content marketer.
That's why we're offering a simple and easy writer's portfolio to contributors inside the network. In the weeks to come, we will roll the tool out to the general public as well.
Showcase your awesome samples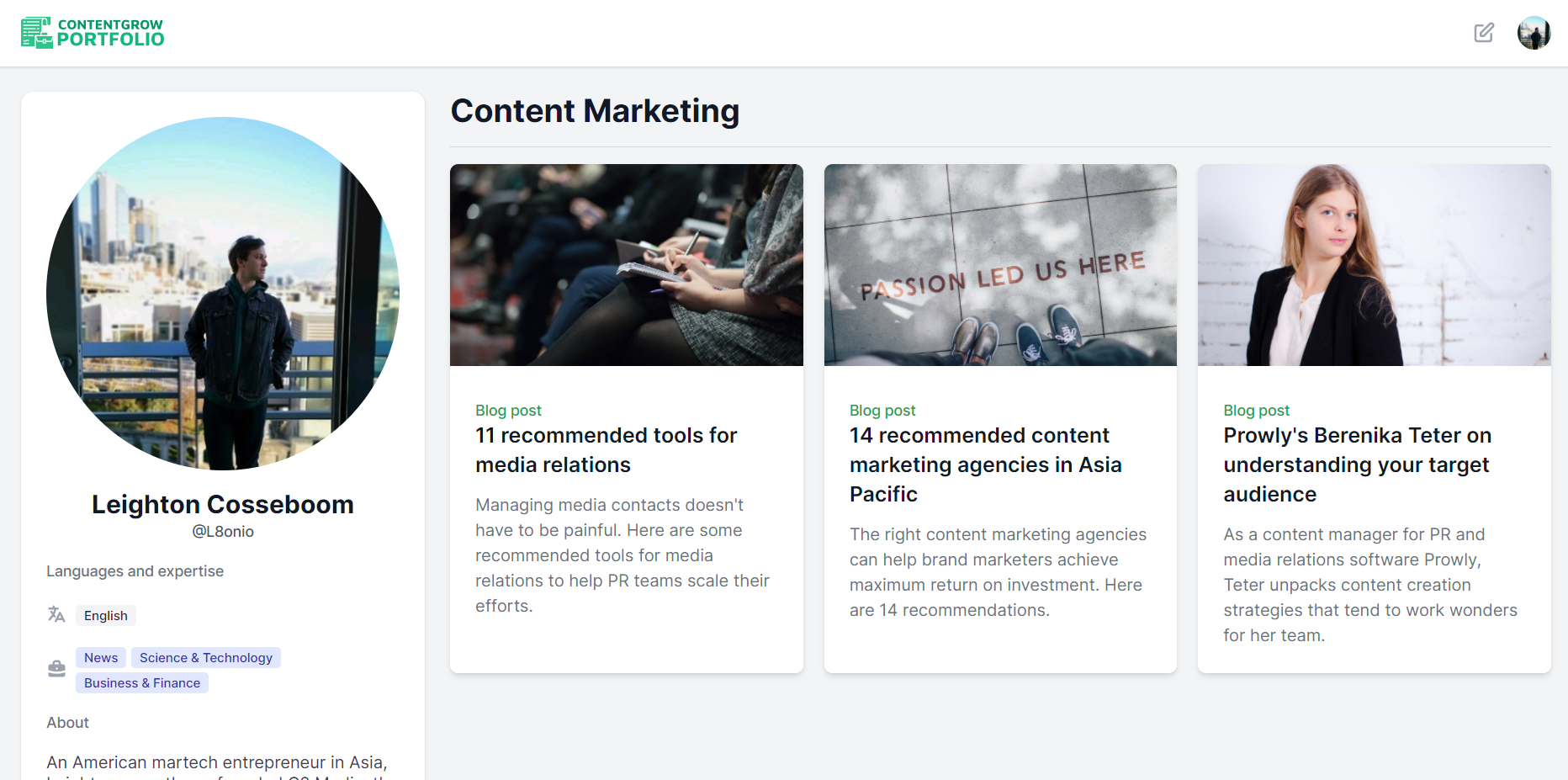 Our clients include SMEs, media outlets, and brand marketing teams. They work with freelancers on ContentGrow to craft excellent content, but a big part of their challenge is trying to discern who's the most appropriate writer to engage with. That's where the portfolio comes in.
Here's how it works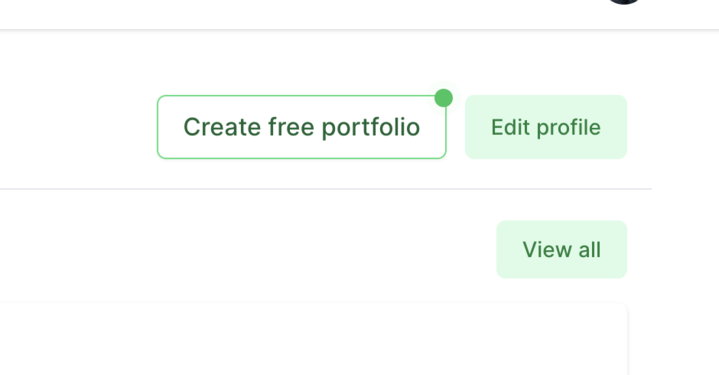 Sign up for your free writer's portfolio here.
Be sure you've got a profile image already saved.
The builder will allow you to update your personal info and skills, add sections, samples, and more.
Copy and paste URLs of your published work into the portfolio and voilà!
A sleek snippet of your content will appear.
Rinse and repeat until you've got a polished portfolio that brands and media will be delighted to browse through.
View your 'Live' portfolio to understand what clients will see on their end.
Share your portfolio URL on social media, in emails, or anywhere online when prospecting.
External clients you approach are free to work with you inside or outside of our app.
ContentGrow's portfolio is 100% free of charge.
Compile sleek snippets
Share it anywhere!


Keep in mind...
New and existing clients on ContentGrow will be able to see your portfolio. That's why it's worth it to build a great one.
Our team will also use your portfolio to proactively match you with appropriate gigs on the platform.
Your portfolio is also visible to the public. It can be found with a Google search.
Don't be shy! Give us your honest thoughts and feedback.
This will help us know how best to continue development.
ContentGrow is a freelance writer's secret weapon for landing vetted inbound clients. The platform matches each client with niche-appropriate writers at preferred rates. Sign up to get your invite and free portfolio here.