Customer onboarding platform Rocketlane grabs US$18M
The martech firm aims to help brands shorten their product onboarding with a one-click setup.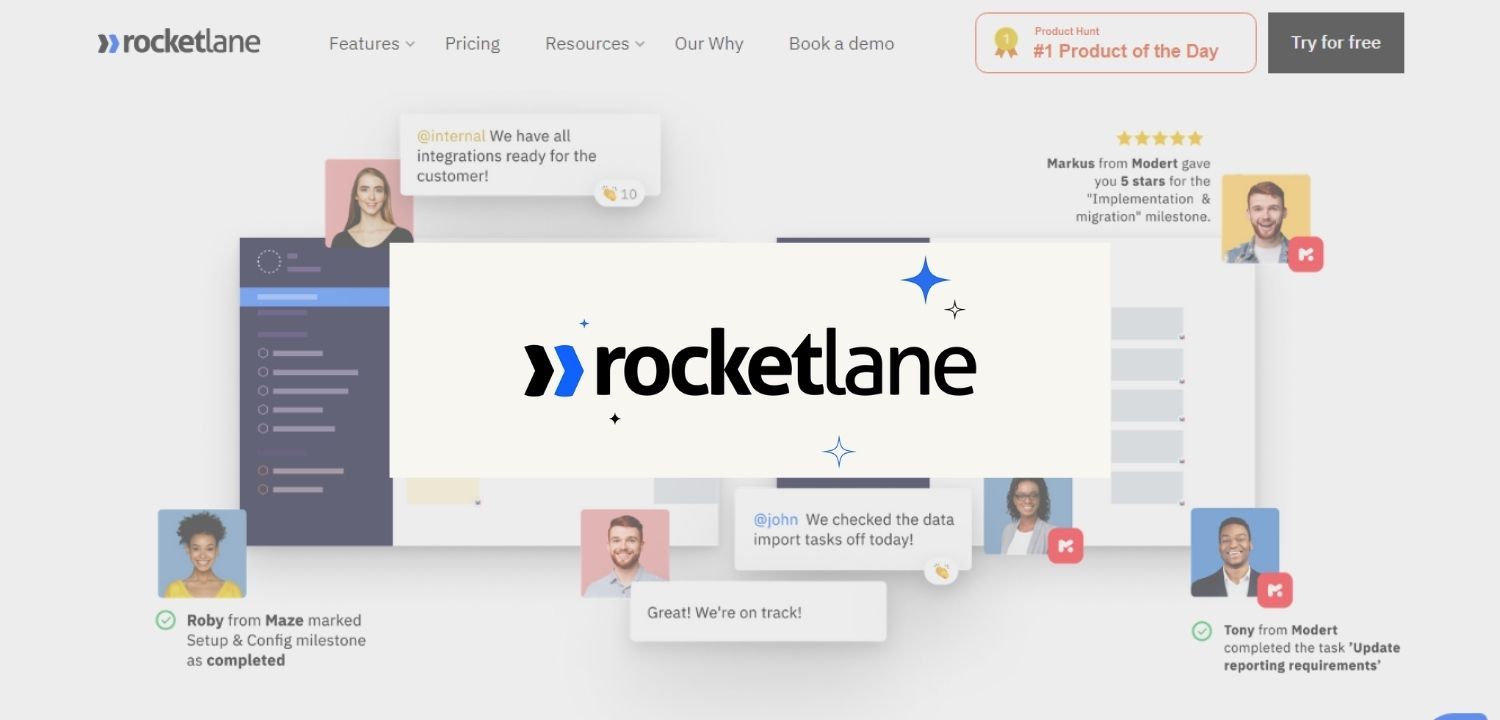 For many marketers, product onboarding is an afterthought. But it shouldn't be. A potential client's first date with your product is the final step of your marketing funnel. It determines whether the lead ultimately converts into a paying customer. Thus, onboarding greatly impacts how well marketing and sales teams tangibly perform in the end.  
US-based customer onboarding software Rocketlane announced it closed US$18 million in series A funding from previous investor 8VC. Angel investor Gokul Rajaram, alongside Matrix Partners India and Nexus Venture Partners, also participated in the round.
So far, the company has raised a total of US$21 million over two rounds.
The company aims to use the funding to boost marketing, recruitment, and product development.
Bhaskar Ghosh at 8VC explained, "Rocketlane has dared to provide a fresh new take to serve this category. They have shown stunning execution to deliver a thoughtful and extensible product [that is] experiencing rapid adoption."
Deepak Balasubramanyam, Srikrishnan Ganesan, and Vignesh Girishankar launched Rocketlane in 2020. They wanted to help companies deliver consistent customer experiences without delays.
Rocketlane provides a platform that helps companies collaborate with their customers and keep them a part of the business journey. The platform also offers project and document templates to ensure consistency.
Srikrishnan explained that brands and businesses usually did not give onboarding much attention in the past. The company aims to switch things up with a solution that helps make the onboarding process smoother. He  mentioned that the firm now serves 1,200 people globally with its onboarding community called Preflight.
Brands that use Rocketlane's tech include Blueshift, Clara Analytics, Delhivery, Fulfil, ItsMyCargo, KompiTech, Yellow.ai, and more.
The platform enables users to customize their domain, logo, and theme to present an eye-catching experience between the portal and the brand. Rocketlane cuts down on time usually spent by offering a single-click setup.
Here's a quick demo of how Rocketlane works:
How much does Rocketlane cost?
Rocketlane offers three plans: Professional (US$19 annually per user), Premium (US$49 annually per user), and Enterprise (custom pricing).
The Professional plan offers customer approvals, timesheets, status updates, project and document templates, and more.
The Premium plan comes with project performance reports, custom dashboards, and merge templates. In contrast, the Enterprise plan offers complete automation, custom onboarding, and training.
All three plans allow users to have unlimited projects and unlimited members.
The platform competes with many other onboarding solutions in the market. Appcues and Onboard.io also provide automated software to manage onboarding processes.
Greater Boston-based Appcues collected US$32.1 million in fresh capital earlier this month. The company says that its platform has served almost 2 billion experiences for more than 200 million users. Clients include Hopin, Kaplan, Lyft, Vidyard, and others.
Meanwhile, Onboard.io is a US-based software that gives teams customized launch plans. The firm claims that some of its clients include Apollo, Classcraft, Hatch, Payrix, and Zipi.
Save time and money when producing high-quality branded content. ContentGrow helps teams work with perfectly-matched freelance writers and journalists at preferred rates. Fill out the form below to get your own talent list or visit the site to get started.