ContentGrow review: a specialist's marketplace for journalism and PR
Check out the latest ContentGrow reviews by prominent media outlets and PR firms in Asia.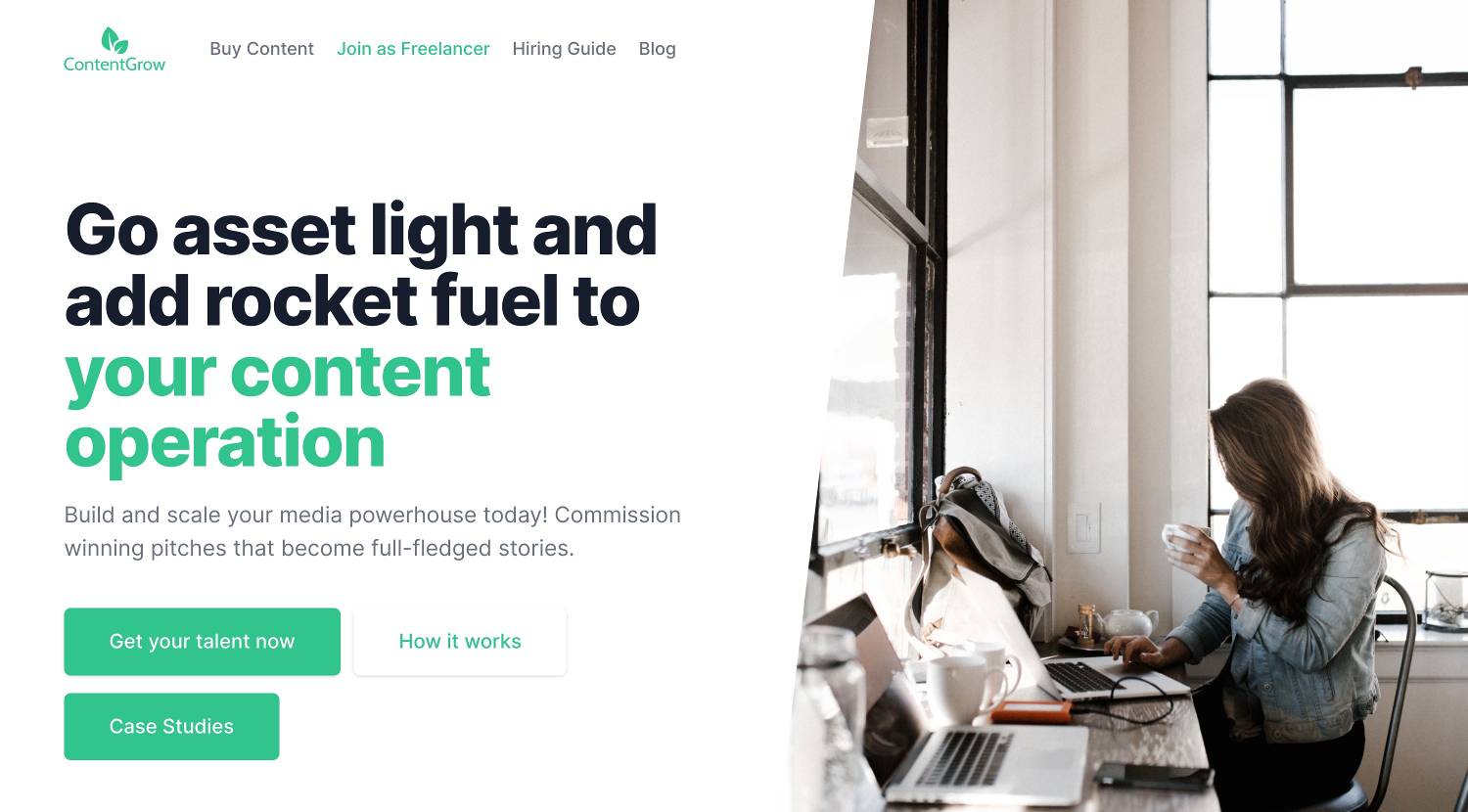 The global media market continues to blossom, with a market size estimated to reach US$2.6 trillion by 2025. Journalists are now doing more investigations, both to break news and publish long-form content that's full of useful intel for readers. This is why the public still deems news coverage as the most trusted source of information today.
The good news is, both publishers and brands are reaping the benefits of heightened quality bar in journalism via tools like ContentGrow. Launched in 2019 by former tech journalists, ContentGrow is a privately managed marketplace that connects publishers and brands to elite freelance journalists and writers.
Media outlets work with freelance journalists to scale content output while keeping in-house editorial ops lean and flexible. Many outlets routinely tap specialist freelancers who can produce content that needs industry expertise.
Brands, on the other hand, often work with freelance journalists to create strong press releases and marketing content at scale. Seasoned and project-appropriate freelancers will have a deep understanding of the client's niche and know what stories will be picked up by news outlets.
Here's what clients have to say about ContentGrow.
Cision's PR Newswire Asia

Owned by Cision (NYSE: CISN), PR Newswire is one of the world's top press release distribution tools. The company's network includes more than 4,000 websites, nearly 3,000 media outlets, and more than 550 news content systems.
As an add-on service, PR Newswire offers press release creation and localization services to SMEs and large enterprises in Asia. The company was looking for a reliable partner to produce on-demand press releases for a variety of industries, including but not limited to fintech, education, health, and sports across different markets like Singapore and Indonesia.
PR Newswire Asia chose ContentGrow as a place to build out its roster of freelance journalists ready to tackle on-demand assignments. The app also helps the team remunerate its international freelancers easily in one simple payment step at the end of each month.
ContentGrow review by PR Newswire Asia:
"ContentGrow has become an indispensable part of our team. From the beginning, they have been supportive of our growth by helping us secure the talent we need and the platform to help manage it all. They respond to all queries instantly and even seek our feedback on shaping their service to our requirements. In short, it is a fantastic solution with an incredible team and an amazing talent pool."
Main services provided: talent vetting, cross-border payment solution.
South China Morning Post (SCMP)

Founded in 1903, SCMP is one of Hong Kong's largest and most respected media outlets. The company produces international news coverage for key audiences in the US, China, Singapore, and beyond.
The news outlet is always seeking resourceful freelance journalists to add to its depth of compelling stories. These freelancers routinely pitch story topics and work on approved pitches under clearly defined deadlines.
Several SCMP desks were able to save time by using ContentGrow for international talent and story pitches. The app also helped make SCMP's admin process a bit easier by acting as a single vendor to facilitate payments for hundreds of freelancers each month.
ContentGrow review by SCMP:
"We used to do everything on email. But because we operate on a digital cycle and publish lots of stories every week, we needed a system for sourcing excellent media talent -- people who could be reliable and pitch ideas every day from around the region. ContentGrow solves for this and several other pain points. The platform and contributors are a dream to work with!"
Main services provided: talent vetting, story pitch farming, single-vendor/cross-border payment solution.
KrAsia

Founded in 2017, KrAsia has grown to be one of Southeast Asia's most prominent tech startup media outlets, with close to 300,000 monthly readers. KrAsia is part of 36Kr, one of China's largest digital media platforms.
The firm wanted to tap into the power and network of experienced tech journalists in Southeast Asia and produce unique stories about tech stakeholders in the region (entrepreneurs, VCs, women in tech, etc). The media relied on ContentGrow to source and vet freelance talents, while building a strong pipeline of inbound story pitches.
ContentGrow review by KrAsia:
"We've been using the ContentGrow platform since its very beginning. It has helped complement our own newsroom in regional reporting thanks to its freelancer network across the region.
The platform is straightforward and intuitive to use. If you are a startup media, or a larger organization, and want to improve coverage and variety in an economical way, you should try ContentGrow."
Main services provided: talent vetting, story pitch farming, single vendor/cross-border payment solution.
Upday

Launched in 2015, upday is one of Europe's most popular news apps with more than 25 million monthly users in 34 countries. It is a subsidiary of Axel Springer, one of the region's most renowned players in publishing and media tech.
After thriving in Europe, upday sought to expand its business to other continents. The firm set its sights specifically on the large and vibrant US market. The team boldly planned to launch its American presence at light speed, in a window of less than two months. To do this, it needed to hire US-based freelance journalists fast to curate news 24/7.
For the initiative, upday's chief editor chose to work with ContentGrow. After understanding the company's candidate requirements, ContentGrow immediately went to work rounding up suitable talents. The freelancers had to be willing to take turns working in eight-hour shifts, seven days per week, and be able to start right away.
The professionals curated by ContentGrow passed upday's interview screening process and training. In just a couple of weeks, they then began curating US top news around the clock.
ContentGrow acts as a single vendor, processing and facilitating daily payments between upday and its freelance journalists with a single click. As a result, this means upday doesn't have to worry about cumbersome admin duties such as tracking individual invoices, freelancer bank details, or tax forms. It's all taken care of effortlessly on ContentGrow.
Main services provided: talent vetting, single-vendor/cross-border payment solution.
Scale your content and PR with ContentGrow
ContentGrow is a great place to build a team of seasoned freelance media talent. Brands, publishers, and agencies alike can save time and money.
Sign up to get your project started or book a quick call with our team to learn more.