5 freelance journalists who are thriving on ContentGrow
Without wonderful freelance journalists acting as the app's lifeblood, ContentGrow wouldn't be where it is today. Here's what a few of them have to say.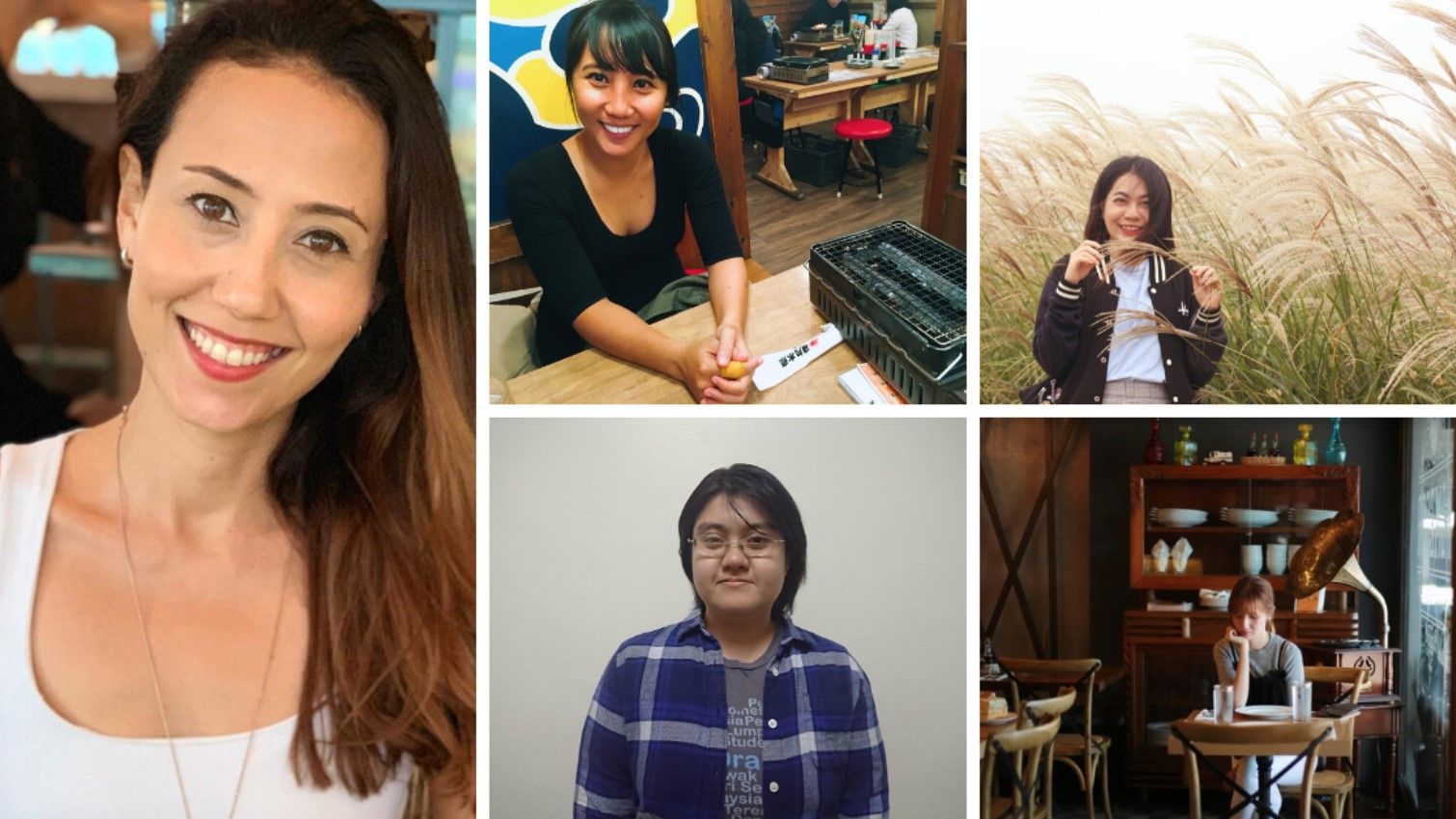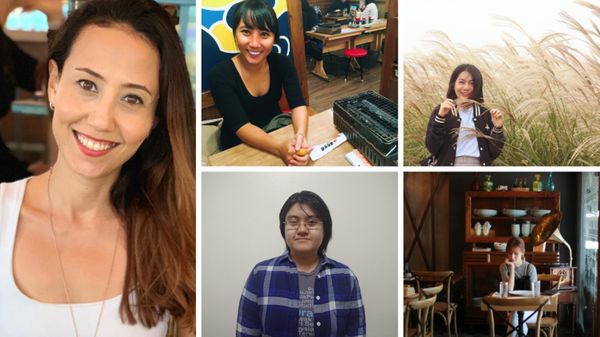 Since its inception in mid-2019, ContentGrow has gone to great lengths to curate a variety of diverse and world-class freelance journalists to help serve brands and publishers on the buyer side of the platform.

But unlike other freelance writing sites, our app is invite-only on the seller side. This means that while many apply, not everyone makes the cut. Buyers take comfort in knowing that each seller on ContentGrow has been carefully selected by our team based on their track record, then vetted to ensure project-appropriacy, reliable comms, and top-notch deliverables.

Without wonderful talent acting as the lifeblood flowing through our app, ContentGrow would not be where it is today. We'd like to sing their praises. So in no particular order, here are five freelance journalists who are thriving on ContentGrow.

Risyiana Muthia – (Bali, Indonesia)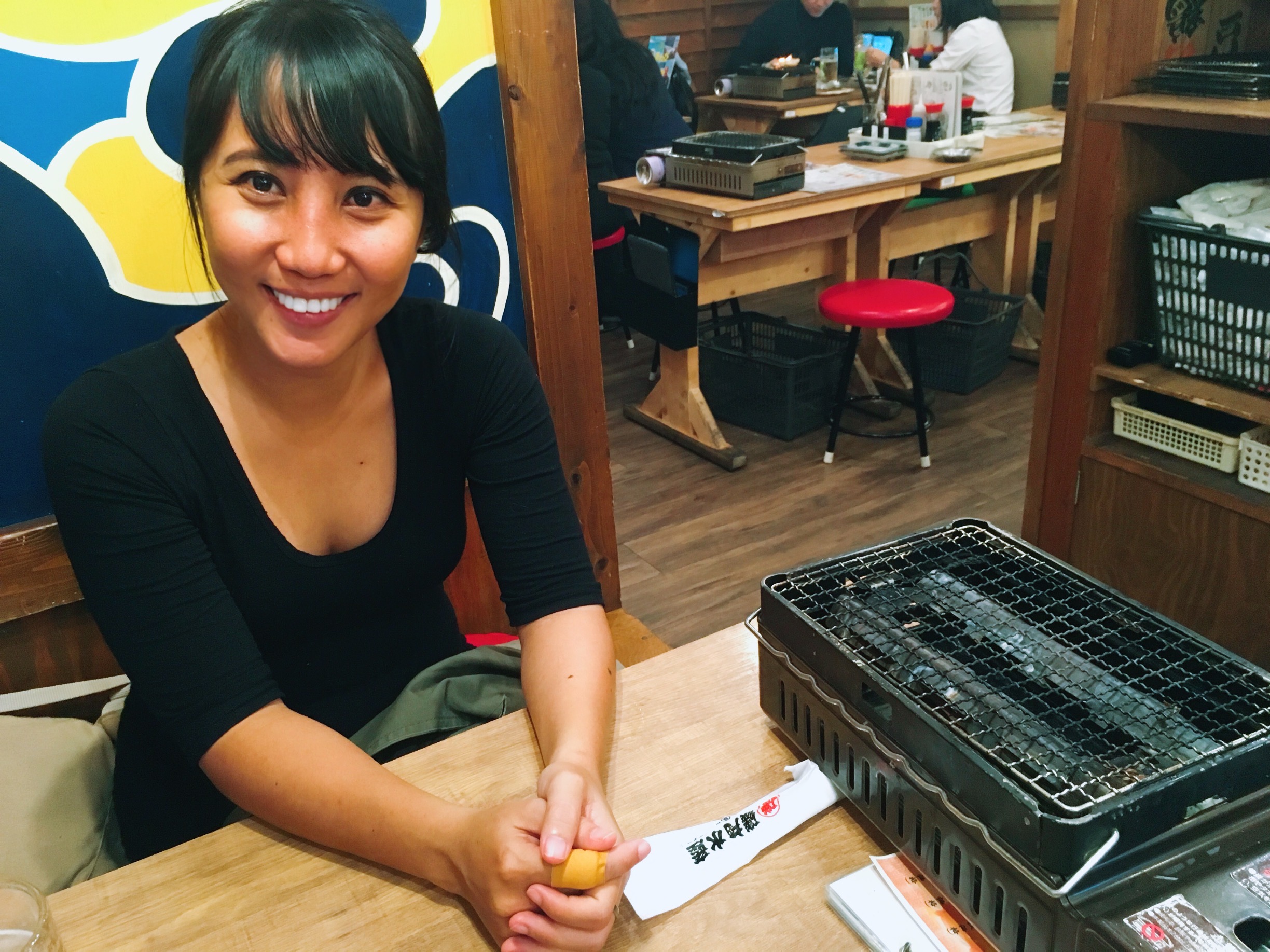 Risyiana joined the media game back in 2006 as a journalist and editor for an urban magazine in Indonesia's capital city of Jakarta. Her career took her to Vietnam until 2013, but now she's back home, further honing her journalism skills from Bali.

Over the past 14 years, Risyiana's skills have become diverse; ranging from journalism to content marketing, and everything in between.

How did you get started freelancing?
I was experiencing professional burnout and the thought of being able to manage my own schedule while having the freedom to choose my own projects sounded really appealing to me. Then serendipity happened and I was somehow connected to Leighton and Enricko, who were starting ContentGrow at the time. They gave me a major media outlet as one of my first clients, so that was great for a freelancing rookie like me.

What are your areas of expertise in terms of content and coverage?
I enjoy writing long-form pieces the most. The more challenging the topic, the more exciting it gets for me.

What is something you like about working on ContentGrow?
There's always something exciting to pick up. I also like that we get to work and liaise directly with the clients, and pitch stories directly to them.

What is your most memorable assignment so far?
The first article that I wrote for ContentGrow was a piece about Indonesia's heavy metal scene. I got to interview the hijabi metal band Voice of Baceprot, and talk to an Indonesian metal studies scholar. I learned a lot about how religions and spirituality are intermingled throughout that community. It was really interesting and a lot of fun!

What's one piece of advice you have for budding freelancers in this space?

The platform gives freelancers flexibility to explore different scopes of writing. I'd say it's great to always be open to experimenting, trying different challenges, even those that are outside of our usual beats — or even comfort zones.
Jou Teng Tan – (Seoul, South Korea)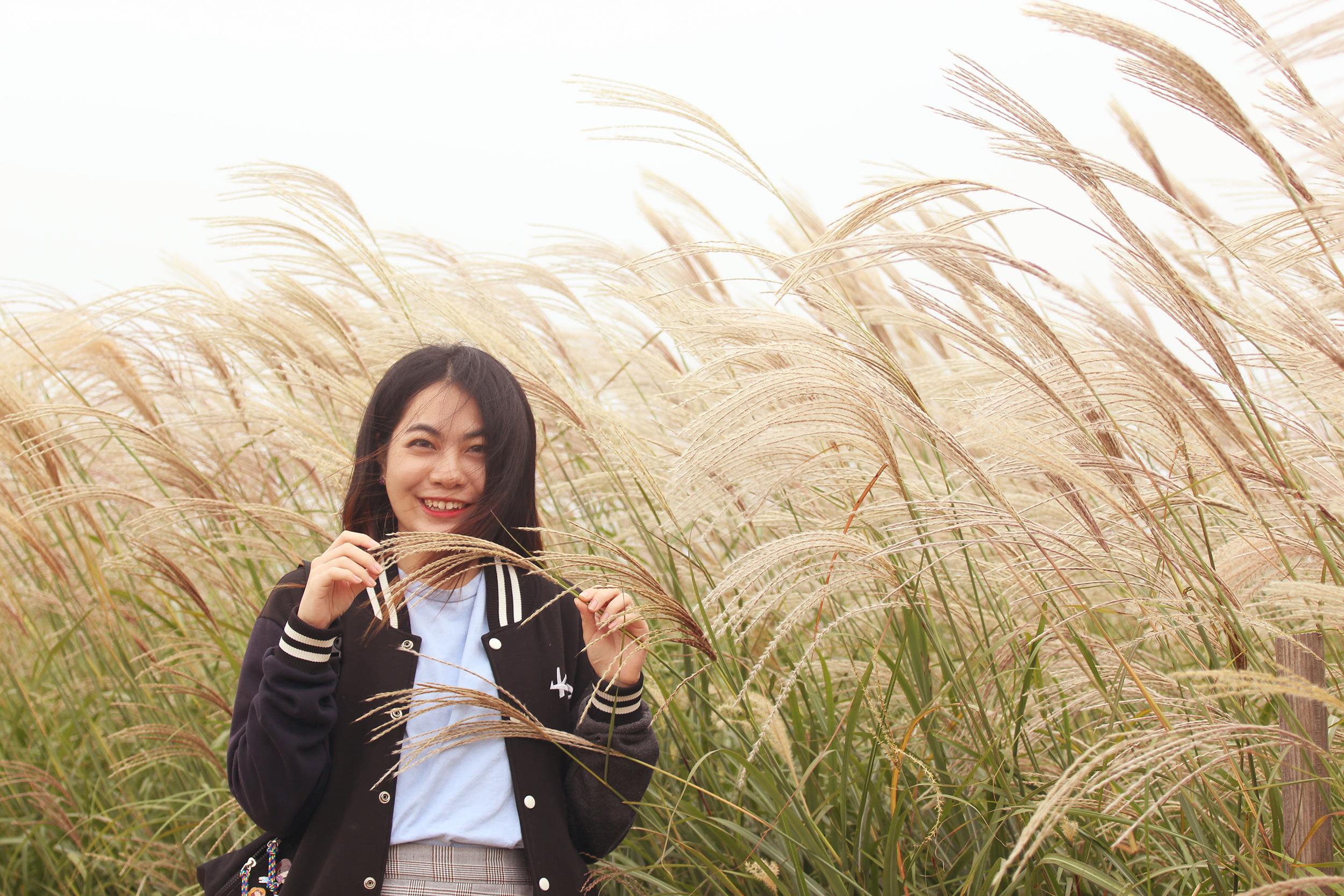 Jou Teng Tan's upbringing was quite unique, as she was born in Singapore, but her father and mother have different nationalities; Malaysian and Taiwanese, respectively.

Jou originally went to South Korea to pursue her dream as a dancer in the K-Pop industry but ended up falling in love with the work behind the scenes. After graduating with a media and communications major from Korea University, today she is working as a Korean entertainment content writer.

How did you get started freelancing?
In my day job, I get the opportunity to attend press showcases and work with entertainment companies, but I never get the chance to share the experiences I have.
As such, I initially put down my feelings on my blog, but I thought that maybe more people will be interested in the work that I was doing. I began to reach out to several media outlets and appeal to them about my knowledge in the Korean entertainment industry. Now, here I am!

What are your areas of expertise in terms of content and coverage?
From K-Pop idols, Korean dramas, K-beauty, food, and so on, I consider myself an expert in those areas. I have also been dancing for a long time. Being part of my university's street dance community has opened up my perspective on the Korean underground dance culture. There are not many writers who cover these dance scenes and I thought it would be nice to also give credit to those working behind the curtain for Korean celebrities.

What is something you like about working on ContentGrow?
I enjoy how systematic the platform is when it comes to pitching and receiving feedback. I also enjoy the freedom and choice of topics when it comes to writing.
What is your most memorable assignment so far?
The most memorable piece I've written so far was probably my first article. It was about Sergio Rossi, who passed away due to Covid-19. When I was given the topic to write about five of the most memorable things from his career, I was able to look back at his dedication to shoemaking and understand how true he was to his brand.

Before that assignment, I had only heard of his brand. I never knew what kind of person he was. It has also opened up my knowledge of high fashion, as well as some of the luxury brands out there that are trying their best to deal with the pandemic.

What's one piece of advice you have for budding freelancers in this space?
It is never easy to get your voice heard because of the number of talented writers out there. But as long as you keep trying and believing in yourself, opportunities will definitely knock on your door.

See: Pros and cons of hiring freelance journalists for news coverage
Stephanie Augustin – (Kuala Lumpur, Malaysia)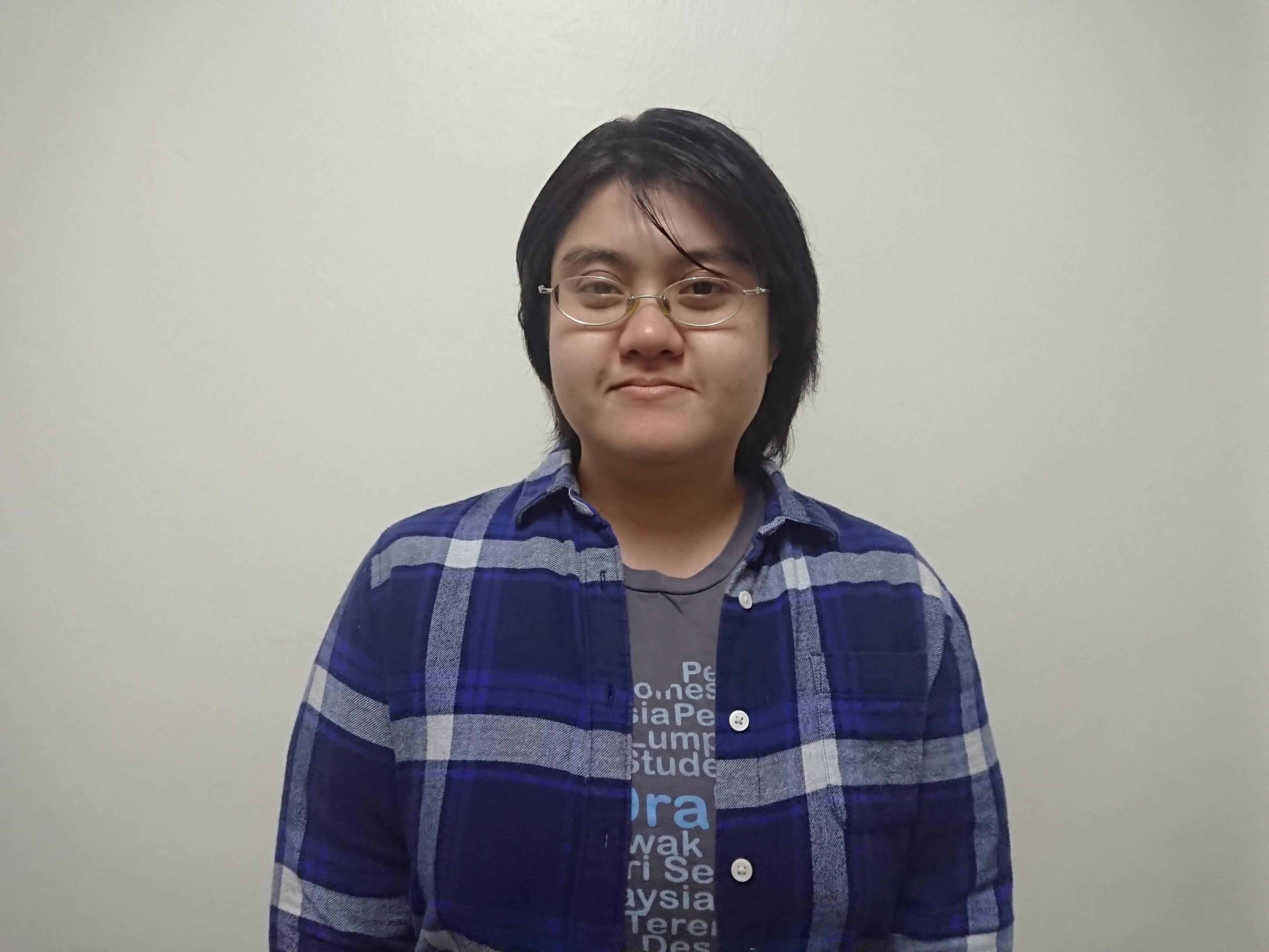 Stephanie started out as a business journalist covering small and medium enterprises (SMEs) in Malaysia before shifting her attention to reporting on publicly-listed companies. Eventually she found her niche in writing about macroeconomics, plantations, and the oil and gas industry.

How did you get started freelancing?
I was just about a year into my first job and one of the SMEs I profiled was so happy with the resulting article that they asked me to write some marketing copy for them. From then on, I dabbled in freelance writing while still working as a business journalist full-time. I finally took the plunge to be a full-time freelancer in 2017 after leaving The Malay Mail.

What are your areas of expertise in terms of content and coverage?
Thanks to my varied experience, especially in covering SMEs and macroeconomics, I found that the basic tenets of business reporting are pretty transferable to thought leadership, business profiles, and finance pieces.

What is something you like about working on ContentGrow?
I joined ContentGrow after responding to a call for Islamic finance writers in a Facebook group for journalists and ended up getting a byline with a Reuters affiliate, showing that there are many paths to what one would consider an echelon of finance reporting.

ContentGrow taps into the needs of various clients and having the flexibility to accept or defer jobs based on capability or availability really helps. In a very competitive world where clients chase the cheapest rates and where freelancers overload themselves out of fear of losing out, ContentGrow helps me plan my schedule and hedge earnings better. It also lets me retain the freedom afforded to a freelancer.

What is your most memorable assignment so far?
One of the more interesting jobs I got through ContentGrow was branded content for a major media outlet, which needed a local reporter to fly into Kuching, Sarawak, to cover a conference on renewable energy (a space that I was comfortable with after years of covering the oil and gas sector). The client was very clear on what he needed and sent in his team together with me, which helped me craft the story faster.

At the same time, covering the conference over a hectic two-day period brought me into contact with a lot of high-level sources. It also gave me precious contacts with local East Malaysian reporters, broadening my own referral network. I got an adrenaline high of being on assignment again as a reporter while learning more about renewable energy — and I got paid to do it!

What's one piece of advice you have for budding freelancers in this space?
A while ago, I read a story of how Meryl Streep accepted the part of a violin teacher in the movie Music of the Heart, even though she didn't know how to play. She learned the violin in just two months, and then ultimately was able to perform at Carnegie Hall with Yitzhak Perlman and Isaac Stern.

Now, I'm no Streep, because who is? But if a client asks if I can do something, I say yes and then I spend the next few days diving through Google. Most of the time it works out and I add one more skill to my CV. The worst thing that can happen, though, is that I simply find out a topic is just not in my wheelhouse.

Angela Jelita – (Singapore)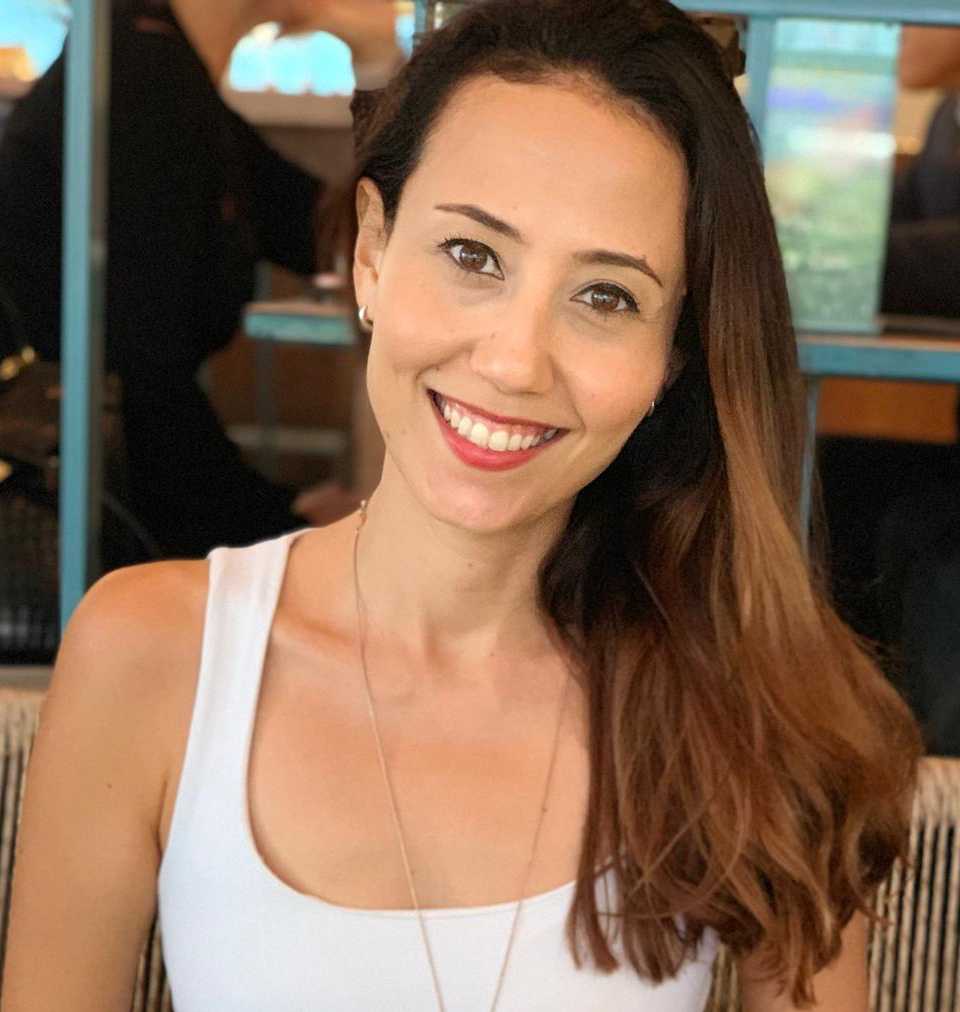 Angela is a seasoned journalist, editor, and photographer with more than ten years of experience covering Southeast Asia. She is passionate about producing content that is engaging and factual, related to health and wellness, the environment, and human rights. Apart from being a freelance journalist, she is also producing content for her own media Feedbodyspirit.com, which bridges food, health, and consciousness.

How did you get started freelancing?
I used to be the editor in chief of an English language publication in Indonesia, and over the years grew tired of being behind my desk editing other people's stories. I wanted to be out where the action was. So when the time came for me to finish, I decided to start my journey in the brave world of freelance journalism.

What are your areas of expertise in terms of content and coverage?
I specialize in wellness, environmental, and human rights issues, and also have a lot of experience in travel writing. But I believe a good journalist should be able to tackle any type of assignment, so keeping my writing muscles limber is important!

What is something you like about working on ContentGrow?
I like how easy it is to pitch to and communicate with editors. The entire process is actually very friendly and streamlined.

What is your most memorable assignment so far?
My most recent article felt really important to write, especially during these challenging times. It aims to teach readers how meditation can help ease anxiety and stress during this Covid-19 crisis through three different women's perspectives. Originally, the article had a different angle, but through working with the editor, we decided to shift the perspective to include my own – which is rare in freelance journalism! I really enjoyed putting this one together and sharing knowledge with readers.

What's one piece of advice you have for budding freelancers in this space?
It's all about the pitch, so make it count! Really think through your story, include as much detail as possible, and list questions you're planning to answer. Also make sure to check that the media hasn't already run a similar story to yours. If they have, think of a different angle that they haven't already covered.

See: How to hire freelance journalists to cover Covid-19 without fear-mongering

Patti Sunio – (Manila, Philippines)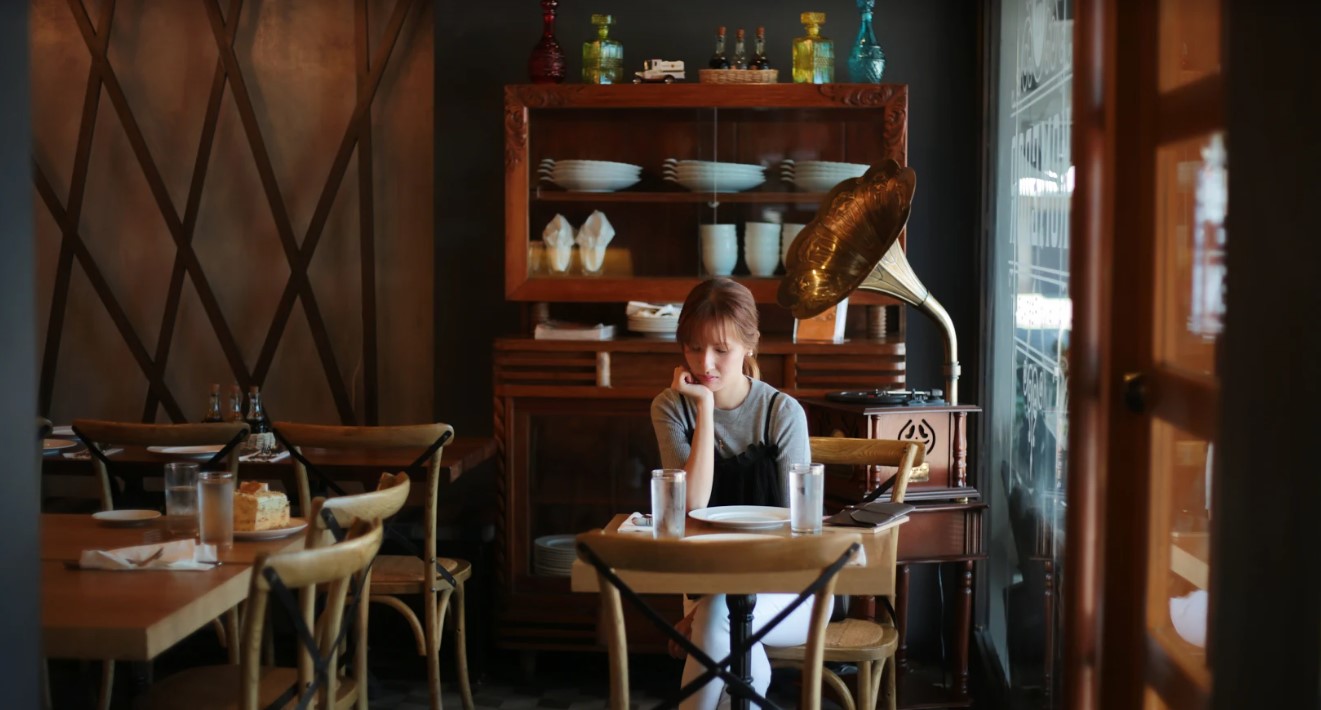 Nine years ago, Patti landed her first job at a public relations agency as a writer for the creative team. Servicing multiple clients, she learned to be flexible, adapting her writing style to fit different brands. She also learned how to meet tight deadlines with high demands. She said, "That's where I got my training. In my supervisor's words, I was churning out press releases like a vending machine!"

How did you get started freelancing?
At my first job, I was fortunate enough to have a boss who understood my need for a creative outlet that was separate from work. She allowed me to sideline as a contributing writer. I mostly wrote feature articles for fashion, home living, and lifestyle magazines.

I kept at it until I finally let go of my nine-to-five office life in 2017. I realized that I wasn't happy being confined to one job or area of expertise. I thrive in having multiple things to work on at the same time. Also, the commute and the traffic wasn't worth it anymore.

What are your areas of expertise in terms of content and coverage?
Lifestyle, fashion and beauty, and K-culture.

What is something you like about working on ContentGrow?
I like the freedom of being able to pitch stories. And even when the pitch doesn't get through, you get to chat with the editors and discuss alternatives. On the technical side, I generally like how the system on ContentGrow works and how everything is conveniently housed in one platform.

What is your most memorable assignment so far?
Here's a fun fact: because I am a huge fan of G-Dragon, I kept on pitching stories about him and BIGBANG. At the time, it was challenging to find a good story because he didn't have anything big going on. I finally wrote a story on the fashion kings of K-Pop, and of course, G-Dragon had to be in it. When it was published, other G-Dragon fans commented on the post and said cool things like "GD paved the way" and "GD wrote the book". My favorite one was "GD is the manual".

Overall, I think I enjoy assignments where I get to investigate more on the topic, such as the explainer I did on what it takes to become a Korean idol, my analysis on why the K-drama Crash Landing on You became such a hit, and this introspective piece on Minju Kim's well-deserved win on Next in Fashion. I also feel inspired whenever I get to write profile stories, such as the recent one on Vera Wang, which was fun to do because she's such a character.

What's one piece of advice you have for budding freelancers in this space?
Keep challenging yourself, don't be lazy, make it worth the reader's time, go beyond what's being asked. Oh yeah, and have fun!

---
Interested in working with your own team of awesome freelance journalists? Drop us a line.

ContentGrow furnishes you with a list of hand-picked talent that is suitable for your project and budget. Its virtual workspace facilitates easy coordination and payment for a hassle-free experience. The platform is equipped with a streamlined process for pitching, which helps you gather unique and exclusive ideas for your next story.

The platform is free to start using and you'll receive a shortlist of talent recommendations before the ball gets rolling.

Save time and money when producing high-quality branded content. ContentGrow helps marketing teams work with perfectly-matched freelance writers and journalists at preferred rates. Fill out the form below to get your own shortlist of talent or visit the site to get started.