Freelance writing jobs: 12 sites to get started
There is a veritable smorgasbord of places to find freelance writing jobs. We've rounded them up below to help you scour for gigs on an ongoing basis.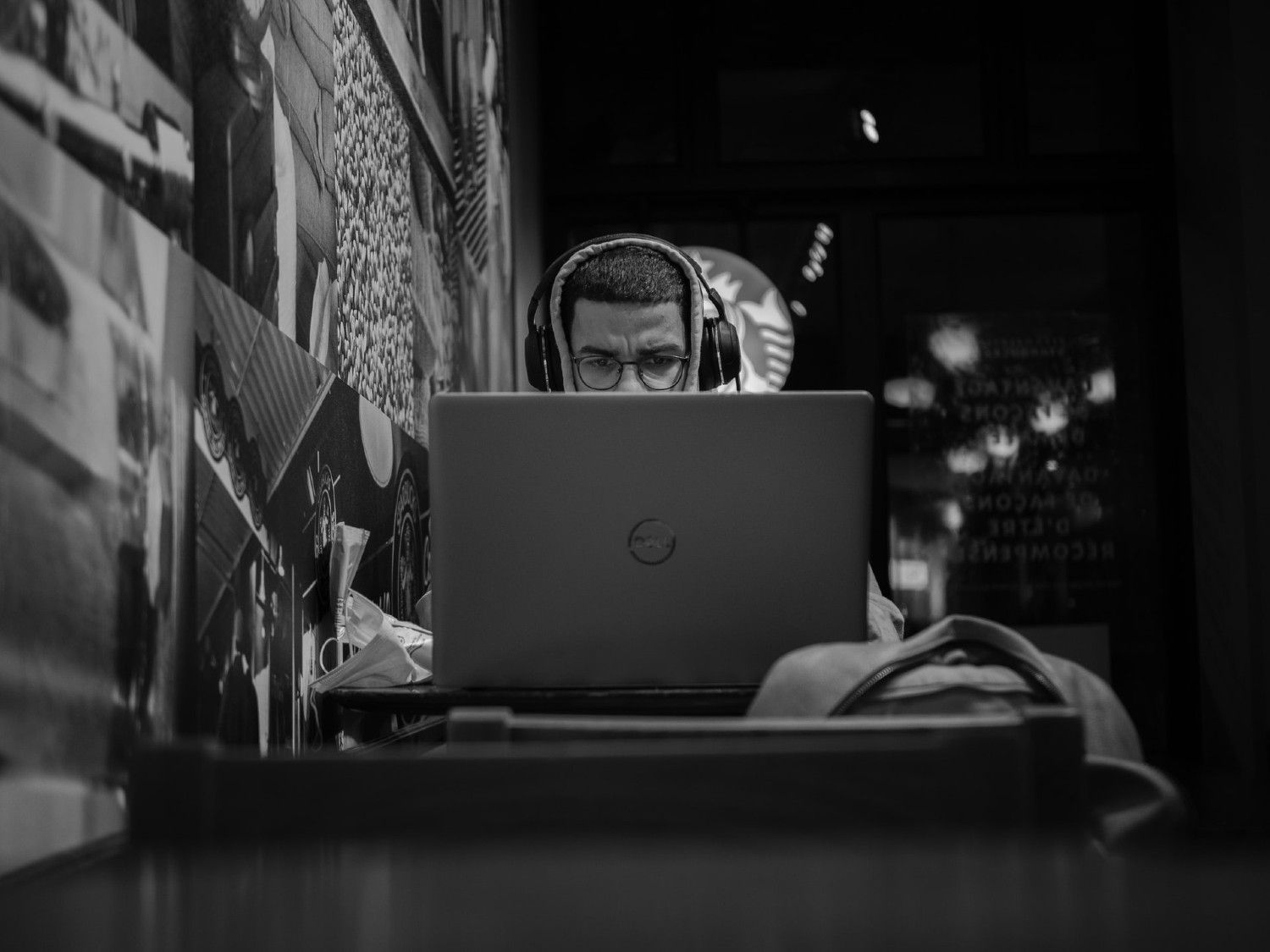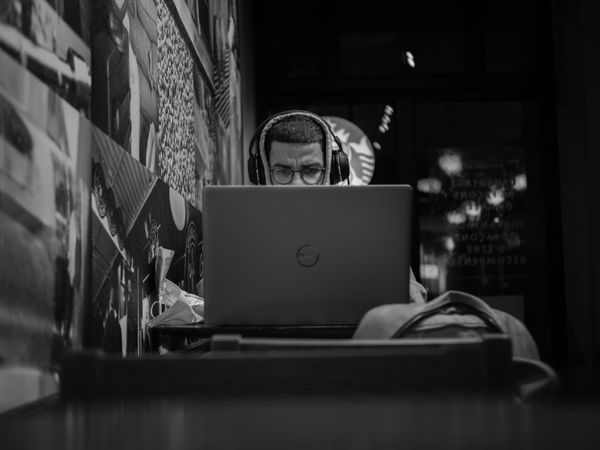 Being a freelance writer today is good for those seeking the highest form of work flexibility. A recent survey found that 45% of businesses are in fact hiring more freelancers due to the pandemic.
There is a veritable smorgasbord of places to find freelance writing jobs. We've rounded them up below to help you scour for gigs on an ongoing basis.
| | |
| --- | --- |
| Websites to find freelance writing jobs | Frequently asked questions |
Where do I find freelance writing jobs?
Freelance sites that let people create profiles for free are worth joining. Job portals like ProBlogger, UpWork, and Fiverr are also good places to find writing gigs if you are indeed brand new. These platforms let you pick low-paying or high-paying gigs based on your skills and experience. It's also possible to build long-term relationships with clients you serve on these apps.
It's also a good idea to apply for gigs on sites like ContentGrow. This app (while currently invite-only for freelancers) will custom-match you with appropriate, well-paying clients. If you receive an invite to join, just complete the profile section and wait for incoming inquiries to arrive while hustling for work on other channels.
As part of the hustle, you may also want to pitch yourself everywhere, from your social media account, to direct emails, to telling your relatives that you're starting a career as a freelance writer (shout it from the rooftops). You'll be surprised. Word-of-mouth references work like magic in this business, and the more ways you can routinely get the word out, the easier it'll be to eventually just have jobs find you, rather than the other way around.
Guest posts on popular sites and media outlets can also be wonderful fuel for this. While most guest posts are unpaid, you'll gain exposure as a specialist and amass credible work samples to add to your portfolio.
Be advised, when you first get started, it won't always be sunshine and rainbows. You'll stumble to find the right job and define your niche, but as long as you learn to enjoy the process, maintain a sense of humor, hone your creative skills, and cultivate good time management habits, you'll get there.
Here's a list of sites to check out regularly during your freelance writing journey.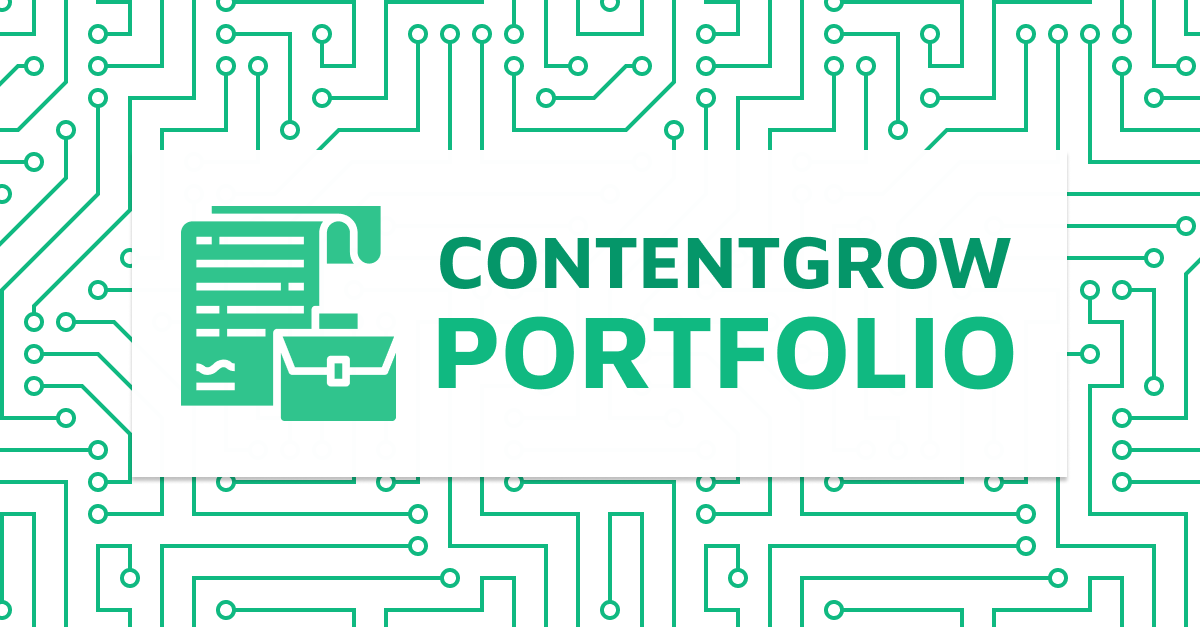 12 recommended sites to find freelance writing jobs

This is an excellent place to start receiving inbound freelance writing jobs. Freelancers who join ContentGrow will get project invites now and then from clients. The good news is that the platform matches writers with gigs based on relevant industry niches and rates. The team also vets the clients, ensuring writers don't get low-quality briefs.
Freelancers can handle all the workflow inside the app, including client comms and receiving payments. ContentGrow's client base comes mainly from the US and Asia, including international publishers and tech startups. Note that the firm takes a small cut from freelancer earnings in exchange for service and use of its platform.
It's free to get started. Because ContentGrow currently operates on an invite-only basis, click here to submit your candidacy.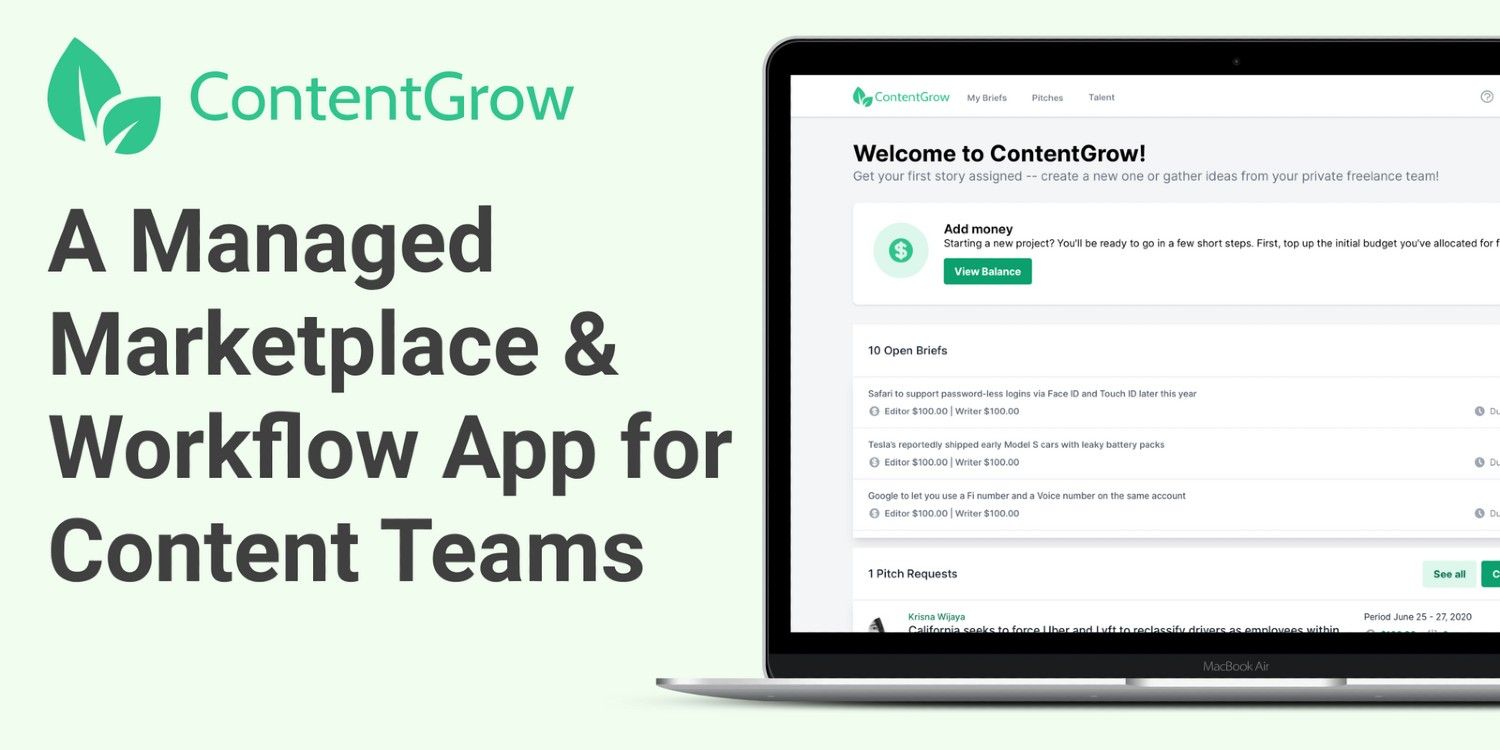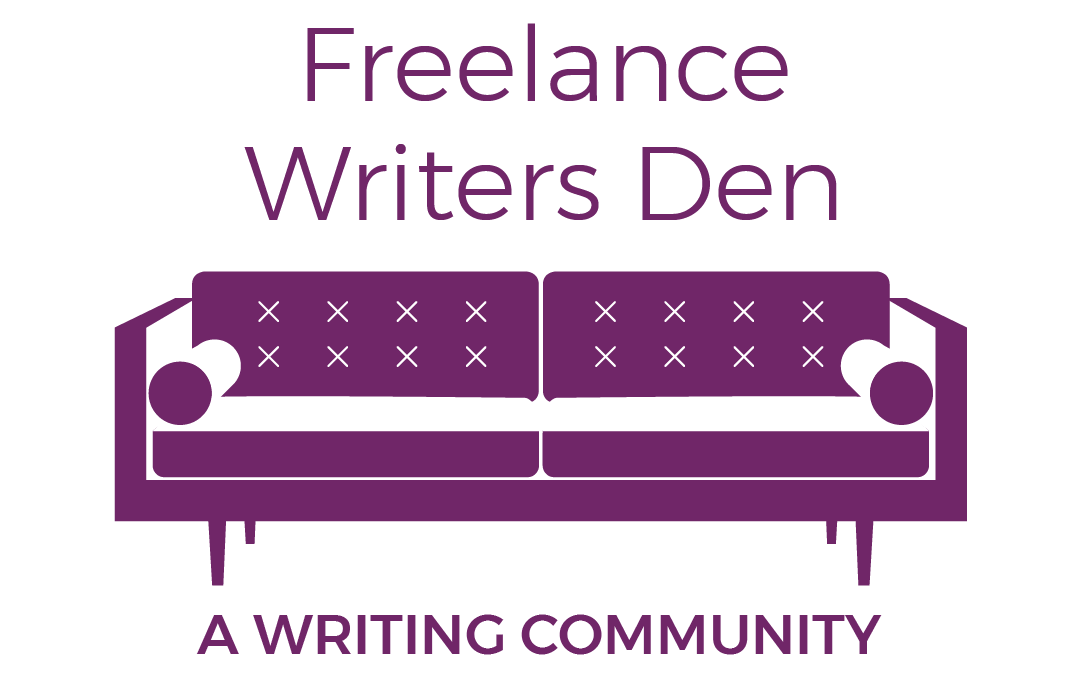 Freelance Writers Den is a membership-based online learning resource for freelance writers. Its unique selling point sits in a regular bootcamp for 1,600 members. The bootcamp is a four-week course to help writers earn the money they deserve by learning about specific writing niches.
Members can also find a gig through the Den's job board. It's heavily moderated and only features jobs that pay well. However, it's not frequently updated and is mainly targeted at freelancers in the US. If you happen to live outside of the country, you may not have much luck.
The Den's membership costs US$25 per month.

Contena is another membership-based site to help freelance writers thrive. The site's 'writing job finder' regularly shares freelance writing gigs from around the web. So after joining, you can sit back and Contena will do the legwork to save time. You'll also gain access to training modules.
Contena aims to help freelancers learn to succeed financially in writing with the help of its courses and a dedicated coach. You can reach out to your coach whenever you need help refining your portfolio and ask for valuable feedback. However, this only applies to platinum members who pay a staggering US$997 for two years.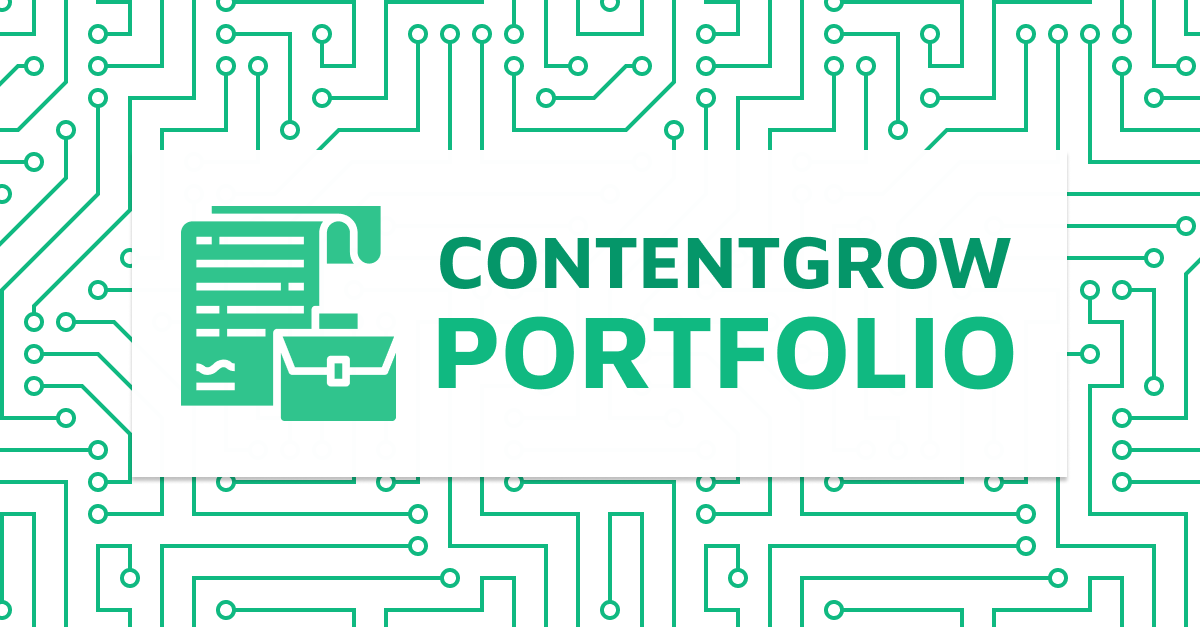 If you're a new writer who wants to up your game, Upwork is a way to get it done. The platform helps freelancers meet clients around the world easily and efficiently.
Although its 20% commission policy for the first $500 you make with a client is a turn-off, the feature that we like is the ability to refer other freelancers. This is handy as once you join Upwork, you'll get many job invites that don't necessarily align with your skills. But rather than wasting each opportunity, you can still earn money by referring other writers in the process.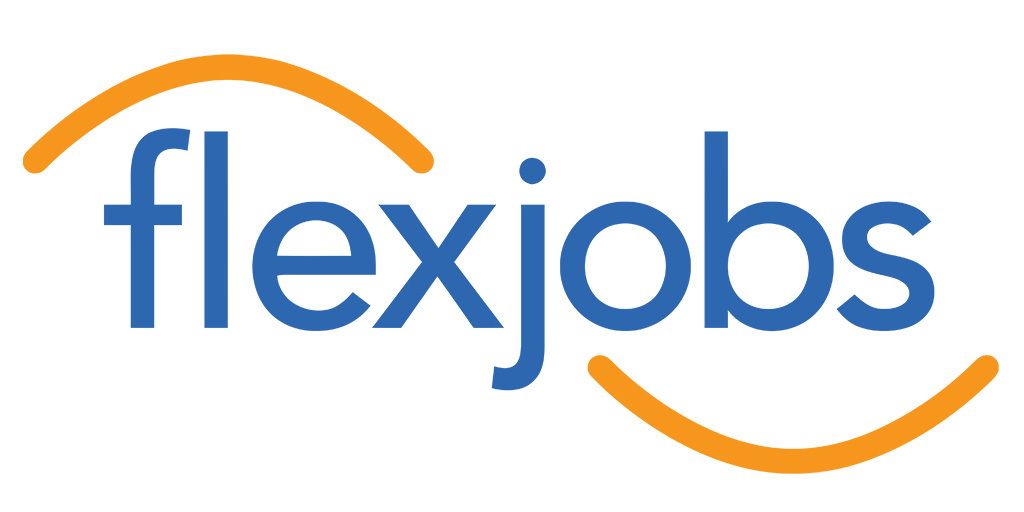 Created in 2007, FlexJobs is a place to find remote work, including freelance, full-time, and part-time opportunities. It has helped nearly 6 million people find gigs with over 50 career categories in its database.
The service charges US$14.95 per month. Some say it works as an unspoken 'gratitude' to the FlexJobs staff who screen every single job posting to help you avoid scams. On top of that, membership fees include a satisfaction guarantee, with which you can cancel the subscription and request a refund if you're unsatisfied with the platform.

This platform has been around since 1997 and has become a provider of resources and services. Not only are you able to peruse the job board, but it'll also send a curated weekly digest on writing tips and freelance writing jobs to your inbox (the newsletter is titled "Morning Coffee").
It features hundreds of gigs each week compiled from jobs sites such as Indeed and ProBlogger. While it's rare, sometimes the site also showcases writing contests. This can be a good way to test your skills and win prizes.
It's free to access and apply for jobs via this website.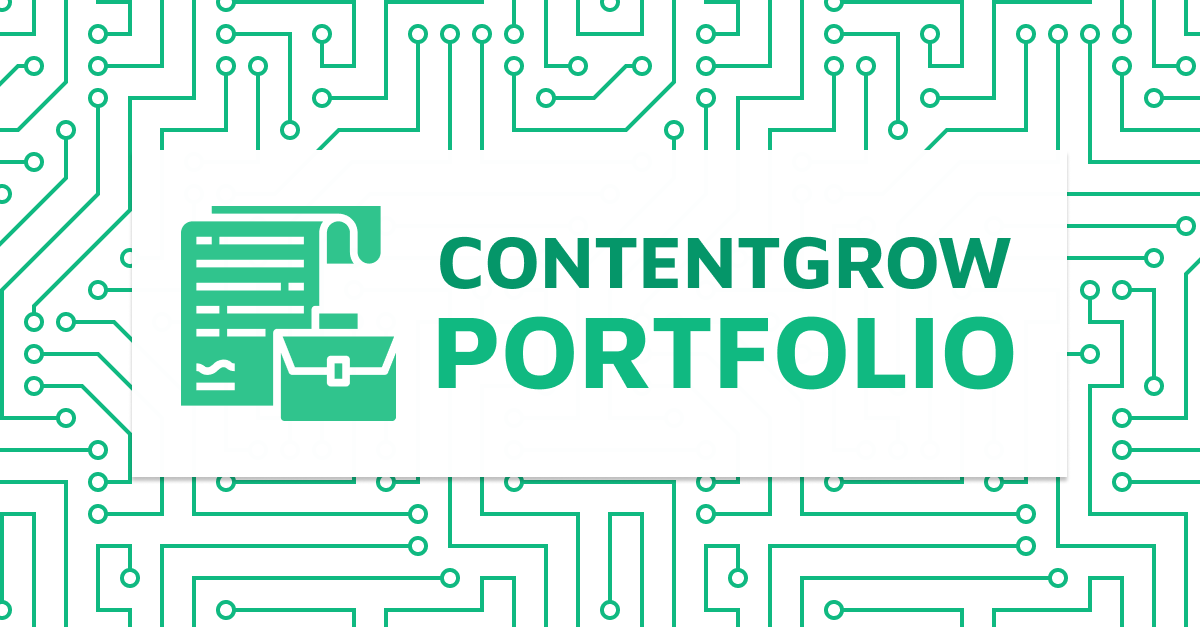 ProBlogger is a legit site for bloggers and freelance writers to find work. Job advertisers need to pay a minimum fee of US$75 to post a job here and ensure there are no spammy ads.
From our observation, the gigs posted here are aimed at more experienced freelance writers. So keep this on your radar once you've built a strong portfolio.

Launched in 2008, Glassdoor is generally known as a salary and employer-review website, but not many folks are aware that this platform also works as a job portal. By combining its top three features, Glassdoor helps writers find gigs at trusted companies while avoiding work at red-flagged firms.
The platform currently has 90 million reviews, salaries, and insights available. There are plenty of freelance writing jobs to discover here. For example, you can find more than 140 writing gigs in New York City alone.

Mediabistro is a membership-based site that claims to be the "#1 Media and Content Job Board." Additionally, the team and its clients will occasionally assign members to specific projects.
Based on our observations, the site doesn't have the biggest number of freelance writing jobs available. But perhaps this is because Mediabistro specializes its vacancies only to media companies.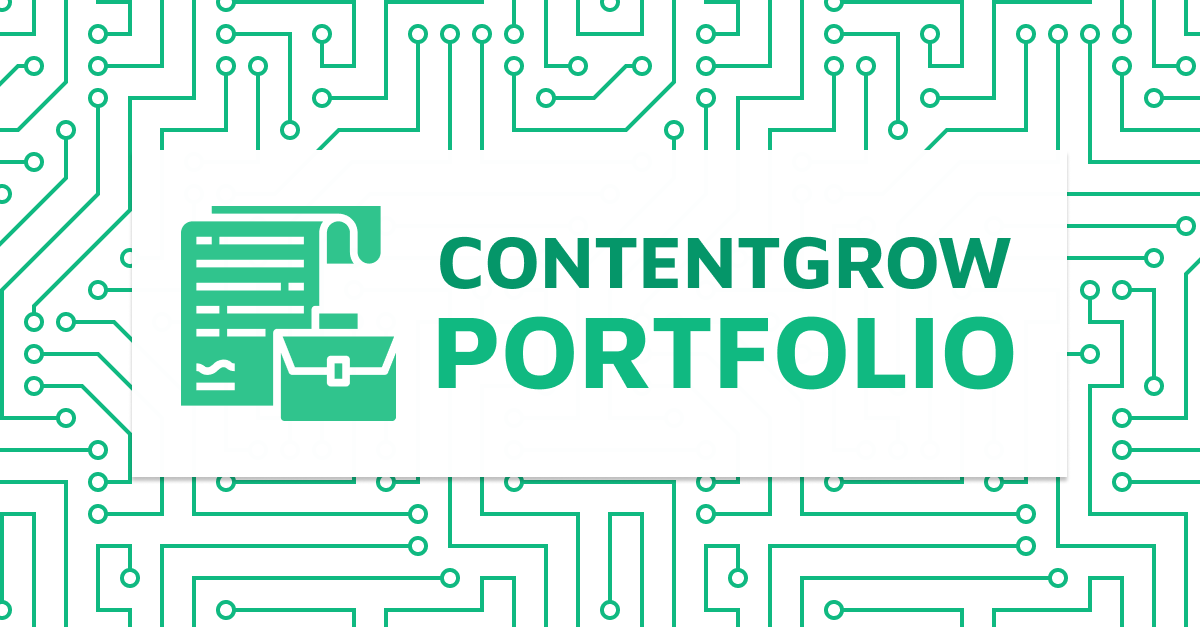 This site is a strong contender to help you find freelance writing jobs, as it aggregates vacancies from various sources. There are nearly 2,000 freelance writing gigs in New York City, for example. You can also sign up to get regular job alerts on Jooble.
This site looks popular among job seekers globally, amassing 1 billion visits annually. Nonetheless, we advise checking each vacancy closely before applying, as there are sometimes expired posts.

Freelance writers on SimplyHired are very much in demand. Just like Jooble, this site rounds up job listings from heaps of different portals. At a glance, you can find close to 100 freelance writing jobs in New York.
You can also find other useful features on Simply Hired, like a salary estimator and career advice page. While the site is quite user-friendly, freelancers should be aware that Simply Hired has a D- rank for customer service on BBB.

Seemingly a no-brainer in the modern gig economy, this site isn't just a social network for professionals anymore. Today, freelance writers can also find gigs via its Jobs feature. There are plenty of freelance writing jobs on the site that you can apply to, either via the employer's website or via LinkedIn's one-click apply feature (called Easy Apply). At a glance, you can currently find more than 750 relevant gigs in New York City.
Some freelancers use additional strategies when applying via LinkedIn. For example, they can connect with people at targeted companies and lobby for work that way. Additionally, you can use the "open to work" badge to help land more inbound opportunities.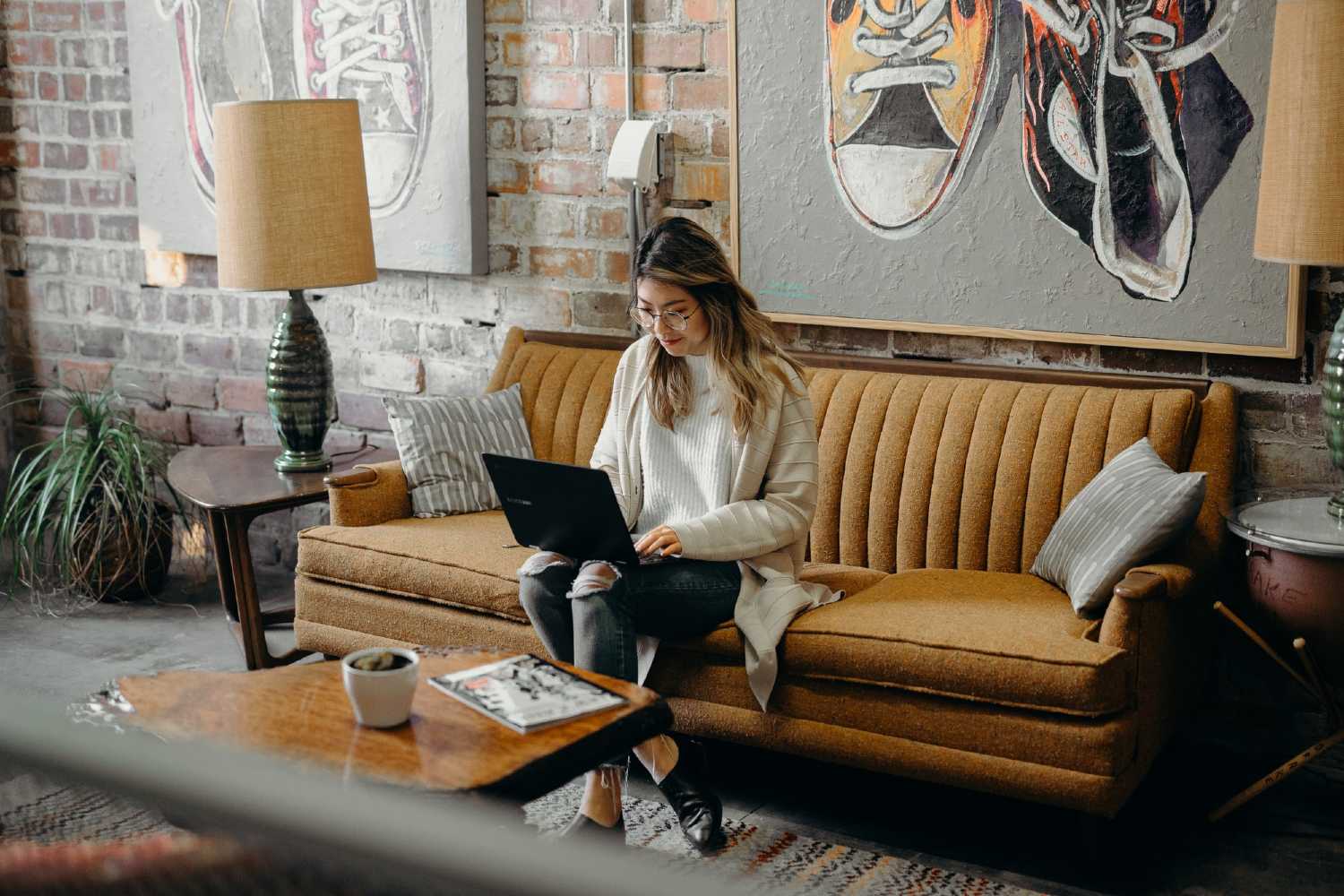 For beginners: how to get freelance writing jobs
If you're just getting started, there's good news. Starting your freelance journey is not difficult, and there are many ways to build it into a career. We've included several tips and tricks below to help land your first freelance writing job.
But before we get into them, let's start by answering a few primer questions.
Is freelance writing a good job?
Getting the ball rolling as a freelance writer can be tricky if you don't know where to start, especially if you're a newbie. Fortunately, you'll constantly be reminded that this is an industry where you can start without spending a single dime. If you already have the ability to write in a clear and concise way that connects with your audience, then you're off to the races.
For those who are still on the fence, freelance writing offers a benefit that most of your office worker friends don't have. You'll get to remotely, on your schedule, and take on a range of projects with a range of people. This means to be a successful freelancer, you really end up becoming a jack of all trades. On any given day, you're a project manager, writer, editor, marcomms consultant, and occasional HR representative all rolled into one. This form of 'always on' hustling can serve as potent career fuel. It helps successful freelancers gain a strong network and bank a spectrum of entrepreneurial know-how.
The pandemic taught us that a great many people can work remotely. There's also been a dramatic shift in the job posting market from permanent to temporary roles, with numbers jumping from 24% to 34%. But, as a beginner, don't worry about the competition. There will always be work available for you on freelancing platforms.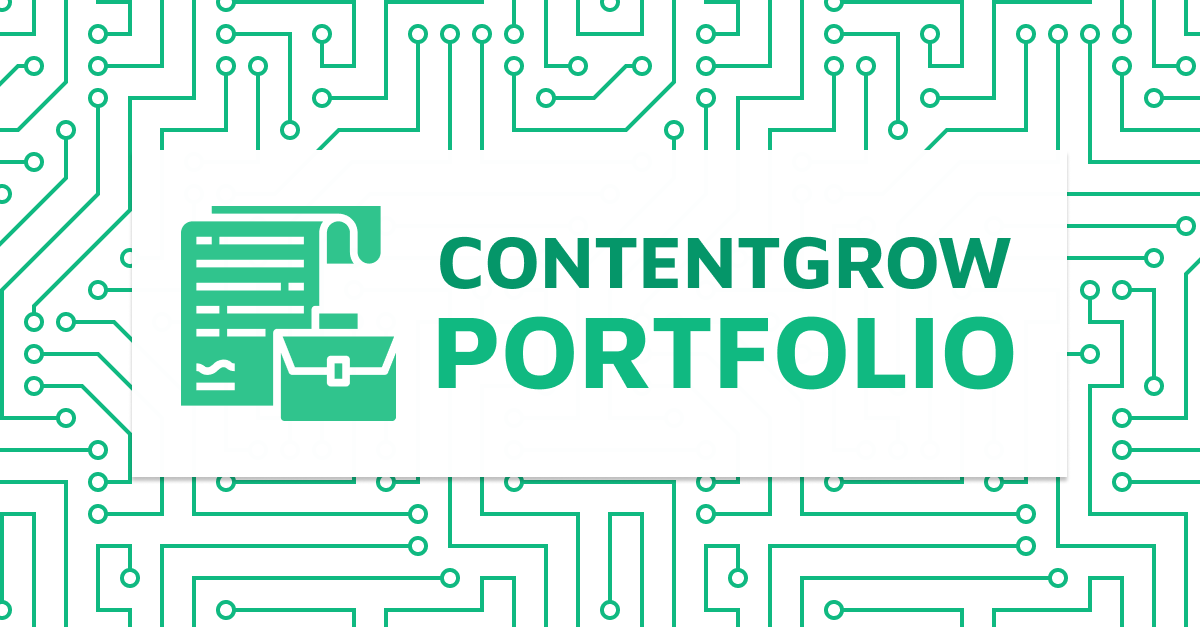 How do I get started as a freelance writer?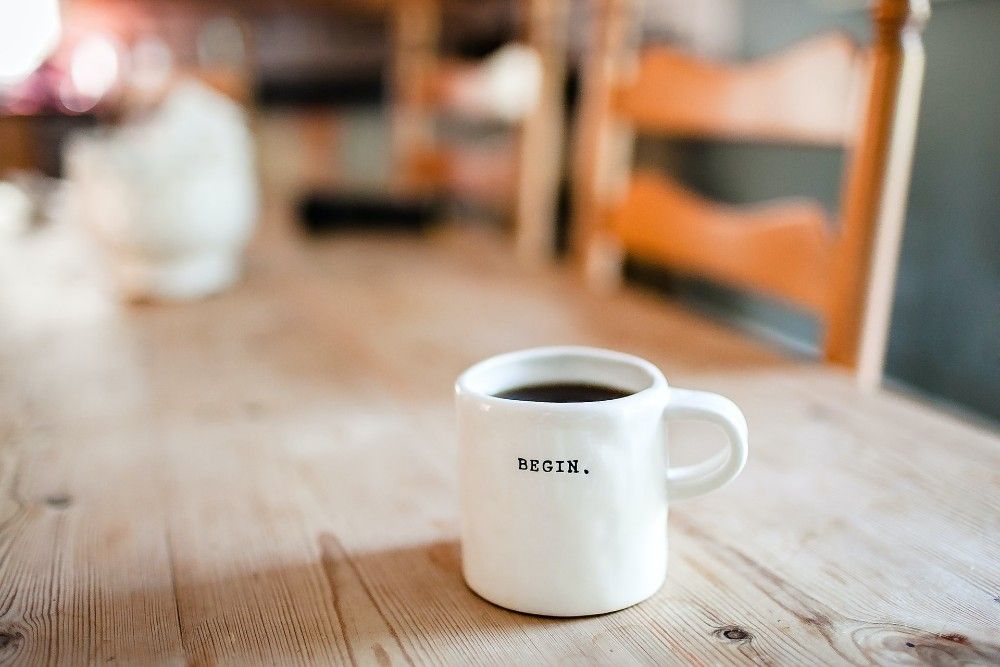 If you have the skills, desire, and passion, the next step is simply putting together a relevant portfolio. If you don't have any published work yet, you'll need to get clever by showcasing what you've done in the past -- perhaps from your school days or from a previous career.  
Making a portfolio is as easy as setting up a website on WordPress or Wix. These free sites are great ways to manage your body of work, so prospective clients can see what you've been working on and whether your skills match their needs. Be sure to frequently update your portfolio whenever you get new stories published. Spend time at the start to make it look and feel as professional as possible. Once you feel confident that your portfolio is the best it can be, get started by pitching yourself to potential clients on email and applying to writing gigs every day.
Pro tip: As a good rule of thumb, try to have at least ten strong work samples to showcase in your portfolio.
Another strategy worth considering is finding your niche. While it's tempting to position yourself as a freelance writer that can handle all kinds of gigs, specializing may prove more beneficial in the long term. As a specialist, you'll be more likely to stand out and provide excellent content quality for a specific audience (and specific clients). Specializing in a niche also means that you'll adjust your writing tone, article structure, and story pitches to ensure a stronger fit with the client's needs.
How do freelance writers get paid?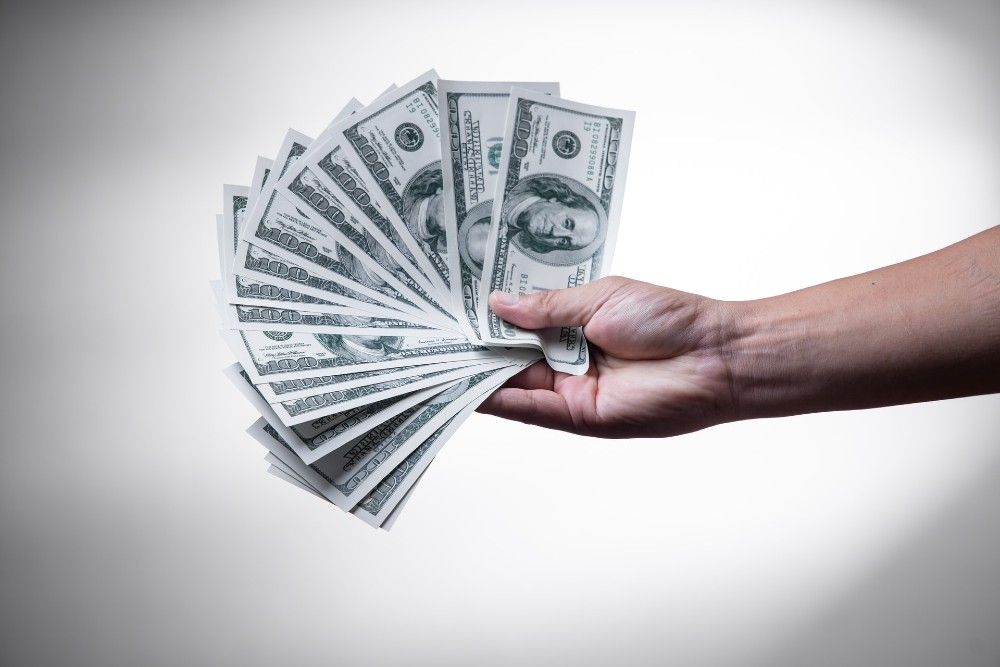 Freelance writing fees vary from job to job, but commonly they'll be based on: the project, hours, word count, pages, or retainer amount. For blog writing, payment can range from US$15 - US$500 for a 500-word post, depending on the niche.
If you're asked to ghostwrite an e-book, the rate can go higher -- potentially beyond US$1,500, depending on the work scope and spending power of the client. Keep in mind that it really all depends on how rare you are as a specialist, and how important the piece of content is for the brand.
If you're 100% new, with no writing experience under your belt, consider taking a low-paying job first. While seemingly unappealing, this will help you gain experience and add clips to your portfolio. You'll also get invaluable know-how in terms of defining your future rates. This way, later on, you can get yourself well positioned to quote higher freelance fees.
Another element to consider is how best to receive payment in a variety of currencies. Opening a PayPal account will help a lot with this, and it only takes a few minutes to get set up. While there will be some inevitable transfer fees, it's virtually effortless to link your bank account with PayPal, and it'll help you serve clients around the world.
ContentGrow is a freelance writer's secret weapon for landing vetted inbound clients. The platform matches each client with niche-appropriate writers at preferred rates. Sign up to get your invite and free portfolio here.