Sales call efficiency platform SaaS Labs snaps up US$42M
SaaS Labs uses machine learning to understand the quality of recorded sales calls at scale. The firm claims to have grown by 2.5x over the past year.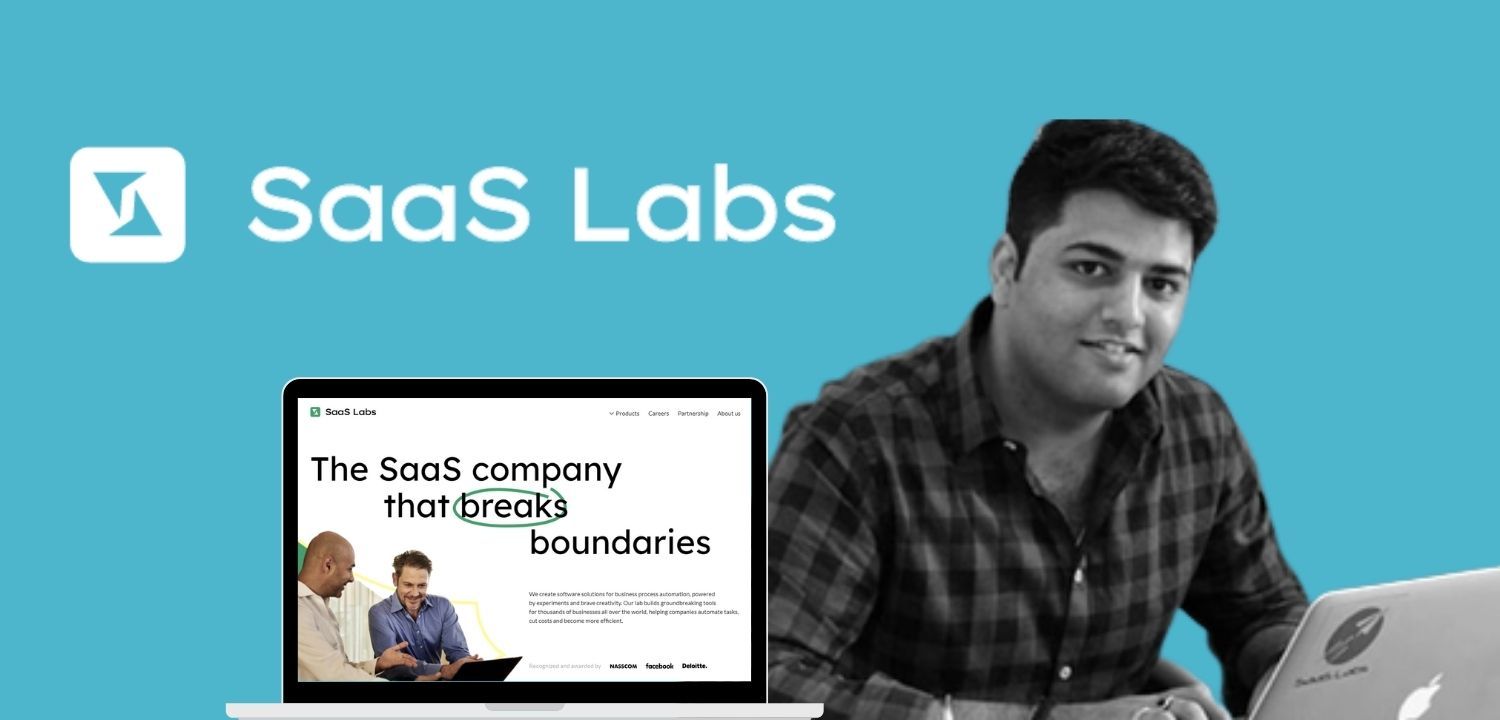 Sales teams understand the frustration of manually updating call logs. The struggle is real, as a high volume of customers that need to be documented can slow down work productivity. Platforms like SaaS Labs aim to help marketers drive customer satisfaction with easier phone call management.
Founded in 2016, SaaS Labs was launched by Gaurav Sharma with the motivation to connect businesses to consumers without the usual headaches associated with making hundreds of daily phone calls.
"Chaos starts happening when you have a five-person team that is doing customer communication. So these teams can use our offering called JustCall.io, for instance, which integrates with over 100 other business tools," explains Gaurav.
According to him, the app uses machine learning to understand the quality of recorded calls at scale and whether the playbook or workflow was followed by the sales rep. Managers then can look at the calls that have been poorly graded instead of trying to sift through every call.
Gaurav believes that SMEs do not have elite tools to improve team productivity in the same way that enterprises do. This challenge drove him to deliver no-code, AI solutions in a bid to debunk the popular belief that startups need to spend money on developers.
Here's a quick demo of how JustCall works:
SaaS Labs banks fresh capital
The business automation platform raised US$42 million in series B funding for tech innovation. The round was led by Sequoia Capital India, with participation from existing backers Base 10 Partners and Eight Roads Ventures. Entrepreneurs Allison Pickens, Amit Agarwal, Anand Chandrasekaran, and Michael Stoppelman also joined in the round.
This deal brought the company's total funding raised to US$73.2 million over three rounds.
According to Gaurav, a portion of the money will be deployed to acquire other startups.
He added, "While we are well-capitalized, this round gives us the firepower needed to double down on what's working, hire great talent globally, launch innovative products, focus on brand marketing, and get aggressive with strategic M&As [...] we are confident that SaaS Labs will be able to capture that opportunity and grow 30x in the coming five to seven years.
Referring to JustCall, Tejashwi Sharma, MD at Sequoia Capital India, said "Customers, on average, reported time savings of 12 hours a week per agent on manual tasks while customer satisfaction improved by 30%. Sequoia Capital India is thrilled to partner with Gaurav and the team as they build the future of customer communication."
The Delaware-based startup serves more than 6,000 customers globally, of which 70% are in the US and 10% are in the UK. Companies using Saas Labs' tech include Booksy, HelloFresh, Grab, and GoStudent. Additionally, the firm claims to have grown its revenue by 2.5x over the past year.
Earlier this week, the company also announced two acquisitions — CallPage and Atolia. CallPage is a Poland-based callback automation software for businesses. It has served more than 1,500 companies in 50 countries to date.
Saas Labs offers three solutions: JustCall to record and track phone calls, CallRoot for integrating with Facebook Ads Manager and Google Ads, and Helpwise, which provides tools for more efficient customer comms.
All three products offer Standard plans: JustCall (US$25 monthly per user), CallRoot (US$49 monthly per user), and Helpwise (US$20 monthly per user).
JustCall offers a 70% discount for the first month. Helpwise offers a free trial and a 20% discount for annual subscriptions.
SaaS Labs competes with a slew of similar platforms, including CloudTalk and Kixie PowerCall.
CloudTalk is a Slovakia-based call center software that provides salespeople with over 50 advanced calling features. The company claims to serve more than 1,000 customers, including DHL, Electronic Star, and Kärcher. CloudTalk received a US$7.3 million investment in February 2021.
Meanwhile, Kixie PowerCall announced that more than 5,000 sales teams use its tech, including names like CanopyTax.com, Knock.com, and HubSpot.