What's new in Clubhouse: a look at the Chats feature and friend system
Clubhouse's latest updates introduce Chat and Friend features aimed at maintaining relevance in a post-pandemic landscape.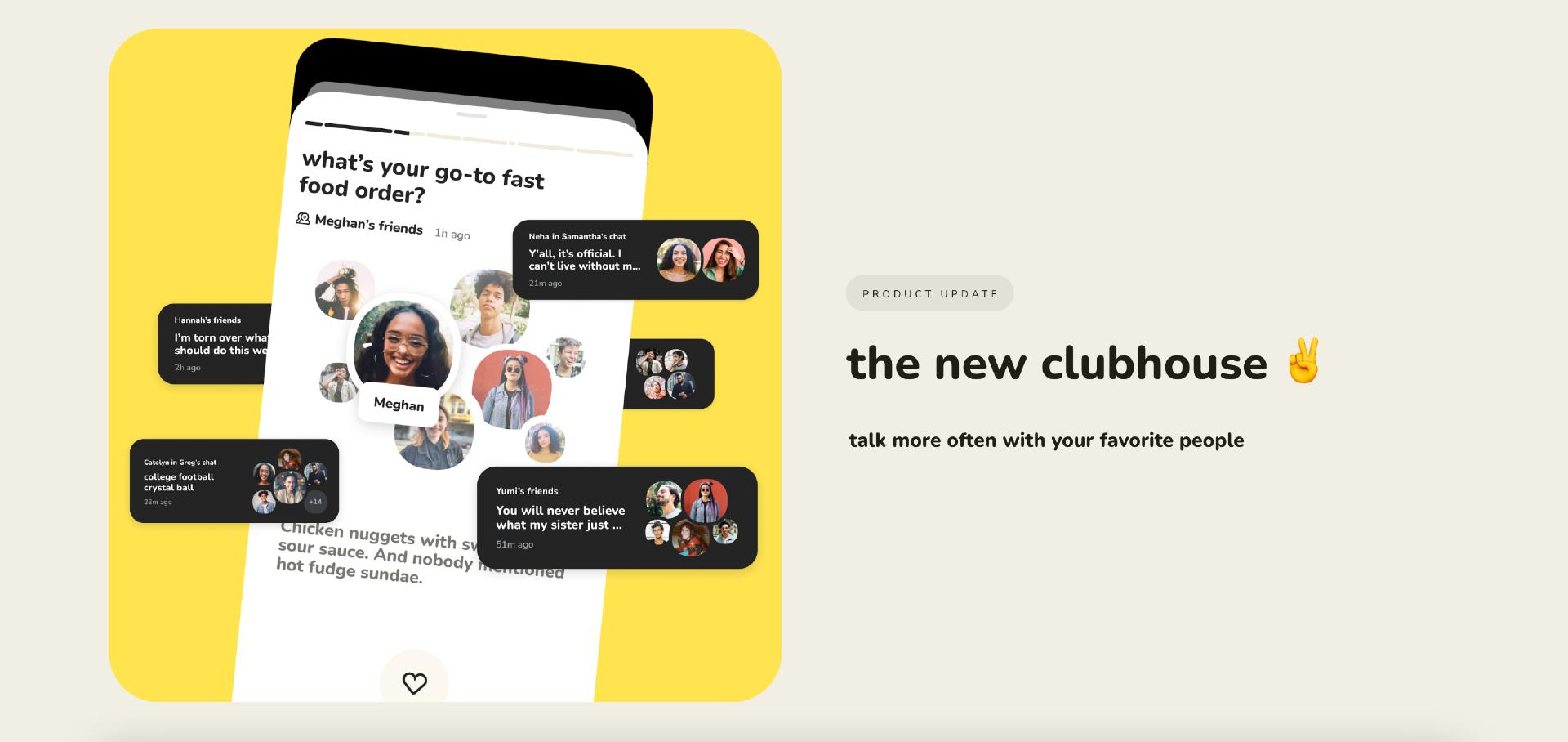 Clubhouse, a social app, has introduced two significant updates this September: a feature format known as "Chats," and a new "friend" model that replaces the previous one-way following system. These updates aim to transition the app towards a messaging platform and to maintain relevance in the post-pandemic landscape.
So, what is the Chats feature in the new Clubhouse? According to the company's blog post, Chats adopts the concept of text-based conversations but in the form of voice notes. Transcriptions of these voice notes appear on-screen, allowing friends to reply using voice notes as well. These interactions are grouped into a chat where profile pictures of participants and voice note transcriptions are displayed.

To implement Chats, Clubhouse had to transition from a one-way following system to a 'friend' model. For users who joined during the app's early days, their followers will be converted into friend requests. The friend model is also tied to an updated algorithm designed to display more relevant conversations based on connections to friends and their networks.
Clubhouse continues to support its live-room sessions for real-time discussions. The app has also made minor updates and removed some older features to accommodate these major changes.
Earlier this year, the app underwent a significant transformation. Founders Paul Davison and Rohan Seth reduced their staff by 50% to refocus the company on product development.
"In order to fix this we need to reset the company, eliminate roles, and take it down to a smaller, product-focused team. We arrived at this conclusion reluctantly, as we have years of runway remaining and do not feel immediate pressure to reduce costs. But we believe that a smaller team will give us focus and speed, and help us launch the next evolution of the product," the company stated in its blog.
Founded in 2019, Clubhouse gained notable attention in 2021 after high-profile individuals like Elon Musk and Mark Zuckerberg participated in discussions on various topics.
Originally, the app was invitation-only and limited to iOS users. It later expanded to include Android users and lifted the invitation requirement. While specific user numbers remain undisclosed, the app's popularity at one point led to a valuation of up to US$4 billion.
However, as people resumed their pre-pandemic activities, the demand for live conversations waned. This decline was exacerbated by competing audio-only features from platforms like Twitter Spaces, Facebook Live Audio Room, and Discord Stage Channels, among others.
Clubhouse contends that these major updates are strategically planned for long-term success.
Save time and money when producing high-quality bespoke content for your markets. ContentGrow helps marketing teams work with perfectly matched content creators at preferred rates. Sign up to get your campaign started or book a quick call with our team to learn more.