Atrium bags US$20M to help coach sales reps and set goals
Atrium raised funds in January to help sales teams predict performance and exceed sales targets.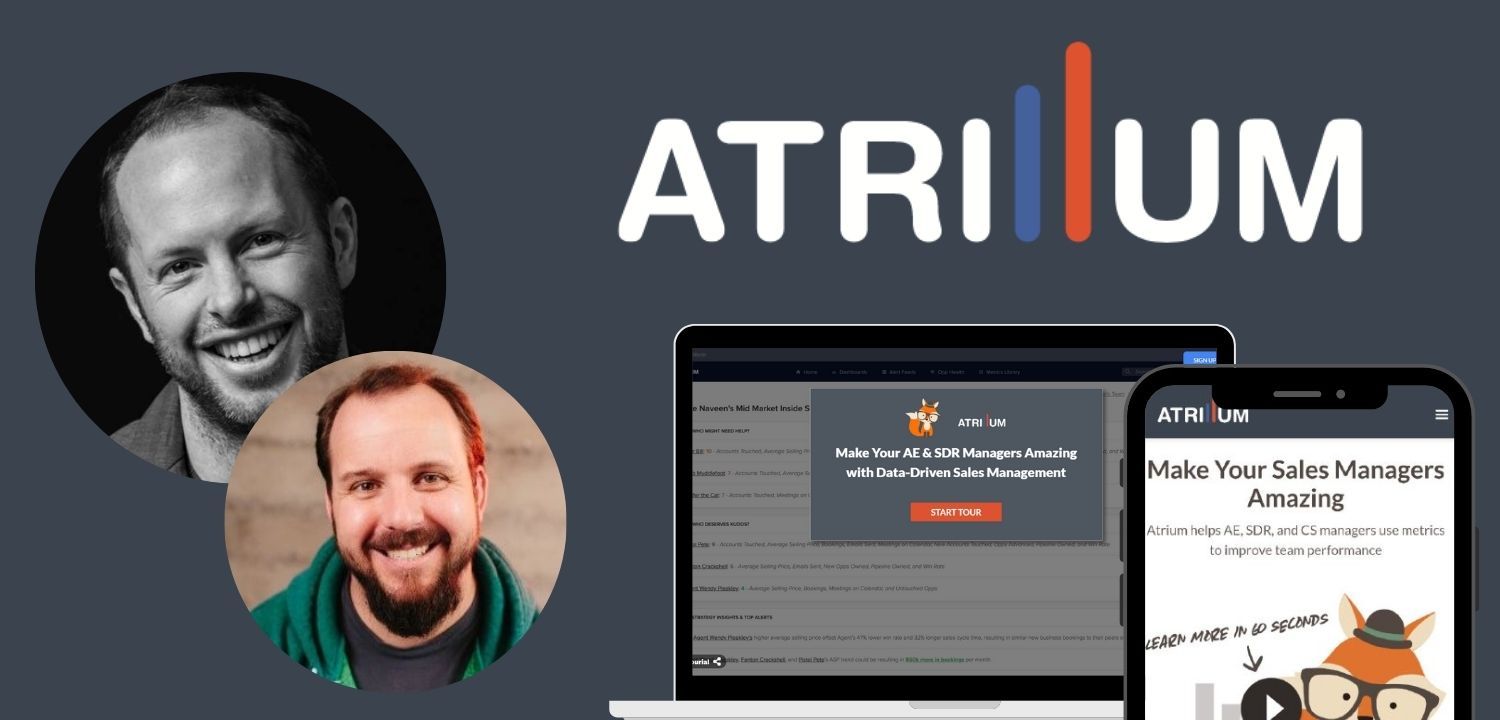 These days, more salespeople operate remotely. But with a new reality, it's also become clear that monitoring their performance is now a new kind of struggle, especially with an overwhelming volume of data.
Atrium aims to help sales leaders improve team performance with technology that offers dashboards, insights, and alerts to help teams reach productivity and revenue targets.
The San Francisco-based sales management software announced that it closed a US$20 million series A investment from Craft Ventures. Existing investors Bonfire Ventures, BullPen Ventures, Charles River Ventures, and First Round Capital also participated in the round.
So far, the startup has raised a total of US$33 million in funding.
The firm will use the money for product development, market expansion, performance evaluation, and service innovations.
In January 2016, Jason Heidema and Peter Kazanjy launched Atrium. Their mission was to help sales leaders manage teams using data-driven tech to promote positive behavior and improve performance.
Jason mentioned that Atrium received the capital infusion earlier than planned. After meeting with Craft Ventures principal Mike Marg, he believes that the funding can help Atrium set up a new category of sales management offerings.
"Smaller companies don't have the kinds of resources larger organizations have for sales management. At the same time, people have to do much of the performance analysis manually when [sales teams] could use software to solve that," Jason explained.
He added that the platform focuses on supporting sales managers, providing recommendations for smooth running sales organizations, and improving sales quality.
Atrium claims to have worked with over 100 sales teams in 2021. The startup claims its net revenue retention is at 150%.
Marg said that the specific need of modern salespeople, in terms of productivity, is to predict their performance. He also mentioned that Atrium's tech gives important insights that teams typically overlook.
The app has not disclosed its pricing, but brands can request a demo to discuss and experience its value propositions. The platform also offers a free trial and a tour for new users.
Here's a video on how Atrium uses data to improve team performance:
Several prominent companies use Atrium's sales management tech, including CB Insights, Iterable, SalesLoft, Vimeo, and others.
The app is one of many players that provide sales management solutions. HubSpot and Nutshell also help coordinate salespeople and implement strategies to hit and exceed revenue goals.
US-based HubSpot offers a Marketing Hub to help grow traffic, a Sales Hub to automate tasks, and a Service Hub to connect customers. The platform is free for users, but it charges additional add-on tools.
Nutshell is a customer relationship management and email marketing tool that aims to provide a fully customizable platform. It integrates Gmail, Outlook, Intercom, Unbounce, and other business applications.
Save time and money when producing high-quality branded content. ContentGrow helps teams work with perfectly-matched freelance writers and journalists at preferred rates. Fill out the form below to get your own talent list or visit the site to get started.