Martech startup funding news: 48+ investments and acquisitions in 2021
With a global market size of US$121.5 billion, investors and marketers should check out the latest martech startup funding news here.
The global marketing technology (martech) sector has reached US$121.5 billion in value and continues to grow. Marketers and investors who want to keep an eye out for new product ideas and trends should make a habit of staying up-to-date on the latest martech investments and acquisitions.
We've scoured the web to bring you the latest investment news in this particular space. Feel free to bookmark this post, as we will continuously update it with new deals and info regularly.
We're beginning this list in March 2021, and will circle back around later on January and February deals.
If you'd like us to feature your martech funding or deal news, please send a press release to info@contentgrow.com
Martech startup funding news in 2021
Martech startup funding news - April 2021
US-based Mux, a video platform for developers, raised a US$105 million series D funding led by Coatue, with participation from existing investors Accel, Andreessen Horowitz (a16z), and Cobalt. New investor Dragoneer joined the round.
Mux has now raised US$175 million and entered the unicorn club. The app provides API to power video streaming and analytics for popular businesses like Reddit, Vimeo, Fox, and Udemy.
US-based ad tech MOLOCO raised an undisclosed amount of series C funding led by Shinhan GIB, with participation from Smilegate Investment at a US$1 billion valuation. Prior to this, the firm had only raised US$15 million in two previous investment rounds.
MOLOCO uses AI to drive ad growth for mobile app publishers. The firm says it generates a profit from an annual run rate of US$400 million. If true, MOLOCO's traction is impressive; the company claims to facilitate 7.5 billion ad impressions monthly to 2.5 million mobile apps. In the past four years, the business recorded around 180% growth annually.
Location and foot traffic analytics firm Placer Labs raised a US$50 million series B funding round led by angel investors Josh Buckley, Todd Goldberg, and Rahul Vohra, with participation from Fifth Wall, JBV Capital, and Aleph VC. This round brings the firm's total disclosed funding to US$66 million.
US-based Placer Labs offers retailers actionable insights related to offline visitors in specific areas. Users can also check visit trends, top performing locations, and cross-shopping patterns of customers.
US-based audio ad platform Instreamatic closed a US$6.1 million series A investment led by Progress Ventures, with participation from Accomplice and Google Assistant Investments.
Instreamatic allows marketers to build and automate interactive voice advertising. Ads are published on music streaming apps or podcasts. Instead of a one-way audio ad, the firm's interactive ad allows users to reply using voice to show their interest in the offer.
Customer intelligence platform Databook sealed a US$16 million series A investment led by Microsoft's venture fund M12, with participation from Salesforce Ventures and existing investors Threshold Ventures, Haystack, and Firebolt. This brought the firm's total investment to US$22 million.
Databook helps marketers and salespeople automatically segment customer data into insights (e.g. ranking target customers). This allows them to reclaim lost focus from the otherwise time-consuming work of building customer intelligence from scratch.
Online community platform Mighty Networks raised a US$50 million series B funding round led by Owl Ventures, with participation from new investors Ziff Capital Partners and LionTree Partners. Existing investors Intel Capital, Marie Forleo, Gretchen Rubin, Dan Rosensweig, Reid Hoffman, BBG Ventures, Lucas Venture Group, and Great Oaks Venture Capital also joined the round.
Brands and businesses can use Mighty Networks to build an online community. Inside the app, businesses can publish a variety of content like online courses, blog posts, and surveys. Users can also interact with fellow members on the platform.
BDG extended its series A financing by accepting an undisclosed amount of capital from the Gelman Brothers Family Investment Office. Prior to this, BDG had closed its series A round in January 2021 at an undisclosed amount.
BDG is a digital media software and services firm. The company helps video content distributors with licensing and distribution to streaming video services.
US-based machine learning copywriting assistance app Copysmith secured a US$10 million seed investment from Harmony Venture Labs, with participation from other investors advised by growth equity firm PSG.
Marketers can use Copysmith to create numerous copy ideas like sales emails and blog titles. The firm implements GPT-3 and in-house language models to produce accurate content with the help of AI.
See: Copysmith raises US$10M to improve creative content with AI
Audio-driven social network Clubhouse raised an undisclosed amount of series C funding led by Andrew Chen at Andreessen Horowitz, with participation from DST Global, Tiger Global Management, and angel investor Elad Gil. This latest round puts the startup's valuation at US$4 billion.
Clubhouse allows users to host their own online talk shows. In February 2021, the firm shared that it reached 10 million weekly active users, a huge jump from 600,000 users in December 2020.
US-based animated video SaaS platform Vyond raised US$50 million led by PeakSpan Capital. The startup helps marketers create animated video content easily. Launched in 2007, the firm has amassed around 20,000 customers from more than 150 countries.
See: Animated video SaaS Vyond bags US$50M from PeakSpan Capital
Chili Piper closed a US$33 million series B round led by Tiger Global, with participation from existing investors Base10 Partners and Gradient Ventures. This brings the startup's total disclosed funding size to US$54.4 million.
Chili Piper helps marketers and salespeople automatically schedule meetings after leads fill out a form. The firm's scheduling platform touts big names such as Square, Intuit, and Twilio as customers.
Pearpop secured US$10 million in series A funding led by Alexis, with participation from Bessemer Venture Partners. At the same time, the firm also announced its seed funding of US$6 million co-led by Ashton Kutcher and Guy Oseary's Sound Ventures and Slow Ventures, with participation from Atelier Ventures and Chapter One Ventures. This brings the startup's total investment size to US$16 million.
The startup has also racked a huge number of prominent angel investors which include Abel Makkonen (The Weeknd), Amy Schumer, The Chainsmokers, Diddy, Gary Vaynerchuk, Griffin Johnson, Josh Richards, Kevin Durant (Thirty 5 Ventures), Kevin Hart (HartBeat Ventures), Mark Cuban, Marshmello, Moe Shalizi, Michael Gruen (Animal Capital), MrBeast (Night Media Ventures), Rich Miner (Android co-founder), Snoop Dogg, and Tyga. These big endorsements may help the startup land big names as early users like Heidi Klum and Tony Hawk.
Pearpop is a marketplace for content creators. Businesses and creators can publish paid challenges for TikTok users. For example, users can buy and sell duets, comments, and the use of the sound feature via Pearpop.
Internet marketing firm Scorpion raised a US$100 million series A investment from Bregal Sagemount. The startup provides end-to-end digital marketing services such as SEO, reviews, advertising, email marketing, and social media among others.
At the same time, the firm also announced that it has recently acquired SEO software firm CanIRank for an undisclosed sum.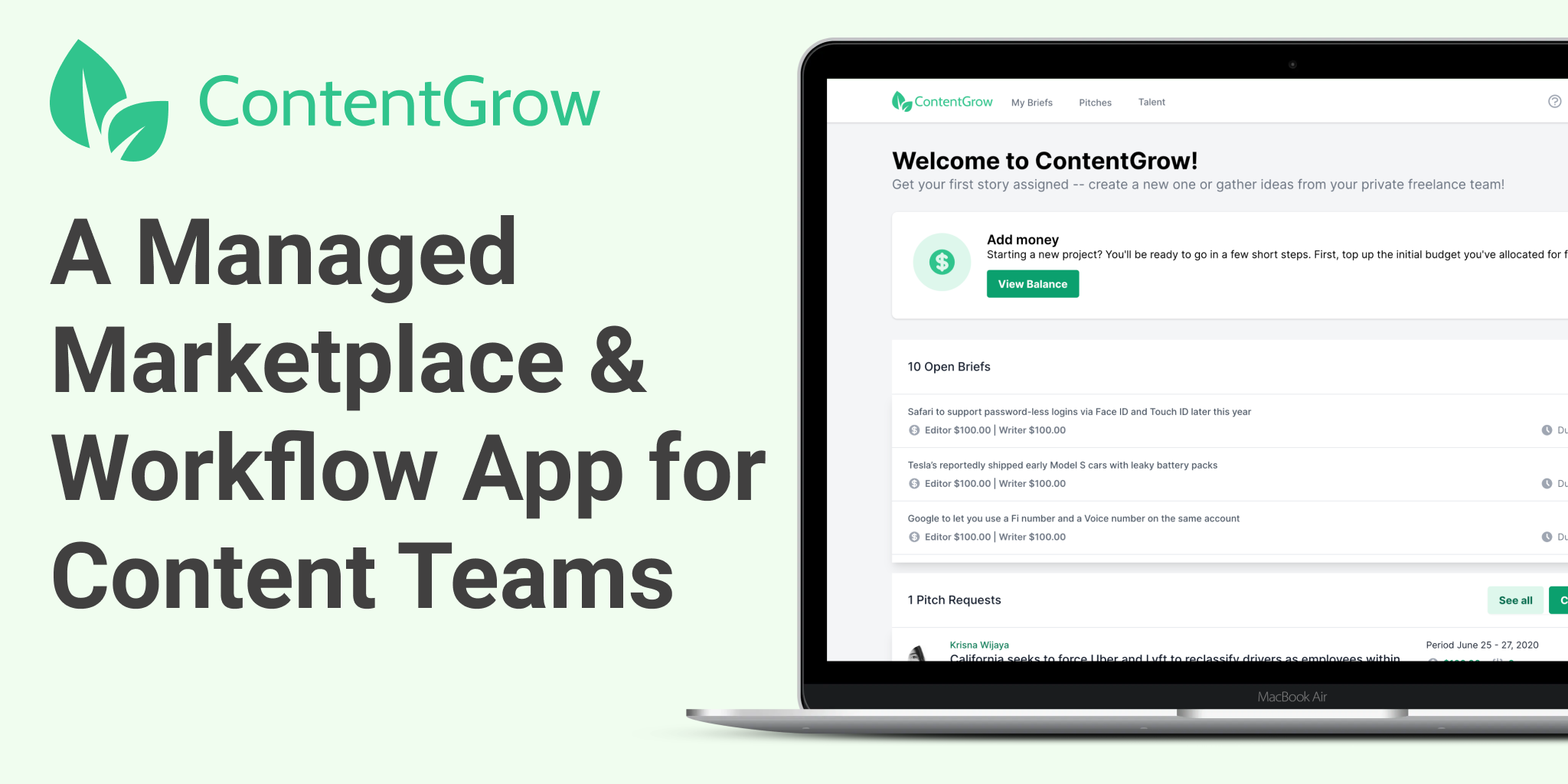 Video AI startup Synthesia closed US$12.5 million in series A funding led by FirstMark Capital, with participation from angels Christian Bach (Netlify's CEO) and Michael Buckley (Twilio's VP Communications) along with existing investors LDV Capital, MMC Ventures, Seedcamp, Mark Cuban, Taavet Hinrikus, Martin Varsavsky, and TinyVC.
This brings Synthesia's total investment to US$16.6 million.
Synthesia uses AI to help marketers create presentation videos. Marketers can use their own face and voice to power the videos, or choose from the firm's library of avatars instead. The company claims to have more than 1,000 paid customers currently.
See: Synthesia raises US$12.5M to help marketers build videos with AI
Slice raised US$40 million in series D funding led by Cross Creek with participation from GGV Capital, KKR, Primary Ventures, as well as angels Dick Costolo (former Twitter CEO) and Adam Bain (former Twitter COO). With this latest round, the startup's total funding size is now at US$125 million.
Slice empowers pizzerias with online marketing tools such as websites, data analytics, and marketplace. Launched in 2010, the startup now works with 15,000 independent pizzerias in 3,000 cities and 50 states in the US.
Snappy Kraken (SK) secured a US$6 million series A investment led by FINTOP Capital, with participation from existing investors Flyover Capital and 1248 Holdings. The round brings the startup's total funding to US$9.5 million.
SK helps financial advisors build an automated online marketing system which includes content creation, lead capture, and email marketing.
The personal experience platform Alyce raised US$30 million in series B financing led by General Catalyst, with participation from existing investors Boston Seed Capital, Golden Ventures, Manifest, Morningside, and Victress Capital. This latest round brought the startup's total capital raised to US$46.8 million.
Alyce helps B2B marketers use personalized corporate gifting to increase the overall conversion rate of their marketing and sales funnels. The platform uses AI to identify the prospect's interests, then recommends personalized products to offer. Later, the platform can also help track and measure ROI based on whether the prospects eventually end up becoming customers.
Customer engagement platform OneSignal secured an undisclosed amount of investment from marketing software firm HubSpot. Prior to this round, One Signal had raised total funding of US$34 million.
Launched in 2012, OneSignal enables developers to install push-messaging capabilities via website, email, SMS, and mobile apps. The company claims to have worked with more than 1 million developers across 500,000 live apps.
See: HubSpot wants more push notifications with OneSignal investment
VR firm AmazeVR secured US$9.5 million in an undisclosed funding round led by Murex Partners, with participation from We Ventures, Bass Investment, and Dunamu & Partners. Existing investors Mirae Asset Venture Investment, Mirae Asset Capital, Partners Investment, and Timewise Investment also joined the round.
In addition to the firm's series A and seed funding rounds, AmazeVR has now racked up US$25.3 million in capital.
AmazeVR provides an end-to-end VR solution for artists to create virtual concerts which includes content creation (gear and equipment to shoot VR concerts) and distribution (think: setting up offline pop-up booths or publishing content via online VR stores).
Messaging startup Gupshup raised US$100 million in series F funding from Tiger Global Management, increasing the firm's valuation to US$1.4 billion. Gupshup is expecting to close more funding deals from more investors soon.
Gupshup's API enables more than 100,000 developers and businesses to build messaging functions on their apps. Developers and marketers can also use Gupshup's API to automate business conversations with chatbots. The firm claims that it has achieved profitability, while it continues to facilitate 6 billion messages per month.
Patreon raised US$155 million in series F funding led by Tiger Global Management, with participation from Woodline Partners. Existing investors Wellington Management, Lone Pine Capital, New Enterprise Associates (NEA), Glade Brook Capital, and DFJ Growth also joined.
With this round, Patreon has raised a total of US$413.4 million, bringing the company's valuation to US$4 billion.
Patreon is a monetization platform for content creators. So far, Patreon has helped more than 200,000 creators connect with 7 million fans. Since launching in 2013, the platform has disbursed more than US$2 billion in earnings for its creators.
Text-marketing platform Community closed a US$40 million investment from Salesforce Ventures, bringing the startup's total funding to US$90 million.
The firm tries to put a fresh spin on SMS marketing, allowing people to subscribe to influential individuals (like celebrities) via SMS. Community claims to have facilitated the exchange of more than 3 billion text messages since re-launching in July 2019.
See: SMS marketing firm Community grabs $40M from Salesforce Ventures
Video and audio marketing tool Casted closed US$7 million in series A financing led by Revolution Ventures, with participation from current investors High Alpha Capital, Elevate Ventures, and Tappan Hill Ventures. This round brough the firm's total funding to US$9.5 million.
Casted helps B2B marketers improve their audio and video content by spinning out helpful multimedia from it (think: short video clips or social media captions). Casted can also provide analytics and a platform to manage all content in one place.
B2B search engine Grata raised US$6.3 million in additional seed funding led by Bling Capital, with participation from Flex Capital and Touchdown Ventures. Existing investors like Accomplice and Alumni Ventures also joined.
With the company raising US$3.2 million in the previous round, in total, Grata has collected US$9.5 million in seed capital.
Grata is a search engine for SMB company discovery. Marketers can use the app to conduct lead gen, while investment firms can uncover exciting companies to back. Grata indexes billions of pieces of content from the web and uses NLP tech to map the data.
Chat platform Sendbird closed US$100 million in series C financing in an oversubscribed round led by STEADFAST Capital Ventures, with participation from Emergence Capital, Softbank Vision Fund 2, and World Innovation Lab. Existing investors ICONIQ Growth, Tiger Global Management, and Meritech Capital also joined.
In total, the firm has raised US$220.7 million in funding.
With Sendbird's API, companies can embed chat, voice, and video functions into their apps easily. The firm counts popular names like Reddit, Delivery Hero, and Paytm among its users.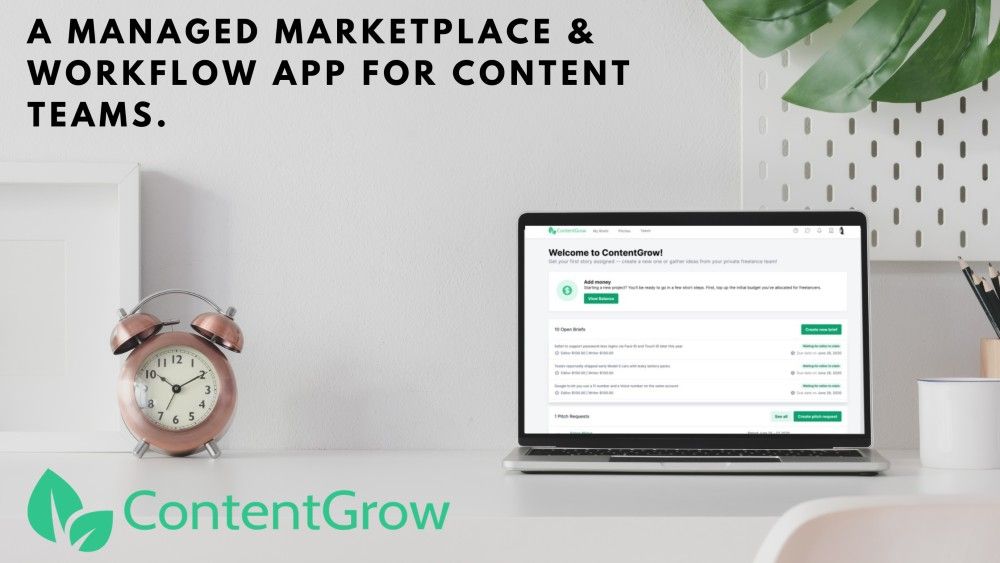 Conversation media platform Holler raised a US$36 million series B round co-led by CityRock Venture Partners and New General Market Partners, with participation from Gaingels, Interplay Ventures, Relevance Ventures, Towerview Ventures, and WorldQuant Ventures.
Since launching in 2013, the company has amassed a total of US$51.4 million in funding.
Holler helps companies enrich their user experience with relevant content suggestions. For example, the app is the one that powers Venmo's sticker and GIF suggestion function. The company claims that it's now facilitating close to 1 billion messages each day.
Loyalty platform Fetch Rewards announced it has raised US$210 million in series D funding led by SoftBank Vision Fund 2, with participation from existing shareholders ICONIQ, DST, Greycroft and e.ventures. In total, the startup has now raised US$328 million in capital and reached unicorn status.
Launched in 2013, Fetch Rewards enables retail stores to build loyalty programs. The app has recorded more than 19 million downloads with close to 7 million active users. To date, the startup has processed close to a billion receipts, and delivered more than US$120 million in savings for shoppers.
Martech startup funding news - March 2021
India-based Uniphore raised US$140 million in series D funding led by Sorenson Capital Partners. Other investors included Serena Capital, Sanabil Investments, and Cisco Investments. Existing investors March Capital Partners, National Grid Partners, Chiratae Ventures, Iron Pillar Fund, and Sistema Capital also participated in the round.
The deal brought the startup's total disclosed funding to US$210 million.
Uniphore offers conversational AI solutions designed to help automate customer service. Clients can also monitor and verify their agents' identities using voiceprints, as well as trigger specific tasks during and after calls (e.g. automatically creating a call summary after each call). The firm has offices in India, the US, and Singapore.
US-based Redeam raised a US$12 million series B round led by Vertical Venture Partners and Thayer Ventures. Other participating investors include Boulder Ventures, Peninsula Ventures, and Cobre Capital.
Redeam enables tours, attractions, and activities operators to easily accept and process online and offline bookings (via paper tickets or online vouchers) from resellers. With Redeam, operators can reduce manual processes and offer guests a better check-in experience.
US-based TripleLift signed an agreement to receive a majority investment from Vista Equity Partners. Brands can use TripleLift's programmatic ad solutions for native advertising, branded content, and OTT.
Clients can customize their campaigns or purchase pre-packaged ad placements on TripleLift.
US-based Daasity raised US$3.4 million in seed funding led by VMG Partners, with participation from Centre Partners and a group of e-commerce founders and operators. Daasity's existing investors include Exeter Capital, 1855 Capital, Mooring Ventures, Okapi Venture Capital, and Serra Ventures.
Daasity is an omnichannel analytics platform for direct-to-consumer brands. The startup empowers merchants to easily aggregate and visualize data from different sources like Google Analytics, Shopify, and Amazon.
See: Trends and data: 105+ NEW and powerful marketing statistics for 2021
US-based ActionIQ extended its total C stage funding to US$100 million, up from the US$32 million it grabbed in January 2020. The latest deal came from existing investors FirstMark, March Capital, and Balius Partners.
ActionIQ is a platform that helps companies connect customer data across all brand touchpoints like website, social media, sales data, and ads.
US-based TryNow completed a US$12 million series A investment round from Shine Capital, Craft Ventures, SciFi VC, Third Kind, and Plaid co-founders Zachary Perret and William Hockey.
TryNow's tech enables Shopify Plus merchants to offer customers the ability to try out the items first, before committing to purchases. Use cases include customers being able to check out multiple outfits from an online store with zero fees. They try out the clothes at home for a few weeks, and then pay for what they keep.
US-based OpenReel raised US$19 million for its series A round from Five Elms Capital. OpenReel's platform allows enterprises to do remote collaboration when capturing HD videos.
US-based Yotpo secured a US$230 million series F investment led by Bessemer Venture Partners and Tiger Global, with participation from existing investors Claltech Investment, Coin Ventures, Hanaco, Vertex Ventures, Vintage Investment Partners, among others.
Yotpo offers a slew of e-commerce marketing solutions, including SMS marketing, customer reviews and ratings, loyalty programs, and referrals. The firm currently has offices in three countries: the US, Israel, and the UK.
US-based Squarespace closed approximately US$300 million at a staggering valuation of US$10 billion. The investment came from new investors Dragoneer, Tiger Global, D1 Capital Partners, Fidelity Management & Research Company, funds and accounts advised by T. Rowe Price Associates, Inc., and Spruce House with participation from existing investors Accel and General Atlantic.
Squarespace is an all-in-one website builder. Users can create a wide range of sites using the firm's templates and make use of a variety of its marketing solutions such as email marketing and blog. Squarespace is poised to go public in the US later this year.
US-based SafeGraph raised a US$45 million series B funding round led by Sapphire Ventures, with participation from existing investors including Alex Rosen of Ridge Ventures, DNX Ventures, and Peter Thiel.
SafeGraph is an analytics platform that allows offline businesses to get point of interest and foot traffic data in the US and Canada. This helps them gain insights such as traffic demographics and the estimated number of people walking by  specific locations.
US-based Postscript secured a series B investment of US$35 million led by Greylock, with participation from YC Continuity Fund, OpenView, and others.
Postscript is an e-commerce SMS platform for Shopify merchants. The startup aims to help sellers emulate email marketing on SMS, including list building, automated SMS based on customer actions (e.g. abandoned cart), and analytics.
US-based Banzai completed a US$15 million venture debt funding round led by Columbia Pacific Advisors. Banzai helps marketers manage virtual events, which includes promotion, hosting, recording, and analytics.
US-based KUDO secured a US$21 million series A investment led by Felicis Ventures, with participation from Maverick Ventures, Elephant VC, FJ Labs, Global Founders Capital, and Bill Ackman in an oversubscribed round. This brought KUDO's total funding to nearly US$28 million.
KUDO enables marketers to stream multilingual video conferences and webinars with real-time language interpretation. This allows everyone to speak and listen in their mother tongue. KUDO does this by connecting video hosts with global interpreters inside the platform.
US-based 6sense raised a US$125 million series D investment led by D1 Capital Partners, with participation from Sapphire Ventures, Tiger Global, and Insight Partners. This latest round brought the startup's valuation to US$2.1 billion.
As an AI-based predictive sales and marketing platform, 6sense unifies silos of data to provide actionable insights for marketers. For example, the platform can help identify potential purchasing opportunities from visitors that browse through a brand's various business channels, including website, blog, chatbot, and email.
India-based DotPe raised a US$27.5 million series A round led by PayU, with participation by Info Edge Ventures and Google. The startup enables brick-and-mortar stores to build digital product catalogues and facilitate online payments via WhatsApp.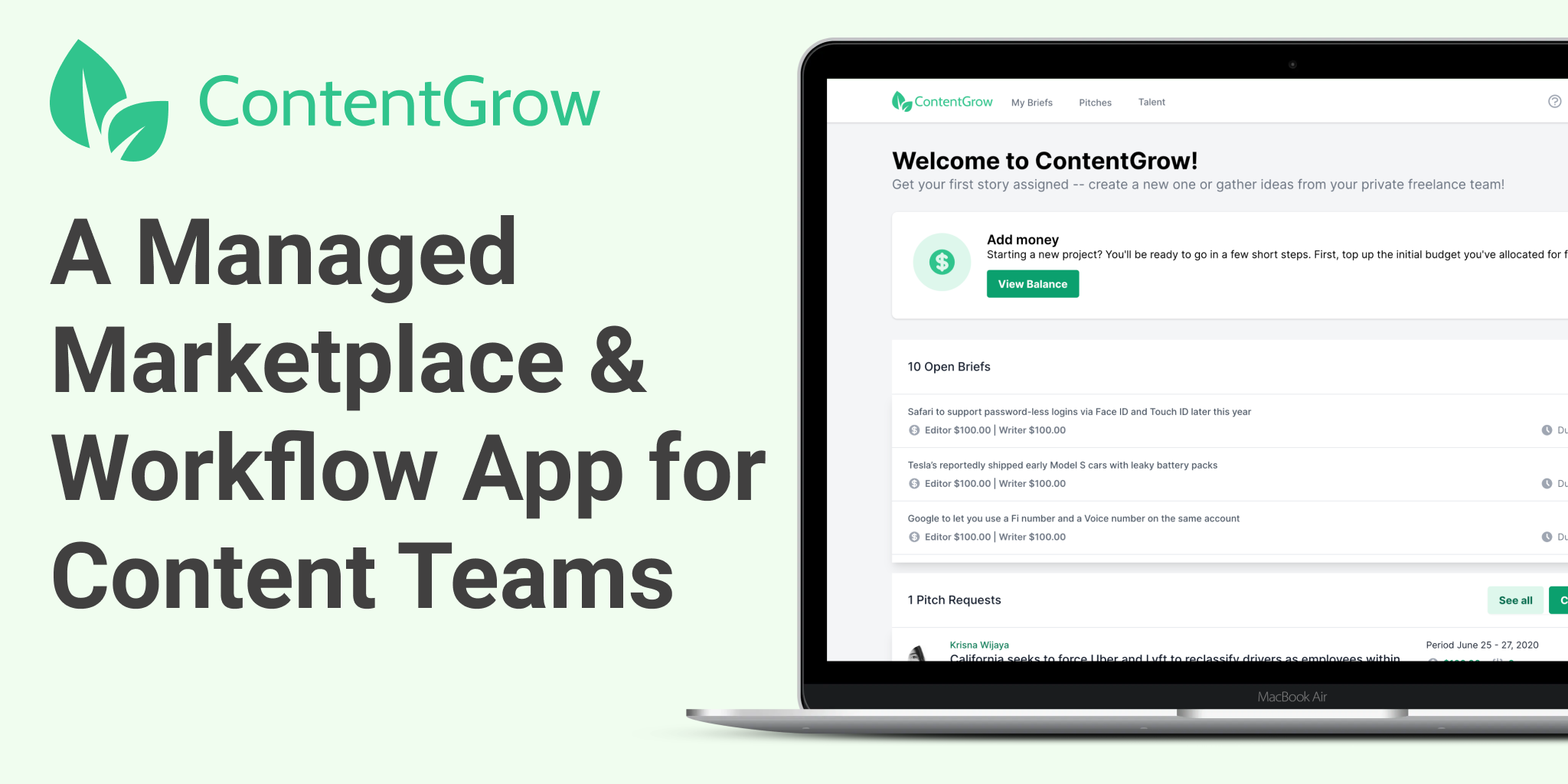 US-based Zeta Global raised US$222.5 million in debt financing led by BofA Securities, with participation from Barclays, Credit Suisse, and Morgan Stanley Senior Funding.
The startup provides a customer data management platform that helps marketers connect first-party user data from different channels inside one dashboard. The platform can then segment and score each lead and help marketers do omnichannel engagements using tools such as ads, website personalization, and social media.
US-based Calixa bagged a US$4.25 million seed round led by Kleiner Perkins, with participation from Operator Collective, Liquid 2 Ventures, and other individual investors.
Calixa provides a customer ops platform for SaaS firms, allowing marketers to get a unified view of their customers from different apps (think Zendesk, Stripe, etc). Marketers can then set up alerts based on customer actions and manage third-party apps inside Calixa's app.
China-based Tezign secured an undisclosed amount of C2 stage funding led by Temasek Holdings, with participation from Unicorn Capital Partners, C Ventures, SoftBank China Venture Capital, Sequoia Capital China, Hearst, Linear Capital, Eminence Ventures, and Cherubic Ventures. This latest round brought the company's total series C funding to US$100 million.
Tezign provides design solutions for SMEs and larger enterprises by matching them with suitable designers via AI and image recognition tech. Corporate clients can then collaborate with designers at scale - either for content creation, consultation, and training -- inside Tezign's app.
See: 5 recommended writer marketplace sites for global content teams
India-based ExtraaEdge secured US$1 million in pre-series A funding led by Pentathlon Ventures, with participation from 9Unicorns, Indian Angel Network, Faad Network, DevX Innovation, Sprout Venture Partners, TiE Pune Angels, and angel investors.
ExtraaEdge provides marketing solutions (such as a CRM, chatbots, and email marketing) for the education sector. School and university marketers can integrate their campaigns into the admission process (think video counselling calls, etc) in one place.
India-based Circus Social raised a US$1 million pre-series A round led by Inflection Point Ventures, with participation from angel investors based in the US, Singapore, and India.
Circus Social offers a host of social media functions for marketers, including social listening, competitor intelligence, KOL discovery and tracking, and trend spotting.
Brazil-based RD Station was acquired by local enterprise software giant Totvs to the tune of US$32.5 million, making it the nation's biggest acquisition to date in the software industry.
RD Station provides a host of marketing tools under one roof, including page and form builders, email marketing, social media marketing, and online ads. By managing all campaigns on one app, marketers can easily view and understand customer data on a single dashboard. RD Station is one of Brazil's marketing SaaS firms with more than 25,000 corporate users.
Save time and money when producing high-quality press releases and thought leadership articles. ContentGrow helps marketing teams work with perfectly-matched freelance writers and journalists at preferred rates. Fill out the form below to get your own shortlist of talent or visit the site to get started.