ChatGPT's new feature helps writers get customized writing support
Custom instructions in ChatGPT allows specific answers without repeat prompts.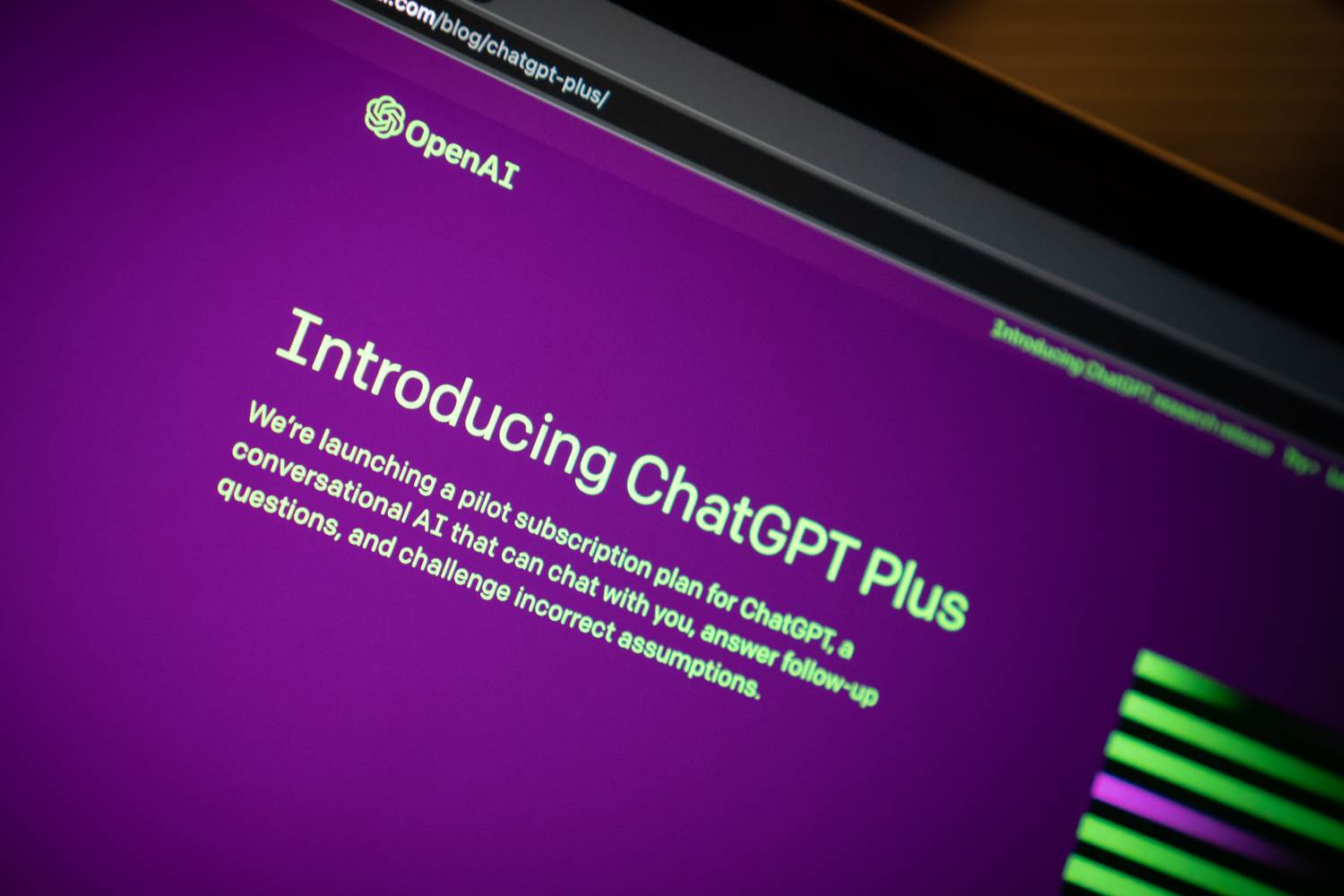 OpenAI has recently launched the custom instructions feature in the latest update of ChatGPT. Custom instructions allow users to receive answers tailored to their requirements without repeatedly entering the same information.
For example, tech journalists no longer need to keep stating that they are writing about technology. They can also specify their preferred article draft tone and style. By setting these as defaults, users can eliminate repetitive prompts and save time more, allowing them to focus on obtaining the best results.
"We've deepened our understanding of the essential role steerability plays in enabling our models to effectively reflect the diverse contexts and unique needs of each person," the company said. The update is based on the feedback gathered from users across 22 countries.
The feature was made available in beta starting July 20th for ChatGPT Plus users. However, the feature is not yet available in the UK and EU regions.
How to turn on ChatGPT's custom instructions
ChatGPT Plus users can now use custom instructions by opting for the beta version below:
On web, click on your name → Settings → Beta features → opt into Custom instructions. Custom instructions will appear in the menu when you click on your name going forward.
On iOS, go to Settings → New Features → turn on Custom instructions. Custom instructions will appear in settings.
Once users have saved their preferences, the changes will take effect immediately on the next session.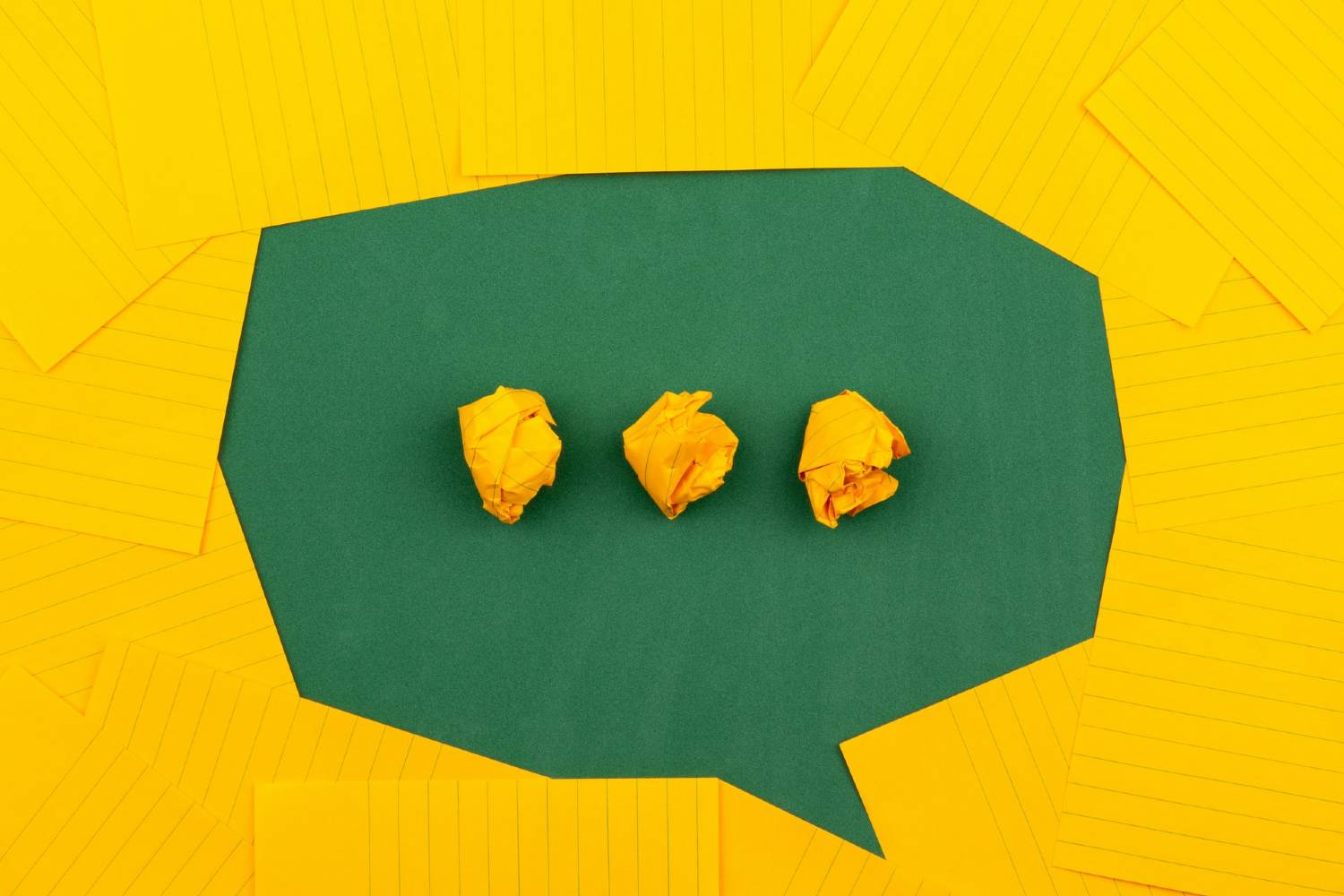 Custom Instructions example for writers
For starters, ChatGPT will provide examples of what you can include in the custom instructions. These range from user location-based preferences, background, hobbies, or interests to the goals users try to achieve.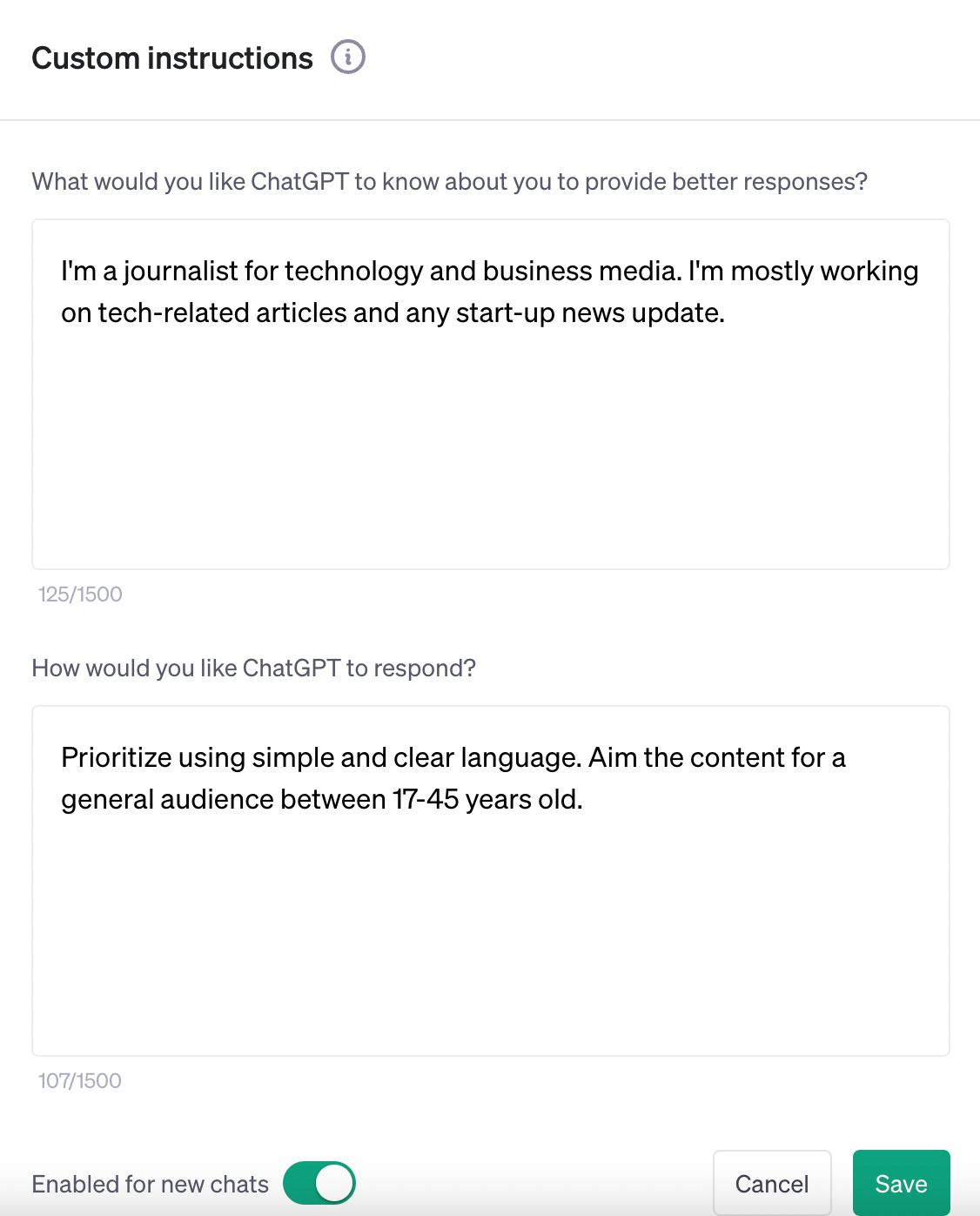 Writers or creators can start by including their job, the topic or niche they're working on, or the kind of audience they're targeting as readers.
Furthermore, writers can specify the response they expect from the conversation. For thought starters, you can include the desired tone (formal or casual), content length, and whether ChatGPT should have opinions on specific topics or remain neutral.
How AI is shaping content development for writers and publishers

With ChatGPT's latest update on custom instructions, writers can save more of their time and effort in creating better content without losing its human touch.
For publishers, content assignments can be generated instantly with the help of AI tools. Besides ChatGPT, platforms such as ContentGrow - a managed marketplace for freelance writers - have incorporated their own AI functions to help clients publish more detailed content briefs for writers using simple prompts or keywords.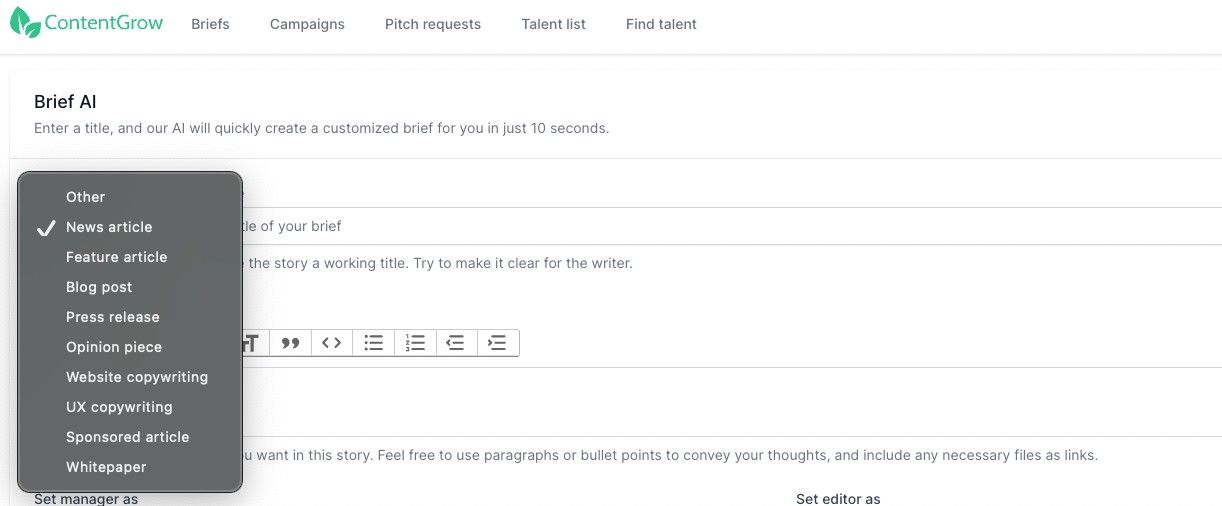 This is not the only evidence that AI is making strides in providing better content quality. We should expect to see these improvements continue, making the work of both writers and publishers easier and more efficient.
ContentGrow is a managed talent network for brands to work with high-quality freelance writers and journalists worldwide. Sign up to get started or book a discovery call below.