Email marketing software: 3 apps to optimize your business
The right kind of email marketing software can help brand marketers optimize their sales funnels. Here are three recommended apps to get you started.

Studies show that 40% of B2B marketers believe email marketing is a crucial pillar to their content marketing success. On top of that, the majority of customers highly prefer to receive brand updates directly to their inboxes.
One of the keys to successful email marketing is sending the right messages to the appropriate user segments. Marketers need to create personalized content to help move leads through their sales funnels.
It can be tricky to manage everything manually, as each customer group at different stages of a given sales funnel requires different content. Content marketers seeking to automate and level up their game will inevitably arrive at email marketing software. Here are a few names to help you expedite the process and get better results.
Recommended email marketing software

This email marketing software ticks most feature boxes that marketers need. The company offers a variety of email templates that can be customized using a drag-and-drop feature.
The software's unique value-add is in its analytics, where marketers can track their campaigns in real-time. This means it's possible to easily find out who is opening, clicking, and sharing the email content.
Marketers can then send a series of customized emails based on the customer's actions and segments. Constant Contact also provides other solutions such as surveys and polls, sign-up forms, and social media integrations.
The software's price starts from US$20 per month. It'll cost extra for more advanced email automation features.

Campaigner lets users create complex automation workflows using a drag-and-drop workflow builder. It also helps with lead nurturing, winning back lost customers, and fostering repeat buyers.
Campaigner's strong suite is its ability to highly customize content based on each user segment and behavior. For example, marketers can personalize emails based on the user's location, preferred language, and purchase behavior.
The app offers other features such as integrations to social media and ecommerce platforms. Its integrations also work with landing pages, form builders, and SMS marketing. Campaigner's plan starts from US$50 per month.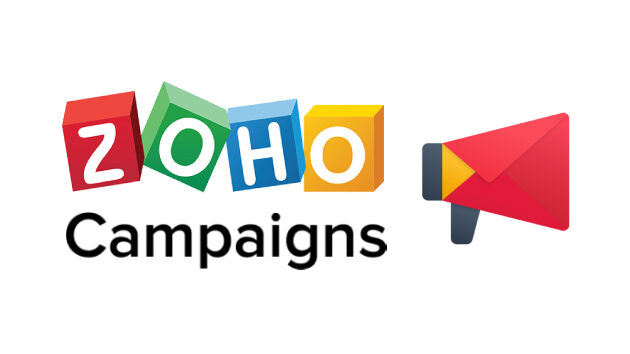 For marketers seeking a 'free forever' email marketing software, then Zoho Campaigns may be a good choice for basic functions. With a paid account (starting from US$3 per month), marketers can get more advanced features such as A/B testing, user journey automation, autoresponder, and ecommerce functions.
Zoho's unique function is its ability to optimize email scheduling based on the subscriber's behavior. For instance, users can choose to send automated emails based on the recipient's time zone or optimal open time. They can also set specific email sending limits to certain recipients based on the total number of emails sent in a given timespan to avoid overwhelming them.
Zoho's analytics provide unique context data as well. For example, marketers can easily track where subscribers are currently at in the sales funnel, and see how long it usually takes for them to get there.
Save time and money when producing high-quality content. ContentGrow helps brands and publishers work with perfectly matched freelance writers and journalists at preferred rates. Fill out the form below to get your own shortlist of talent or visit the site to get started.