TikTok's influence on US millennials' food purchasing behaviors
TikTok is great for entertainment, but a new survey shows just how powerful it is to convert millennials to customers.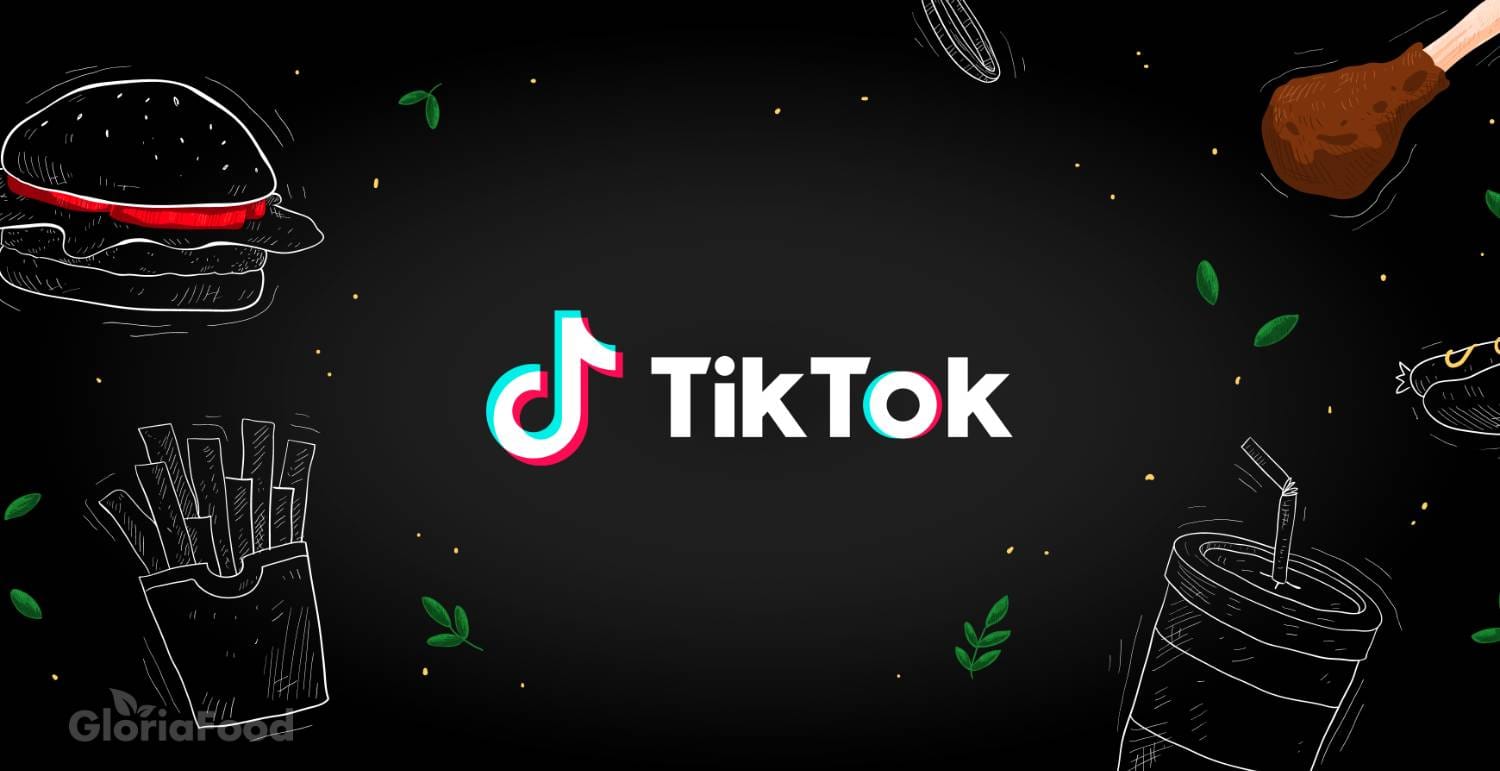 According to a US nationwide survey by MGH, more than half of millennial TikTok users said they'd go to a restaurant after seeing it on the app.
Additionally, 38% of TikTok users across all generations, with a total of 51.8 million diners, have visited the restaurant after seeing a TikTok post about it.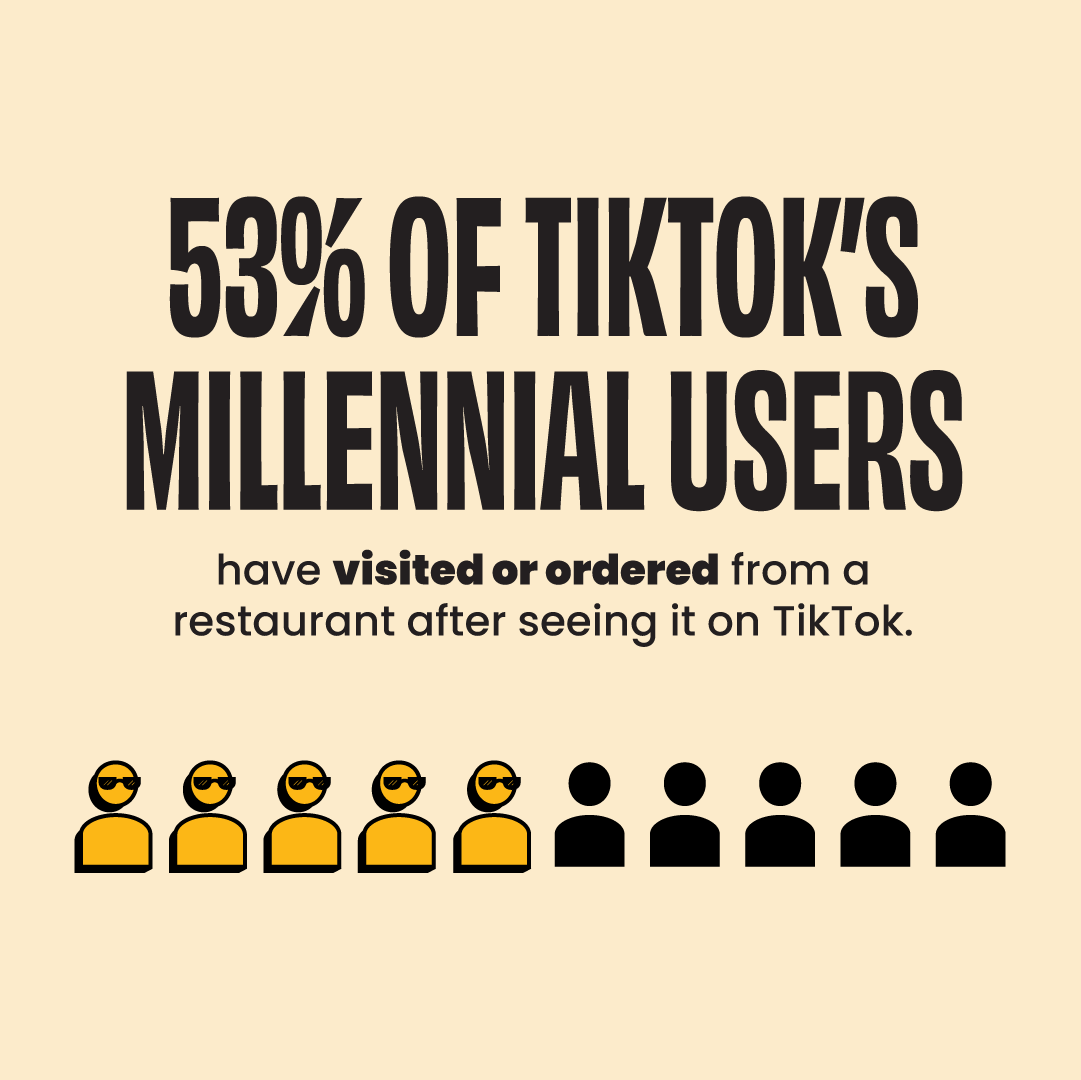 TikTok boasts more than 1 billion active users and is projected to surpass 1.8 billion users by 2022.
It also has launched a massive community of food enthusiasts sharing culinary content. As the survey from MCG shows, this translates to confirmed dining visits.
The nationwide survey of US respondents by MGH also revealed exciting TikTok user statistics for restaurant entrepreneurs, such as:
The driving factor of this new trend is the appearance of the food itself, as 72% of respondents said they placed an order after seeing appetizing food on TikTok.
42% of respondents also said the restaurant looked like a fun place to go with their friends and family. Similarly, 37% of respondents also said it showed a cool ambiance and atmosphere.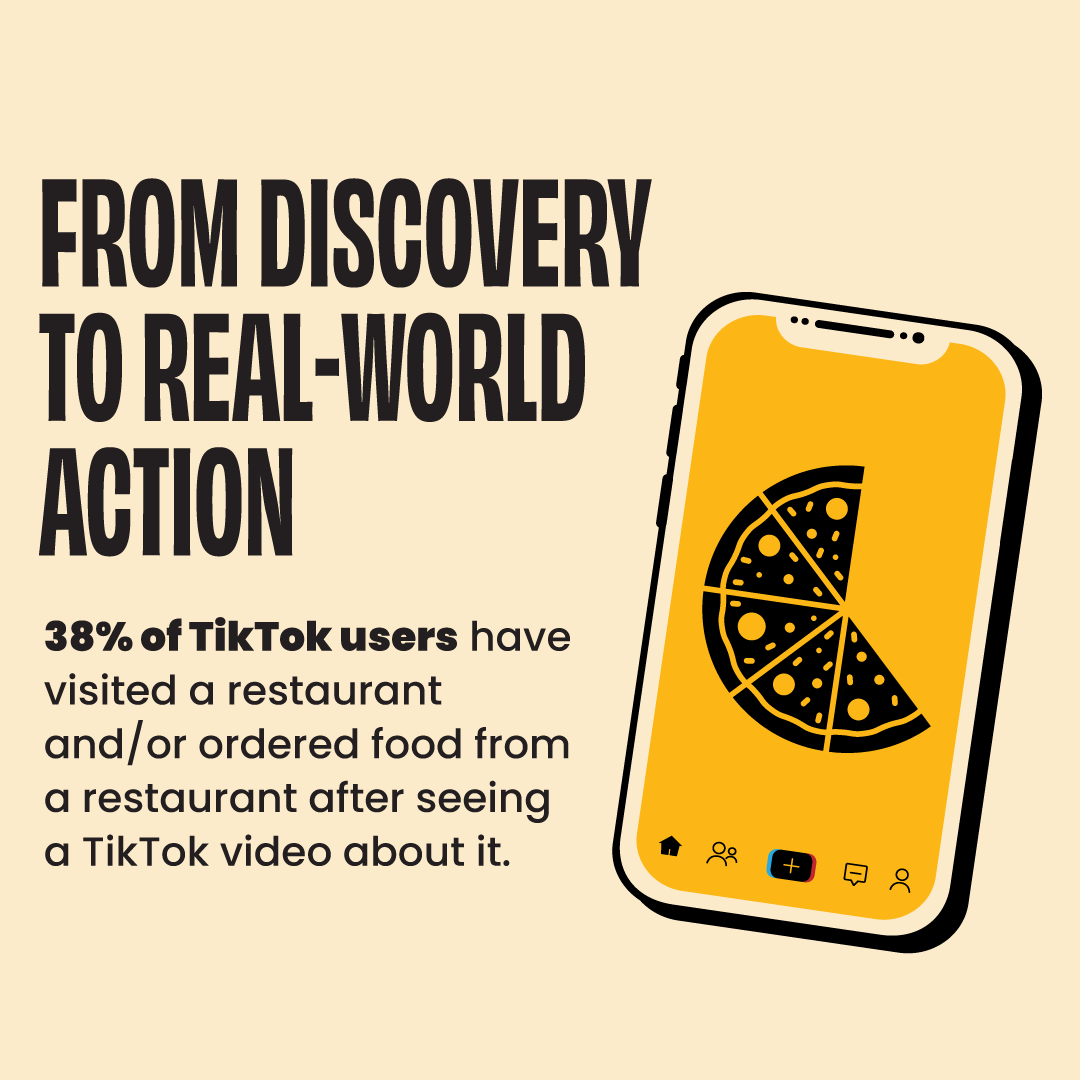 Other factors involve external influences such as services, offerings, and ambiance. For example, 45% of respondents said it was a unique menu item, 38% percent said it was an excellent way of serving food or drink, and 30% said the restaurant had a great view.
Furthermore, food enthusiasts aren't shy to go the extra mile either, as 30% traveled longer than usual to visit a TikTok-recommended restaurant. In comparison, 28% were willing to pay more to lessen the hassle of their dining experiences.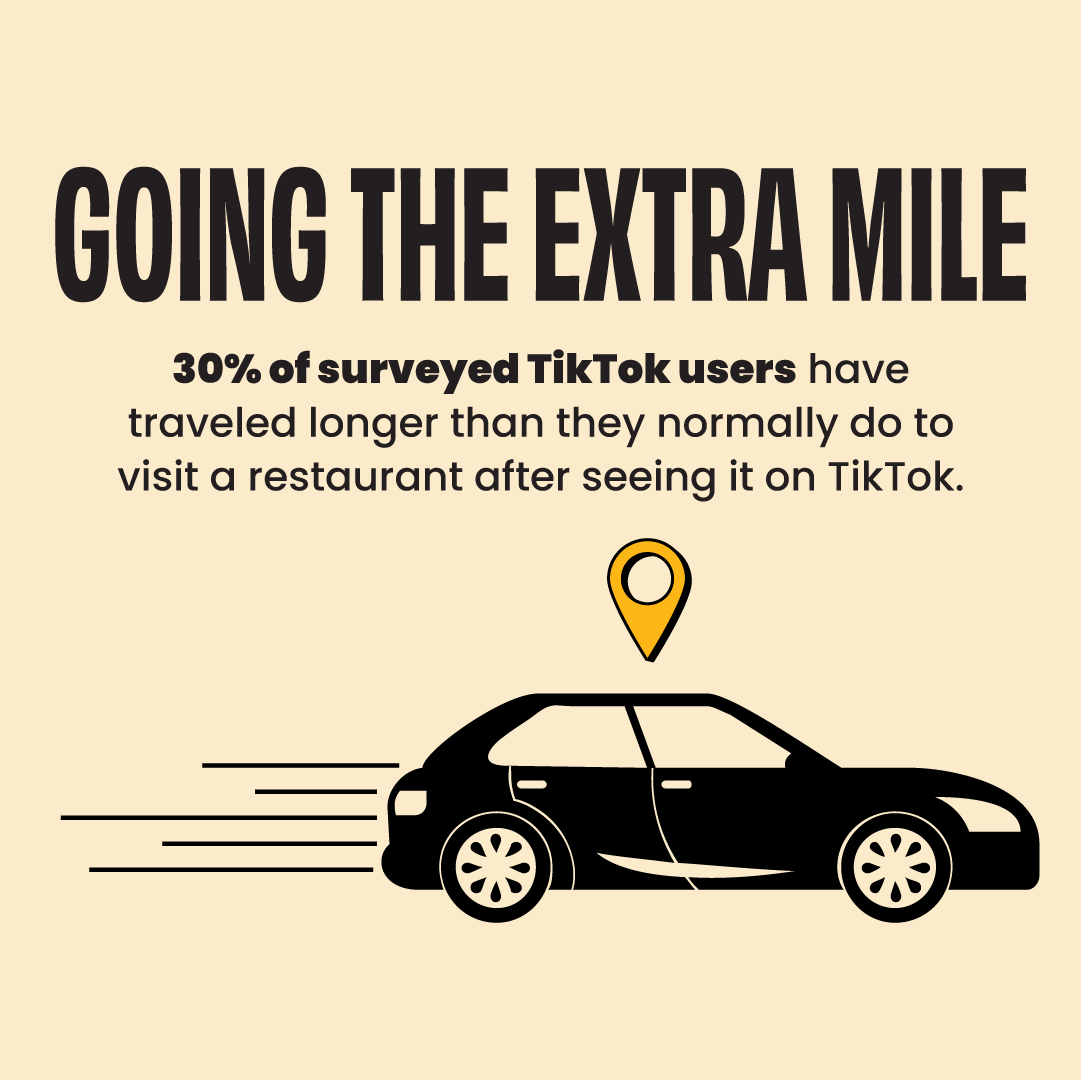 These data present an opportunity for restaurant and food app marketers and restaurants to reach a highly committed food enthusiast audience. A short-form video and a single review on a popular TikTok channel can go to great lengths to boost restaurant visits.
Save time and money when producing high-quality bespoke content for your consumers. ContentGrow helps marketing teams work with perfectly matched content creators at preferred rates.