How to top up and make freelancer payments on ContentGrow
ContentGrow's payments system saves time, energy, and admin headaches. It's easy but also cheaper on average than paying via international wire transfers.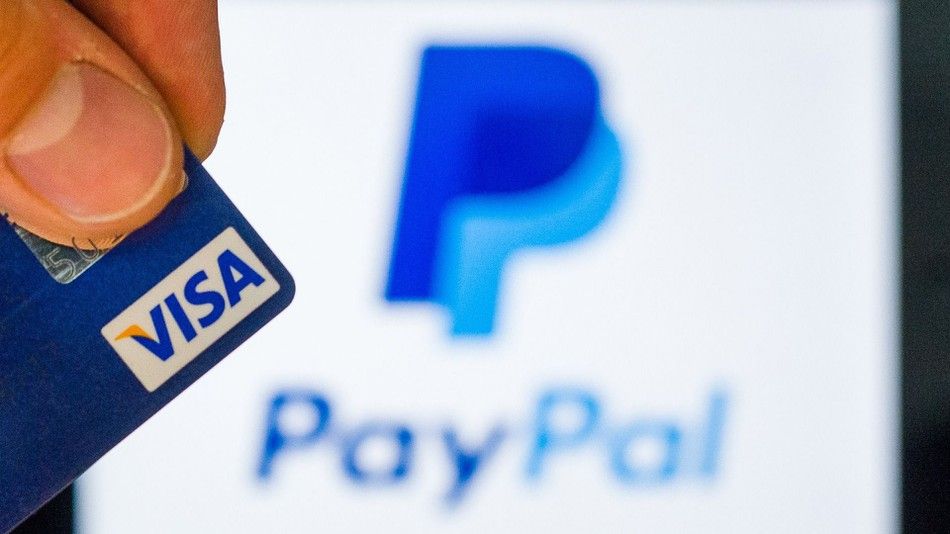 So far, ContentGrow has been able to provide tangible value for publishers and content teams in Asia. Multiple users have reported seeing a return on investment after using the platform.
This came in the context of higher story output, less wastage, and a reduced average cost per story by as much as 50%.These savings also represent money that would have otherwise gone toward internal fixed cost centers.
Today, the team at ContentGrow is proud to share that we are now helping publishers and content teams further save on freelancer payments. As of this week, we've deployed an end-to-end payments solution for users to send money to freelancers — not just locally, but around the world.
ContentGrow's payments area lets users top up and instantly pay freelance content teams around the world.
Straight forward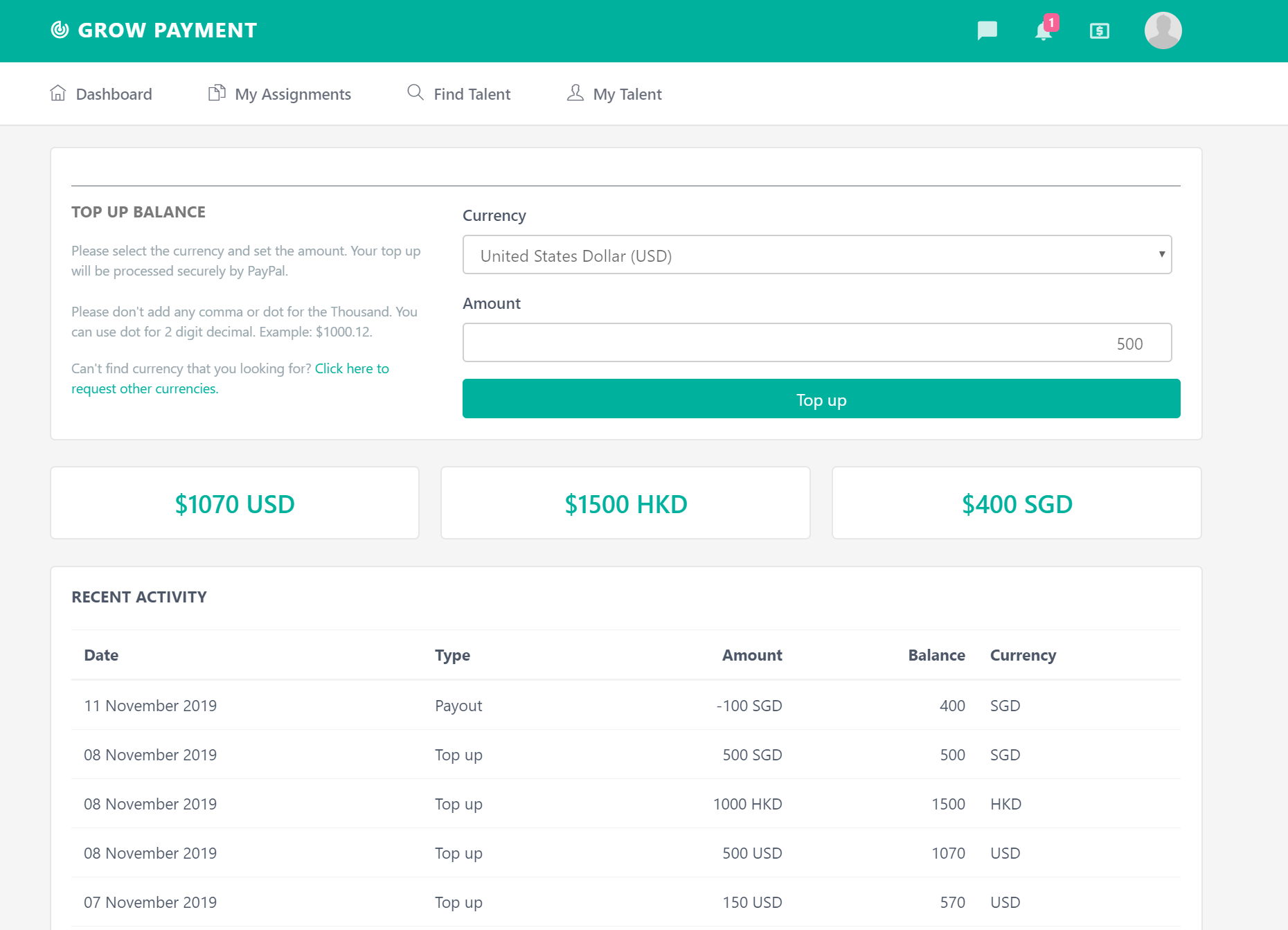 Our payments system is based on PayPal. Users top up in any amount of their choosing. This can be done via bank account, credit card, or PayPal balance. At the moment, supported currencies include USD, SGD, and HKD. Please inquire about other currencies. We will consider updates based on popular demand.
In addition to the amount topped up, ContentGrow is implementing a 10% top-off fee (e.g. topping up US$100 means the user pays US$110). On our side, this takes care of taxes, transfer fees, and even provides small revenue to keep the lights on at ContentGrow.
To gain an idea of whether this is worth it or not — as a comparison — various other freelance platforms can charge buyers as much as 25%, while offering no further service or value-add.
After topping up, the balance will be reflected in the financial history. Users can then visit the invoicing area for each project contributor. After generating an invoice for fees that are ready to be paid, users need only click one button. The money will instantly be sent to the contributor, and the transaction is complete.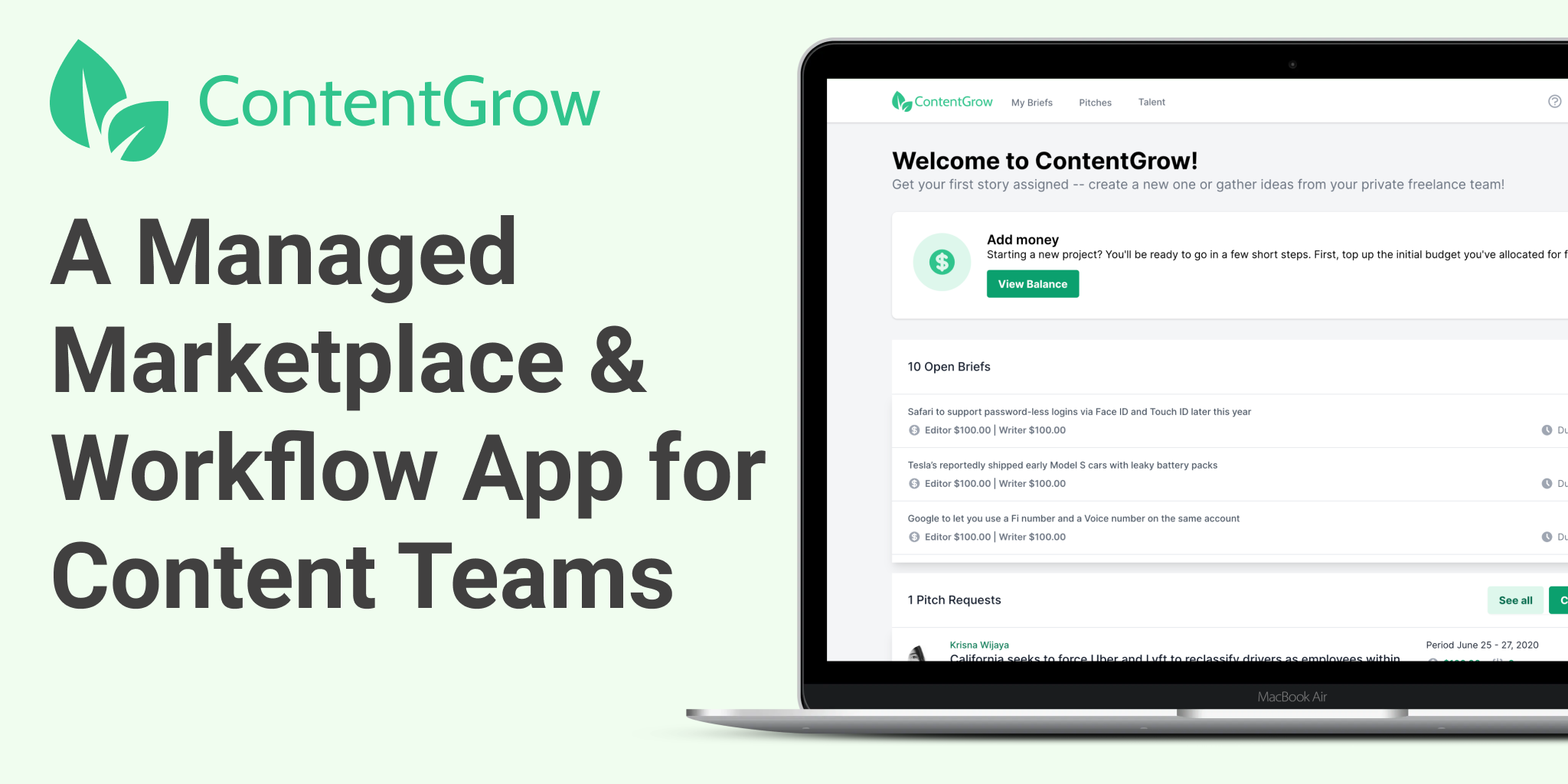 Affordable and seamless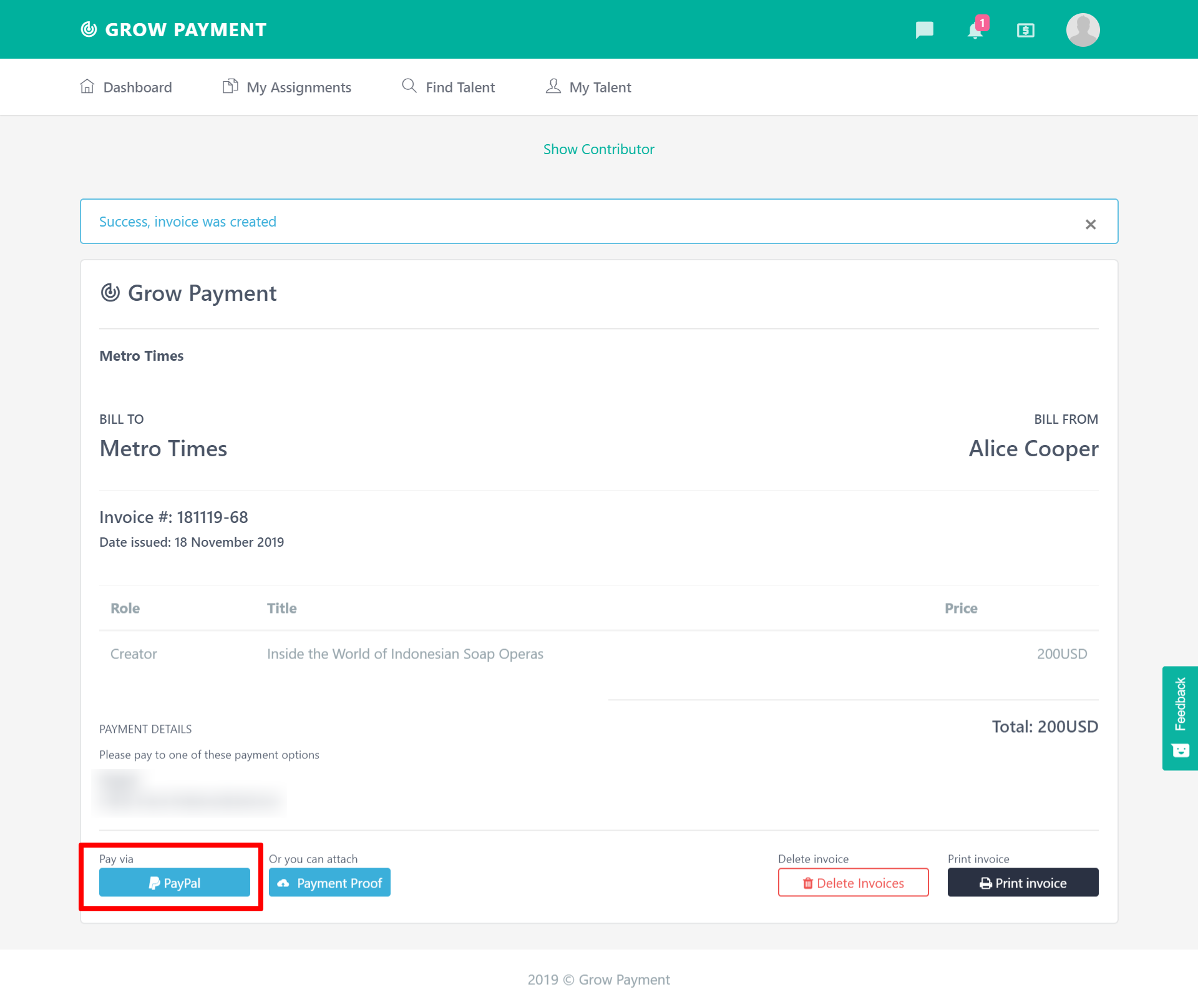 When payments are made through the platform, buyers experience no PayPal transaction fees after topping up. It's smooth sailing and whatever gets sent to contributors will be no more than what is stated in the original brief.
On average, this payment system is significantly cheaper than making repetitive international wire transfers (US$25-US$65 for the sender and a further US$10-US$25 for the recipient).This is especially true if you're making multiple wire transfers each month.
In the case of ContentGrow's system, there's only a one-time top up fee, then nothing else. The amount of time, energy, worries, and headaches this is proving to save adminstrative departments is also reportedly well worth it.
See: ContentGrow review - a specialist's marketplace for journalism and PR
Save time and money when producing high-quality branded content. ContentGrow helps marketing teams work with perfectly-matched freelance writers and journalists at preferred rates. Fill out the form below to get your own shortlist of talent or visit the site to get started.