3 things to know about SparkPost's acquisition of Taxi for Email
SparkPost claims to power approximately 40% of all B2C and B2B emails on the internet. Here are some key facts about its latest buy-out.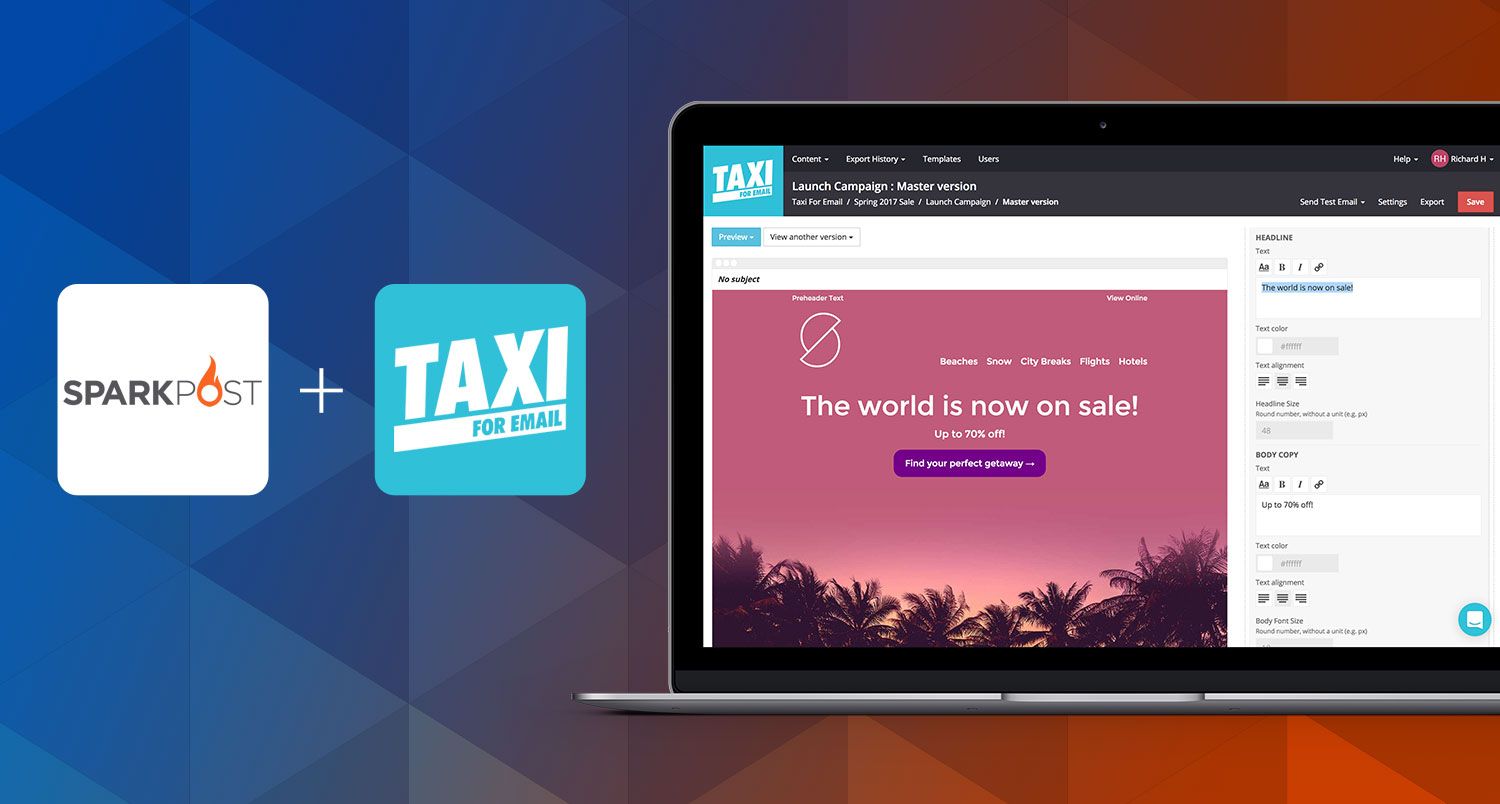 US-based email delivery platform SparkPost recently announced that it had acquired UK-based Taxi for Email for an undisclosed amount. If there is one thing that rhymes between the two, it's that both companies aim to help marketers deliver the best email campaigns.
As a result of the deal, SparkPost users can now create and send better emails with Taxi. The tie-up will also allow Taxi to integrate its system with SparkPost's channel partners like Salesforce Marketing Cloud, Oracle, Adobe, and Braze.
If you're not already in the know, here are a few important things to learn about SparkPost and Taxi.
What are SparkPost and Taxi for Email?
Founded by the Schlossnagle brothers, George (ex-CTO) and Theo, SparkPost is a B2B email deliverability platform that's been operating since 2008. The tool helps developers build and sync various email functions with websites (email creation, distribution, and reports).
Established in 2012 by Elliot Ross (CEO) and Will Lahr (CTO), Taxi focuses on email creation and design aspects for enterprises. Marketers can immediately use the app, while developers can integrate the system into in-house apps. The company claims to have helped marketers reduce email production budgets and lead time by 80%.
At this very moment, customers still have to use the platforms separately, starting by creating an email in Taxi before blasting it through SparkPost. In the near future, SparkPost will enable additional design-and-send functionalities.
Operating in the same space for several years, both companies have been competing with other email automation platforms, such as Twilio SendGrid, Sendinblue, and Elastic Mail.
See: Martech startup funding news: 48+ investments and acquisitions in 2021
How big are SparkPost and Taxi for Email?
SparkPost claims to distribute over 4.5 trillion emails each year, powering nearly 40% of all B2C and B2B emails on the internet. Many notable companies have already put their trust in SparkPost's mailing system, including Twitter, Pinterest, The New York Post, and even Mailchimp.
2021 has been a busy year for SparkPost. In January, the company raised US$180 million, bringing the firm's total capital to US$273.5 million. Three months later, SparkPost announced that it had been acquired by Netherlands-based omnichannel marketing platform MessageBird for US$600 million.
In May, SparkPost announced Taxi's acquisition. It is the third acquisition wrapped by SparkPost after acquiring Port25 and eDataSource in 2015 and 2019, respectively.
Taxi has not yet reported any funding activity or revenue figures. The company's notable clients include Airbnb, AMAN, Reuters TV, and Debenhams.
What are stakeholders saying about this deal?
"The industry has long accepted that email production is hard and takes more time than it should, especially in larger, more complex companies," said Rich Harris, CEO of SparkPost. "By focusing on these pain points, Taxi for Email has made email production 80% faster, and enabled users to rapidly segment and personalize campaigns. The acquisition of Taxi for Email furthers our mission of re-defining the enterprise email category and unleashing the potential of email."
Taxi for Email CEO Elliot Ross added, "By combining our email design and workflow capabilities with SparkPost's leading email sending and deliverability platform, email marketers will be able to get more of their best emails to the inbox with significantly less friction."
Save time and money when producing high-quality content. ContentGrow helps marketing teams work with perfectly-matched freelance writers and journalists at preferred rates. Fill out the form below to get your own shortlist of talent or visit the site below to get started.