15 martech companies with great tools for global teams
We've rounded up a list of martech companies and digital tools that may help to upgrade your current marketing team's stack.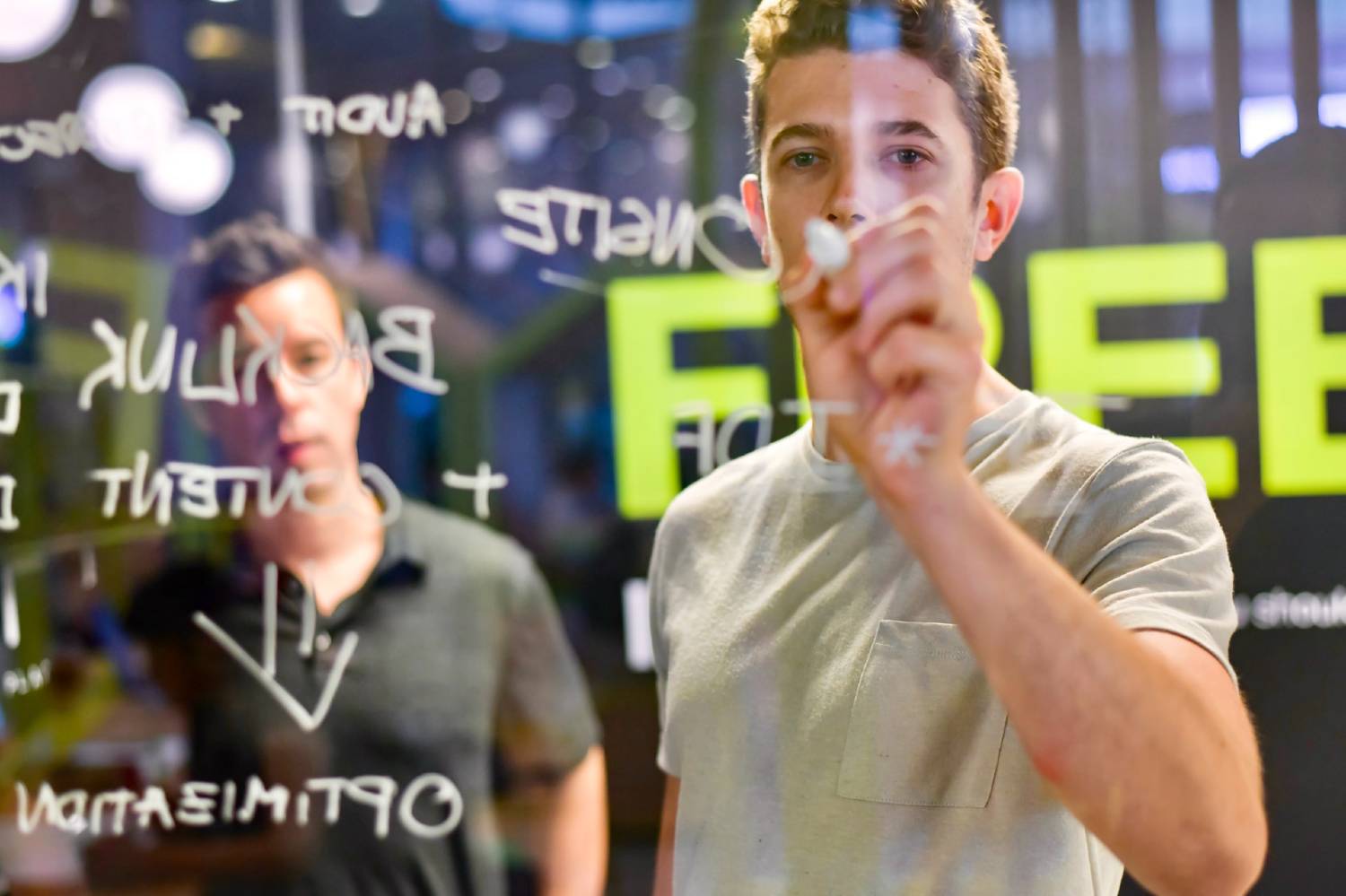 According to a recent Deloitte report, marketing executives worldwide are significantly increasing their investments in a variety of digital initiatives. Their aim is to be able to break through the marketing noise and deliver highly relevant content to consumers by working with the right martech companies and tools.
Marketers often have to change their martech stack to see which combinations work best for particular needs. While one marketer prefers to use a one-size-fits-all type of tool, another marketer might prefer multiple tools to get a specific job done. We've rounded up a list of martech companies and tools that may be worth trying out as you seek to upgrade your current stack.
| | |
| --- | --- |
| Top martech companies and tools | People also ask |
Top martech companies and tools
What is martech?
Martech — marketing technology — is a category of digital apps designed to automate or streamline marketing tasks. They help in areas like data collection, content planning, execution, reporting, and more. Martech helps marketers find more efficient and effective ways to win at each part of the customer acquisition funnel.
Be advised, adtech (advertising technology) is a subset of the martech family, and focuses on utilizing paid channels. In this list, we look at martech in the context of owned, earned, and paid media. With this in mind, please check out the list of useful martech companies below, in no particular order.
Top martech companies and tools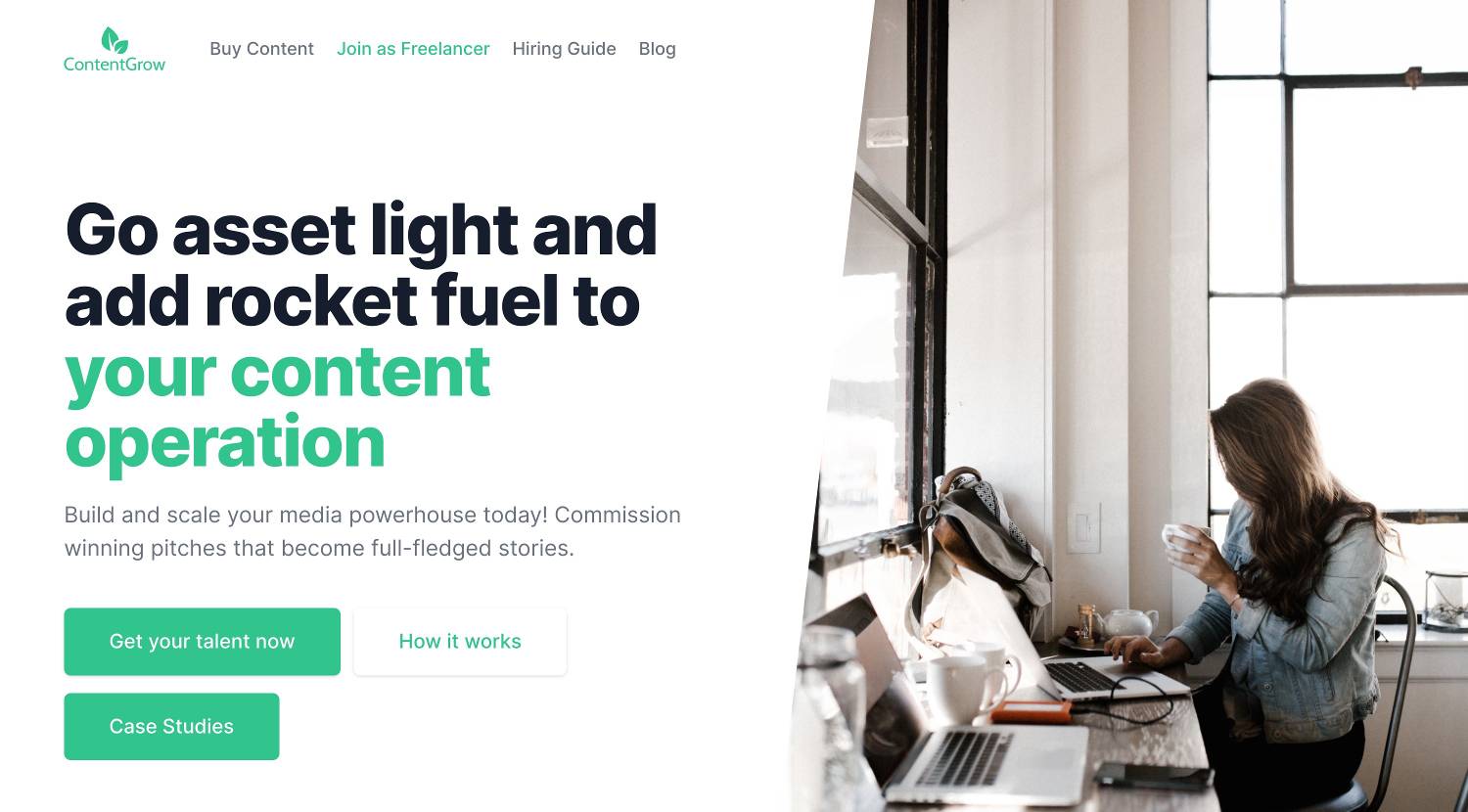 According to a recent survey, B2B marketers are increasingly prioritizing content marketing to help bolster customer awareness and engagement. However, they also say that their biggest challenge in the equation is content creation. It's tough to find great talent that can craft content with expertise and real empathy for the target audience.
Marketers looking to outsource work to content creators with specific domain expertise can give ContentGrow a try. Unlike generic content marketplaces, the team behind this tool will handpick talent and match them in accordance with your project needs. For example, a horology media should avoid working with generic luxury lifestyle writers, and instead collaborate with freelance writers and journalists who specialize in the watchmaking industry.
The best thing about ContentGrow is that the team curates freelancers who suit the marketer's stated budget. To get started, sign up and answer a few preliminary questions. Afterward, ContentGrow will return with a vetted list of practitioners, complete with relevant work samples.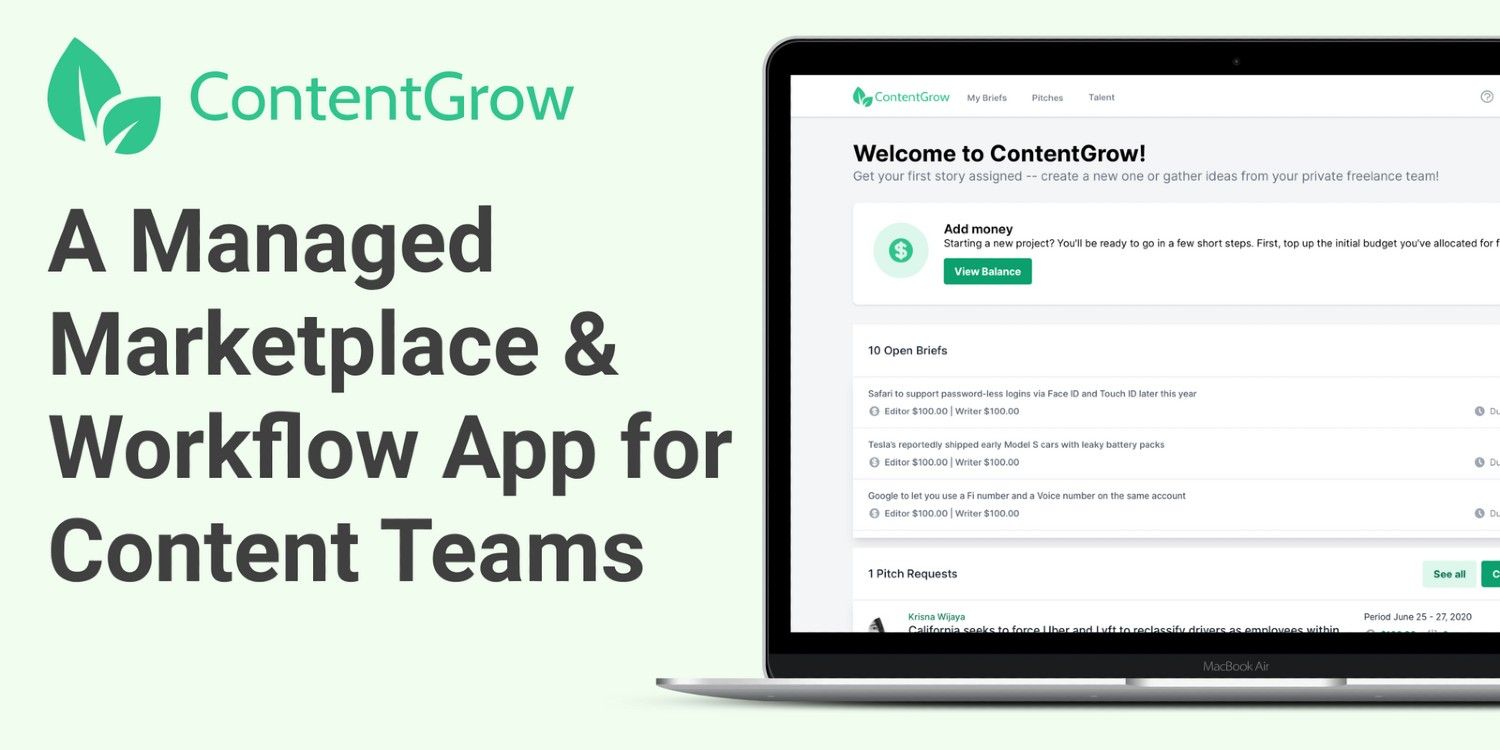 It's important for marketers to understand their buyer personas clearly, and distribute content that matters to them at the right times. A solid CRM software can help achieve this. Amazon, for example, builds and utilizes its own CRM software so that it can deliver highly tailored promotions and recommendations to customers, resulting in bigger purchase conversion rates.
HubSpot CRM is a good place to start. Its free version allows you to collect and store customer data on an ongoing basis (e.g. browsing activities, customer support chats, and purchases). On top of that, the software also provides other free marketing tools such as forms, email marketing, and landing pages.
3. Treasure Data (customer data platform)

Big businesses that have complex customer data sets (think millions or billions of touchpoints) should use a dedicated customer data platform. With this, marketers can create accurate customer profiles and understand their purchase journey by translating it from their demographics and activities.
Treasure Data can be a good choice. The firm can help businesses unify individual profiles and discover important buying signals. This, in turn, helps marketers deliver personalized customer experiences.
4. Typeform (form builder)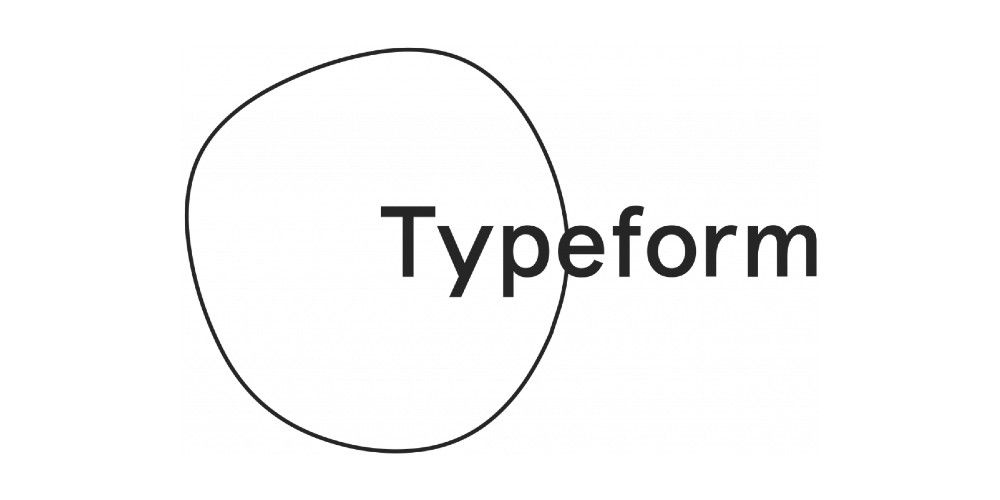 Online forms are downright simple and effective, and this is why it's still the most popular lead capture tool for marketers. While Google Forms is free and effective, you may want to upgrade to another tool that offers a beautiful user experience for the folks doing the filling. Our pick for this is Typeform.
Typeform just feels personal, and even with the free version there's a variety of ways to plug it into your tech stack. The free version limits things like the number of questions you can ask in a form, and the number of responses you can get per month, but it's still effective. It also allows for integration with a bunch of other apps such as Google Sheets and Slack. The premium version allows for unlimited usage, more sophisticated features like logic jumps, and more app integration options.
5. Crisp (chat app)

According to a Twilio survey, nine out of ten consumers expect to use live-chat messaging to reach online companies. Not only does it make sense to set up a live chat function to help serve customers, but marketers also actively use this tool to qualify inbound leads. In fact, based on a HubSpot survey, chatbots and live chats are the second most popular lead capturing tool used by marketers, next to online forms.
One tool we'd recommend is Crisp. It's a very straightforward live chat app for your website. What we like from this tool is that the free version already allows you to look at the user's browsing activities on your website. This can give you an idea about who they are and what they're trying to achieve without asking too many questions. You can use more advanced features like chatbots, Slack integrations, and analytics on the paid version.
6. Zoho Mail (free email hosting)

According to an IE domain registry survey, 64% of respondents say that they have little to no trust in businesses that use free email addresses. In contrast, 77% trust businesses that use a customized domain-specific address. This means that marketers who continue to use their personal email addresses are holding their business back. It's time for an upgrade.
Our pick for this is Zoho Mail. It's clean, secure, and easy to set up. What we love about this tool is that its free version already allows you to use a custom business email address for up to five users with an ad-free experience. If you want to use the IMAP/POP/Active Sync feature (which allows you to send emails using other platforms like Gmail), it'll cost you as little as US$1 per user per month.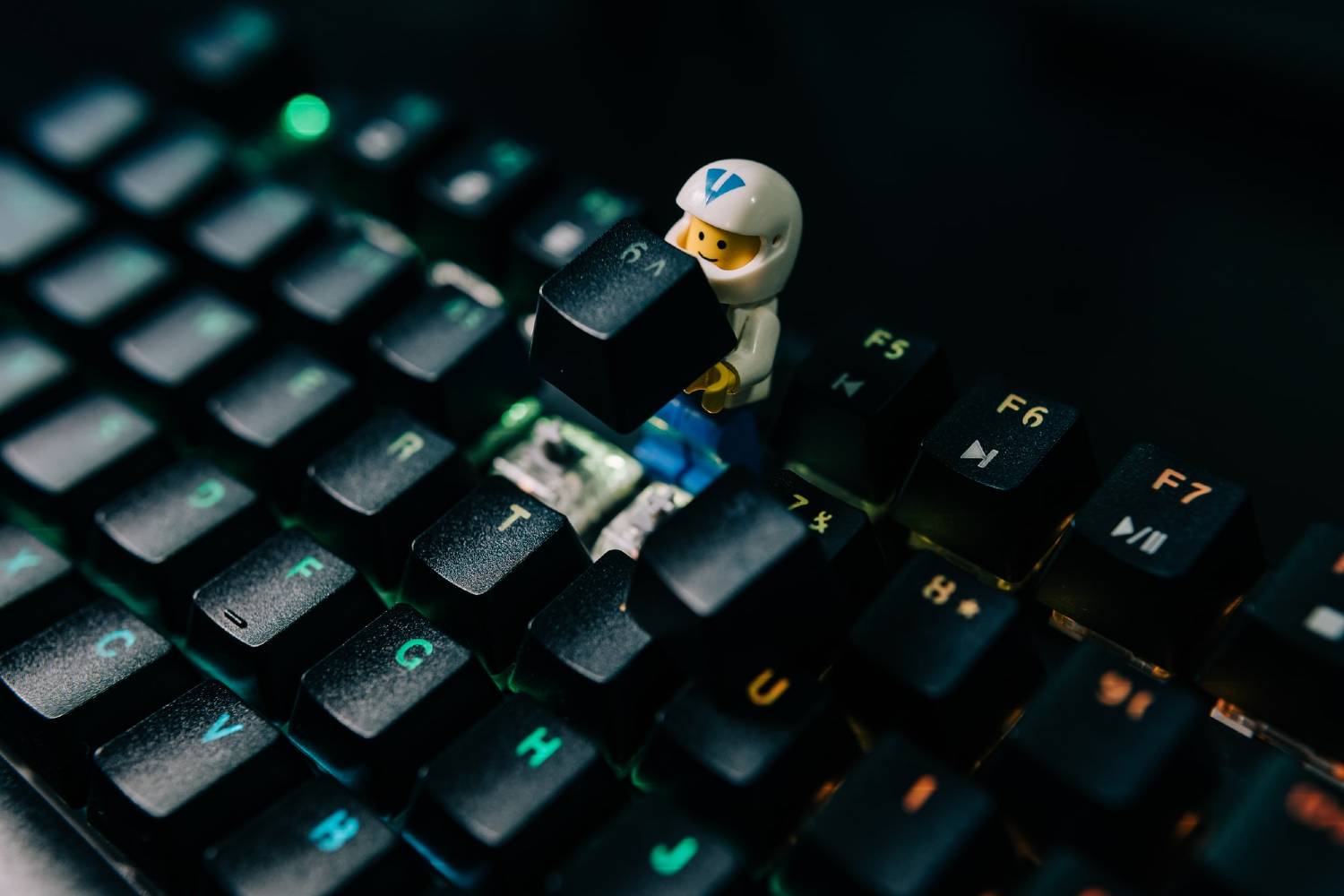 7. SendPulse (email marketing)

Email marketing is alive and well. According to a recent survey by Econsultancy, marketers rank email as their top performing marketing channel, just slightly ahead of SEO. The average email open rate is also increasing each year, averaging 20.8% in 2018.
While there are already many email marketing tools out there, SendPulse stands out for its unique subscriber rating feature. It allows you to sort your subscribers based on how they respond to your emails. You can use this visibility to target specific subscribers — like pushing unique discounts to the least responsive subscribers. The free version allows you to manage up to 500 subscribers.
8. SpyFu (SEO – competitor analysis)

SEO is an increasingly important strategy for any digital marketer. According to Statista, organic search is still the number one traffic source (33%) for global e-commerce sites. The good news is there are many great SEO tools to pick and choose from.
We recommend SpyFu. As the name implies, the site's main function is to 'spy' on domains and unearth various SEO insights. What we particularly like from SpyFu is its domain keyword tracking feature. It tells you which keywords have recently made it into the first page, and which ones fell off of it. This can give you actionable intel about which pages to strengthen each week.
As an added bonus, marketers can also spy on their competitors' Google Ads PPC performance using SpyFu, even to the extent of discovering their PPC ads history. It's best to use SpyFu's paid version, but you can start with its free version which offers limited data.
9. Meet Edgar (social media management)

In a recent survey, 89.3% of marketers believe that social media is important to their digital marketing strategy. 73% said that they see good results from their social media activities. If you haven't paid too much attention to social media, it's time to hop on the bandwagon.
For busy marketers who want to spend less time managing social media, there are already many tools to help with post scheduling and publishing content in multiple social feeds. One tool that goes a step beyond is Meet Edgar.
With Meet Edgar, marketers can automate their social media by filling out a library of content and assigning it to specific categories. Afterward, they can fill out a calendar to determine which category should fire off a post in a given time slot. Meet Edgar will pull content from your library and push it automatically, while determining what kind of posts work well for specific time frames.
Meet Edgar's pricing starts from US$19 per month.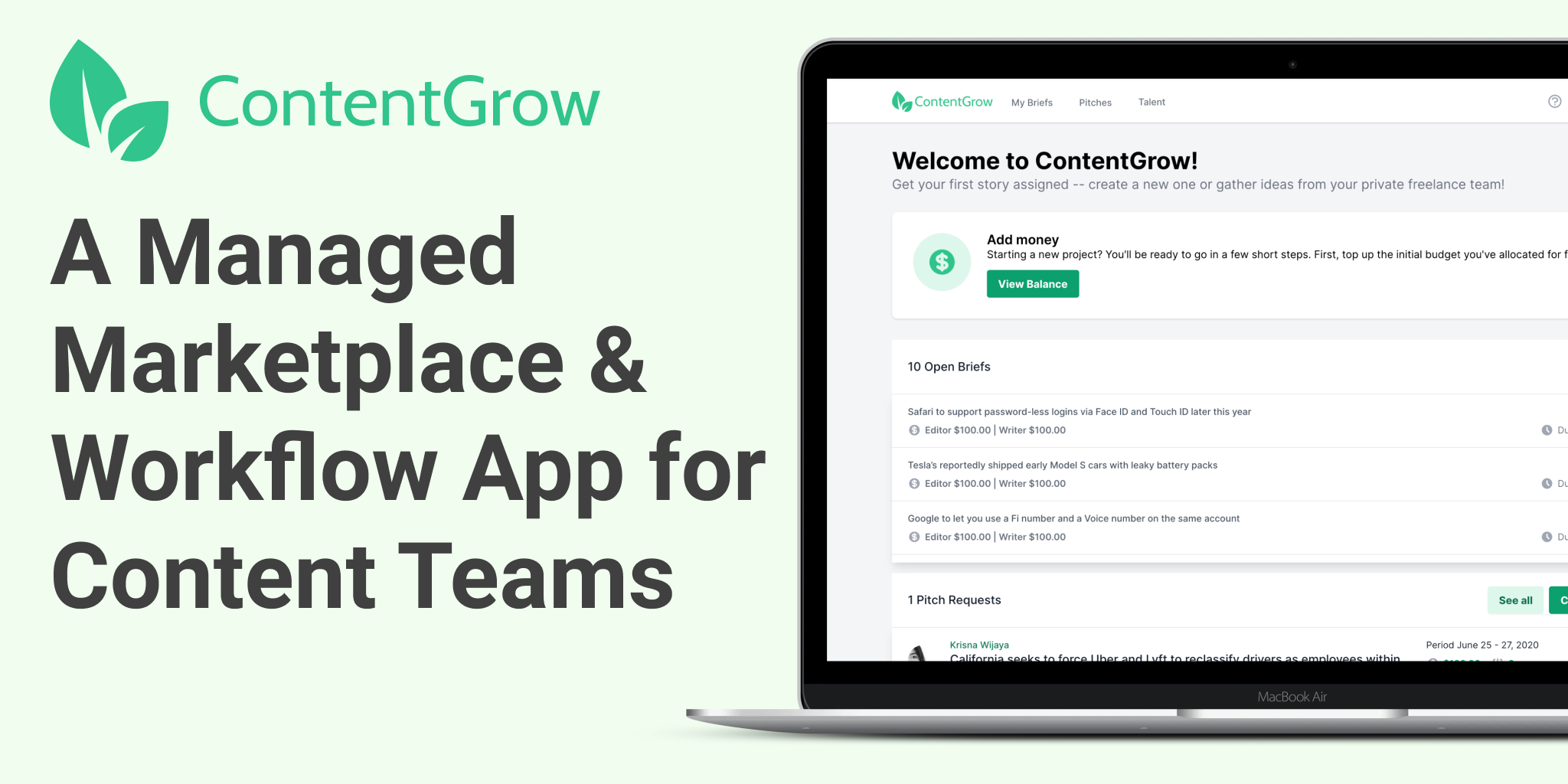 10. Criteo (digital advertising)

Generally, the average conversion rate for any website is small, especially for first-time visitors. This is where retargeting comes in to bring visitors back to your website. Retargeting is an effective strategy, as the average clickthrough rate of retargeted ads are ten times higher than the average of display ads.
Criteo is a good tool to help you automate and optimize your retargeting campaigns in multiple channels. The initial setup with Criteo is laborious, but this will allow the tool to receive real-time information on your user's behavior automatically. With a deep level of understanding, Criteo then optimizes your ads to the extent of showing other relevant products that the customer hasn't seen yet.
11. PRNewswire (press release distribution)

PR can play a key role in building your firm's credibility and winning at the consideration stage of the funnel. According to a recent survey by Edelman, consumers in the US and Canada still cite traditional media as the most trusted source of news, ahead of search engine results, owned media, and social media.
Marketers who want to rely less on PR agencies can give tools like PRNewswire a go. With this tool, marketers can get their press releases potentially syndicated on more than 10,000 media across the globe. This will boost your press release's visibility and increase its chances of getting organic earned media coverage in the process.
12. Prowly (media relations)

Getting media coverage isn't as simple as pitching great stories to the right journalists. Marketers and PR pros agree that a strong media relationship can significantly increase the chance of getting exposure for your brand.
Tools like Prowly can help practitioners find relevant journalists' contact info and manage a brand's conversations with them under one roof. Prowly claims to store more than 1 million journalist contacts inside its app.
13. Mavrck (B2C influencer marketing)

Influencer marketing works, and that's why it has grown to become a US$13.8 billion industry today. With this strategy, brands work with content creators to produce authentic and engaging storytelling for consumers.
With Mavrck, B2C marketers can manage influencer campaigns more effectively and efficiently. The martech app helps users discover relevant influencers, automate campaign workflows, and track results. Mavrck claims to have assisted 5,000 marketers since 2014.

The account-based marketing strategy (ABM) has steadily risen in popularity among B2B businesses. Practitioners have successfully increased their revenue using this bottom-of-the-funnel play.
Using apps like 6sense, marketers can now discover potential leads that have high purchase potential, and then tailor a multichannel marketing and sales play to convert them into customers. According to the martech company, clients have successfully increased their deal size by 100%, along with a 10% increase in opportunity conversion rates.
15. Smart2VR (virtual reality)

Virtual reality (VR) is gaining steam. According to a recent report, one in five US consumers will use VR in 2020. eMarketer adds that 52.1 million people in the US will use virtual reality at least once per month this year.
The good news is that marketers who are looking to jump aboard the VR train won't need sophisticated programming skills. Smart2VR allows anyone to create VR apps by uploading 360-degree videos. The firm charges US$121 per month but marketers can give the watermarked free version a try to see if it's right for them.
People also ask
What is an example of martech?
Examples of martech include content creation apps, CRM software, customer data platforms, customer support platforms, and SEO tools. Any software that helps marketers and professionals reach and convert visitors into customers may also be considered martech.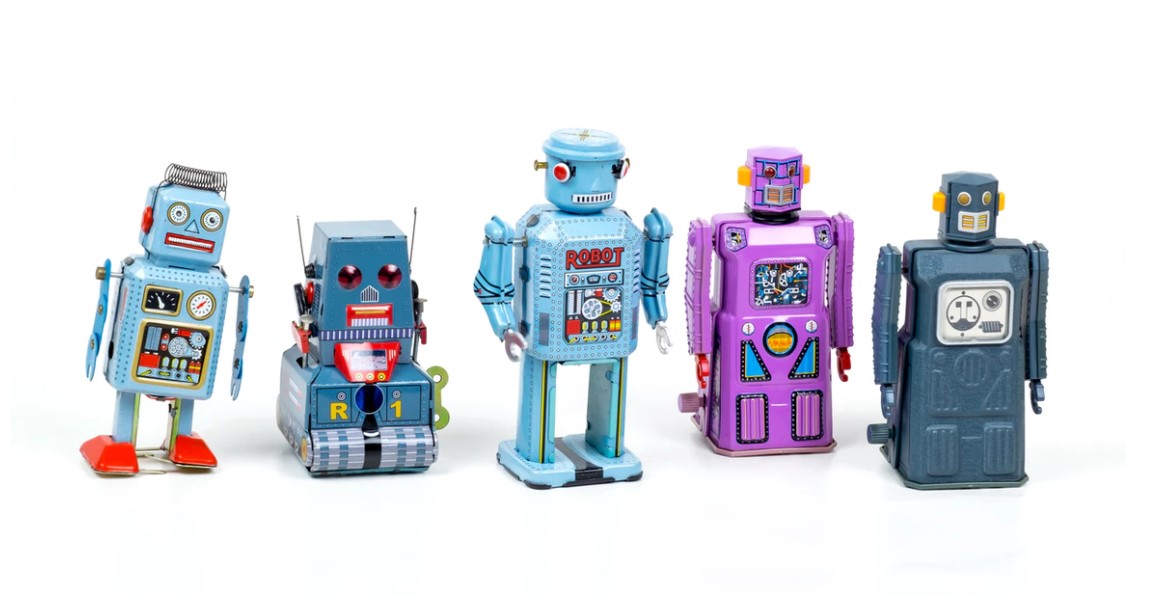 How many martech tools are out there?
According to Statista, there are around 9,932 martech companies in 2022. This is a massive increase compared to 2011's figure of 150. In 2021 alone, more than 175 martech firms raised capital.
What is a martech stack?
A martech stack is a group of marketing apps that a team uses regularly. Given the breadth of available martech apps, each with its own advantages, it's normal to see marketers using different martech stacks to tackle various problems.
Marketers tend to mix and match different marketing apps based on their own preferences. A price-sensitive marketer may prefer to use Google's free Keyword Planner tool rather than subscribing to Semrush. Other things that marketers usually consider when choosing their marketing apps include UI/UX functions and compatibility.
Managing a marketing stack is a never-ending process. So it's normal to see marketers testing new tools here and there to improve results overall.
How do you make a martech stack?
For beginners looking to create their first marketing stack, start by defining two to three of your marketing needs. Are you looking to build a landing page? Do you want to track your customers' behavior? Or do you just need to create content regularly?
You'll then need to develop a list of criteria. To keep things simple, answer the following two questions: What does your budget look like? What are the must-have app functions?
Naturally, you'll need to do online research and try out several apps. Compare the experience for each and keep the ones you're happy and comfortable with.
Your ideal martech stack is one that you'll find intuitive to work with and it addresses your marketing needs. Be sure to make time to experiment with new tools here and there, even after you've been working with a specific stack for several months.
It's important because you may need to adjust your martech stack based on evolving circumstances. For example, in the years ahead, you may have a larger budget for apps and martech. This opens up new possibilities.
Save time and money when producing high-quality press releases and thought leadership articles with ContentGrow. Sign up to get your campaign started or book a quick call with our team to learn more.