Animated video SaaS Vyond bags US$50M from PeakSpan Capital
The firm claims that more than 80% of Fortune 500 companies have "voted with their checkbooks" that Vyond is the market leader in its space.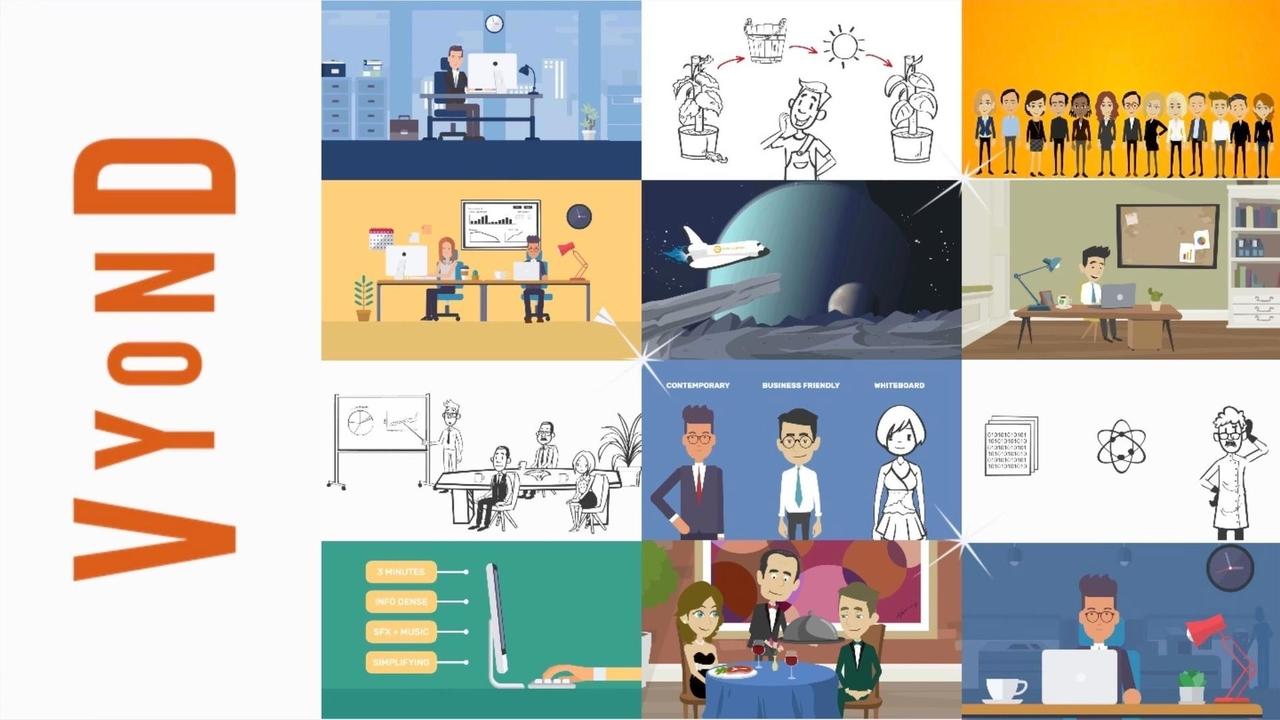 US-based animated video SaaS platform Vyond announced that it raised US$50 million in fresh capital. The stage of the round was not disclosed, but Vyond shared that the deal was led by PeakSpan Capital, a growth-stage investment firm that backs B2B SaaS companies across a variety of categories.
According to a statement, Vyond will use the money to pursue "customer success at scale." This will surely involve hiring more people to bolster the app's customer service and experience arms.
Founded in 2007, today Vyond brands itself as a leader when it comes to user-friendly tech for creating animated video content (be it for marketing or other forms), specifically tailored for the world's largest enterprises.
According to the firm, more than 80% of Fortune 500 companies have "voted with their checkbooks" that Vyond is the market leader in its space. Presumably, this means the majority of big brands have used and paid for the SaaS at some point in time.  
According to Vyond, the proliferation of video as a dominant comms medium for businesses over the last decade has been undeniable. Numerous vendors have come and gone, offering low-end, low-cost solutions that let users put out low-quality content for one-off, project-based use cases.
See: Martech startup funding news: 48+ investments and acquisitions in 2021
The company claims that increasing consumer and small business video demand has overshadowed the need to address fundamental requirements of large, sophisticated, blue-chip organizations. These include security, compliance, scalability, and collaboration, to name a few.
"Compliance mandates, security protocols, collaboration features, scalability requirements; if your platform doesn't satisfy them, you won't get past procurement," said Matt Melymuka, Co-Founder and Partner at PeakSpan Capital. "Vyond is the only vendor in the space that has developed the tools sophisticated organizations view as table stakes. It is rare to see a vendor who stands alone in a category with such strategic potential."
CEO Gary Lipkowitz said, "Vyond has delivered a consistent track record of high growth, coupled with sound fundamentals and we've been profitable since inception [...] Last year we generated more cash flow than we've ever raised."
Phil Dur, Co-Founder and Managing Partner at PeakSpan added, "Vyond's scale and profitability is unique in their market and is the result of years of focus, discipline and hard work [...]"
Vyond has offices in San Mateo, CA, Hong Kong, and Taiwan, with 125 full-timers. Approximately 20,000 customers across 150+ countries use Vyond's platform to create videos for both internal and external communications.
Featured image by Rued Caspar Riis.
Save time and money when producing high-quality content. ContentGrow helps marketing teams work with perfectly-matched freelance writers and journalists at preferred rates. Fill out the form below to get your own shortlist of talent or visit the site below to get started.