BCA Digital's Nariswari Yudianti offers tips for choosing a PR agency
BCA Digital organizes a pitching process when hiring a PR agency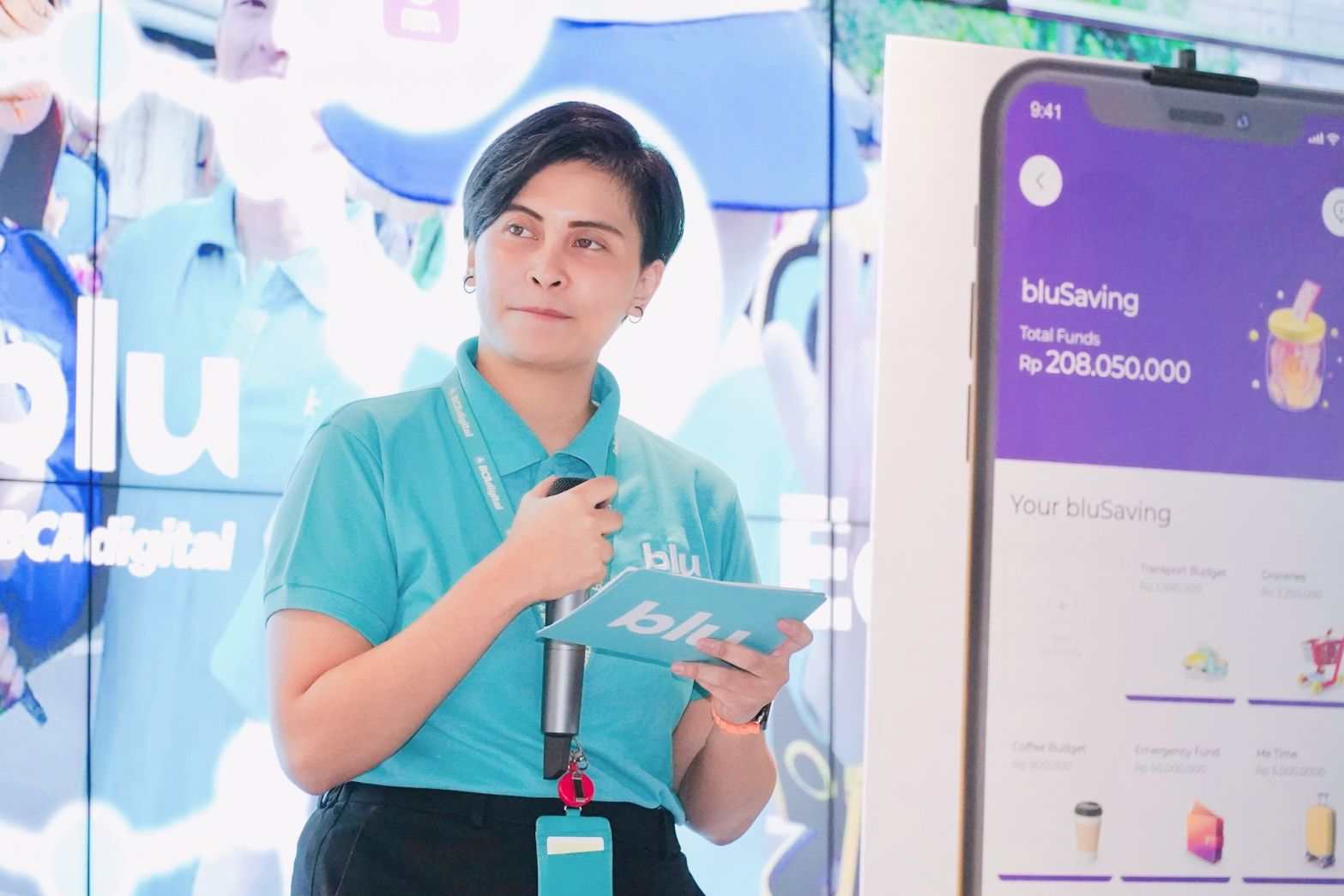 Deciding to hire a PR agency marks the beginning of a strategic journey in corporate communication. In today's competitive market, the choice of the right agency can make the difference between a campaign's success and its downfall. Nariswari Yudianti, a seasoned practitioner in the corporate communication field, offers her insights on how to choose the right PR agency.
Holding degrees in Communication and International Business Management, Nariswari spearheads the Corporate Communications department at BCA Digital, a top digital bank in Indonesia. She played a pivotal role in launching and growing their mobile service, blu by BCA Digital, from its inception to 1.1 million users by January 2023.
Launching blu was no walk in the park. "While our parent company BCA has a strong reputation, blu by BCA Digital was our bid to connect with younger audiences," she says.
Nariswari's expertise in selecting the right PR agency primarily stems from her tenure at BCA Digital. While her roles at Nodeflux, an AI-focused tech startup, and Rajawali Corpora, an investment holding firm, enriched her corporate communications experience, it was at BCA Digital where she honed her skills in agency selection. She carries this knowledge forward in her ongoing high-stakes projects.
BCA Digital's approach to PR agency selection
BCA Digital, like its parent entity, thrives on a lean team, preferring a hands-on approach to strategy while leaving execution to agencies. "Our marketing communications division has 13 employees across four different departments, each working with its own sets of agencies," Nariswari shares.
Given Indonesia's stringent regulations for fintechs like BCA Digital, an RFP (Request for Proposals) is mandatory when sourcing PR agencies. Nariswari breaks down BCA Digital's three-step pitching process policy:
Initial Selection: BCA Digital begins by shortlisting 5-7 agencies based on referrals and online research. These selected agencies are then provided with a comprehensive project brief that also includes the names of their competition. Nariswari believes that not revealing budgets upfront can motivate agencies to think more creatively and push boundaries in their proposals.
Pitch Presentation: Nariswari believes that an agency's presentation style can be very revealing. "It provides insight into their work ethic and synergy with our team," she notes. However, she's irked when agencies misrepresent the brand's name, quipping, "If they mess up the name, can they really get the message right?" This phase also tests agencies' responsiveness and adaptability.
Final Negotiation: BCA Digital selects two top agencies considering strategy alignment, feasibility, KPIs, and budget constraints. As the negotiation progresses, they delve deeper into the KPIs and budget specifics. Furthermore, to ensure a harmonious collaboration, the BCA team scrutinizes the social profiles of agency members. Nariswari comments, "Given the intensive nature of our collaboration, it's vital to collaborate with individuals who maintain a positive demeanor, even in high-pressure situations."
Retainer vs on-demand services
Nariswari is more inclined toward retainer packages over on-demand services. The reason behind this preference is the sense of commitment it cultivates. "When an agency is on retainer, they're more likely to dedicate their time to finding the best solutions, especially during times of change or unexpected challenges," Nariswari notes. "This is quite different from on-demand services, which often come with a short-term focus and lack a sense of agency ownership."
During this process, Nariswari advises PR professionals to finalize all costs upfront, including those that might arise from changes in plans or the requirement for additional services, and to codify these details in the legal Service Level Agreement (SLA).
Maximizing agency collaboration
Once the selection process ends, Nariswari emphasizes the importance of consistent communication. "View your agency as an extension of your team," she suggests. Appointing a liaison from the internal team will help ensure smooth communication and quick problem-solving.
Discussing benchmarks for success, Nariswari explains how BCA Digital sets KPIs for their agencies. "Our KPIs fall into two categories: qualitative and quantitative," she says. Quantitative KPIs are straightforward, looking at the volume of media coverage, PR value, and media sentiment. "On the qualitative side," she adds, "we assess journalists' satisfaction with our events and their understanding of our product."
At the end of the conversation, she concludes that choosing a PR agency need not be a gamble when you have a well-defined set of criteria. A systematic approach offers a practical framework for making informed decisions in this crucial aspect of corporate communications. Yet, her advice doesn't stop there. She also emphasizes the importance of internal commitment within your company, ensuring that the collaboration with the agency is not only effective but also enjoyable.
"A good working relationship is a two-way street," she notes. "The agency shows its commitment to your company, and in turn, your internal team should also be dedicated to building a positive and dynamic working environment." This mutual commitment doesn't just enhance the working relationship with your agency; it creates a ripple effect of positivity.
So, as you consider your options for a PR agency, remember that the right choice involves more than just professional qualifications. It's also about creating a mutually beneficial relationship that contributes to the greater good for both parties involved.
Content Collision provides performance-based digital PR services and B2B content marketing services for tech startups in APAC and beyond. Book a quick call with our team to learn more.