Cherubic Ventures launches biweekly newsletter; targets Asia's tech & startup scene
Eyes on Asia targets founders or professionals interested in learning more about the Asian tech and startup scenes.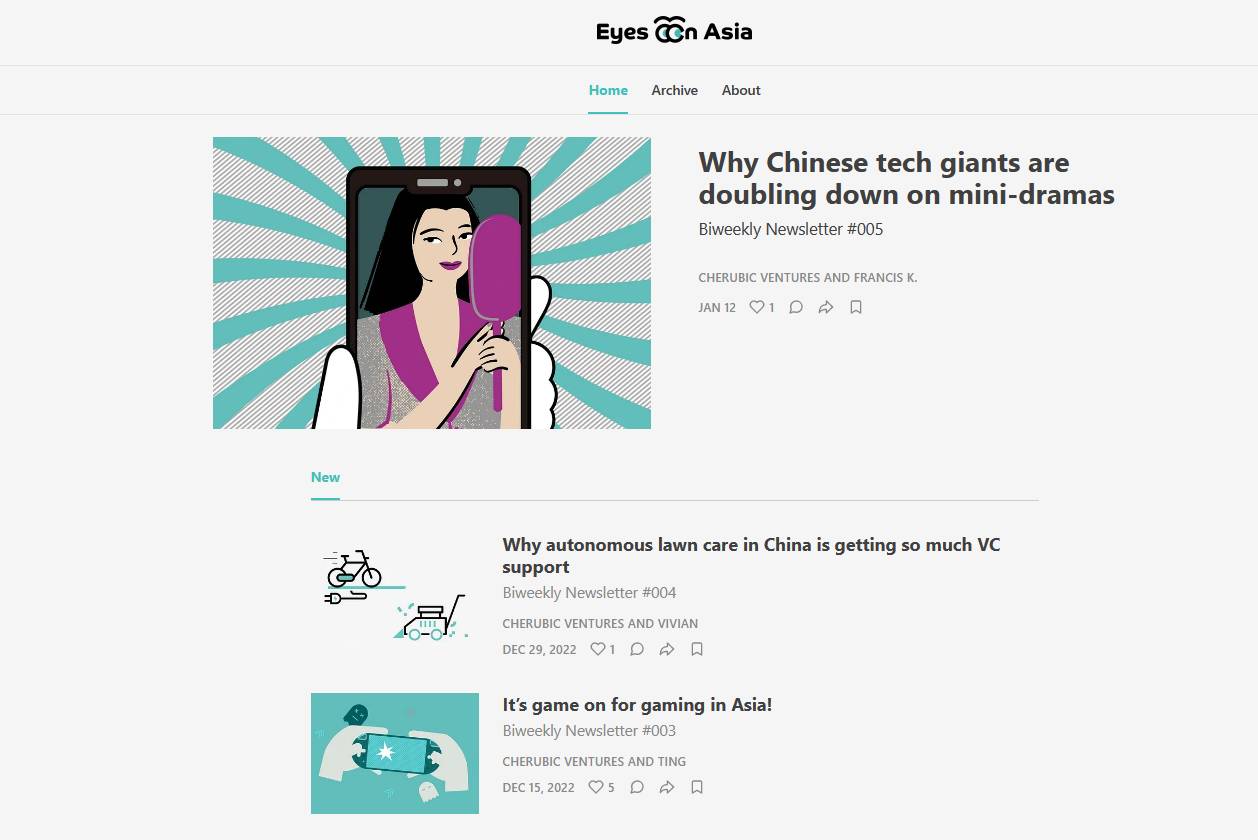 Cherubic Ventures, a venture capital institution with a unique cross-region position, launched its biweekly newsletter, "Eyes on Asia" last month.
According to Francis Kuo, Brand Communications Director at Cherubic Ventures, Eyes on Asia is an "easy-to-digest & carefully curated biweekly newsletter" that allows readers to speedily keep up to date on the goings-on in the region.
Each edition of the newsletter includes three main sections:
Trending or Featured Story
Numbers to Watch
Asia Snapshot
According to Kuo, the Trending section highlights a trend currently happening in Asia, whereas the Featured Story section will have an interesting story about Asia startups.
The Numbers to Watch section includes some interesting figures about the Asia market. Additionally, the Asia Snapshot section features five to eight news pieces that the Cherubic Ventures team feels are important to share with their readers.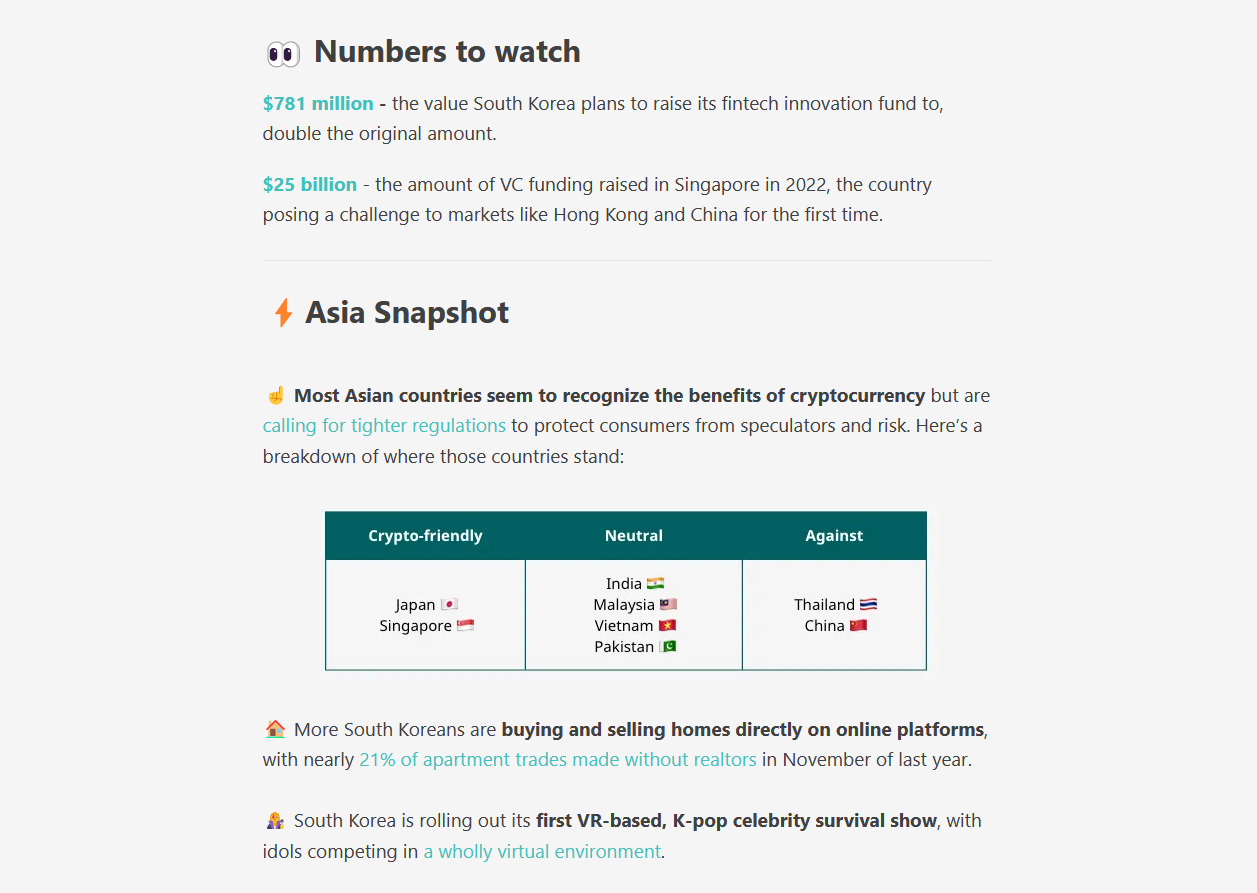 Where East meets West
One of the strengths of Eyes on Asia is that it leverages the unique cross-region position of Cherubic Ventures to share tech and startup trends in the East that might have an impact on the West.
The newsletter compares trends and connects the dots on both sides while compiling the content, which makes it different from other tech newsletters.
With Eyes on Asia, readers will be able to quickly scan through 10-15 selected news pieces without having to open tons of tabs on their browsers, which would undoubtedly save a lot of time.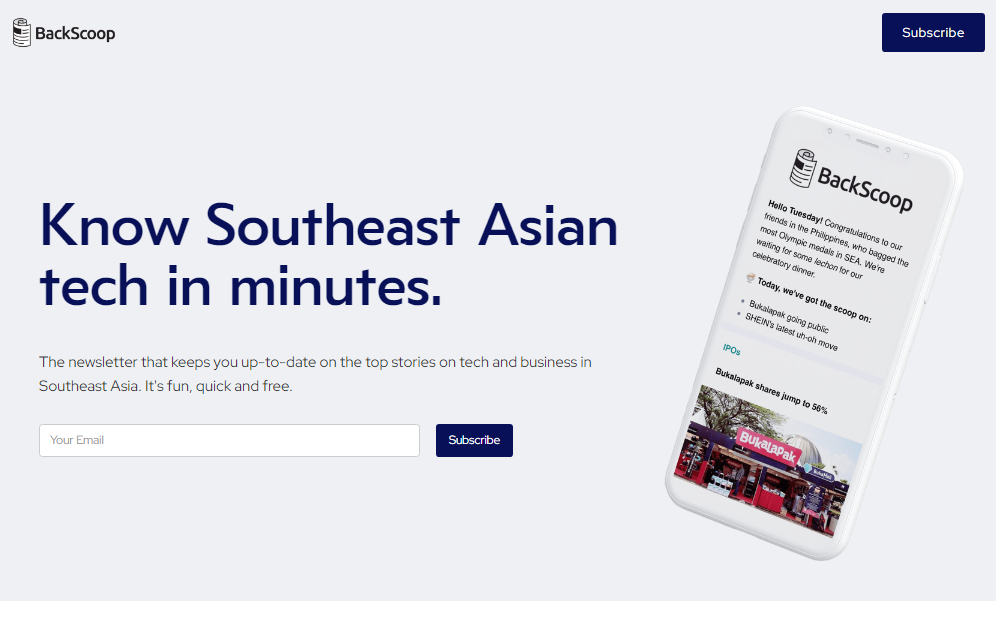 Newsletters: Essential part of the VC marketing toolbox
The newsletter aims to generate awareness and thought leadership, and the company also runs a blog which has helped them attain columns on several pioneering tech media in Taiwan, Japan, South Korea, and Hong Kong.
Kuo explains: "By marketing, there's always something to sell. For most companies, this would be a specific product or service. For VCs, it's a mix of vision, faith, value, and credibility. In my view, high-quality content is the best way to present a VC's brand."
She also states that nearly all top-tier VCs he's spoken to value the importance of content marketing and running a blog or newsletter with thousands or millions of readers.
Some of the world's most renowned investors are even capable of expanding their influential power beyond the tech and startup industry by writing books, filming YouTube videos, or hosting podcasts.
It's clear that content marketing will be one of the most crucial parts of the VC's marketing toolbox in the years to come.