6 things to know about ContentCal's US$6.2M funding round
With fresh capital, ContentCal aims to triple its revenue in 2022.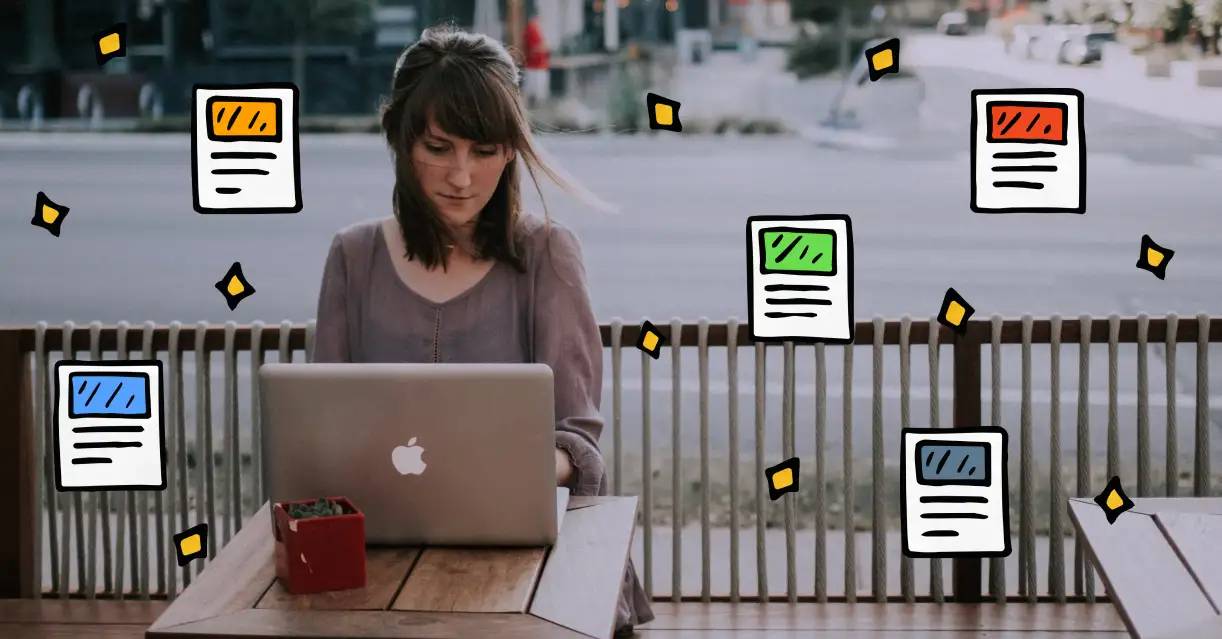 Earlier this week, UK-based content marketing collaboration tool ContentCal scored US$6.2 million in series A funding from Fuel Ventures and Guinness Asset Management. With it, ContentCal has collected a cool US$12.7 million in total from five investors.
ContentCal aims to triple its revenue in the next 12 months with several initiatives, one of which is developing a new content intelligence platform called ContentCal IQ. The system will use AI to help marketers with additional content marketing analytics functions like channel performance analysis, quality score, competitor benchmarking, and campaign attribution.
The startup also plans to double its workforce by hiring 40 new workers and expanding its presence to the US.
What is ContentCal?
Established in 2014, ContentCal is a marketing tool to plan, create, collaborate, publish, and analyze content. Content marketers can use the app to make various content types for social media, blogs, and emails.
To begin, marketers can store content ideas using the app's snippets, web clipper, or pinboard features. From there, users may categorize content ideas with tags or labels during curation for better visualization. Next, users can schedule and publish content to various channels simultaneously.
Teams can collaborate through the app's Content Hub area, where members can either comment on or discuss the upcoming content. Not limited to internal connections, marketers can also stay in touch 24/7 with their audience, as the tool centralizes messages, mentions, and comments from active channels into one dashboard.
What is ContentCal's traction?
ContentCal claims to have more than 2,000 customers, growing by 400% quarterly from 2020 to 2021. In addition, it has secured notable clients such as BMW and NHS.
ContentCal also has integrations with 1,500 other business apps like Asana, Airtable, and Google Spreadsheets.
How much does ContentCal cost?
ContentCal's pricing starts from US$59 per month for two team members. The company also offers a cheaper version for individuals at US$17 per month, but it comes with an annual payment requirement.
Meanwhile, pricing for bigger enterprises with more users and social profile integrations is customized upon request.
Who owns ContentCal?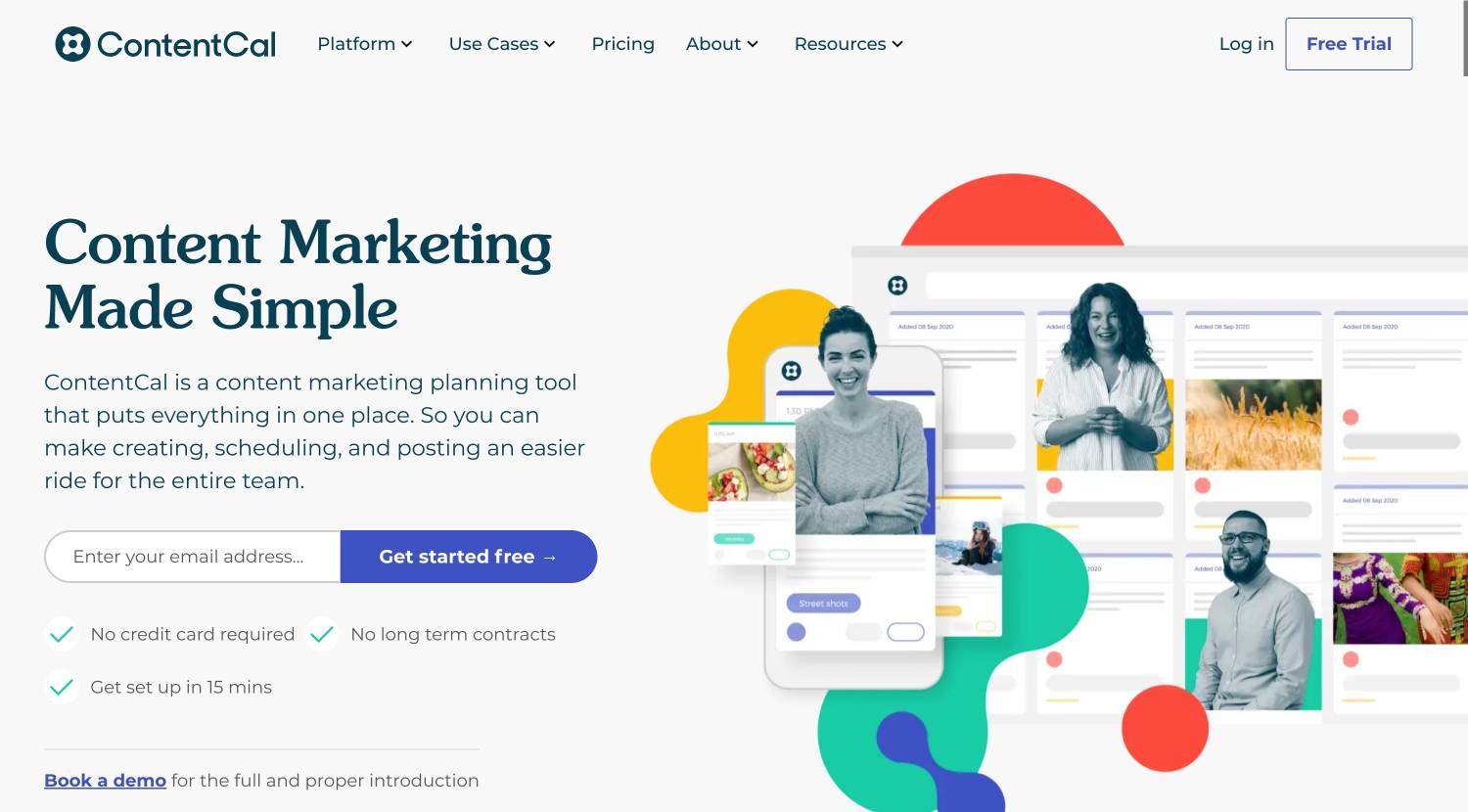 The man behind ContentCal, Alex Packham, has five years of work experience in digital marketing. He was the founder and CEO of ASTP UK, a social media and digital agency that later merged into ContentCal in 2017. The merger happened after Packham decided to focus more on the B2B SaaS business model.
ContentCal's notable investors are Fuel Ventures and angels James Murray and Colin Smith.
See: How to hire editors: a complete guide of best practices
Who are ContentCal's competitors?
ContentCal competes against similar content management and publication names such as HubSpot Marketing Hub and CoSchedule.
Established in 2006, HubSpot (NYSE: HUBS) recorded US$883 million in revenue in 2020. The company claims to have acquired more than 100,000 enterprise users from 120 countries, including WWF, Suzuki, Soundcloud, and Trello.
Meanwhile, CoSchedule, which started in 2013, pulled in Forbes, Yamaha, UNICEF, and P&G as its notable customers, with 30,000 users to date. The startup has received US$2.5 million in funding so far.
What are they saying about this deal?
"I'm delighted to secure follow-on funding from Fuel Ventures and new funding from Guinness Asset Management and to be working with them on the next phase of our journey," said Packham. "We have seen unprecedented demand for our content marketing collaboration platform over the last 12 months. This investment puts the business in an incredible place to expand our team, invest further in product innovation and deliver on our mission to become the leading content marketing suite for SMEs globally."
Mark Pearson, Founder of Fuel Ventures, commented, "ContentCal has gone from strength to strength since we first invested last year and we are excited to be backing the business again in their Series A. Content marketing continues to be a major driver of growth for companies across the world and ContentCal is in a strong position to become the major player in the market with this investment."
Shane Galleway, Head of Investment at Guinness Asset Management, added, "Guinness are delighted to be investors in ContentCal, and are excited to be supporting Alex and the team as they expand their footprint in the US and enhance data analytics with the development of ContentCal IQ."
Save time and money when producing high-quality content. ContentGrow helps marketing teams work with perfectly-matched freelance writers and journalists at preferred rates. Fill out the form below to get your own talent list or visit the site to get started.