How to hire editors: a complete guide of best practices
Marketers need to hire editors that can act as orchestrators of your company's marketing vision, content writers, and the reading experience.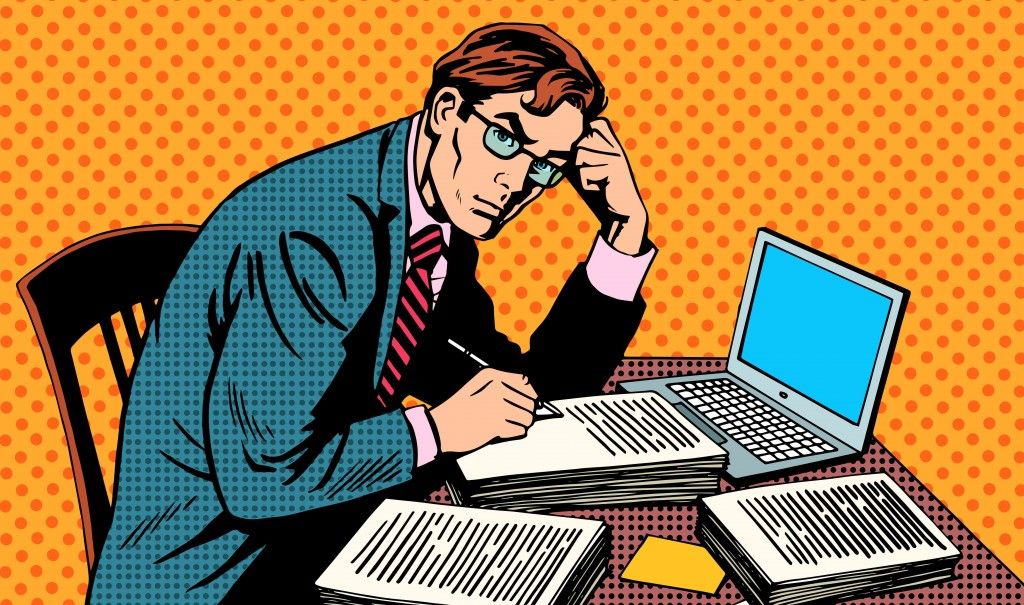 Every company aims to run an effective content marketing campaign that can turn leads into sales and audience members into buyers. When it comes to executing a content marketing strategy, many companies are focused on hiring content writers, be it in-house or freelance. However, marketers often seem to forget the importance of hiring editors.
Many marketers operate under the assumption that the direct supervisor can put on an "editor's hat" and be hands-on when it comes to polishing articles or copy from the freelance pool. This is one of the most common mistakes that companies make. In the name of efficiency, they decide to cut out a key editorial role. In doing so, they often create headaches for themselves while indirectly wasting valuable time and resources.
You'd be surprised to know that only 7% of marketing experts believe that their company's content is exceptional. Almost half (43%) said it sits in neither good nor bad quality (so perhaps they look at the content simply say, "meh"). Further, it seems like many companies place a higher emphasis on producing a high volume of content, instead of producing content that people actually want to engage with.
Aside from budget limitations, 43% of marketers said they find it difficult to know whether the content is influencing or even engaging the target audience. Another big challenge for 38% of marketers is that they don't know how to take ideas and translate thoughts, concepts, or notes into well-crafted final content. They might think they have a great idea, but they struggle to put it into an effective and everlasting content marketing campaign.
This gives a clue about the missing puzzle piece. Marketers need to hire editors that function as proper orchestrators between your company's marketing vision, freelance content writers, and the audience's experience. Their job is not merely correcting typos. More importantly, they are tasked with ensuring that the content offers the readers real value in return for their time and attention.
So while many companies rely solely on freelance writers, great companies step up their content marketing by creating a layer of editors. In this article, we want to give you a complete guide that can help you hire editors and scale up your content marketing game.
Types of editors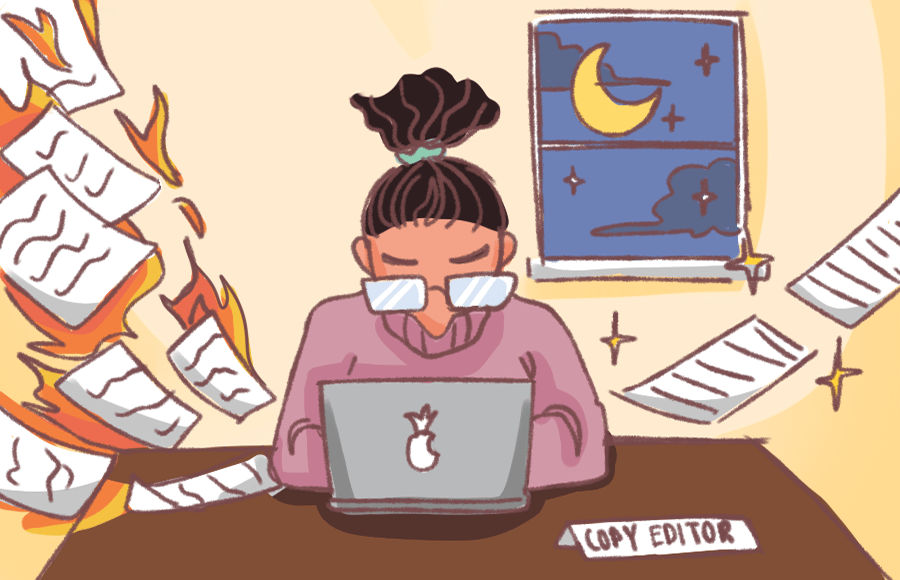 Before hiring editors, you need to understand the different types of content editing. The common term 'editor' often refers to copy editor. Here, we've laid out the main stages of editing, just so you can figure out what kind of editors your company urgently needs to hire:
Substantive edits. Think of a substantive editor as the bridge between your company and the content writers. Your marketing team puts together key messages that it wants to convey, and substantive editors are the ones who are constantly making sure these messages make it into the content. If you feel like your content is only so-so, and is not providing enough impact, consider hiring this type of editor.

Substantive editors delve into the big picture, such as plotting, narrative, and the article's tone. They can subtly inject your messaging without taking an overly hard-selling tone. This is important, especially as 74% of readers said they trust "content from businesses that aims to educate readers about a particular topic."
However, once a brand inserts a hard product pitch, readers' trust decreases by nearly 30%, based on a survey by Kentico Software. That's why you need an expert editor who knows how to subtly sell your product or service in a soft, yet compelling way.
Copy edits. A copy editor is the most common type out there. They are the ones who review and revise an article for grammar, word usage, style, syntax, punctuation, formatting, and technical errors. Copy editors make sure that your writing is up to standard and consistent with your brand image.

With 84% of companies outsourcing content creation, it is crucial to have your own copy editor as the 'gatekeeper' of all write-ups, before they get published. You don't want to seem unprofessional by having inconsistent tones or, worse, a string of embarrassing typos.
Proofreading. Once you get the material 95% ready, proofreaders usually come in to give the story a final review before publishing. Proofreading is a final check to make sure the content is good to go. This type of editor usually looks for uncaught typos, gives minor edits to make your article flow better, and fixes layout issues depending on the publishing medium.
Now that you know the different stages of editing, you can start thinking about what kind of editors to hire. The best editors usually can do all of these things. But it's particularly important to clarify the level of editing that you need. For example, if you're only looking for cosmetic sweeps, make sure you let the editor know in advance so as to manage their expectations and keep them from taking too many liberties.
Why your company needs to hire editors
At the beginning of this post, we mentioned how valuable an editor is to your content marketing game overall. Here are several additional points on the benefits of hiring editors:
Create the right content marketing strategy. Editors and marketers need to team up to create the best content marketing strategy for the company. Many editors will know how to tweak your promotional marketing voice into compelling editorial. They may also have good ideas about how to distribute the content.
Produce enjoyable content. Reading an article with ten passive sentences might be grammatically correct, but it's not enjoyable. The same goes for reading an article with too much self-promotion. By hiring editors, they can present your content and key messages subtly, so as to effectively reach the target audience. At the end of the day, they will also use the insights and analytics as resources to determine the next strategy.
Become the coordinator of your writers. If you hire editors, they can function as the gatekeepers between you and your writers, both in-house and freelance. Great editors know how to coordinate and shape relations with individual writers to deliver high-quality content in a timely manner. By having a single editor as the chief for several writers, you will save a boatload of time on coordination and communication efforts.
Develop your company's style guide. Having an editor means that you can start developing a style guide to ensure you always deliver consistent work, even if there's a change of writer. A firm's style guide can include a lot of things, ranging from your main content objectives and target demographic to specific terminologies, tone of voice, and grammar protocols that must be implemented across the board.
See: 5 recommended writer marketplace sites for global content teams
Things to know before you hire editors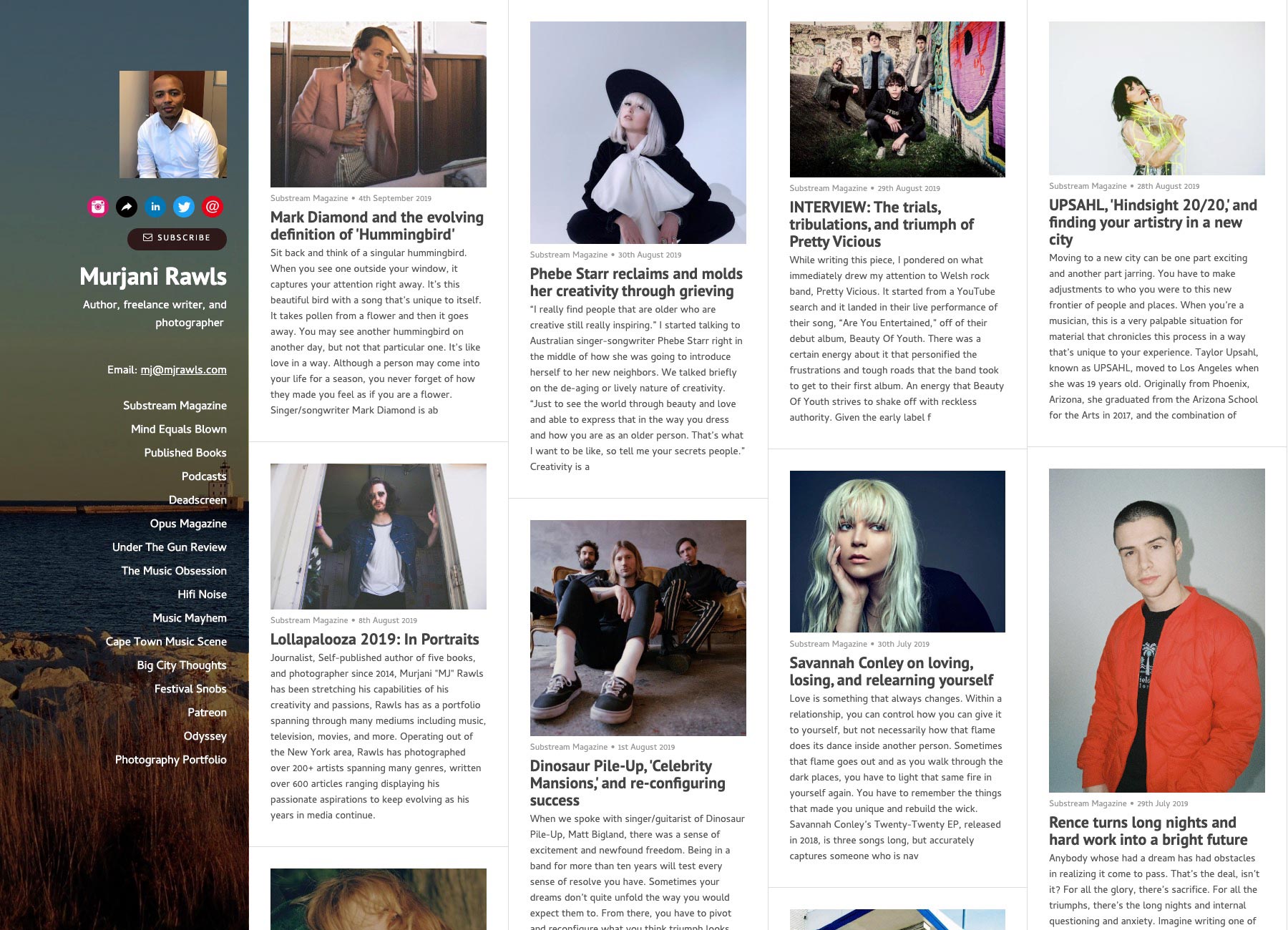 Knowing how valuable an editor is, you need to invest some time and effort into acquiring the right talent. Whether hiring in-house or freelance editors, there are several things that you need to ask to ensure that an editor is compatible with your brand's objectives.
What to look for when hiring good editors
Pre-existing know-how. Relative to hiring writers, it's common to adhere to a higher standard when hiring editors. When it comes to substantive editing, your candidate should ideally come with past experience in your particular niche or line of work.
Good eye for sourcing angles. Great editors always keep a finger on the pulse of their industry. This is how they know what's trending and how they source creative angles on a particular topic. They also know how to 'recycle' old company resources into fresh articles by experimenting with various angles.
SEO competency. One of the most popular objectives with content marketing is Search Engine Ranking Position (SERP). To achieve great results on this front, you need to hire editors who have knowledge and understanding of SEO best practices. This will pay off in spades when it comes time to plan keywords or optimize your content management system.
Excellent communication and SOP. Once you hire an editor — assuming that you're a marketer — you will spend most of your time communicating with them instead of with the writers. Great editors know how to communicate well, delegate tasks, and have a workflow system in place to ensure professional and timely delivery.
Be sure to do a deep dive into your editor's portfolio and work experience. If you want to go the extra mile, you can also ask for testimonials and references from their previous clients. It will give you a better picture of whether the candidate is appropriate for your project or not.
As a last resort, you can also ask for a sample edit by assigning short articles on spec. If you have no experience in the professional writing and editing industry, it might be harder to judge whether that person does a good job or not. After all, these kinds of assessments are subjective. But see for yourself whether the editor manages to improve the sample story's overall flow. Have a reader —  ideally resembling your target audience — compare between the before and after versions of the story. Ask which one they prefer.
How much should editors be paid?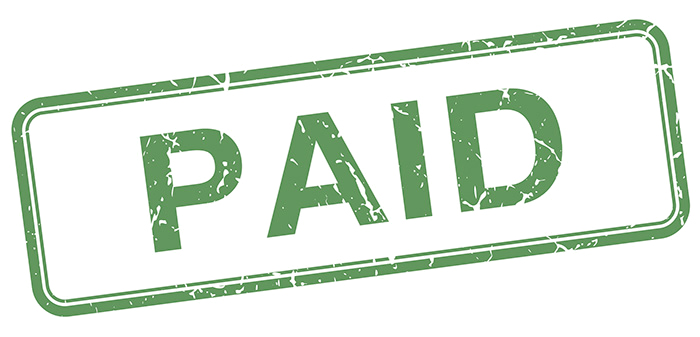 If you're looking to hire in-house editors, the average base pay in the United States is US$52,000 per year. This figure varies in different markets and is generally cheaper in Asian countries. For example, the average annual salary for an editor is US$43,000 in China, US$39,000 in Hong Kong, and US$5,200 in India.
If you have a limited budget and only need editors on certain occasions, consider working with freelance editors. This is a more flexible and affordable option because you can save on fixed overheads such as insurance and employee benefits
The fee for freelance editors is slightly more complicated to calculate, as there is no universal standard. For a baseline, you can check out the website of the Editorial Freelancers Association, which has laid out several projects and a range of fees in the US market.
For other markets with less uniformed fee standards, it is best to ask freelance editors to quote you a price and then see if you are comfortable with it. A good rule of thumb is that an editor's fee per story should not exceed the writer's fee (if you're working with freelance writers).
Generally, the more deliverables you agree on, the more of a discount the freelance editor should be willing to give. They usually prefer to have a consistent inflow of gigs, thus they are more willing to flex the rate to accommodate you as their client.
Best websites to help you hire freelance editors
Unlike content writers, freelance editors rarely promote themselves. A professional freelance editor may be working on contract at various news outlets, acting as a ghostwriter or editor for books, or maintaining a separate job outside of the editing field. To help you hire the best freelance editors, we've rounded up the top five websites worth checking out.

ContentGrow is a managed marketplace and workflow app for content teams of all shapes and sizes. The team's hands-on assistance, care, and transparent talent vetting are really what helps set this player apart from the rest. You can sign up by filling out a quick form about the freelance talent you're seeking and ContentGrow will get in touch before sending you a curated list of hand-picked candidates, free of charge.
Unlike other freelance platforms, ContentGrow maintains an exclusive, invite-only roster of talent. This helps to provide the best service quality for clients. Once you settle on the right freelance editors, you can then work with them directly via ContentGrow's virtual workplace. The platform takes a small commission per assignment.
See: ContentGrow review - a specialist's marketplace for journalism and PR

The Editorial Freelancers Association (EFA) can put you in touch with over 2,600 editorial professionals, including freelance editors. You can start by browsing through its member directory and filtering based on the right combination of experience, knowledge, and skills for your project. If you find the right fit, you can also contact the candidate directly to negotiate fees. Members of EFA pay an annual contribution, so it is a further assurance that talent on this site is serious and professional.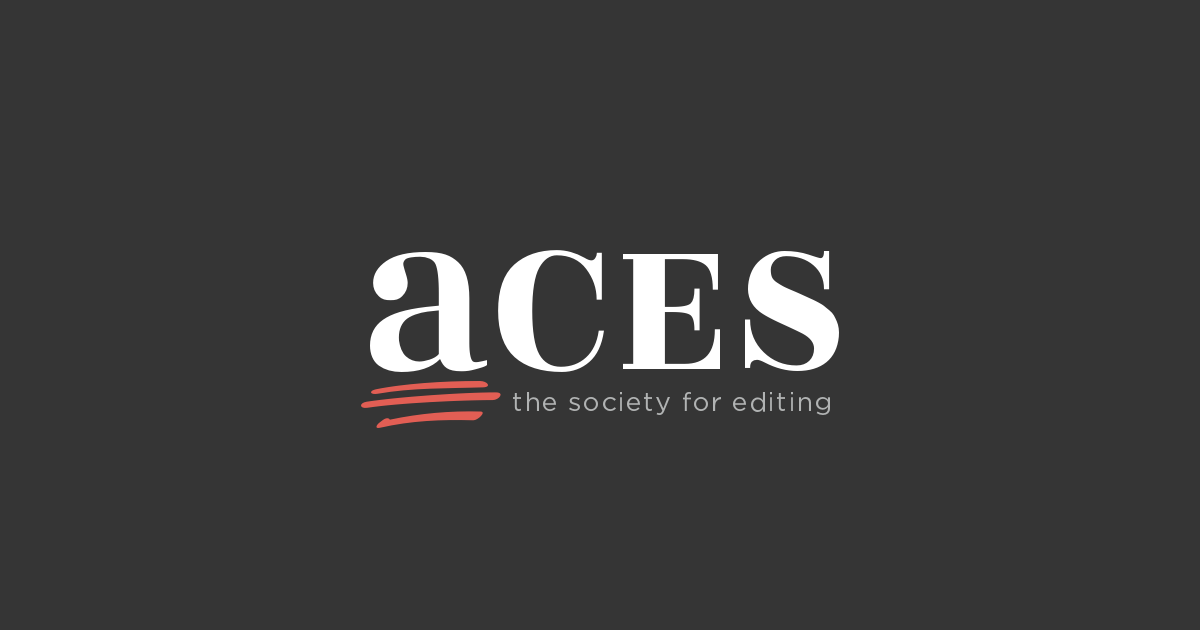 Similar to the EFA, ACES is a US-based association for editing professionals, with over 3,000 members as of 2019. There's a section called "Editors for Hire" on the website, but you might need to do more work when it comes to picking the right talent. The website only allows filtering based on the type of editing that you need. You still need to check the person's skills and background and contact the candidates one by one to negotiate fees.

Proofreading Pros is like Grammarly but powered by real human intelligence rather than artificial intelligence. As the name implies, the platform only provides proofreading services.
This service works like a program extension, whereby you write in Google Docs, sign up to Proofreading Pros, and a freelance editor will check your content by turning on the track changes feature and suggesting edits.
They have native English linguists across all major time zones, making them accessible 24/7. Proofreading Pros applies pricing that ranges from US$40 for a 1,000-word article to US$150 for a 5,000-word corporate article. Expect a turnaround time of one hour for a 500-word piece. Results may vary.

Upwork enables you to find various types of freelancers, including freelance editors, anywhere in the world. Like other freelancer platforms, you can post a vacancy or browse directly via the site's database.
Upwork is one of the biggest freelance platforms in the world. But due to its massive number of users and lack of vetting protocols, people with no professional experience can still bid on your projects. That's why you need to be more careful and really test the candidate's capability before closing a deal on Upwork.
Save time and money when producing high-quality branded content. ContentGrow helps marketing teams work with perfectly-matched freelance writers and journalists at preferred rates. Fill out the form below to get your own shortlist of talent or visit the site to get started.