5 simple email marketing ideas to consider for your campaigns
Email is an effective way to connect with customers and leads. Increase user engagements by trying out the following email marketing ideas.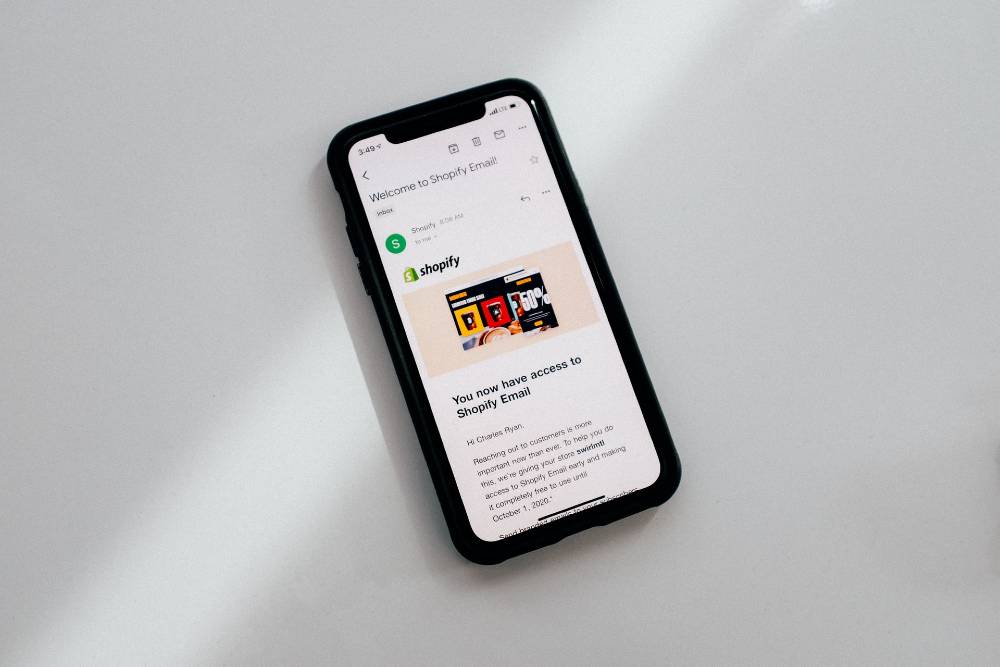 When used correctly, email can be one of the most powerful marketing tools. According to a 2019 report by Campaign Monitor, small business owners ranked email marketing as one of their most effective mediums for building brand awareness. Further, 59% of customers say that email marketing has led them to make a purchase.
One of the most popular and effective tactics used by email marketers is message personalization. Sending relevant emails in accordance to a customer's behavior and sales funnel journey can increase the likelihood of them buying your products over time.
Here, we'll explore a few email marketing ideas to help improve your campaign results.
Quick tips for successful email marketing
Although your audience has subscribed to your email campaigns, it doesn't mean that you can go overboard and bombard them with a promotional message every other day. Doing so will have a negative effect, as some recipients may unsubscribe or flag your emails as spam.
With this in mind, here are some useful tips and information to keep your emails crisp and captivating:
Provide an easily visible option for unsubscribing. When people find it hard to unsubscribe from an email, they may block or even mark the email as spam. This will make it harder for your other emails to arrive in the user's inbox.
16% of emails never make it to the inbox. You can use email marketing software to pass through spam filters and make it to the recipient's inbox.
The huge advantage of email marketing is that businesses can address their prospects individually, using their first names. Emails with the recipient's name in the subject line get 26% more open rates than ones without.
Businesses can make use of the split testing features provided by email marketing software. Using A/B testing, one can check the type of subject lines the audience responds to most positively.
Make sure that your emails are optimized for all types of mobile devices. Enable direct links to social media platforms so that your mail content is easily shareable.
Track user behavior and customize email content based on the user's journey stage.
See: 29 smart B2B content marketing examples and success stories
Simple email marketing ideas
On top of the usual best practices, tweaking your emails here and there with a unique approach can help increase overall user engagement. Here are some email marketing ideas that you may want to consider.
1. Experiment with CTAs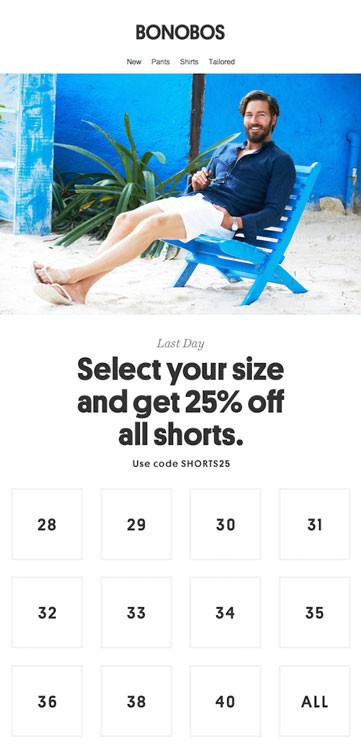 Men's fashion e-store Bonobos cleverly prompted customers to take action inside a promotional email. Rather than just giving away discounts and using a single call-to-action (CTA) like "visit the website," Bonobos also asked customers to answer a simple question about their shorts size.
The act of answering a simple question may be more engaging than accepting the usual invite to visit a brand's website. After selecting their size, customers immediately opened the correct product page, making the entire experience feel more personalized.
2. Send precautionary updates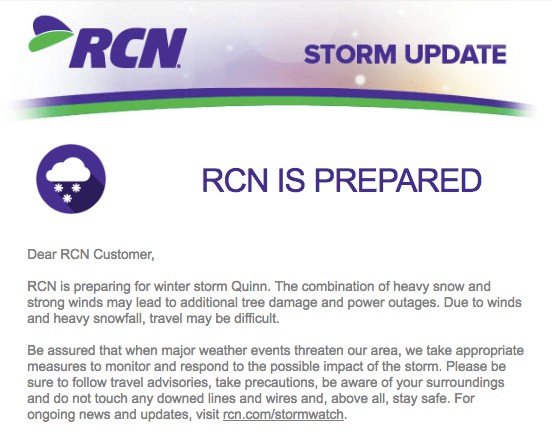 There are times when some things are simply out of the company's hands. In the case of US-based cable and internet service provider RCN, a heavy winter storm can significantly affect its internet speed.
The firm sent a cautionary email to all customers about the incoming weather changes. RCN also assured them that it was taking preventive measures to avoid possible damages. Toward the end, the brand also advised customers to take proper care and stay safe.
This simple act routinely helps the company reduce its number of customer complaints when the worst case scenario hits. Wishing the customers well is also a nice touch, to imply that RCN truly cares about their wellbeing.
3. Highlight key moments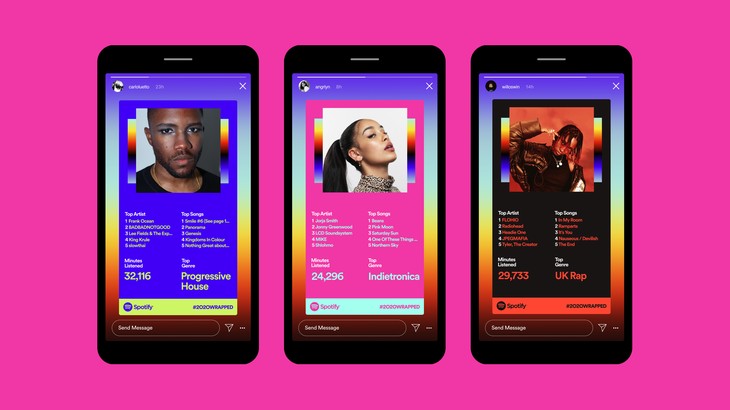 Anniversaries and holidays are a good excuse to celebrate with your customers. While marketers may commonly send out special discounts, you can also use the occasion to strengthen your relationship with the customers by highlighting unique moments together.
Music app Spotify does this very well, as it regularly sends out an email about the user's music listening behavior at the end of the year (called Spotify Wrapped). The interactive report is fun to see, and users often share their recap on social media afterward.
The key to this strategy is putting less emphasis on numbers, and more on a unique customer experience they've had with your company.
4. Leverage brand ambassadors

It doesn't always have to be transactional when companies and brand ambassadors collaborate. Sometimes, they can celebrate each other's successes.
After runner Desiree Linden won the 2018 Boston Marathon, her apparel and shoe sponsor Brooks Sports sent out an email campaign about the achievement. This helped increase awareness about Linden among customers while also associating the brand with her success.
While not many companies have an athlete as their brand ambassador, marketers can try leveraging their relationships with existing brand advocates to spice up email marketing campaigns.
5. Retargeting inactive users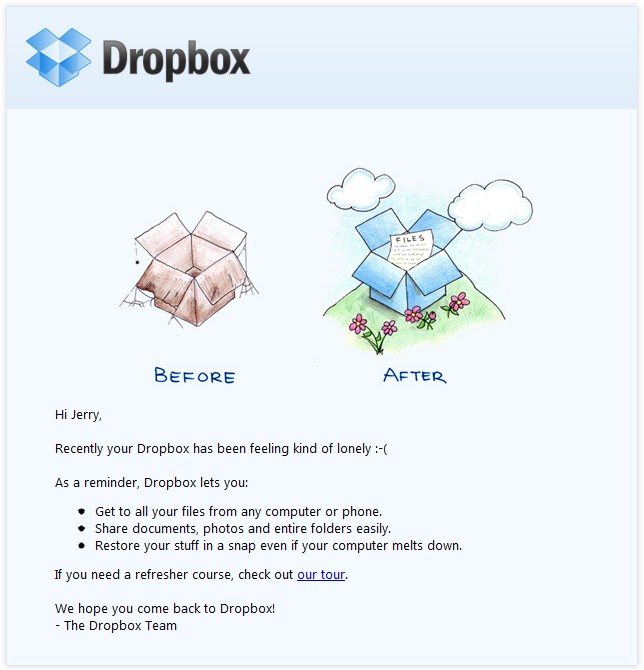 Engaging inactive subscribers and users is one of the biggest challenges in email marketing. It's a good idea to re-engage them with customized messages.
File hosting service Dropbox, for example, sends an email to users who haven't been active for quite a while. With creative illustrations, Dropbox aims to pleasantly remind their customers of its product benefits. Using a similar retargeting method, businesses may also offer limited-time discounts to persuade users to hop back in.
Take some time to try segmenting your inactive subscribers and users. Sending out customized emails may increase your odds of winning their attention back.
Save time and money when producing high-quality content. ContentGrow helps brands and publishers work with perfectly matched freelance writers and journalists at preferred rates. Fill out the form below to get your own shortlist of talent or visit the site to get started.