5 marketing insights from Google's Year in Search APAC 2020 Report
Google's Year in Search 2020 report shares unique insights that are based on billions of consumer queries throughout Asia Pacific.

Last week, Google launched its annual report titled "Year in Search 2020." This study zeroes in on the latest consumer trends and behavior between November 2019 and October 2020. This year's study in particular looks at how the pandemic affected consumer habits and needs across the board.
The study pulled data from billions of searches and compared it to the previous year. Google then compiled all the data points into actionable insights for marketers.
Here are five marketing recommendations based on the study in Asia Pacific (APAC).
1. Embrace inclusivity in marketing campaigns
According to Google, half of online consumers in APAC believe that inclusivity is important. At the same time, only 20% feel represented in the ads they see. This presents an opportunity for brands to take action.
The study notes that consumers are confronting societal stigmas (even those that are traditionally considered taboo) and are discreetly educating themselves about these issues.
See: Trends and data: 105+ NEW and powerful marketing statistics for 2021
For example, Indonesia recorded a 25% year-on-year (YoY) search increase about gender equality. The Philippines recorded a 35% YoY search increase related to body positivity (think searches like: "quotes against body shaming," etc).
Marketers in APAC should consider a wide spectrum of race, gender, sexuality, age, and socioeconomics when planning campaigns designed to tap sentiments related to diversity.
When it comes to sexual orientation, the report advises marketers to have a light touch.
As an example, Singapore's W Hotel recently reshared a post of a same sex couple staying at its venue. The brand's content came off as authentic because the post it shared was generated by the customer, and not by the brand. This simple reshare showed support for inclusivity and created a positive brand association for W (without appearing disingenuous or overly self-promotional).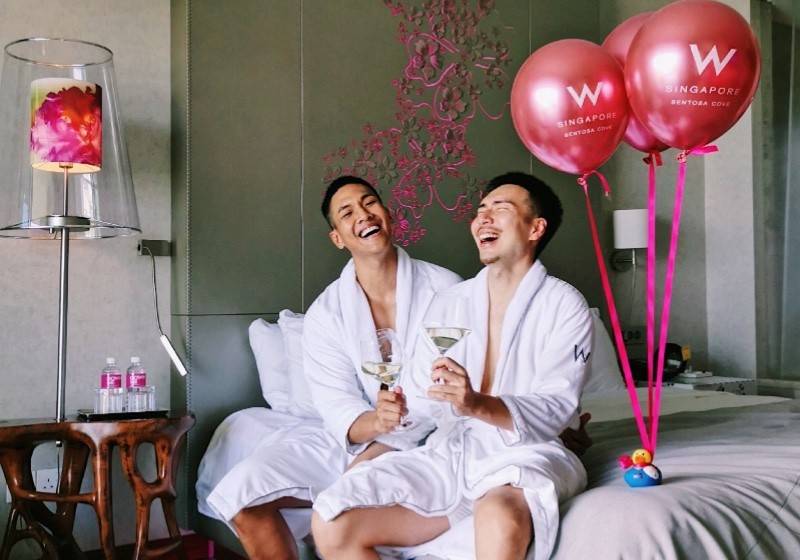 Another way to promote inclusivity is to factor in the state of health and wellness in APAC. The region has the highest number of people with disabilities at 650 million. Multiple nations in the region saw a 40% increase in mental health-related searches.
According to Google, Malaysia's Sunway Putra Mall successfully catered to the autism community by introducing special facilities like a calm room and a sensory wall. The mall also adjusted its operations by lowering the music volume and dimming the lights. On top of that, the shopping center also now hosts a weekly event to support the autism community.

2. Connect with consumers by baking sustainability into brand values
While environmental concerns aren't anything new, the report notes that 2020 was a turning point in public attitude toward protecting the planet. A staggering 86% of consumers said that the pandemic made them more conscious about the environment.
APAC maintains its lead as the region where most consumers expect brands to be environmentally friendly. They are more likely to be loyal to those brands, and the risks of not following the trend can be severe. Studies suggest that Asia has the strongest cancel culture, with consumers in Singapore (89%), Malaysia (91%), and China (92%) being very likely to no longer buy from a brand they disagree with. They will even actively discourage others from doing so as well.
Multinational bank DBS is an interesting example of sustainable brand values. The bank incorporates environmental initiatives into its day-to-day operations. The company built an on-site 'Food Forest,' where employees can produce and harvest their own lunches.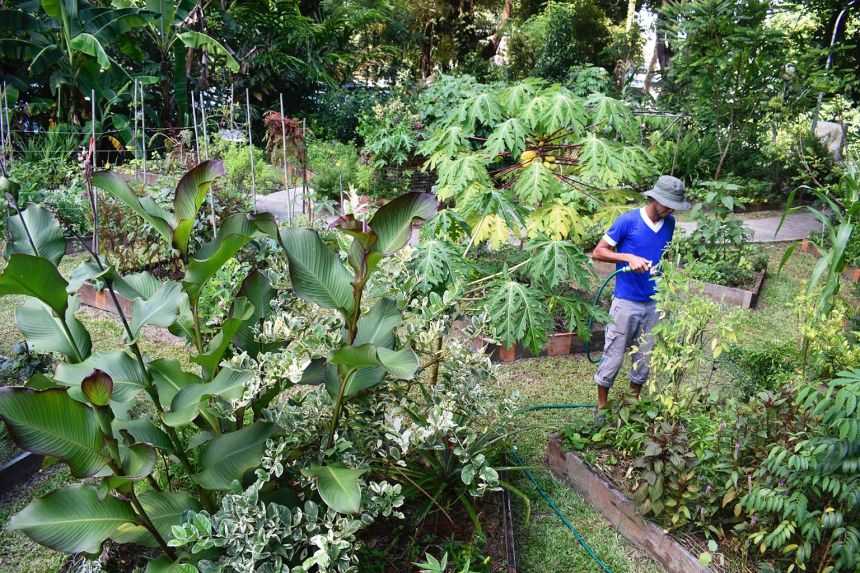 Beauty brand Shiseido is another good example. The firm uses a content hub (called S/PARK) to give its customers a behind-the-scenes look into its R&D and sustainability efforts. According to Google, exposing internal initiatives to customers may be more impactful than distributing a press release.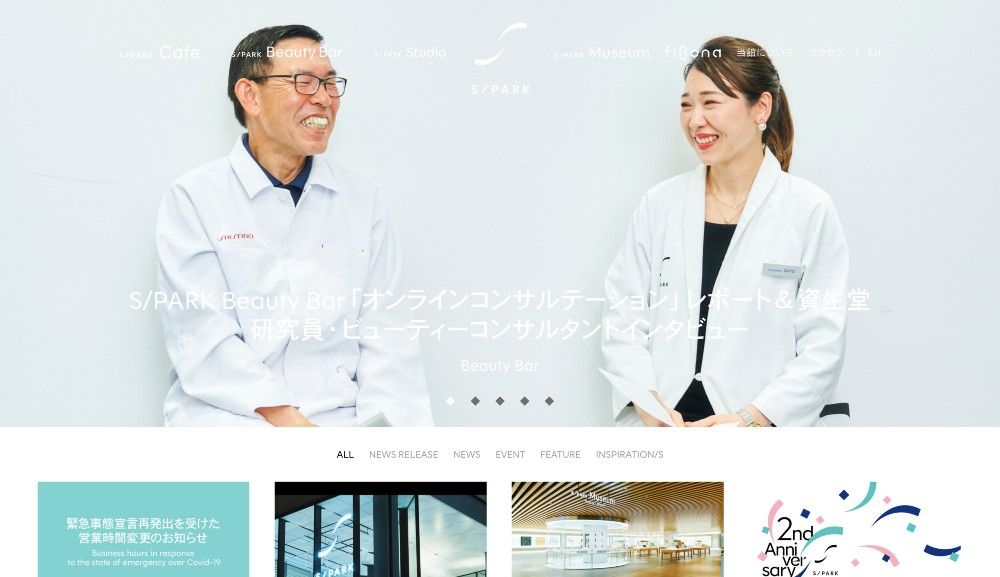 3. Don't underestimate the power of content localization
According to the report, people are seeking out brands that speak their native languages. For example, consumers in Indonesia (70% YoY growth) and India (90% YoY growth) are searching for ways to translate English content into their local languages. Google says that 35% of the top searches in 2020 were not even in the English language.
This finding resonates well with CSA's 2020 research. As many as 75% of global online consumers say that they prefer to buy products with information in their native language. More pointedly, 40% of shoppers say they will never buy products on a website in a foreign language.
"It's odd to think that 60% of the internet's content is in English, while native English speakers comprise only 5.4% of the global population." - Google's Year in Search 2020
This is also true for search ads. Even when consumers are on English language browsers, they still prefer to click on ads that use their local language. The clickthrough-rates for Chinese language ads are 17% higher in Hong Kong and Taiwan, and even higher for the local language in Indonesia at 34%.
4. Help people find alternative ways to have fun
Google says APAC is the only region that ranks "having a positive attitude" as a top priority. It is more valued than "spending time with family" and "being financially secure." During a pandemic, it also turns out that consumers in APAC prefered brands that stayed lighthearted and funny in their marketing.
This translated to consumers increasingly investing in things that will add quality to their lives. Searches like "staycation" (1,900% YoY growth in Hong Kong), "dog adoption" (50% YoY growth in Australia), and "balloon delivery" (95% YoY growth in Singapore) emerged as unique ways consumers in APAC decided to have fun.
Chocolate brand Mars did a fun search engine marketing campaign. The company identified awkward queries and wanted to help users deal with their situations by simply giving away a year's worth of free Mars chocolate.
For example, when users typed in "how to delete mums Tinder account" or "how to salvage terrible haircut," they'd see an ad which took them to the giveaway page. According to Mars, it intercepted more than 1 million queries and was able to increase the company's sales by 4.2% overall.
5. Provide a sense of control for consumers
According to the report, in a year when things went unexpectedly, people looked for a greater sense of control in their lives. This translated to searching for things that bring economic and health stability.
People were, and still are, looking for ways to earn more money by searching for things like "stock investing" (35% YoY increase in Vietnam) and "side business remote" (215% YoY increase in Japan). People are also looking to learn new skills to accommodate their economic goals, with queries like "python course" (60% YoY increase in Hong Kong) and "top online learning platforms" (100% YoY increase in Malaysia) surging.
Health-related queries such as "maintain health" grew by 160% YoY in Indonesia.
Meanwhile, a trend emerged in New Zealand (60% YoY growth) and Australia (116% YoY growth) in which more consumers searched for blue light glasses, which keep your eyes healthy while looking at screens. Unsurprisingly, more time at home equates to more phone and tablet usage.
See: Report: The State of APAC's Freelance Writer Economy 2021
Understanding this, Google recommends that marketers provide as much information as possible to help consumers make purchasing decisions. Malaysian property developer EcoWorld did this well by offering a 'try-before-you-buy' program, allowing customers to rent the property first, with an option to allocate as much as 30% of rental fees toward the house's purchase price later on.
Google as a brand has also been working with the Singaporean government to establish Skills Ignition SG. It is a resource hub to help employees build digital marketing and cloud engineering skills. The courses guides students on how to utilize several Google products, in theory making more valuable on the job market after graduation.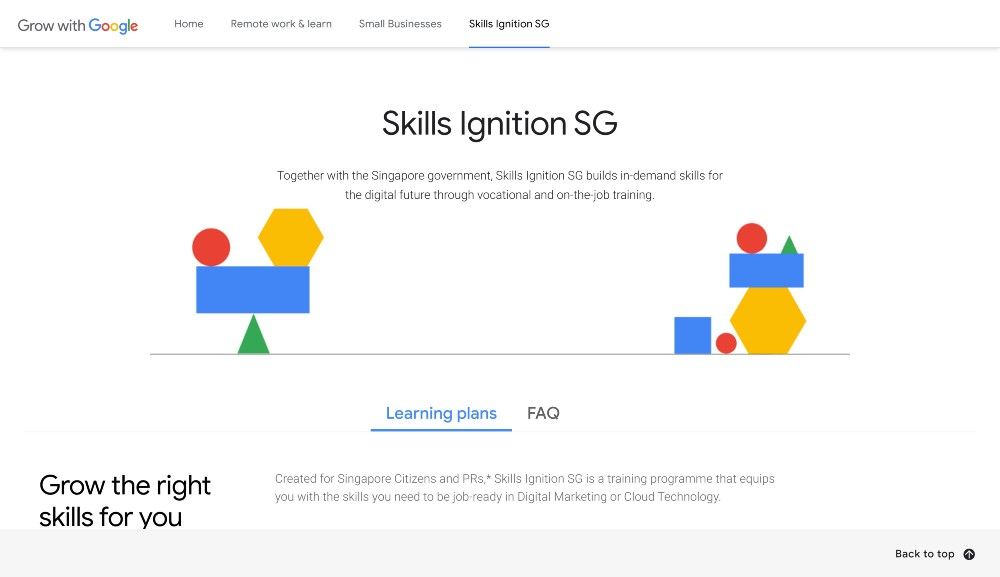 Marketers can find more data and insights from the Year in Search 2020 report here.
If you love report summaries like this, check out Deloitte's 2021 marketing trends report here. ContentGrip has also put together more than 75 pieces of useful marketing statistics from various reports that you find here.
Save time and money when producing high-quality branded content. ContentGrow helps marketing teams work with perfectly-matched freelance writers and journalists at preferred rates. Fill out the form below to get your own shortlist of talent or visit the site below to get started.