5 things to know about InfiniGrow's US$5.25M funding round
Several notable marketing leaders have joined InfiniGrow's latest funding round.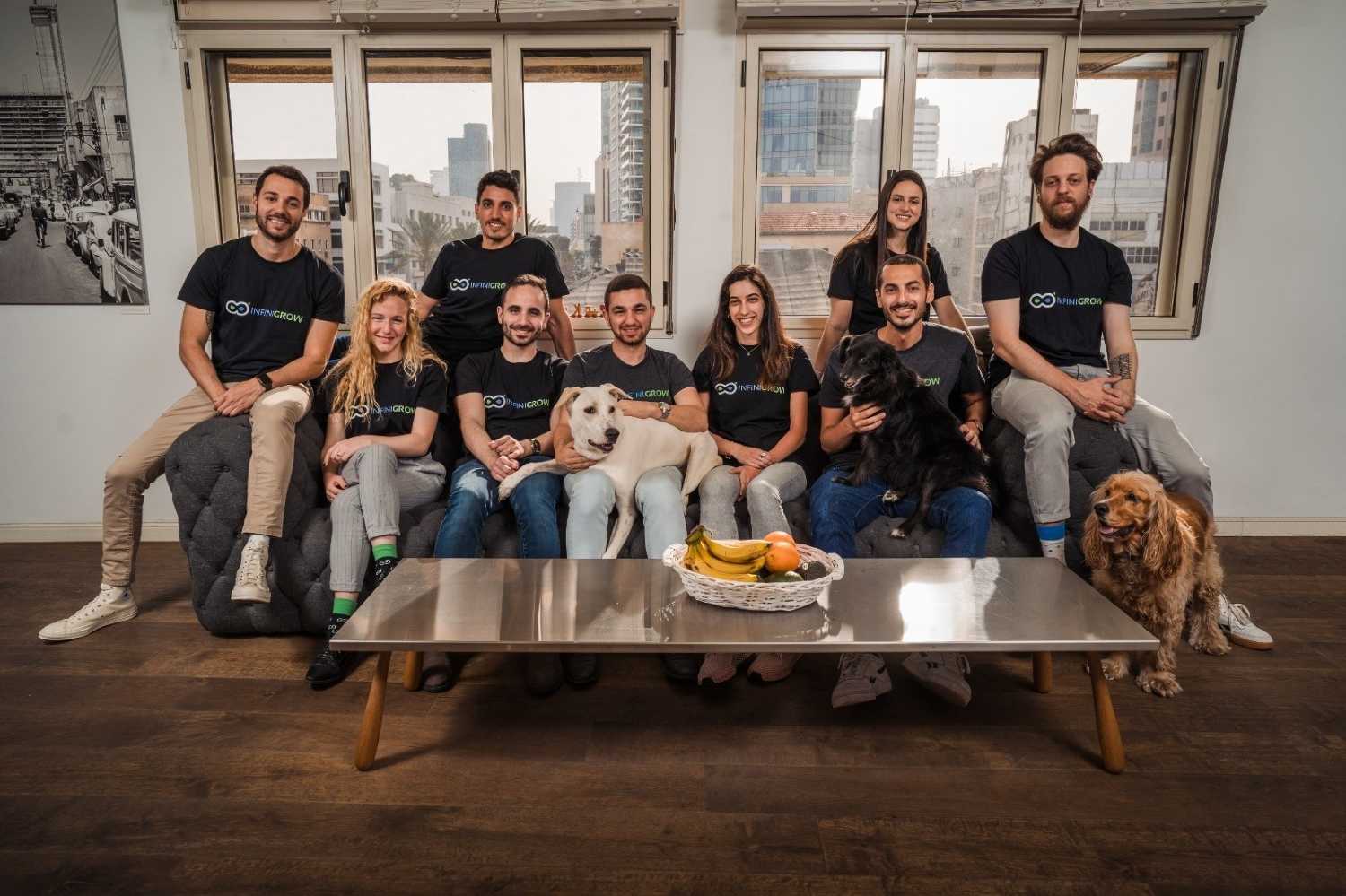 InfiniGrow, a B2B marketing planning and budgeting startup from Israel, locked in a US$5.25 million seed funding round from AnD Ventures earlier this week. A stellar cast of marketing executives joined the round as angel investors, including HubSpot CMO Kipp Bodnar, Samsung SVP Dave McDowell, SimilarWeb Founder Or Offer, Adi Azaria from SiSense, Eytan Stibbe, and Gil Hirsch from StreamElements.
This brings the startup's total raised capital to US$6 million. InfiniGrow will use the fresh capital to improve its navigation system for B2B marketing teams.
What is InfiniGrow?
Launched in 2018, InfiniGrow is a marketing planning and budgeting platform for B2B marketers. Using AI and machine learning, the startup's software supports marketers in forecasting and attributing their spending to the company's business impact.
To start, a user can connect parts of their martech stack such as CRM, payment gateway, and analytics to InfiniGrow. From there, teams will have a unified software to see all marketing performance and spending data. The system then quantifies results and helps predict future marketing performance based on historical data.
The platform can integrate with popular apps like Salesforce, HubSpot, and Stripe. Team members also have complete visibility of project management and open access to communicate, pitch, and discuss ideas.
What is InfiniGrow's traction?
InfiniGrow seems to target more established firms as customers. The app's lowest pricing tier starts from US$1,500 per month, with a minimum contract length of one year.
The company's notable clients include Quantum Metric, Virtana, and Cato Networks.
Who are InfiniGrow's founders?
CTO Dor Lahav had six years of work experience in programming and product management before setting up the firm. Meanwhile, CEO Daniel Meler spent four years working in sales, marketing, data, and programming before joining the fray with Lahav.
Who are InfiniGrow's competitors?
Notable competitors include Aprimo and Allocadia, which also help B2B teams plan and monitor their marketing activities.
Launched in 1998, US-based Aprimo counts Bank of America, AT&T, and Ubisoft as notable customers. Teradata acquired the firm in 2010 for US$525 million. In 2016, Marlin Equity Partners bought Aprimo for US$90 million.
Established in 2010, Canadian firm Allocadia has racked up US$24 million in total funds raised to date. The startup claims to be helping big tech companies like Microsoft, Red Hat, and Juniper Networks manage billions of marketing dollars inside its app. Allocadia claims to have 150 customers and thousands of users worldwide.
See: How to hire editors: a complete guide of best practices
What are they saying about this deal?
"Although practically every profession goes through a technological revolution, B2B marketers are still using legacy tools and frameworks to understand the impact that their work had on the business. We're building a system that makes planning and analysis an iterative, quantifiable, and even predictable process," said Meler.
He added, "B2B organizations can, in theory, build a similar solution in-house. However, they will need to build a dedicated team of data scientists, analysts, developers, and marketers."
Save time and money when producing high-quality content. ContentGrow helps marketing teams work with perfectly-matched freelance writers and journalists at preferred rates. Fill out the form below to get your own talent list or visit the site to get started.