With $16.7M in revenue, MoneySmart CMO shares secrets to marketing success
With first-party data and original content, MoneySmart's David Harling gives a glimpse into how the firm's marketing engine drives growth.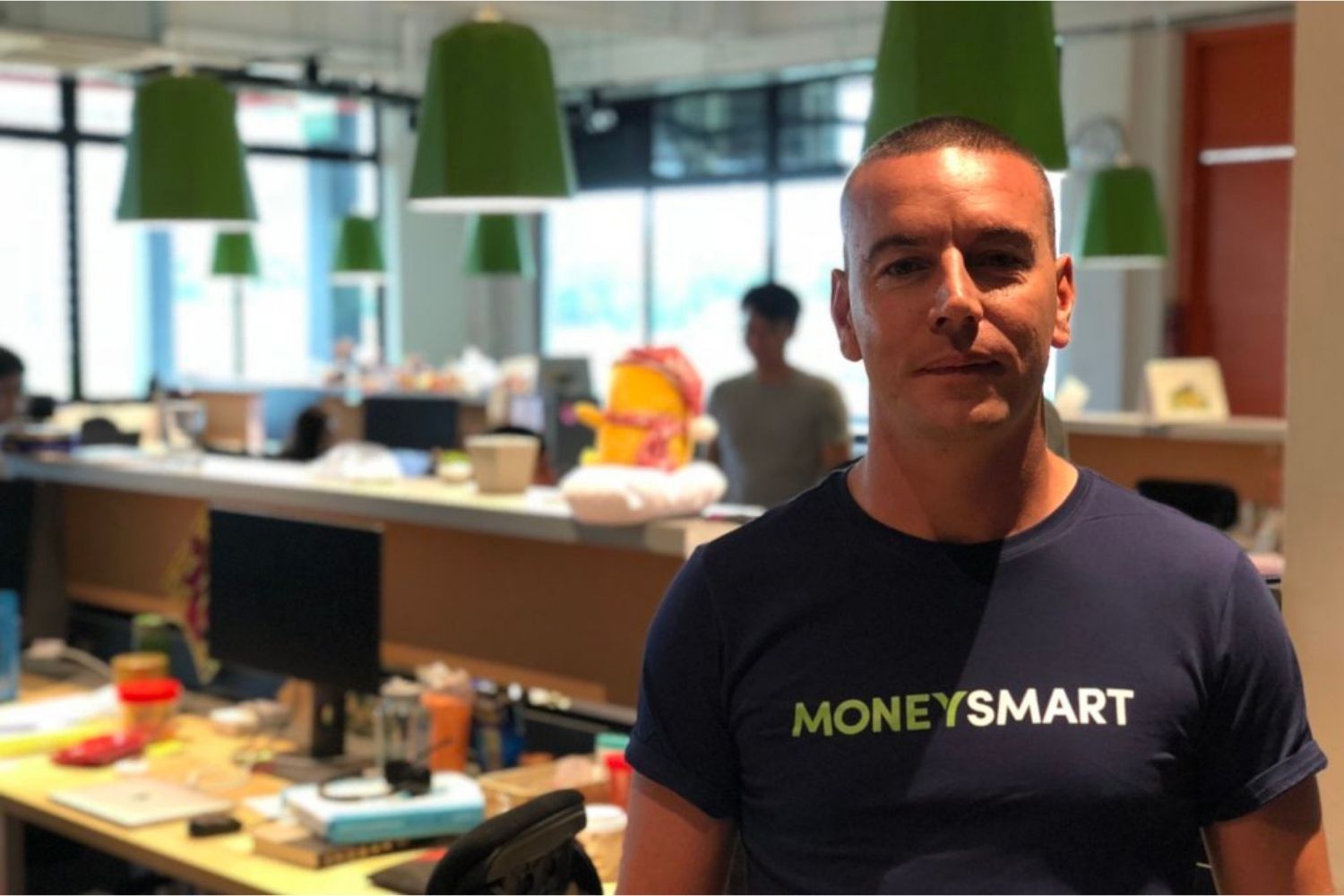 Despite being in the thick of a pandemic, Singapore-based financial aggregator MoneySmart Group still managed to record strong business growth in 2020. The company generated US$16.7 million in annual revenue, a 25% increase compared to the previous year.
Launched in 2009, MoneySmart is one of Southeast Asia's largest personal finance portals. The platform provides financial insights, but also helps consumers find relevant personal finance products such as loans, credit cards, and insurance.
MoneySmart does not sell any of these products, but it does earn a commission from banks and insurers via a built-in referral business model. The company claims to have served more than 100 million people across four countries: Singapore, Hong Kong, Taiwan, and the Philippines.
"One of the most effective ways to reach our customers is by making sure that we're visible with super contextually relevant content based on what they're looking for at that time," explains David Harling (pictured above), CMO of MoneySmart Group.
Joining the company in January 2018, David has overseen an in-depth business transformation at MoneySmart, which has helped the company almost quadruple its revenue within three years.
Speaking with ContentGrip, David provides a glimpse into how MoneySmart's marketing engine operates to drive growth, capitalizing specifically on first-party data and original content.
Managing first-party data is important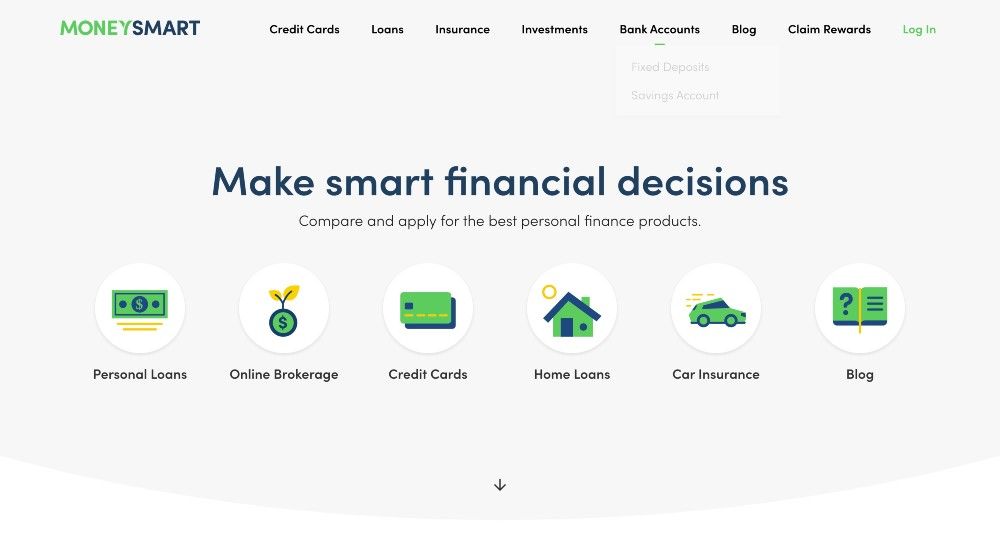 David believes in the importance of building first-party data for marketing purposes. When he joined the team three years ago, they started using the data management platform (DMP) Oracle BlueKai to integrate MoneySmart's marketplace comparison side with the company's content assets. As a result, the team now has an advanced understanding of customer data.
With a DMP in place, MoneySmart can also collect behavioral data of everyone who visits the site (e.g. what content they are reading, which products they are comparing, and whether they have already converted into a customer). The company then uses this data to create highly specific audience segments.
"One of the biggest channels for customer acquisition is taking that first-party data and using it to drive retargeting to re-engage those customers that were on our platform who might not have converted or who might not have finished their research or education process," he explains.
Armed with first-party data, MoneySmart can also leverage third-party data, like Facebook's look-alike audiences, for the purpose of retargeting campaigns.
See: 29 smart B2B content marketing examples and success stories
Looking to take it one step further, David is now planning to transition the company's DMP system into a customer data platform (CDP). Unlike a DMP, which gives an overall look at the audience, a CDP would provide the MoneySmart team with a clearer view of individual customers and their activities. Thus, the marketing department could make informed decisions about each and every case.
For example, the team could personalize their messaging and offer better solutions to users.
"And then, suddenly acquisition becomes less important. It's more about retention and customer lifetime value in a digital marketing play," he adds.
Because of this dynamic, David is not overly concerned with the imminent arrival of a 'cookieless' world. He says, "Our retargeting efforts aren't reliant on third-party data."
As an alternative, however, he does think it's a good idea for marketers to explore second-party data (leveraging first-party data from other businesses). That said, it can be tricky to overlay both data assets (first-party and second-party) while avoiding potential conflict of interests.
MoneySmart's user acquisition play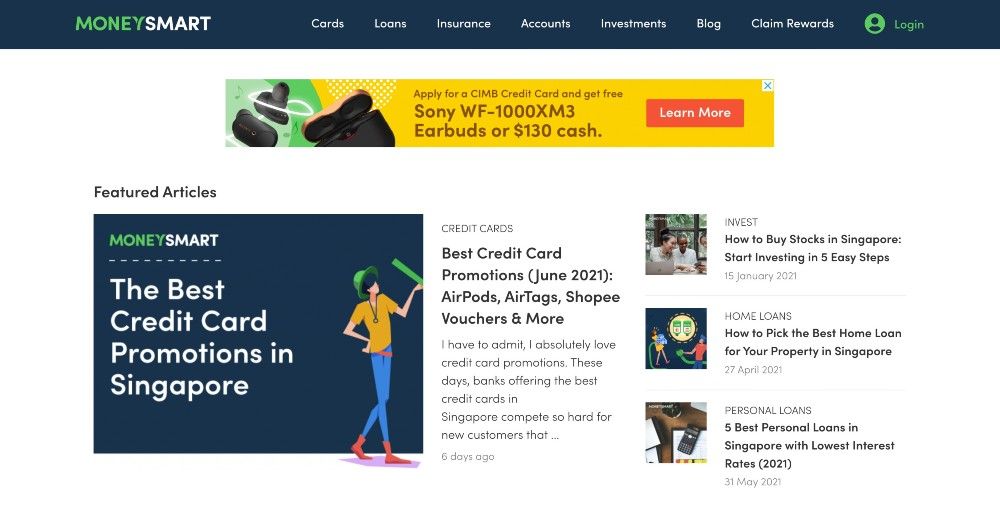 Another crucial aspect of MoneySmart's marketing success, according to David, is its content. SimilarWeb estimates that more than 80% of the company's traffic comes from organic search.
The company's most mature product, MoneySmart Singapore, is estimated to serve around 1.3 million visitors each month. David says that the team has historically invested a lot of time into content and has become a well-known independent voice around personal finance in Singapore.
Currently, 4,000 out of MoneySmart.sg's 7,600 pages are blog posts, while the rest are part of the marketplace's product pages. David says that these articles are optimized around the 'discovery' and 'consideration' parts of the marketing funnel (as opposed to pushing for the final transaction). In this way, the editorial team can focus on crafting what they know is meaningful content for consumers at various life stages.
Beginning his marketing career in the search department, the now-CMO notes that Google's SEO algorithm is different in each geographic market. This is one of the reasons the team uses different languages for each site: English (Singapore, Hong Kong, and the Philippines), Cantonese (Hong Kong), and Traditional Mandarin (Taiwan).
According to Moz, MoneySmart Singapore has garnered an impressive 717,000 inbound links from 4,800 domains. David says that inbound links are more of a quality game than a quantity game. He notes that the team regularly receives strong SEO juice from Yahoo Finance Singapore and MSN thanks to a news syndication strategy.
According to David, Google may become even smarter soon, going beyond links when scoring websites. "I think they look at brand mentions. And so any sort of organic PR or editorial strategy can carry some weight," he explains.
He reminds marketers that they still need to provide the very best platform experience to users. In this respect, things like site speed and UX truly matter.
David is also considering how strategic distribution partnerships for MoneySmart's content may look in the near future. According to him, this could mean letting other businesses carry and publish MoneySmart's assets. These partnerships could potentially help David's marketing team extend the site's reach, while also controlling the rising costs of essential tools like Google and Facebook.
In early 2018, for example, MoneySmart partnered with Singapore's online marketplace Carousell. Carousell users were able to discover recommended financial listings (MoneySmart's product pages) quickly inside of the app.
See: How to hire editors: a complete guide of best practices
Don't just think about user acquisition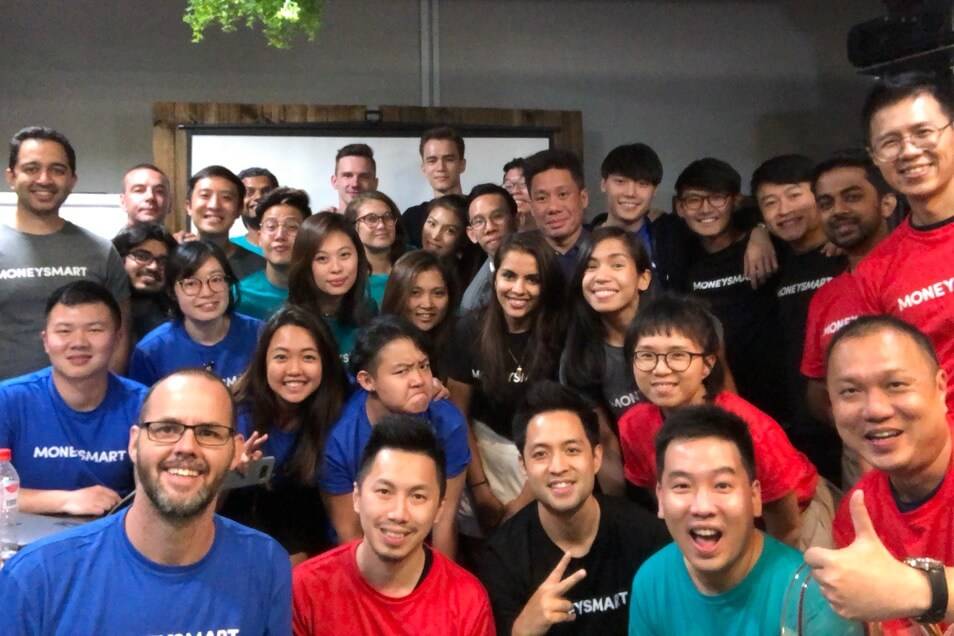 David advises fellow marketers not to focus solely on customer acquisition, but pay attention to the overall customer experience. He explains, "You can have the most efficient customer acquisition machine. But if you fail to deliver on the experience, essentially, you'll find yourself re-recruiting that same person [...] as opposed to retaining that person and actually giving them an experience that matters."
Marketers will end up spending more on user acquisition if they don't care about customer experience. CMOs, in particular, should start caring about customer experience to retain and lengthen customer lifetime value.
"For any business, your attitudes toward marketing should strongly connect to the needs of customers right now," explains David, adding that such needs can be dynamic and change quickly in a three- to six-month window.
In MoneySmart's case, the marketing team has identified that customers in Singapore are already financially disciplined, and they're now looking to protect themselves, even as the pandemic winds down. This has driven tangible demand for insurance, and the company is now doubling down on related content marketing efforts.
When it comes to producing meaningful, original content, David adds, "I would encourage you to really understand your target consumers, and what's important for them, as opposed to what you think they want."
Save time and money when producing high-quality press releases and thought leadership articles. ContentGrow helps teams work with perfectly-matched freelance writers and journalists at preferred rates. Fill out the form below to distribute your press release in APAC and beyond.