Substack battles tech giants on the paid newsletter front
Writers are earning good money by running paid newsletter businesses on Substack. Here are some key insights about the company's outlook.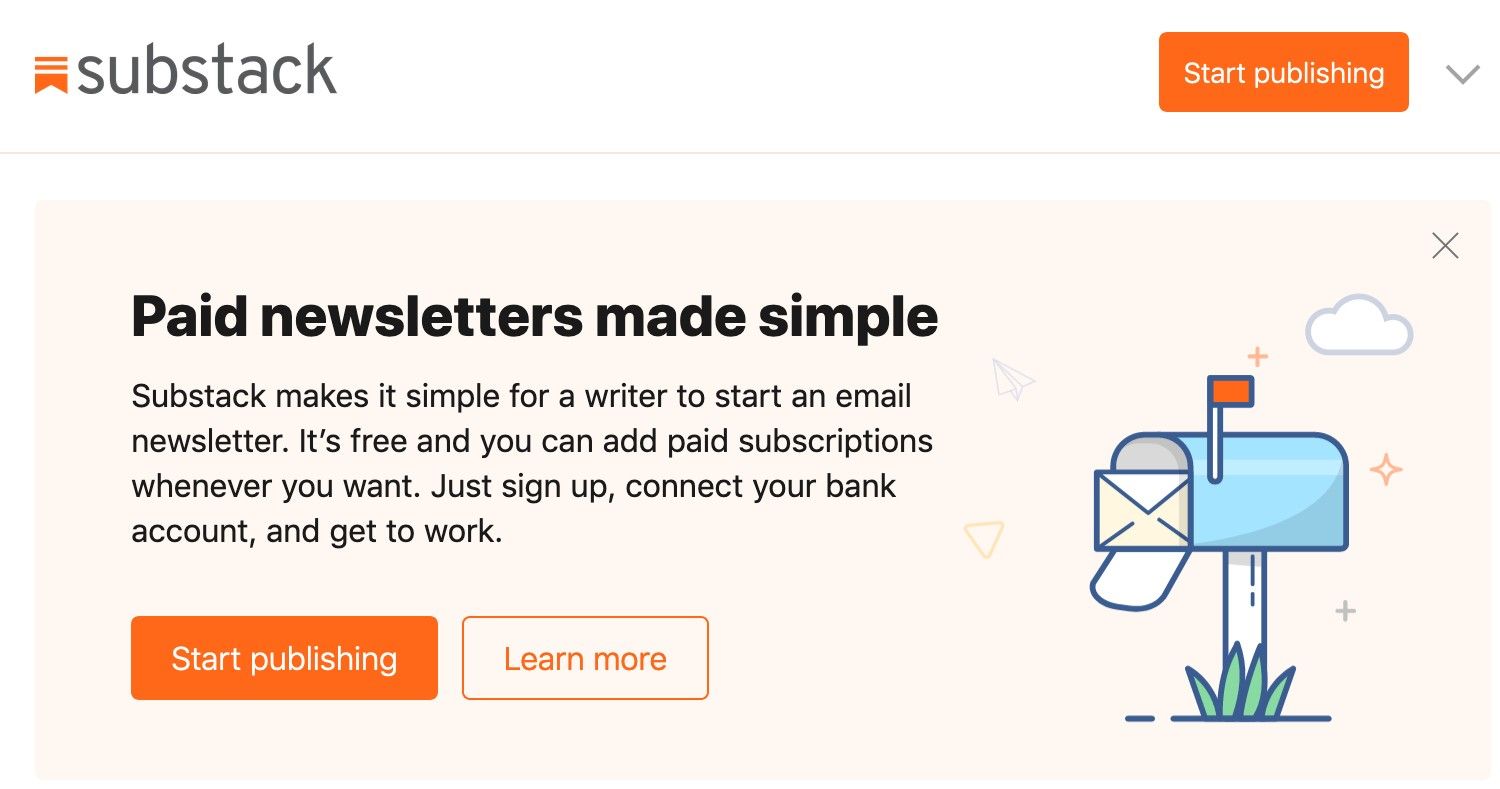 While the model is nothing new, individual writers and solopreneurs are now generating income easier than ever by sending out paid newsletter content. Among several platform contenders in the space, Substack is a popular player.
In April 2021, the company announced its initiative to foster the local news ecosystem with a US$1 million incentive. Here are six things writers should know about Substack.
What is Substack?
Substack is a platform to help writers build paid newsletter businesses. It's free to get started.
Users can store all posts on their Substack page and then invite readers to subscribe. Substack customers can activate paid subscription services, which allows audiences to access exclusive content. Users can also post podcasts and video content inside the app.
Substack users don't need to start from scratch. They can import their existing content (from sites like WordPress and Medium) and subscriber lists (from tools like Mailchimp) easily into the app.
Using Substack, writers can form or join a community by creating threads to discuss certain topics with the targeted audience. In the Substack society, writers have a good chance of growing with a supportive community of fellow writers, where they can actively interact and share insights.
There is also a way for writers to throw out questions and seek professional insights from the Substacks team.
What is Substack's pricing?
The company takes a 10% cut of the writers' paid subscription earnings. Users should note that there are also credit card fees charged by payment providers.
Writers can get a rough estimation of just how much they will earn using the calculator on Substack's website. For example, writers with 800 subscribers, each paying US$7 a month, can earn around US$4,600 per month.
What is the company's traction?
Substack already has more than 250,000 paying subscribers in its ecosystem, with millions of active readers. According to SimilarWeb, Substack receives 19.3 million visits monthly.
In March 2021, the company raised US$65 million in series B funding. This put the startup's valuation at roughly US$650 million.
Who owns Substack?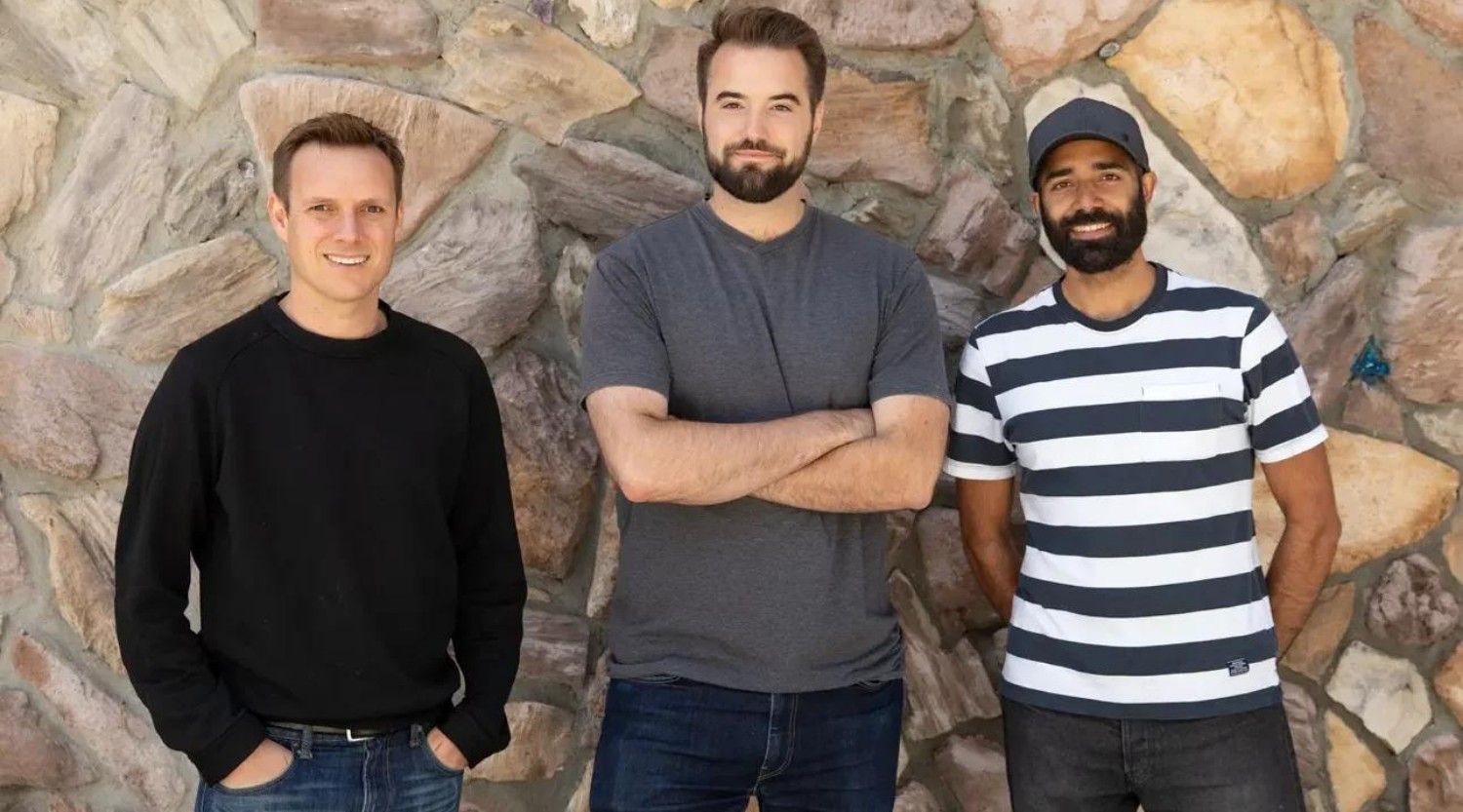 Christopher Best (CEO), Hamish McKenzie (COO), and Jairaj Sethi (CTO) launched Substack in 2017. The trio had worked together at Best's previous startup -- a messaging app called Kik Interactive.
Kik went on to raise US$215.8 million in funding. It was eventually acquired by US-based multimedia firm MediaLab for an undisclosed sum in 2019, two years after the three Substack co-founders left.
Notably, McKenzie seems to be the only person with an editorial background, with previous stints as a PandoDaily reporter and lead writer at Tesla.
Substack currently has 15 investors, including UpHonest Capital, Y Combinator, and Andreessen Horowitz.
Who are Substack's competitors?
Two of Substack's prominent competitors are Revue and Bulletin. The three apps are helping individuals and companies monetize newsletters.  
Revue was acquired by Twitter earlier this year for an undisclosed sum. There isn't any publicly available information about Revue's traction, although notable content creators are using this app, including cryptocurrency analyst Scott Melker, productivity YouTuber Ali Abdaal, and feminist author Caroline Criado Perez.
Launched just a few weeks ago, Facebook's Bulletin is the newest competitor on the block. The app helps US-based content creators build customized landing pages, gain additional exposure on Facebook News, and monetize via paid subscribers. Notable early users include psychologist and author Adam Grant, sports broadcaster Erin Andrews, and cookbook author Dorie Greenspan.
What was Substack's most notable move recently?
In May 2021, Substack announced its first business acquisition: a community-building consulting firm called People & Company for an undisclosed sum. With the acquisition, Substack aims to help its writers build stronger communities via multiple new initiatives like offering scaling programs and community-building workshops.
If you're interested, please fill out this form.
Save time and money when producing high-quality branded content. ContentGrow helps marketing teams work with perfectly-matched freelance writers and journalists at preferred rates. Fill out the form below to get your own shortlist of talent or visit the site to get started.