How TADA convinces big brands to prioritize customer retention
Customer retention is a less-discussed topic among marketers. Here's how TADA educates the industry about retention as a potent marketing play.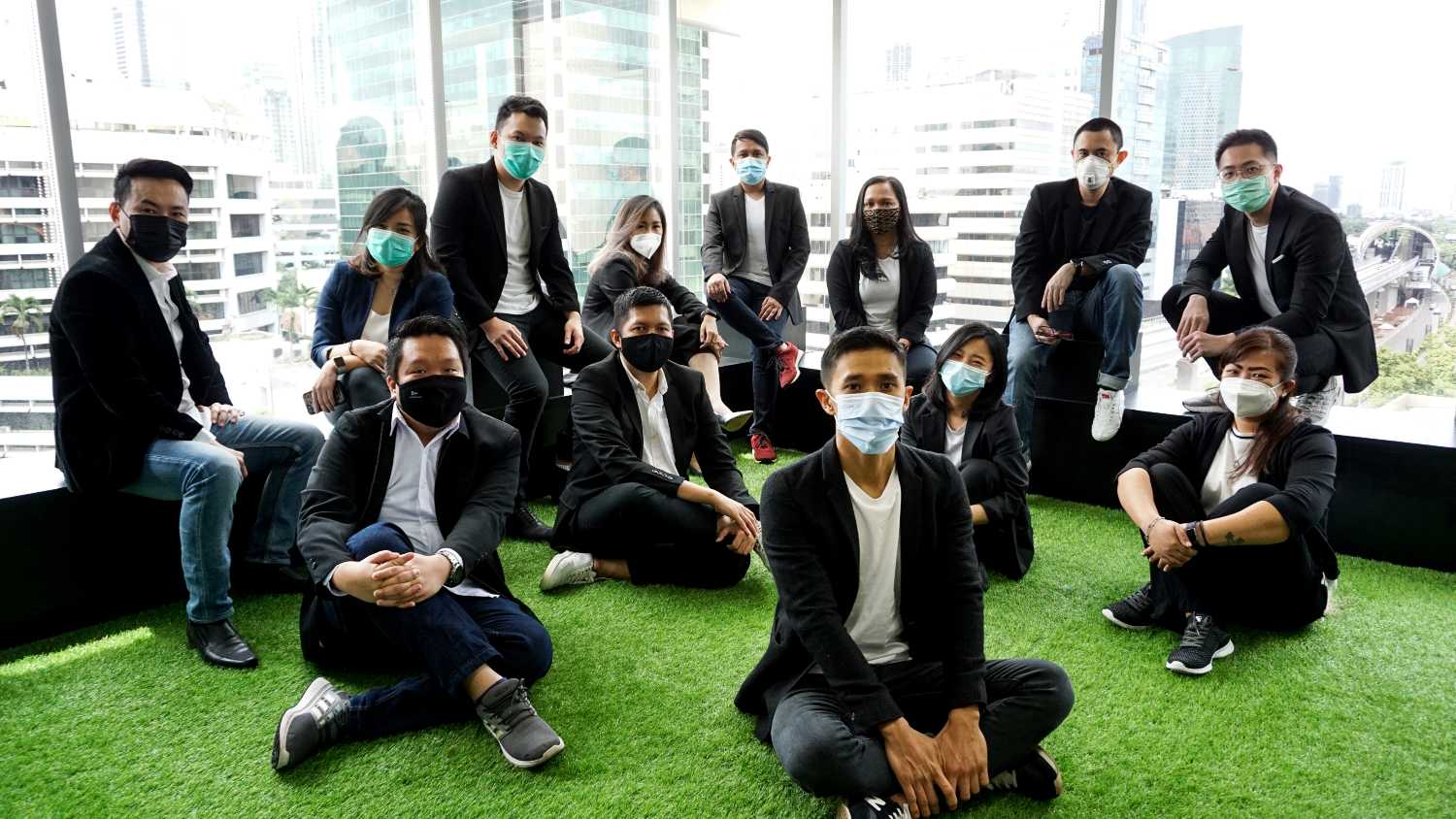 Savvy marketers should not underestimate the importance of customer retention. In the long run, customer loyalty is the single most important ingredient to a company's revenue growth. Even better, when done correctly, retention is actually cheaper than customer acquisition.
"Most businesses do not know enough about customer retention because it is a less-discussed and more challenging subject compared to customer acquisition," explains Yunny Yunita, strategic planner at TADA.
Based in Southeast Asia, TADA helps brands and retailers retain customers using loyalty strategies like memberships, subscriptions, referrals, and digital rewards. Currently, TADA is operating in Singapore, Indonesia, the Philippines, and Malaysia.
According to Yunny, whose role involves managing the company's content marketing strategy, the inherent challenge of customer retention is one of the main reasons her team puts a lot of focus on educating clients about it.
TADA recently raised a series B1 investment to aggressively expand into other markets in the region. Speaking with ContentGrip, Yunny shares a few insights about the company's marketing play.
Step 1: generating leads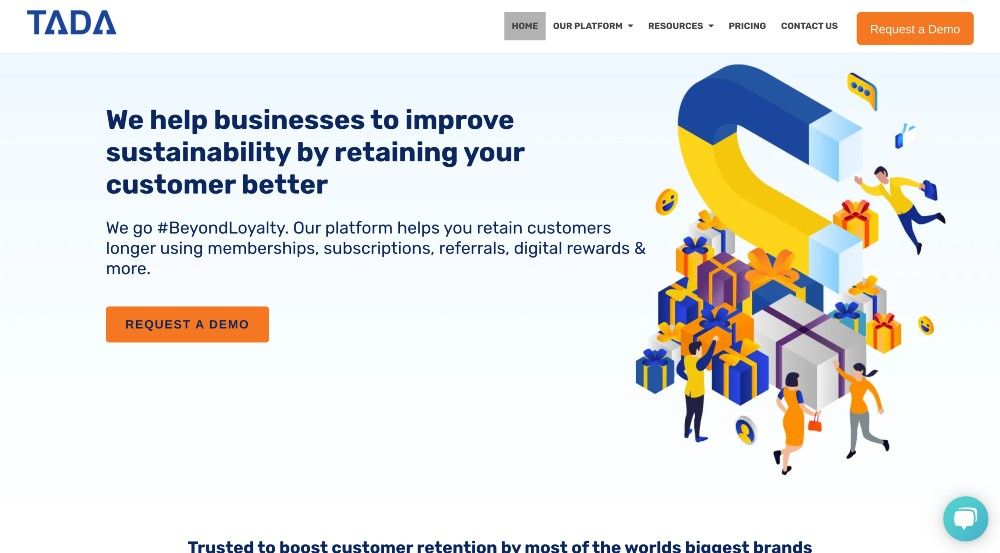 TADA's marketing team targets mid-level executives in any industry, including marketing managers, brand managers, CRM managers, and product managers. The company's marketing funnel is made up of three important steps: lead gen, engagement, and nurturing.
Yunny shares that her team's most effective mechanisms when it comes to bringing in leads are website, paid ads, and social ads. Here's what the overall user flow looks like.
Clients usually discover TADA via Google search or LinkedIn. The team employs a combination of inbound (blogging and search ads) and outbound (LinkedIn Sales Navigator) lead gen tactics to get decision-makers to visit the website.
Thanks to its blog, TADA ranks well for keywords related to "customer retention" and "customer loyalty." While their target keyword volumes aren't very high, the team claims to still be able to attract a decent number of relevant leads with this method.
From there, website visitors will  stumble upon TADA's services, case studies, and prominent client logos, which include Haagen-Dazs, Vans, and Unilever. Yunny notes, "Case studies play an important role in moving prospects along in the sales journey."
The website has two CTAs: a demo request button and a download resources button (case studies, ebooks, and white papers). The site also uses popups, prompting visitors to download resources, regardless of the page they're on.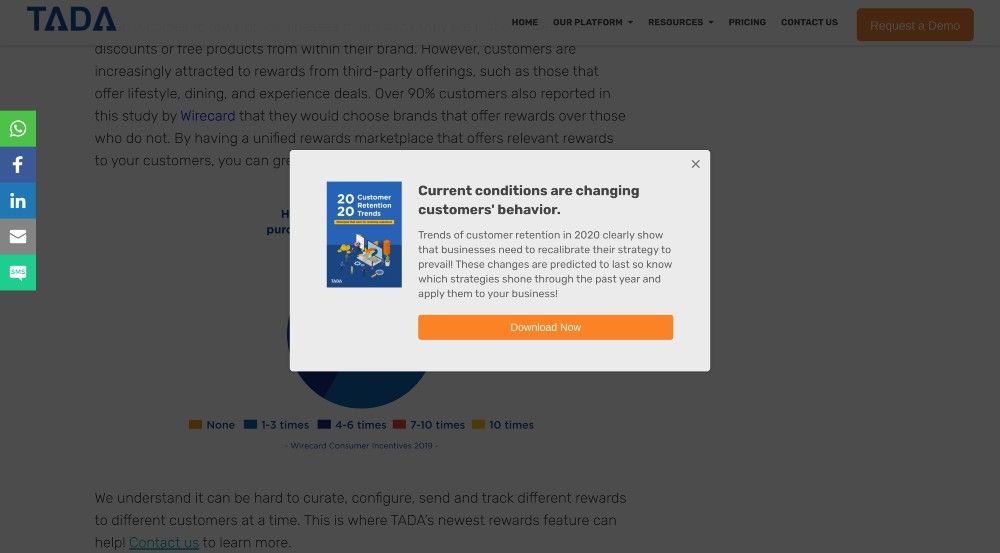 TADA retargets visitors who haven't converted using social ads on Facebook, Instagram, and LinkedIn. These social ads are meant to encourage leads to download one of TADA's free ebooks in exchange for their contact details.
Yunny notes that each marketing channel performs differently in each market. Instagram and LinkedIn work well in Indonesia, for example. While Facebook, LinkedIn, and Google ads perform better for the audience in Malaysia.
Step 2: engaging and nurturing leads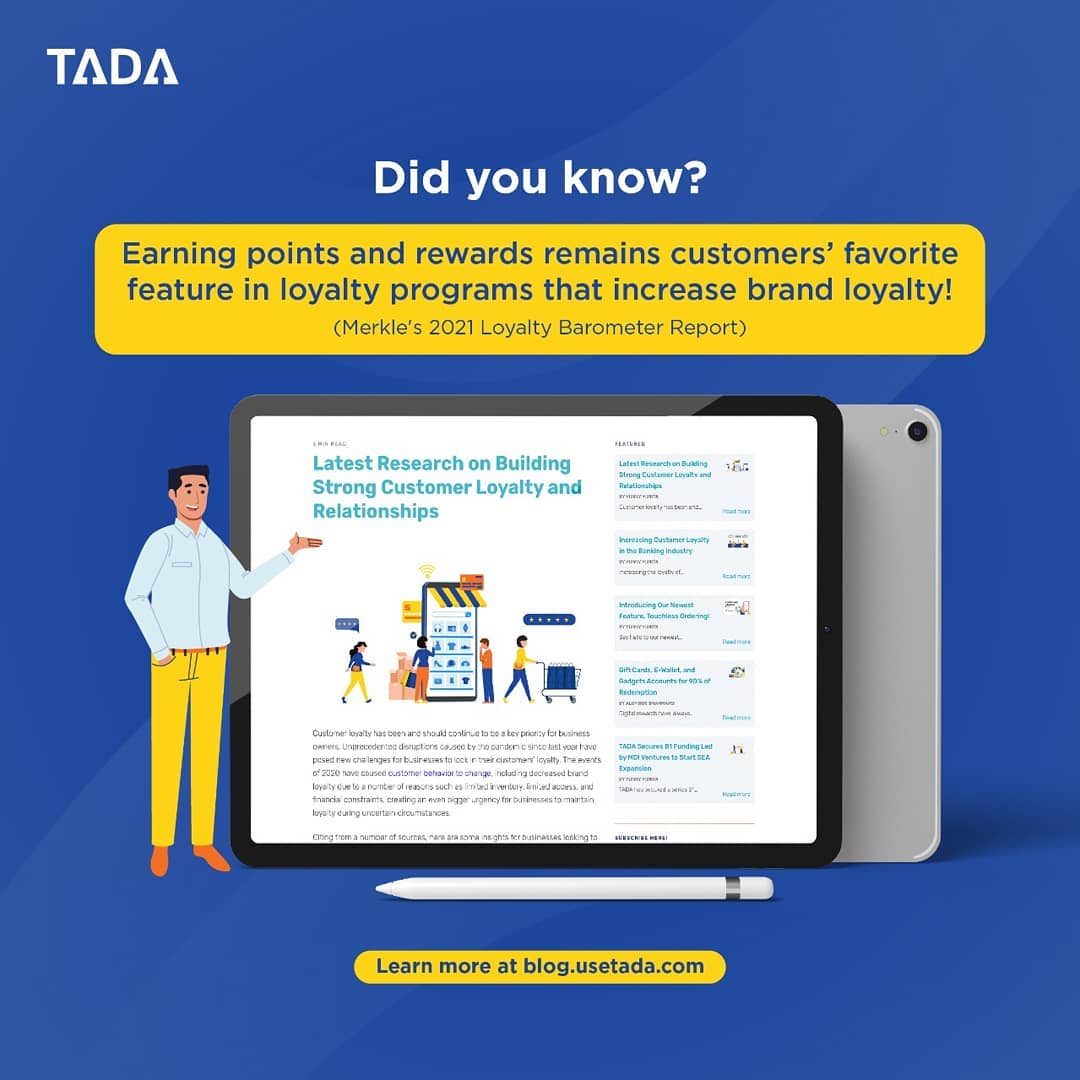 The marketing team qualifies leads with two steps. First, they only contact people with relevant job titles via email or WhatsApp to book a quick call. Second, the marketing team implements the BANT (budget, authority, need, and timeline) method to qualify the lead in each call.
With the BANT method, TADA can figure out whether the lead is ready to adopt the company's customer retention solutions. In the same call, the team also takes time to educate the lead about the importance of customer retention. Sometimes, this includes offering a free business assessment.
Yunny explains:
"Of course, retention strategy differs from one industry to another, and even differs slightly from one brand to another in the same industry. Therefore, free business assessments and consultations are actually not just to pull in leads. They're essential to convincing and educating leads in a manner that will be suitable for their specific needs. Ultimately, their program will be one of a kind and we need this discussion to create that program."
Leads who pass the qualifying process will then be passed to TADA's sales team for further deal discussions.
TADA nurtures other leads with email marketing. Naturally, when a lead is convinced about the importance of customer retention, they tend to proactively reach out to TADA to schedule a call.
Several ideas to improve customer lifetime value
Recently, TADA announced its app integration with popular Southeast Asian e-marketplaces Tokopedia and Shopee. This enables TADA's clients to implement stronger omnichannel loyalty marketing plays.
Brands that work with TADA can now easily give loyalty points to all customers, regardless of whether they make purchases directly via a brand's store or via a third-party e-marketplace.
"We realized that this will also greatly benefit TADA's medium and large enterprise clients, as many of them are actually available as 'official stores' in these marketplaces," adds Yunny.
The addition of new features like this improves TADA's customer lifetime value. Moreover, the app's new value propositions have helped the team convince more leads to try TADA's app.
Yunny mentions a couple of other strategies her team implements to bolster customer lifetime value. First, TADA holds monthly online classes for all clients about customer retention. This is also where clients usually ask questions about how they can make the most out of TADA.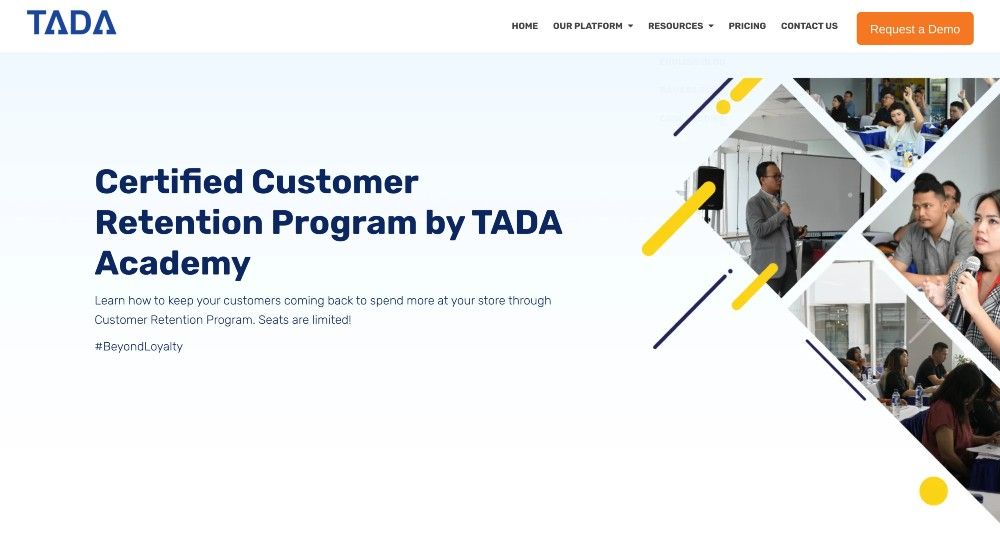 See: 29 smart B2B content marketing examples and success stories
Second, TADA's account executives create customized quarterly reports about each client's performance in the customer retention arena.
"Each quarter, our account executives will meet with the clients and explain how TADA has contributed to their business growth," says Yunny, adding that it's an excellent way to keep in touch with clients while getting regular feedback about the platform.
"Our main goal is to educate clients on the importance of customer retention and why it has to be done together with customer acquisition efforts. We aim to help them understand why retention is more cost effective when it comes to sustaining revenue."
On a closing note, Yunny advises fellow marketing practitioners to always be ready to adapt to changes:
"I think we live in a very unique era, when trends are moving so fast and events interdependently influence these trends in quite an unpredictable manner. The pandemic has taught us a great lesson about how we need to always be ready to learn and change. I'm a believer of the Japanese Kaizen philosophy -- we need to focus on continuous improvement."
Save time and money when producing high-quality branded content. ContentGrow helps teams work with perfectly-matched freelance writers and journalists at preferred rates. Fill out the form below to get your own talent list or visit the site to get started.