The Idea Integration Co. CMO Saul Colt on the importance of word-of-mouth marketing
Saul Colt shares insights about how to make your business stand out from the crowd with word-of-mouth marketing that gets people talking about your brand.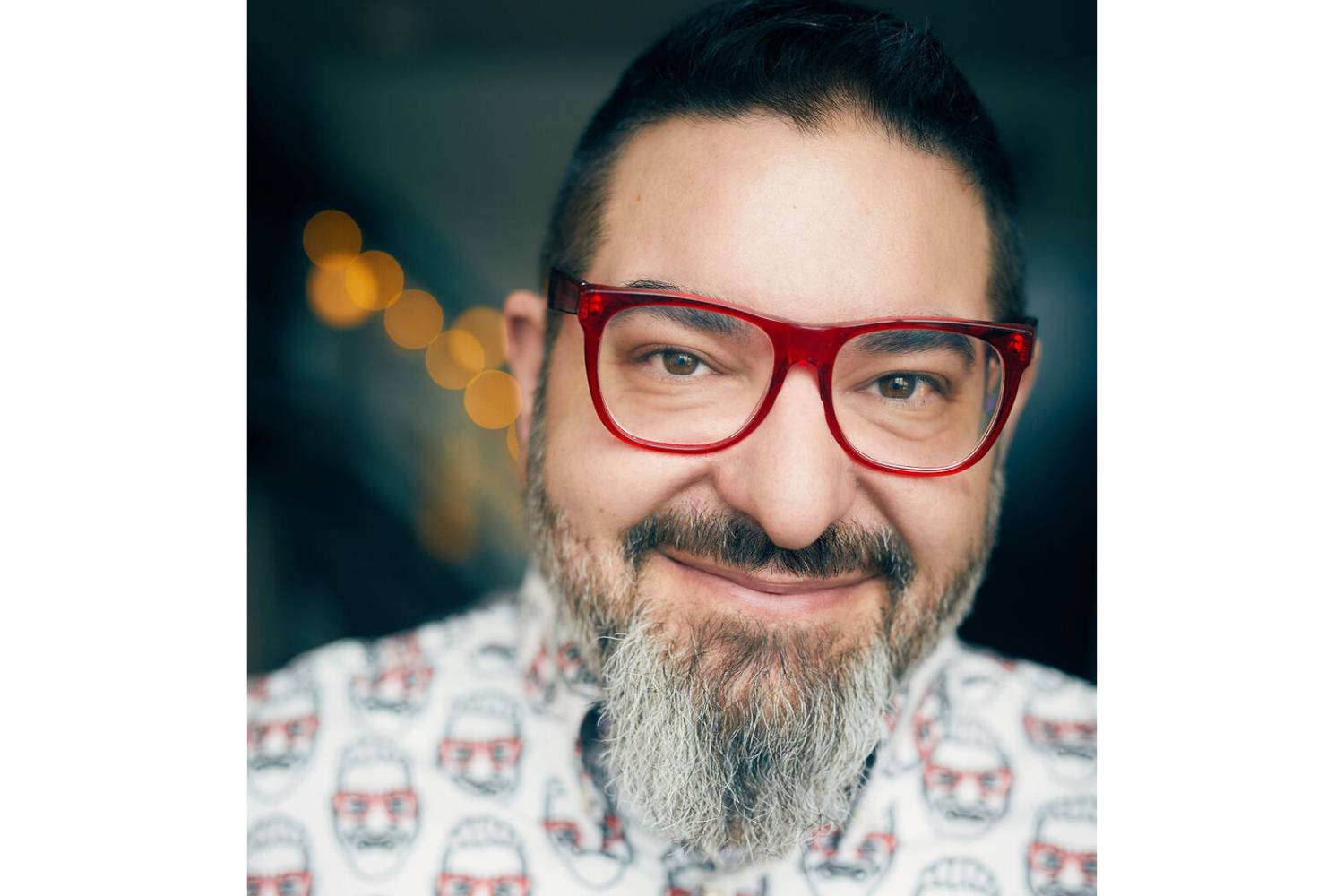 In today's world, every business is fighting for the top spot on search engines. While digital and SEO strategies are vital, we cannot overlook the value of human-to-human communications. This principle is sometimes referred to as people power marketing.
People are natural storytellers, which is why social media makes it easier for folks to tell and share their own stories and moments. In fact, almost 48% of marketers depend on word-of-mouth marketing to optimize their campaigns or raise brand awareness. Not only does word-of-mouth marketing capture human attention, it can also build strong relationships with customers.
Maximizing people power and word-of-mouth marketing are two key things that Saul Colt draws upon to help his clients leave a good impression on their audiences. Because this form of marketing involves real people and organic experiences, it naturally builds communities.
In a recent podcast on Crowdlinker's YouTube channel, Saul, who has worked with brands like FreshBooks, Xero, and Nike, emphasizes the importance of stepping into the arena and raising marketing standards.
A creative guide light
Saul is founder and creative director at The Idea Integration Company, with offices in California and Toronto. He has handled numerous brands as a critical contributor, speaker, and consultant. At present, he is best known for his specialization in word-of-mouth marketing.
The Idea Integration Company is a boutique marketing agency. It has worked with  brands like Twitter, HP, eBay, and many more. It provides content creation and marketing campaign services.
Saul's beginnings were a bit unconventional. He started out running a comic book publishing company, where he also wrote his own books and handled business operations, including marketing. Saul knew that he had to be hyper-creative and do interesting stunts to stand out, so he held activities, like scavenger hunts and private parties, to drive audience attention. As a result, he was able to keep his company afloat in the face of stiff competition.
Embrace experimental and word-of-mouth marketing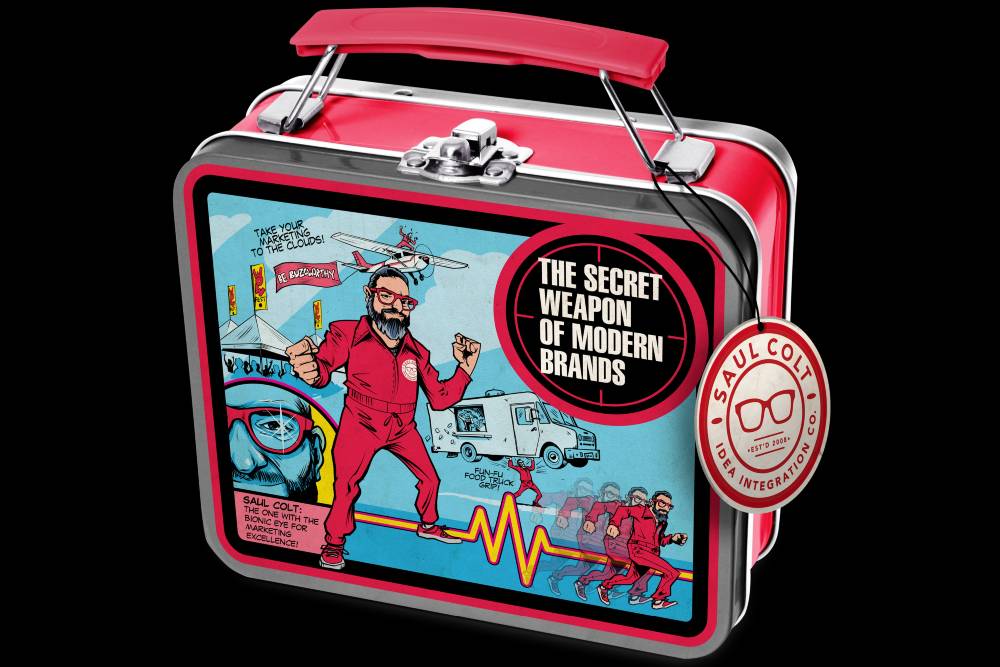 People today tend to not be pleased if they are cornered with hard selling techniques. However, they do tend to stick with a brand if they have good experiences with it. This is why planting the seeds to create loyal communities is the best way to get people's attention, explains Saul.
According to a survey conducted by ReviewMonitoring.com, four out of five people trust reviews from friends or family before buying a product. On the other hand, less than half trust social media advertising.
This does not mean that things like social media ads or influencer campaigns are not recommended, Saul clarifies. But trends indicate that these methods do not last forever, as they are inorganic and don't evoke real emotions.
In his opinion, unforgettable moments and experiences are what really get people talking. Whether it was a good or bad experience, humans tend to share their stories with others who listen. Once you've created a solid and meaningful relationship with your customer, and they naturally want to share their positive experience with other people, no competitor can take that from you.
Saul says that brands should be bold, different, and more willing to take risks to elicit emotions.
"If you don't cross that line, you're not making memories. You're not creating conversations. You're not even creating outrage. Being forgotten is the worst thing a brand could be," says Saul.
See: 29 smart B2B content marketing examples and success stories
Most influencers do not influence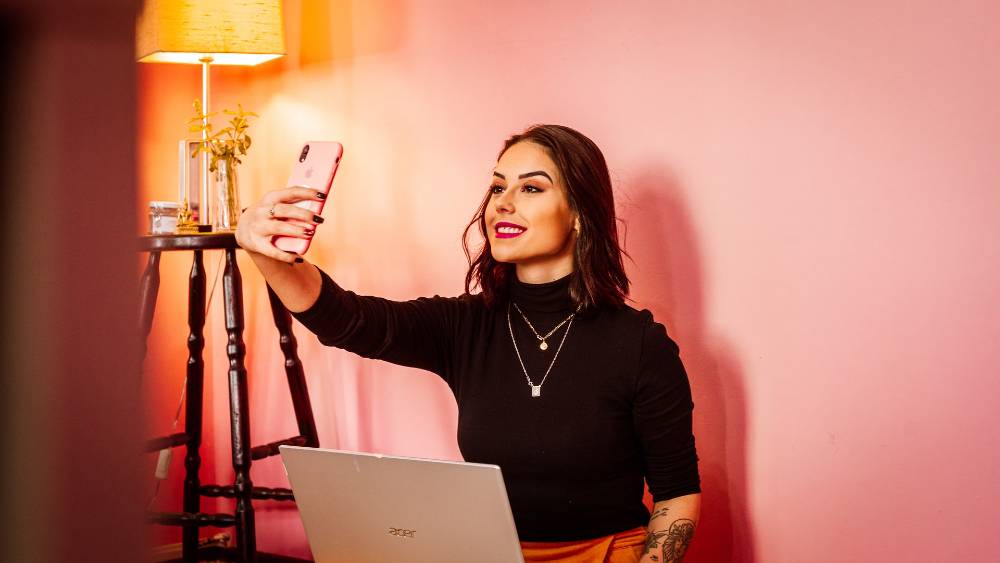 If you still think that businesses gain recognition only when they use a big influencer, think again. Saul believes that an influencer's followers do not always convert into loyal customers, nor do they become a quick revenue stream.
Most modern audiences know that influencers get paid to post videos and photo. They might not even use the product, but they are already told what to say and promote beforehand. In this respect, marketers need to know that people today are extremely savvy.
Further, content pushed out by influencers is also relatively disposable. After 24 hours, a post is no longer at the top of most social media users' algorithms. Your brand will no longer linger in their minds, and will end up losing momentum.
Real influencers may even come in the form of an account with less than 500 followers. It all depends on how fervent the followers are about the content. Moreover, Saul claims that micro-influencers tend to have have tangible proof that they use the products genuinely want their social circles to have the same experience. Therefore, in the context of authenticity, these are the humans that marketers should be investing in.
Activating loyal customers
When Saul first started being a loyal customer of beverage brand Blue Monkey, he was captivated by the pressed juice that he bought and began to talk about it online. Eventually, the brand recognized him and began speaking directly to Saul, expressing gratitude for spreading the word about Blue Monkey.
"Probably took them only 30 seconds to do it, but since that moment, they made me feel special. It takes so little to make somebody feel good," he adds.
This supports the idea that mouth-of-mouth marketing remains all the more relevant in the digital era. Saul truly believes that expressing validation, acknowledgement, and simple gratitude is a powerful way to make your customers (or prospects) stick around for years.
Save time and money when producing high-quality branded content. ContentGrow helps teams work with perfectly-matched freelance writers and journalists at preferred rates. Fill out the form below to get your own talent list or visit the site to get started.