Workmate CEO Mathew Ward on content marketing, startups, and finding a niche
Workmate aims to solve core problems in the blue-collar worker market by streamlining day-to-day operations.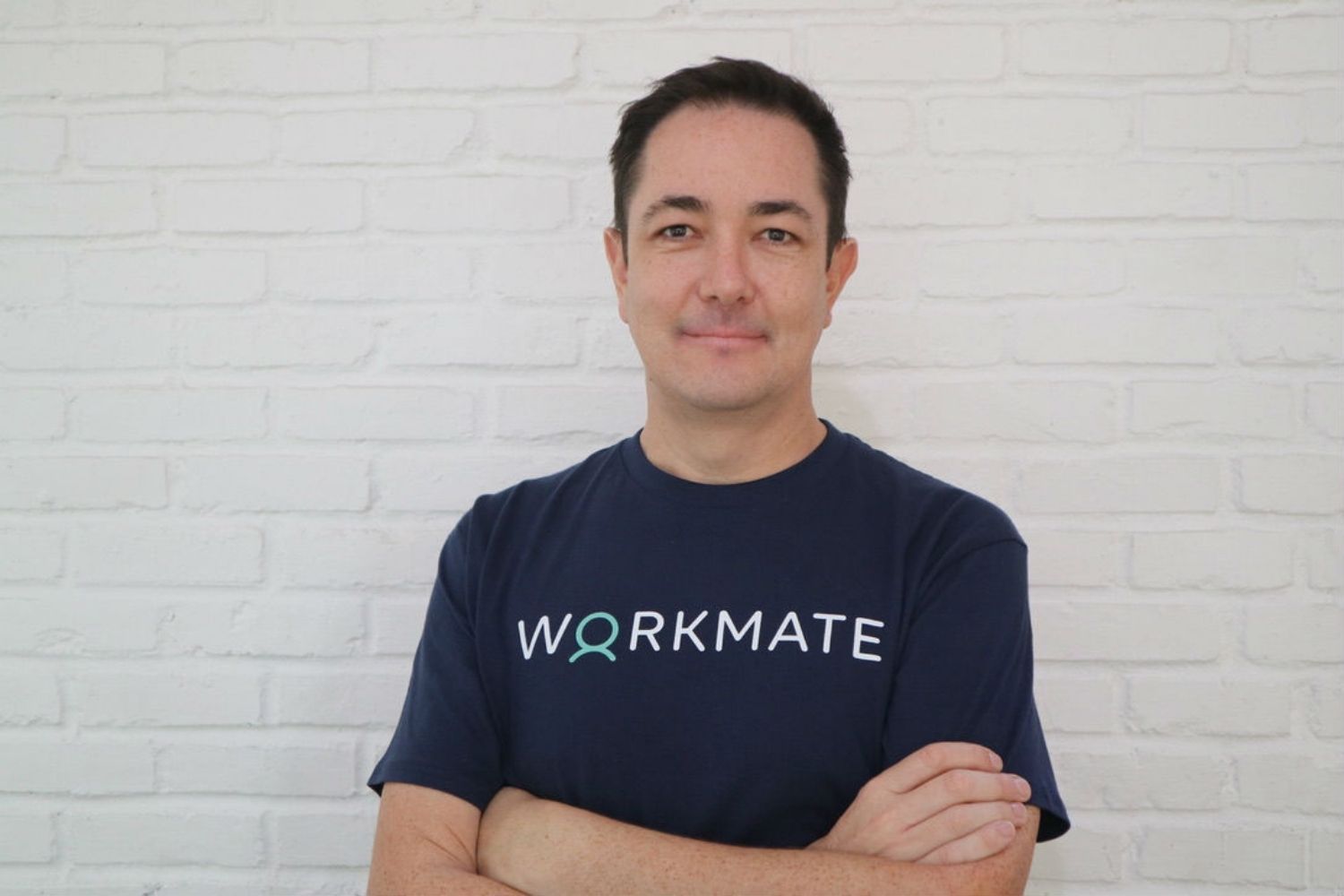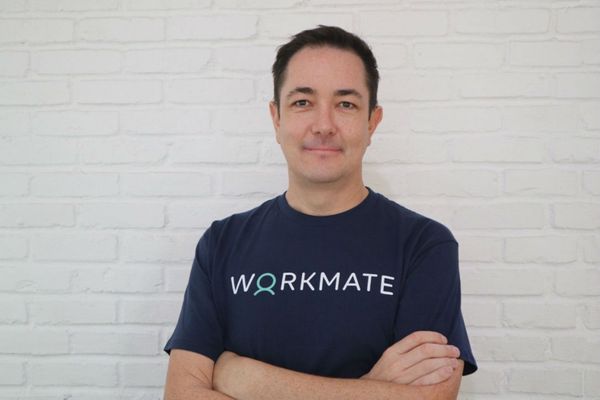 Instead of being used to sell a company's products directly, marketing should be used to strengthen the brand, suggests Mathew Ward, co-founder and chief executive officer of workforce management platform Workmate. According to him, marketers should focus on offering value to a specific community.
In an interview with ContentGrip, Mathew shares how his company finds valuable customers with content marketing, why Workmate switched from a B2C to B2B model, and the importance of taking things slowly.
Thailand- and Indonesia-based Workmate is an enterprise tool for businesses that employ blue-collar workers for their day-to-day operations. Although Workmate serves various industries, it focuses primarily on the logistics and warehousing niche.
Using the platform, companies can organize and streamline processes like scheduling workers, tracking attendance, and setting up payroll. Workmate also functions as a recruitment hub, allowing companies to employ workers from its database of 50,000 pre-vetted profiles.
To date, Workmate has served a variety of big companies like Shopee, Foodpanda, Tokopedia, and JD Central. It has also raised a total of US$20.6 million in funding. From 2019 to 2021, the company has managed to triple its annual revenue.
Finding the perfect business model for Southeast Asia
A few years after graduating from Wellington College in New Zealand, Mathew left his home country to pursue a career abroad. He started out by working in Japan and Australia for several years. After that, he headed to Southeast Asia to help a friend with an ad agency called Admax Network.
As he worked with Admax from its very beginning, Mathew gained the full experience of running a bootstrapped business in emerging Asia. He soon became the chief revenue officer for Komli Media, which acquired Admax in 2012. He then joined a US-based martech company called Lotame and took on the role of managing director.
Despite an upward career trajectory, Mathew wanted to run his own business. "For me, it was about looking for an idea that I could get excited about and build my business around," he explains.
He began by looking for a model that had been proven to work internationally, but had yet to be implemented in the Southeast Asian market. That was the starting point of his first B2C firm, Helpster, a platform that supplied on-demand home services like electricians, plumbers, and so on.
Starting with B2C and pivoting to B2B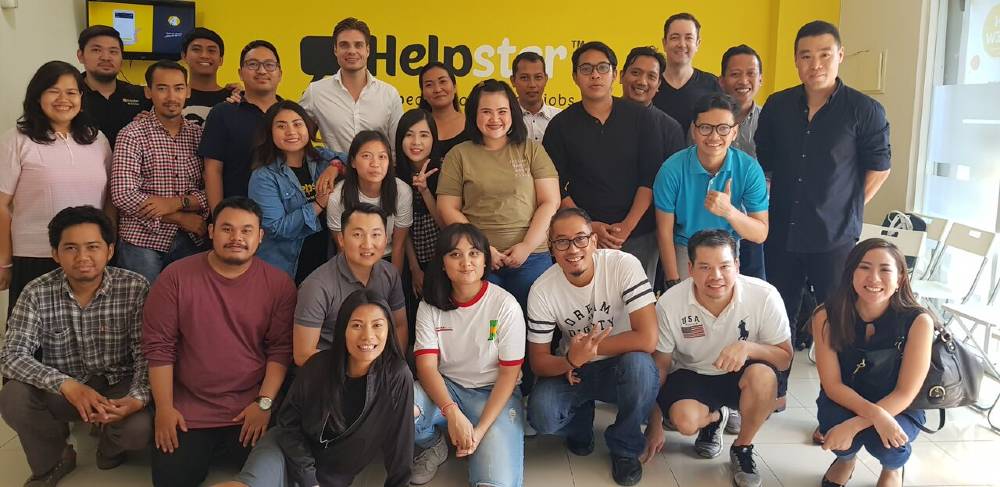 As a B2C startup, Helpster encountered many pain points which led the team to seek opportunities in the B2B arena. The team started pitching to businesses by emphasizing how the platform would help manage their facilities in a cheaper, more affordable manner.
During this process, Mathew discovered that companies were more interested in looking for blue-collar staff for their internal teams rather than in outsourcing workers for task-based services.
Mathew leveraged this market demand and transformed Helpster into the brand we know today as Workmate. By pivoting the business, he aims to solve problems in the blue-collar manpower market. These include things like offline talent scouting, conducting interviews, and addressing the lack of a centralized network to bring these job seekers together.
"We built a platform that would basically bring some structure and organization to the blue-collar labor market," says Mathew.
See: 29 smart B2B content marketing examples and success stories
Getting the first clients through direct sales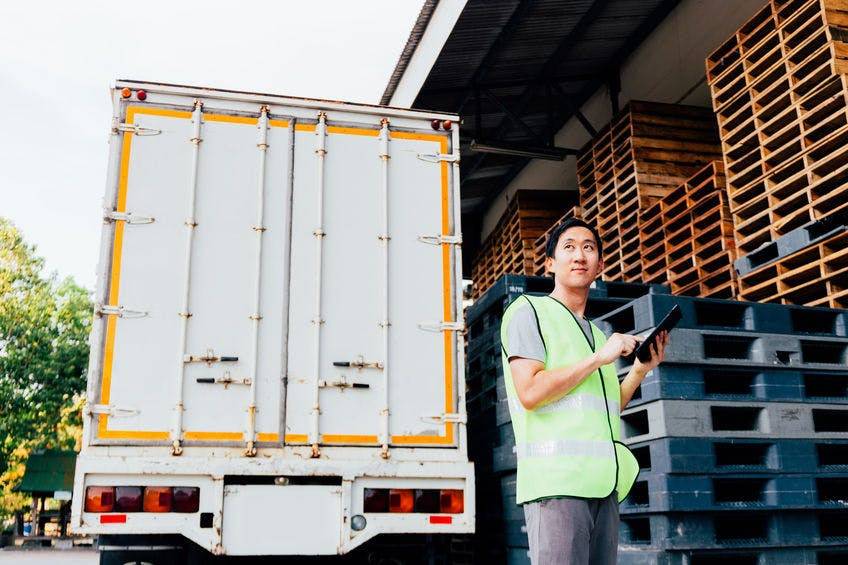 To acquire clients, Workmate chose to directly pitch itself to targeted leads instead of allocating a sizable marketing budget.
"We actually don't spend a lot of money on client-side marketing," says Mathew. "Most of our marketing is geared toward workers, in order to aggregate the workforce."
The team claims that Workmate's service is available for a wide range of industries, such as logistics, F&B, and hospitality. However, the team also realized that they needed to select a key sector to prioritize. This deliberation came as the pandemic began to take hold worldwide. As e-commerce started surging as a result, this key sector became clear to Mathew and his team.  
Today, Workmate focuses on logistics and warehousing. According to Mathew, this is because the volume, value, and revenue from the industry are much larger than they are in other spaces. In an era of lockdowns and social distancing, this is especially true, as more people shop online than ever before.
Finding target leads through content marketing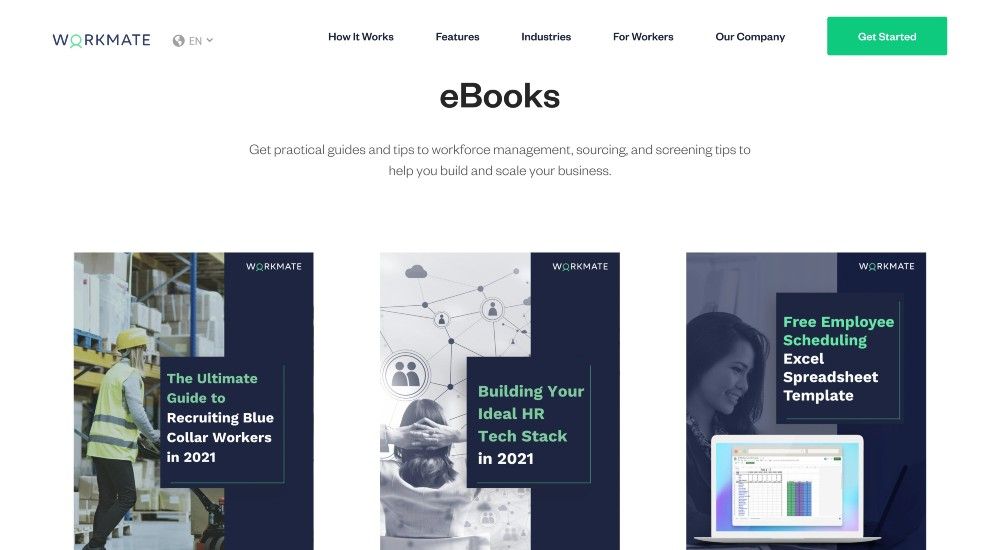 With the company now expanded, Workmate is directing some of its effort toward content marketing.
In addition to direct sales, the company now also tries to offer value to clients and the community. This is done via a variety of content formats (blog posts, e-books, etc). Mathew believes that putting out valuable content and knowledge will ultimately attract attention from potential customers.
Workmate's team tracks content performance and website traffic using HubSpot. This allows them to see which users frequently access their content and find it relevant to their problems.
"For example, our sales team can see the contact details or company of a particular person that has viewed our website four times in the last week and downloaded three e-books," he says.
When they find potential leads, Workmate's sales team claims to approach them in a consultative manner, rather then going straight into direct sales mode.
Focusing on a smaller group of customers to build loyalty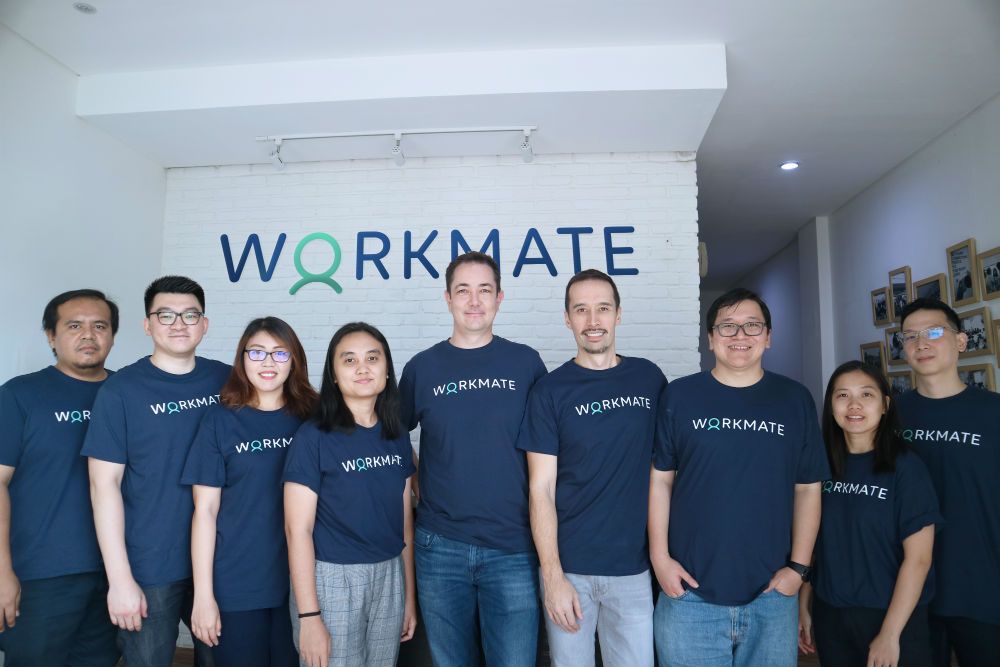 When asked for advice to fellow B2B startups, Mathew says that it's important to focus on your first group of customers.
He encourages entrepreneurs to take it slow and avoid scaling up the business too quickly.
"When you're starting out with five to ten customers, and they work with you to the point that they can't live without your platform anymore because it is so valuable — that's when you can scale," says Mathew.
Mathew has gleaned important lessons from the mistakes he made throughout his career. When Workmate first launched, he tried to reach as many customers as possible and ended up losing sight of the company's core focus.
Even though diversifying into multiple industries gave the company good traction, it also negatively impacted product development, as every industry has different needs. Pivoting from many industries to just one has helped Workmate sustain its business, says Mathew.
He adds, "We started with a broad focus, found something that we felt was actually the best fit, and then narrowed our focus toward that one industry."
Save time and money when creating and distributing high-quality PR and branded content. ContentGrow's platform serves up the best freelance content professionals and helps marketing teams execute at scale. Fill out the form below to distribute your press release in APAC and beyond.