6 things to know about martech platform 6sense
The platform helps marketers identify appropriate leads, track their buying journeys, and use data-driven strategies to close deals.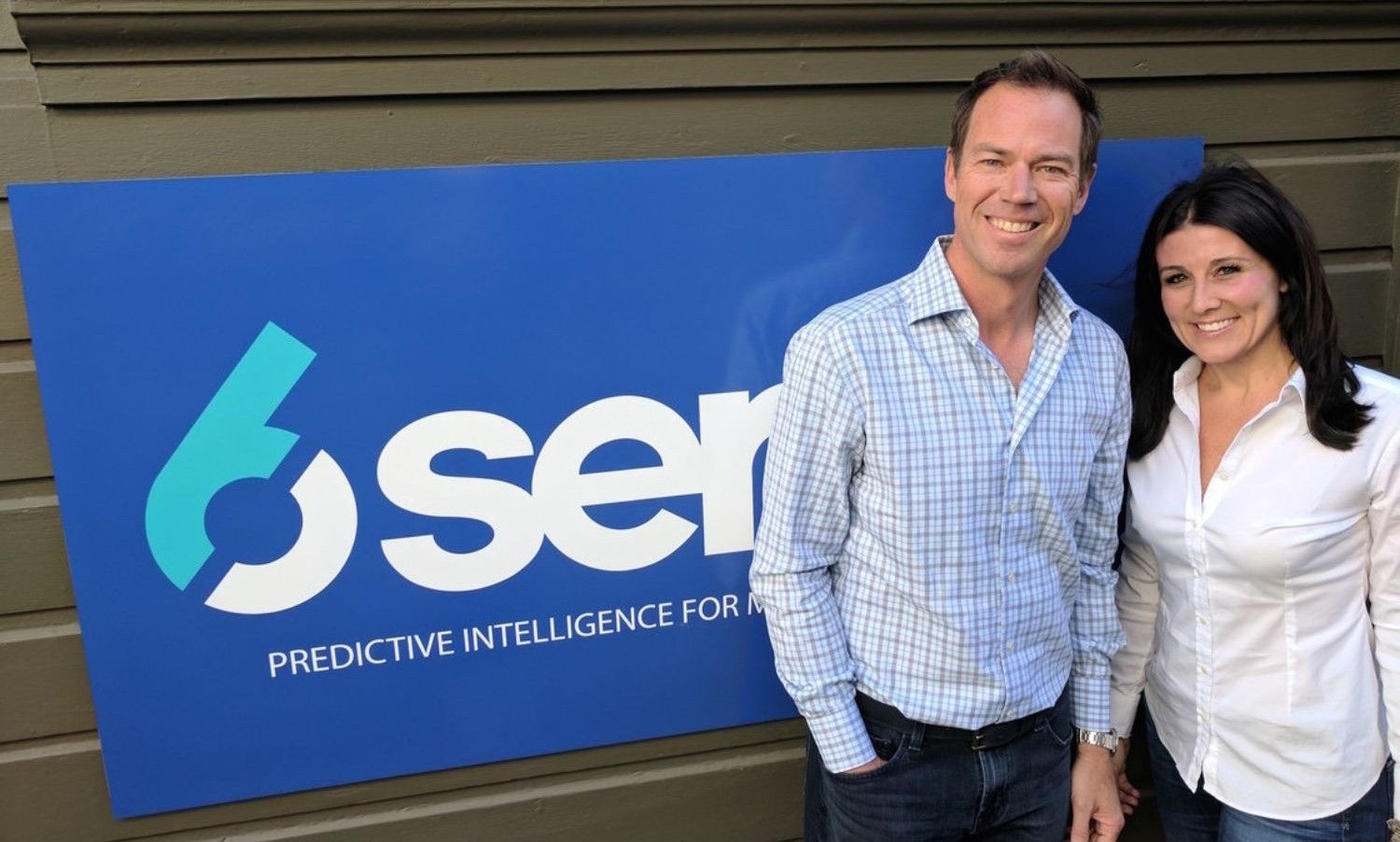 For those who've never heard of the term, account-based marketing (ABM) is a focused approach to B2B sales in which marketing and sales teams work together to target best-fit accounts and turn them into customers. At its core, ABM is a bottom-of-the-funnel play.
ABM is reported to have helped companies boost revenue by as much as 208%. This is done by marketers identifying potential buyers who've interacted with the brand at some recent point (mostly online) and then simply delivering personalized responses straight to them.
B2B marketers who are looking to win using this strategy can try martech tools like 6sense. The platform helps marketers identify appropriate leads, track their buying journeys, and use data-driven strategies to close deals.
Here are six things marketers need to know about 6sense.
What is 6sense?
Launched in 2013, 6sense helps businesses find leads with the highest potential for conversion. It aims to help both marketers and potential customers avoid misleading sales journeys. The tool gathers both identified and anonymous target accounts, analyzes their buying behavior, and predicts their position on the buying journey.
After identifying potential leads, teams can design personalized engagement strategies to close the deals via multi-channel campaigns (website, chatbot, emails, ads, etc). Using 6sense's intent signal feature, marketers can also receive suggestions on the best time to proactively engage with each lead.
6sense's CEO claims that its clients see a 40% increase in revenue growth, a 35% increase in average deal value, a 20% improvement in opportunity conversion rate, and a 20% reduction in deal cycle time.
How much does 6sense cost?
6sense's pricing is not displayed anywhere online. The firm encourages prospects to get in touch to discuss rates.
What is the company's traction?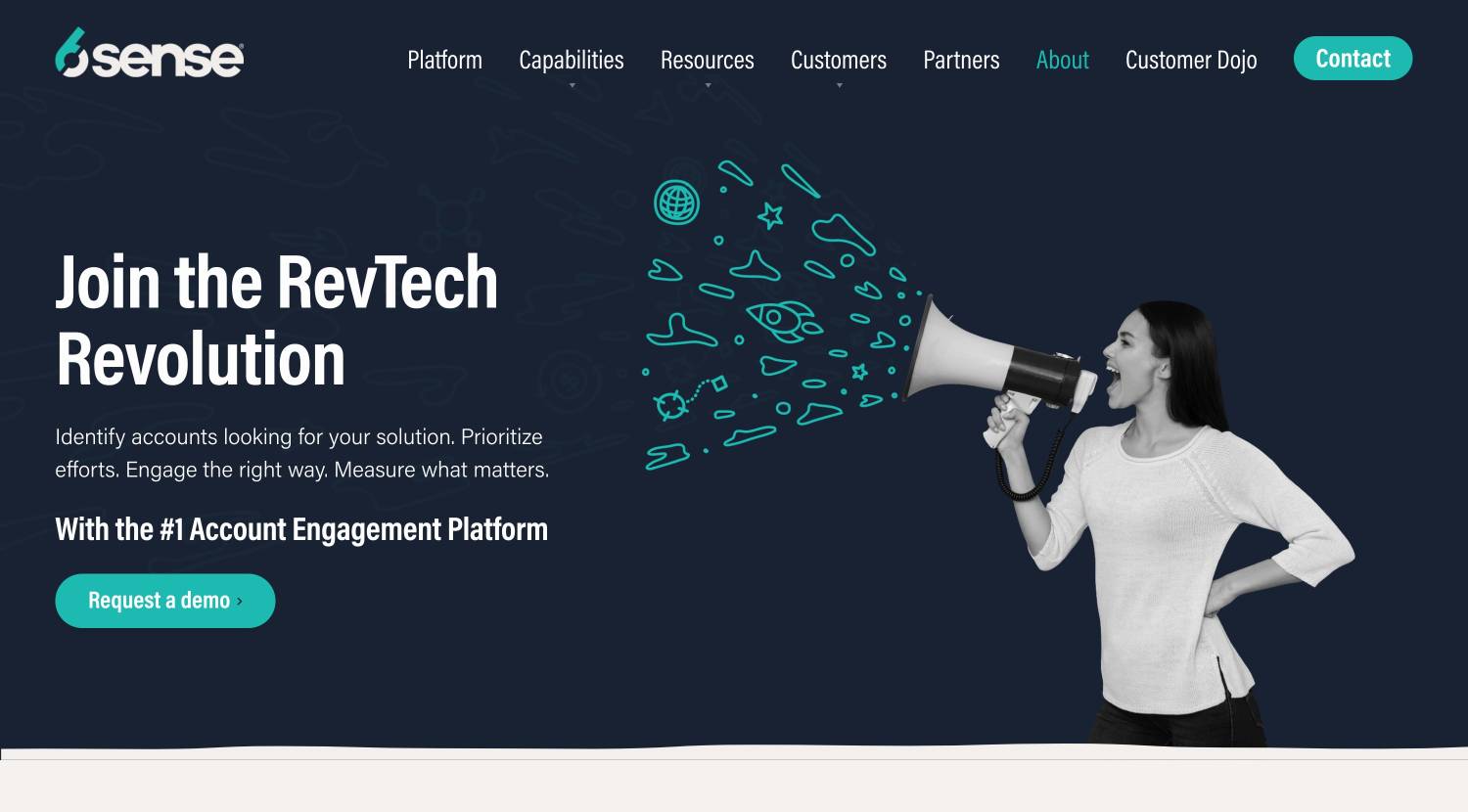 The firm claims to have scored a staggering 100% annual revenue growth over the past three years. This means that 6sense generated around US$40 million in annual revenue last year. According to Pitchbook, the startup increased its valuation from US$300 million in January 2020 to US$2.1 billion in March 2021.
6sense has received several forms of official recognition, including being named as a foremost ABM software leader by Forrester in Q2 2020, Inc's best workplace in 2020, and G2's account-based advertising software leader.
The company's clients range from small to big enterprises with notable names such as Dell, Motorola Solutions, Mediafly, and SocialChorus.
Who owns 6sense?
Viral Bajaria (CTO), Premal Shah (Engineering and Infrastructure SVP), Amanda Kahlow (ex-CEO), Shane Moriah (ex-Software Developer), and Dustin Chang comprised the squad that built 6sense in 2013. Jason Zintak later joined the team and replaced Kahlow as the startup's CEO in 2017.
Kahlow had a business consulting background prior to building 6sense, while the other four co-founders came with software development backgrounds. The ex-CEO retired in early 2020 and is currently active as a business advisor. Meanwhile, Chang and Moriah are now CTOs at other tech startups.
6sense has received a total funding of US$226 million from 12 investors, including D1 Capital Partners, Insight Partners, Industry Ventures, and Bain Capital Ventures. In 2018, it acquired ABM tool ZenIQ.io for an undisclosed sum.
Who competes with 6sense?
As an account management platform, 6sense is competing with Terminus and Demandbase.
Established in 2014, Terminus has accumulated US$120.6 million in capital from 14 investors. The firm made four acquisitions from 2018 to 2020. Its clients include marketers from WP Engine, Bazaarvoice, and Cobalt.
Starting way earlier in 2007, Demandbase raised a total of US$143 million from 12 investors to date. It has so far made five acquisitions from 2015 to 2021. Demandbase's portfolios are filled with big brands such as Adobe, DocuSign, Informatica, and Thermo Fisher.
What are 6sense stakeholders saying?
"We're already seeing account-based tech, sales tech, and legacy marketing tech categories beginning to converge into a massive market that will only continue to grow. I also believe 6sense is uniquely positioned to capitalize on this opportunity and deliver the transformation our industry is so hungry for," said Zintak.
Dan Sundheim, Founder and Chief Investment Officer at D1 Capital Partners, added, "Customer conversations are a critical part of our due diligence process, and the feedback from 6sense customers is among the best we've heard. Improving revenue results is a goal for every business, but it's easier said than done. The way 6sense consistently creates value for customers made it clear that they deliver a unique, must-have solution for B2B revenue teams."
See: Martech startup funding news: 48+ investments and acquisitions in 2021
Save time and money when producing high-quality branded content. ContentGrow helps teams work with perfectly-matched freelance writers and journalists at preferred rates. Fill out the form below to get your own talent list or visit the site to get started.