Facebook's Antoine Blanc on the importance of SMB storytelling in Asia
Facebook's Head of Community Marketing & Advocacy in APAC unpacks the role of storytelling as it relates to SMB marketing.

It's no secret that the pandemic hit small and medium-sized businesses (SMBs) particularly hard the world over. In Asia Pacific, Facebook's Head of Community Marketing & Advocacy Antoine Blanc shares that 55% of SMBs in the region reported a fall in sales due to the crisis.
However, most are still optimistic about their future, says the marketer. In fact, Antoine claims businesses that successfully pivoted to online channels — and generated at least 25% of sales via these channels — were more likely to report an increase in revenue. This emphasizes the importance of small businesses today needing to get comfortable with digital tools as growth mechanisms.
Antoine, who has spent the past 15 years running the career gamut at Google, Twitter, and Instagram, is now on a mission to help SMBs across APAC grow. His goal is to help them build their businesses by equipping them with products, training, and digital resources.
In an interview with ContentGrip, the Facebook marketing head unpacks the role of storytelling in his line of work.
Digital show-and-tell
"Storytelling is at the core of my role," explains Antoine. "I get to see first-hand the creativity and resilience shown by businesses as they transform and move forward, even through the most challenging times. As a marketer, I aim to showcase these journeys of digital transformation, and make them accessible to anyone who wants to learn […] "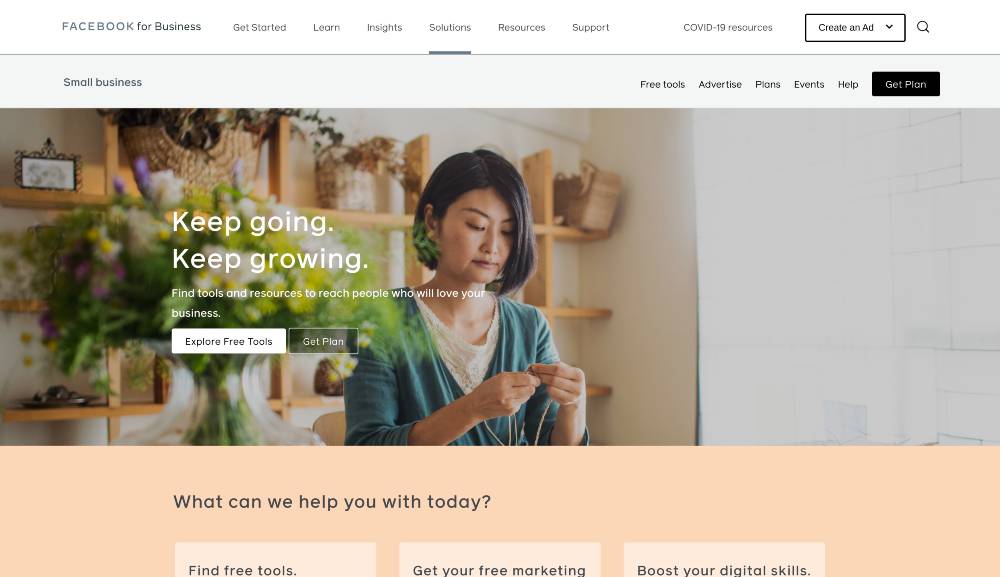 According to Facebook's SMB business page, to help small businesses thrive in Asia Pacific, the firm provides free business tools and resources, while also initiating tailor-made programs as part of its community marketing efforts. At the beginning of the pandemic, Facebook allocated US$100 million in cash grants and ad credits to help small businesses in more than 30 countries market themselves via the social network.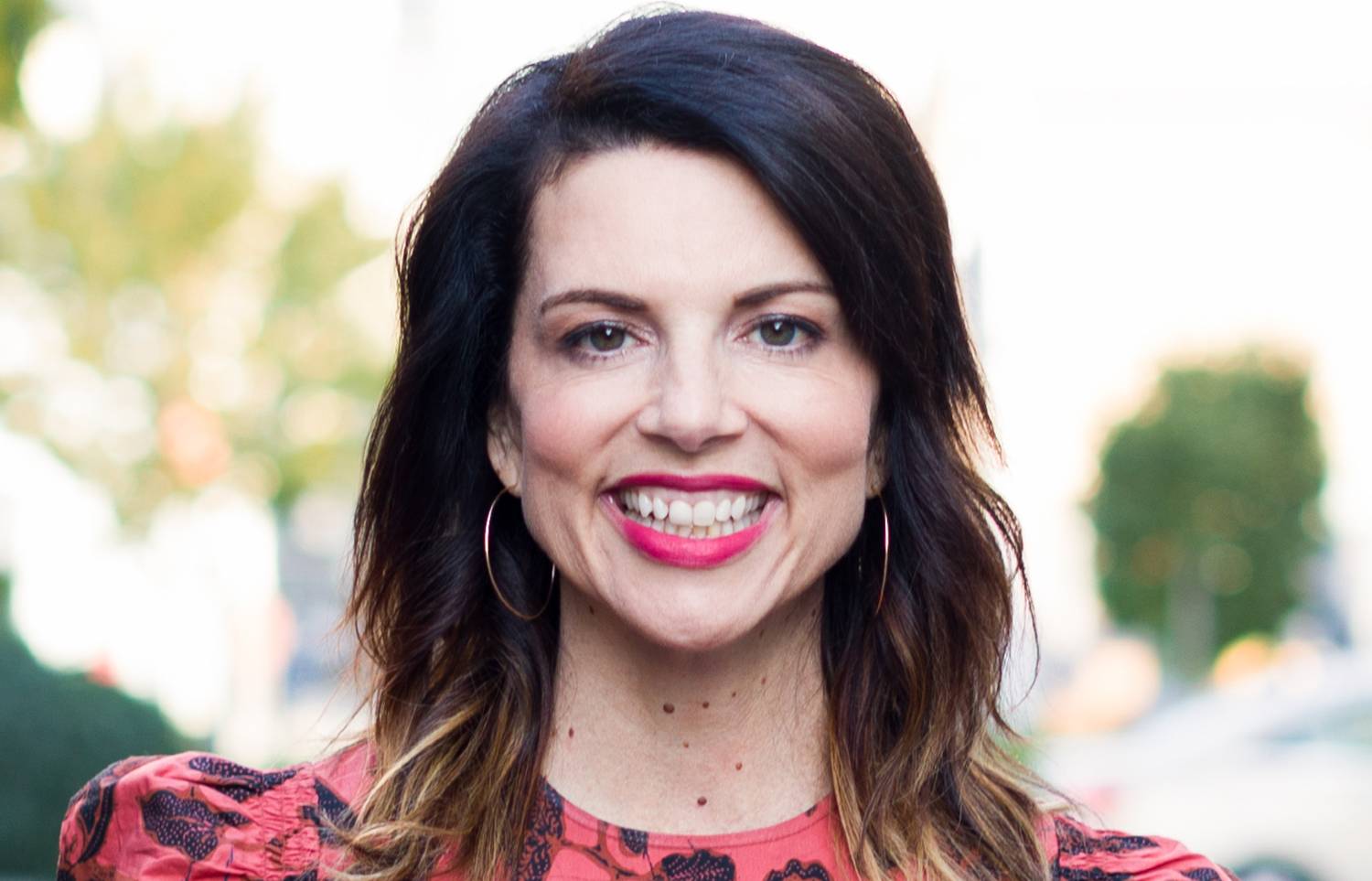 Since April 2020, a small business owner can now create a fundraiser on Facebook for their business and ask loyal customers for support.
At the heart of these activities, however, are the success stories from Facebook's 200 million businesses and 10 million active advertisers. It's Antoine's job to tell these stories to entrepreneurs in Asia. The social media stalwart showcases stories of different business owners and lays out success narratives on its Business page and in its newsletters.
Antoine's team has gone to great lengths to highlight the stories of SMBs that found creative ways to keep their businesses going and growing using Facebook tools. These highlight the business goals of the clients, the specific tools used in each case, real execution examples, and the end results for the business.
One compelling story is that of Roxanne Lineses from Pampanga in the Philippines.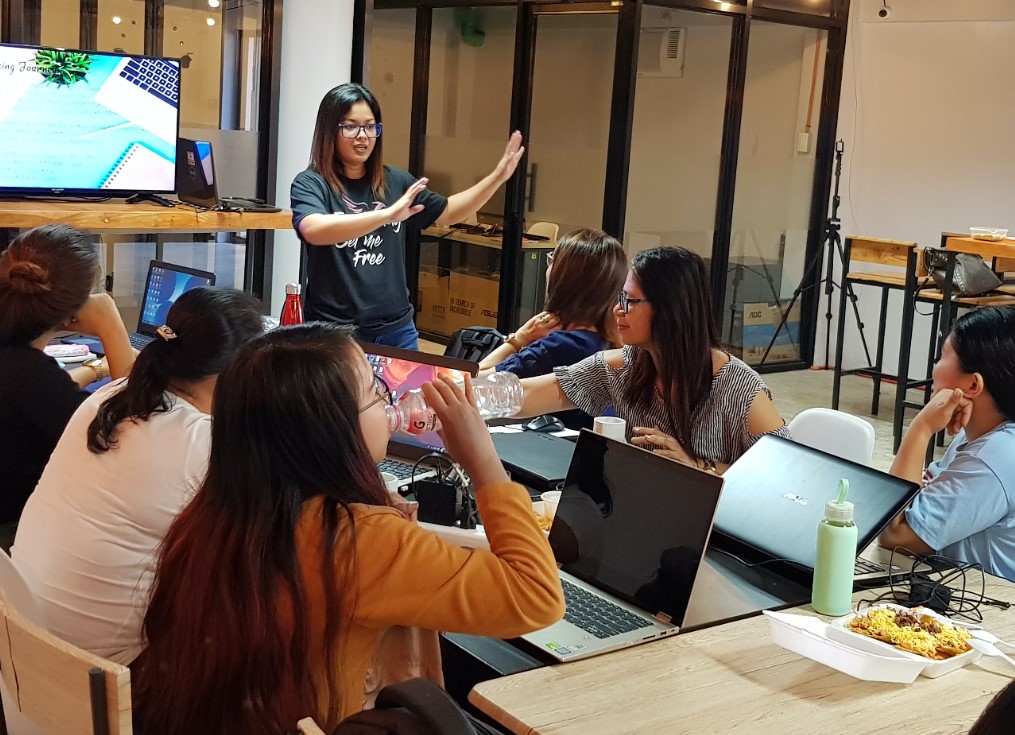 See: 29 smart B2B content marketing examples and success stories
Roxanne always wanted to be a teacher but instead pursued a career as a report developer and analyst. Eventually, she left her job to start her own company called Xcel Hub Training Services. The business offers a variety of training camps and workshops that teach people how to master career-relevant disciplines such as accounting, social media management, search engine optimization, content writing, WordPress development, and more.
As Covid-19 caused many small companies to shutter and locals to become unemployed, Roxanne was determined to keep her startup going and to continue helping people develop the skills needed to land new jobs. Her strategy was to offer complimentary MS Excel and Virtual Assistance workshops online.
Roxanne promoted Xcel Hub's online workshops via Facebook Pages and gathered students into a Facebook Group to broadcast messages and host discussions. Since the Enhanced Community Quarantine in the Philippines began, Xcel Hub has successfully conducted more than 25 workshops on Facebook Live.
Together with her team, Roxanne has trained and certified more than 800 students, ten of whom so far have gone on to land digital jobs shortly after graduation. With a 2,500-strong community of students, Xcel Hub has begun attracting more employers and mentors who want to support the online workshops.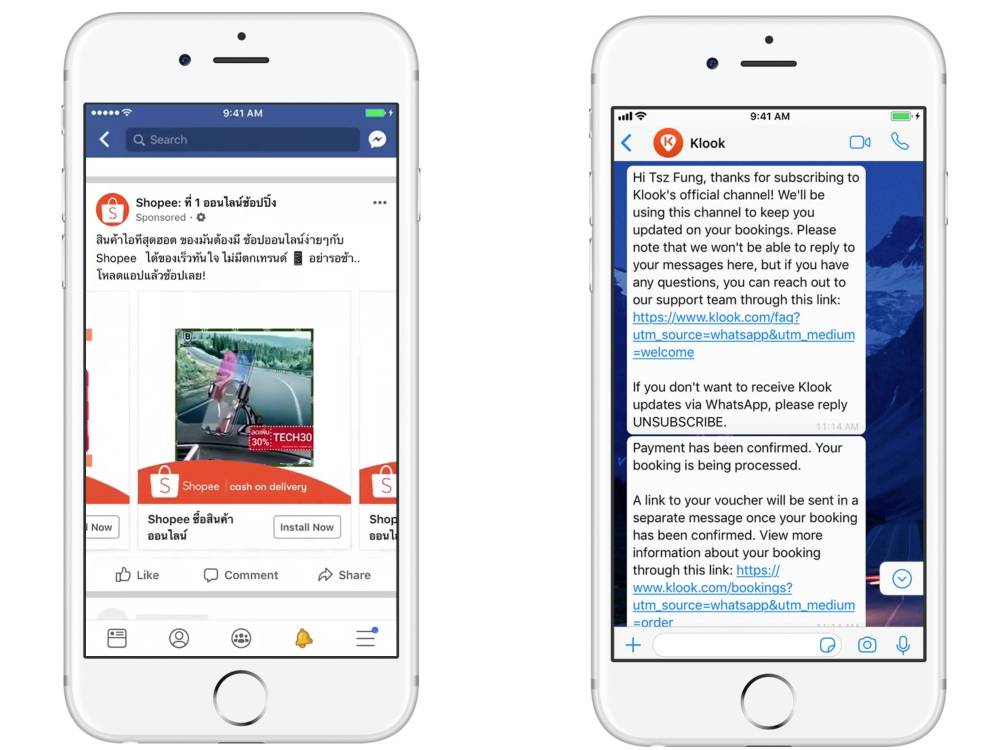 While not an SMB itself, Shopee's case study is an interesting example for SMBs to learn from. The microsite shows how the heavy-hitting ecommerce player was able to test a variety of creative ads to push incremental app installs in Thailand. The firm ended up using Smartly.io templates to A/B test ads on Facebook. The conclusion? Ads with Shopee's logo recorded 77% more incremental app installs than those without it. These are the kind of granular marketing insights that can only be gained by experimentation.
Meanwhile, Asia's now famous experiential travel e-marketplace Klook was able to increase its user engagement by supplementing its email and native app notifications with extra notifications via Facebook-owned WhatsApp. Klook shared that it was able to generate a 63% higher opt-in rate from WhatsApp notifications compared to those from its native app, as well as a 2.8x higher action rate compared to email.
These function as sources of inspiration but also learning for fellow SMB marketers in Facebook's community. Often, the success stories shine a light on entrepreneurs who share similar backgrounds and marketing goals with the target audience.
Antoine believes tech companies like Facebook need to offer more social, mobile, and connected experiences that can help their SMB customers not only survive during tough times, but also stand out from the competition. Meanwhile, marketers and entrepreneurs have an opportunity to reimagine the channels and platforms on which their businesses can be discovered and engaged with.
He adds, "Wherever you are in the world, making sure that your business is visible, discoverable, and conversational is going to be your core task as an effective marketer."
Save time and money when producing high-quality content. ContentGrow helps brands and publishers work with perfectly matched freelance writers and journalists at preferred rates. Fill out the form below to get your own shortlist of talent or visit the site to get started.