How Mighty Networks pulled in 10,000 highly engaged customers
Serial entrepreneur Gina Bianchini, CEO of Mighty Networks, shares a variety of marketing gems as she recounts the journey from zero to 10,000 customers.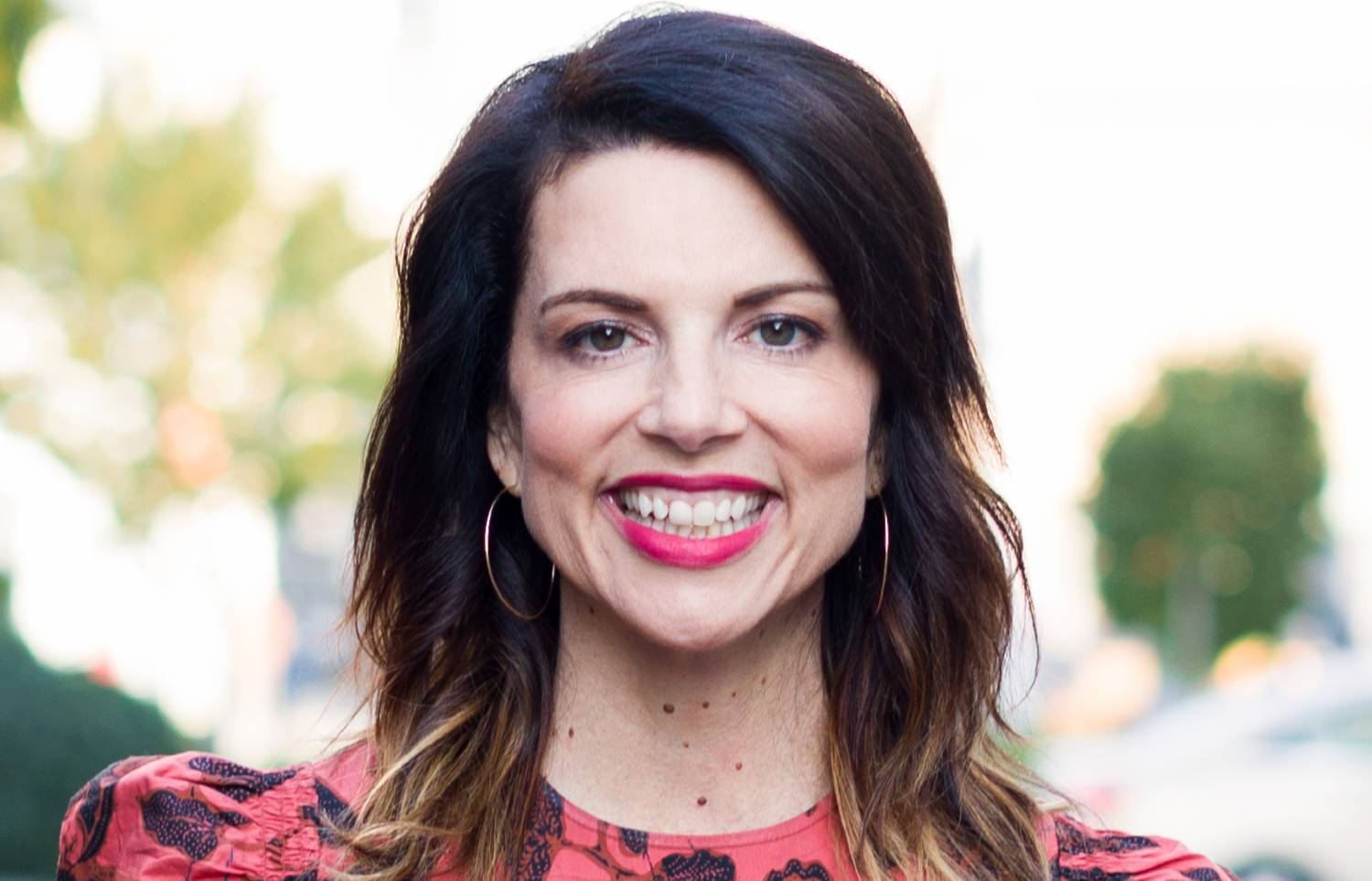 In recent years, the 'passion economy' has gained substantial ground. Across platforms, indie content creators are building their own niche communities and serving up multimedia that resonates with highly focused audiences — all while generating income for the creators themselves. Some say it's a time of unprecedented empowerment for thought leaders.
Mighty Networks — a platform for creators to cultivate online followings and memberships — believes that a thriving community shouldn't be restricted to just a one-sided conversation. Instead, members should be able to partake in the dialogue and add value to the ecosystem as a whole.
"While this may sound dire, I believe that content alone is a bad idea," explains Gina Bianchini, CEO and Co-founder of Mighty Networks. "Content may be why someone comes to a website, but they don't have a lot of reasons to stay unless you also have a community. In fact, I believe that content alone will kill the creator economy. It just makes more sense [...] to build a community that gets more valuable to every member with each new person who joins."
Launched in 2017, Mighty Networks provides a platform for creators, coaches, and brands (referred to as 'hosts' in the app) to build online communities with the combined functions of a website builder, membership area, and online course tool. The company currently supports more than 10,000 users who are building own followings, with some of the most successful creators earning six-figures in annual revenue.
Mighty Networks reported immense growth in 2020: a 250% increase in business revenue and a 400% increase in creator payments. In April 2021, the firm announced US$50 million in fresh funding to accelerate growth.
Speaking with ContentGrip, Gina shares her insights into building the business from zero to more than 10,000 highly engaged, paying customers.
A veteran on a long, arduous journey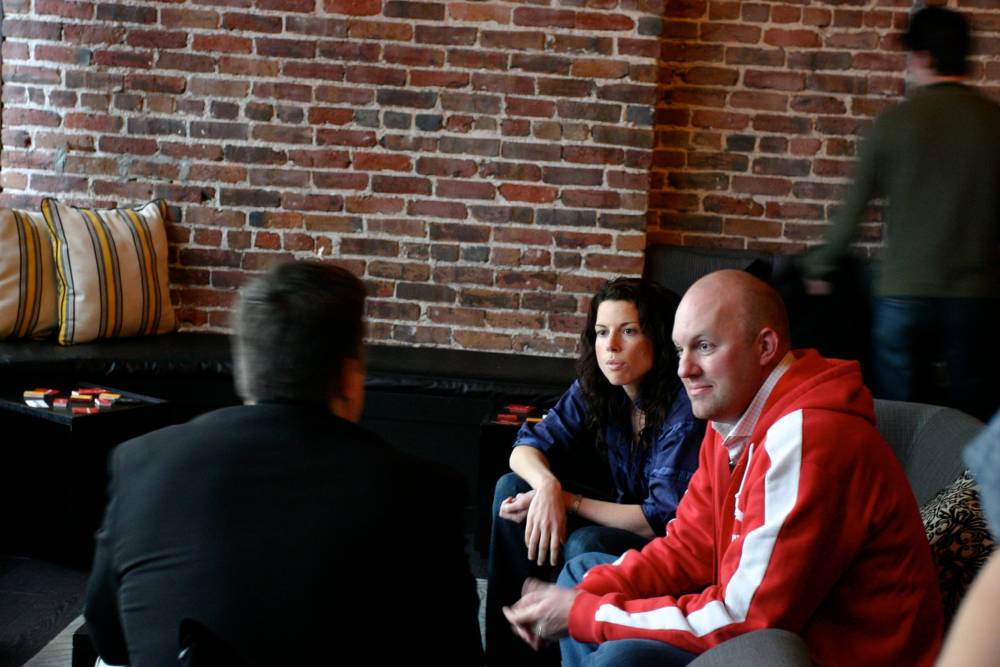 Mighty Networks is not Gina's maiden voyage into entrepreneurship. She is a bona fide veteran in the American social networking industry.
In 2004, Gina launched social network builder Ning, which (much like Mighty Networks today) allowed an early generation of creators and brands to build their own social networks. On her watch as CEO, the company reached nearly 100 million users globally and 3 million in-app communities known as 'Ning Networks,' of which 300,000 were active monthly.
"I'm obsessed with the opportunity to build a world with millions of unique, vibrant communities – led by creators, coaches, and brands – that bring people together to master something interesting or important to them," says Gina. "This may be a community around a career, health and wellness, or other important interests from parenting to personal finance. Just the idea of this amazing world that celebrates people's creativity, passions, and deeper connections is exciting to me."
However, having a wealth of business and entrepreneurship experience doesn't guarantee instant success. After Ning, Gina broke ground on her next venture in 2011 under the name Mightybell, which helped users create private guides for anything under the sun. Up until 2017, the business went through several fresh versions of itself and ultimately pivoted into the Mighty Networks form we see today.
As such, Gina's team underwent loads of product and marketing iterations over the course of a decade. According to her, it hasn't been just about testing new features, but also discovering specific use cases that Mighty Networks can solve.
"You have to build something different. And not just different in terms of 'Well, we have these three features, and those three features are different from a platform that has 2 billion people on it.' That's not going to work. It has to be for a different use case, a different reason that you exist," Gina said on the Founder's Corner podcast. "Create something that is different — not better — than the status quo and addresses why people do the things they do."
Today, Gina trusts that Mighty Networks fits for a very specific use case: enabling hosts to bring together their true fans and generate revenue. This money can then be reinvested back to the network to make it even more meaningful to the members.
For example, online women's sports brand Oiselle uses Mighty Networks to help female runners meet new friends and participate in worthy social causes. The ecommerce firm empowers its members to create local team chapters and help moderate content. Additionally, the community (called Oiselle Volée) also has private "safe groups" that members can flock to if they need to discuss things that matter beyond sports (e.g. groups for LGBTQ members, etc).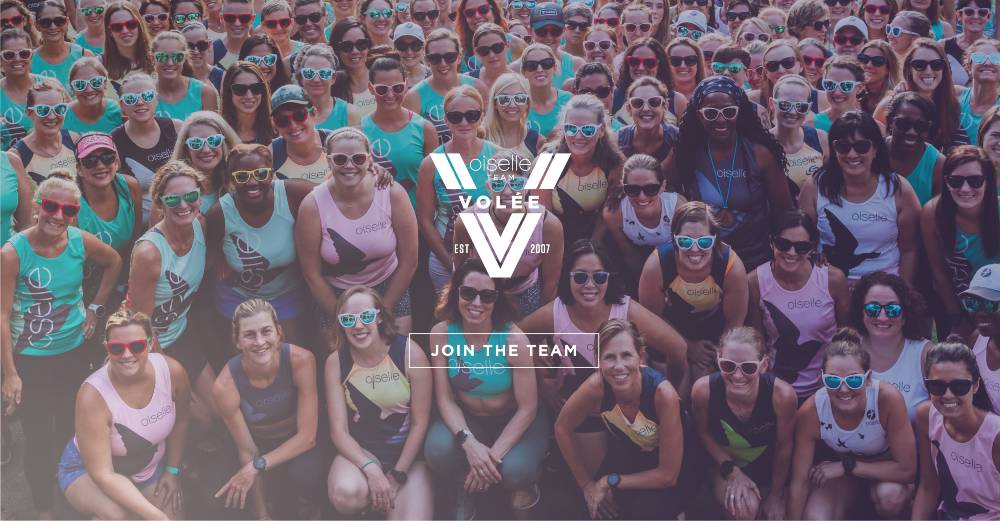 After launching the community on Mighty Networks in January 2020, Oiselle Volée now has almost 4,000 members paying US$120 in annual subscriptions.
Gina's team believes that networks built around a shared interest are fundamentally different from other forms of social media, which aim for massive scale. Apps like Twitter are designed to let people consume message after message, until the end of time.
As a SaaS firm, on the other hand, Mighty Networks is inherently motivated to help hosts and members thrive. For this reason, Gina is focused on building the platform from a strong core as opposed to simply leaning on high engagement numbers that are, more often than not, shallow in the context of business and revenue.
How Mighty Networks got its first 100 paying users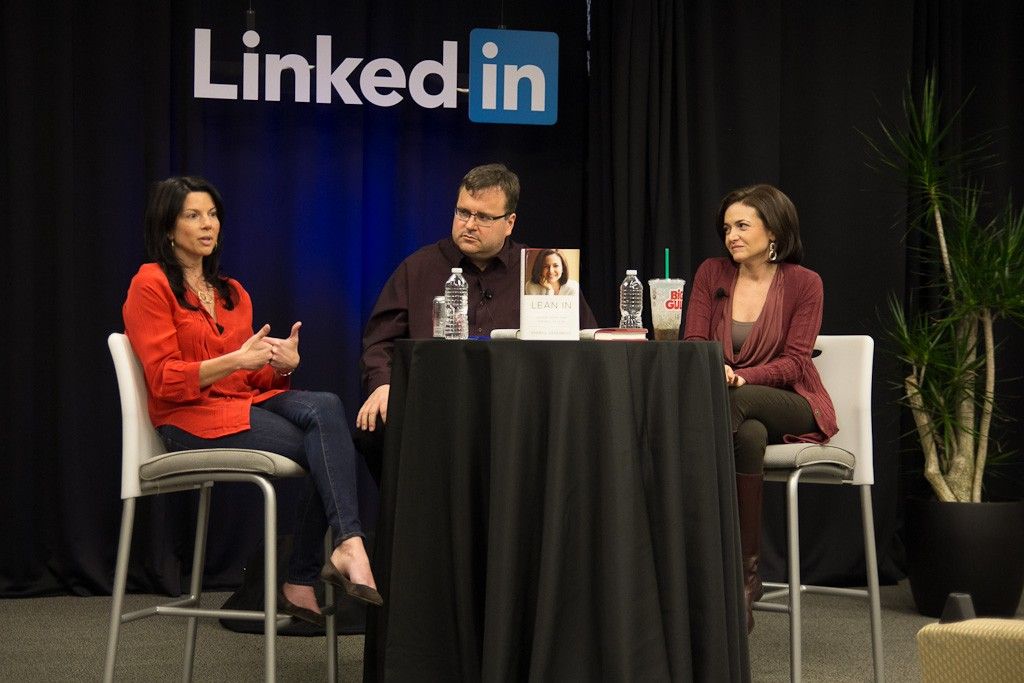 Looking back, Gina shares that the way her team re-launched the platform in 2017 is not necessarily how she'd do it today.
The team built its product and started bringing in early adopters via personal relationships and people that Gina and her partners already knew.
"Today, the main thing I'd do differently is start by picking a niche and building the community ahead of a product. With this strategy, we could have built trust earlier with our core customers by finding people who most urgently wanted a new kind of online business platform powered by community. It would offer them courses, conversations, and even a paid membership around the results and transformation they were looking for," explains Gina.
She adds, "This is the new MVP I see more and more entrepreneurs embracing. Now, rather than 'minimum viable product,' MVP means 'minimum viable people.' I think this trend means more people can become creators, coaches, and entrepreneurs without ever learning how to code. This is a great development."
Gina is not alone. Product Hunt Founder Ryan Hoover and Beme Founder Casey Neistat attributed the success of their products to communities they built before launching.
"This is the best way to learn quickly about your prospective customers, build value for them before you write your first line of code, and diversify your revenue streams before making your first product sale," says Gina.
Going from 100 to 10,000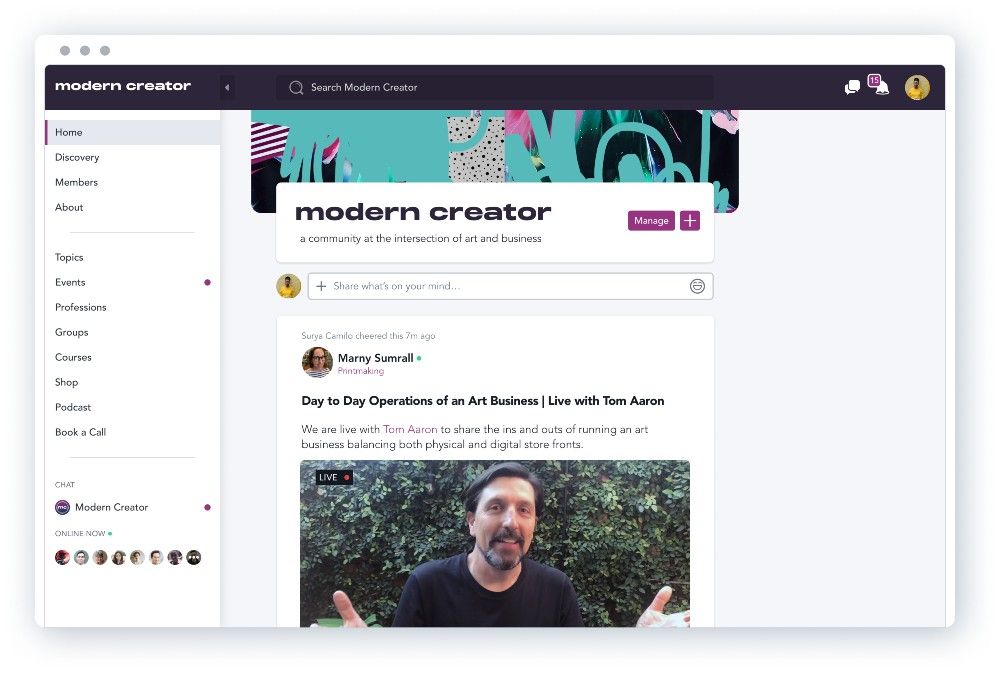 Getting from 100 to 10,000 customers is a different ball game for a SaaS firm, as it can't rely solely on leveraging existing networks. However, Gina is proud to say that Mighty Networks members account for 40% of the new hosts who create fresh networks. She remarks, "This organic vote of confidence is something we work hard to keep everyday."
From there, the team uses a combination of paid search advertising, YouTube, and SEO to reach the next generation of creators. In a Q&A session with online women community Elpha, Gina pointed out that podcast interviews have become her number one source of high-quality, free traffic over the past few years. She emphasized that podcast ads, on the other hand, didn't work for Mighty Networks.
When it comes to SEO via Mighty Networks' company blog, it all comes down to content quality. Gina believes it's worth crafting high-quality articles that target non-competitive but relevant keywords. According to UberSuggest, Mighty Networks' top-performing articles include keywords like "Facebook Group alternative", "membership site platforms", and "Slack vs Discord." All articles come with free trial CTA buttons.
The Mighty Networks team regularly does a series of product experiments to optimize user acquisition. "A series of experiments we've been running on a weekly basis have doubled the conversion rate from our free trials. It's not about new traffic, but it's about getting traffic to convert," she explained in the forum.
On the other hand, Gina also shares that PR, social ads and sharing, as well as affiliates haven't worked well for her business.
With all of this in mind, Gina had an interesting 'aha' moment on the journey from 100 to 10,000 paying hosts. She discovered that Mighty Networks needed to narrow its focus.
She unpacks the moment:
"This may sound counterintuitive, and it is. But by moving from 'everyone can use a Mighty Network' to 'we serve people who want to create career or professional communities of peers,' everything picked up. We not only started to see adoption accelerate from career and professional communities but health and wellness communities started to emerge as well. From there, we had people start to create and grow Mighty Networks for other important interests. We grew the number of paying hosts by 200% in one year by going narrower."  
This also helped the team gain clarity in terms of finding and supporting potential users. Mighty Networks soon rolled out special features like its community name generator and paid online courses.
What makes Mighty Networks unique?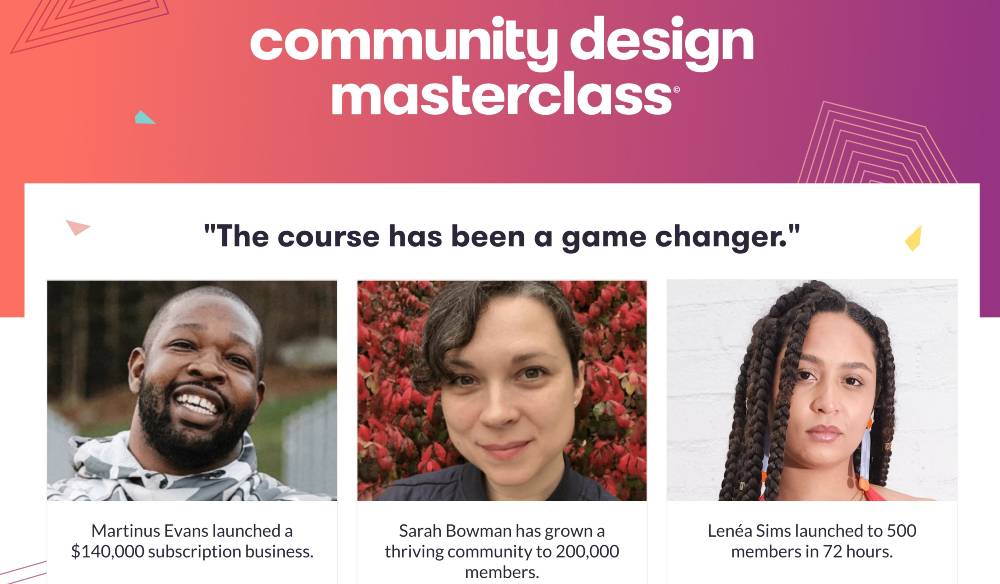 It's important to know that Gina isn't a lone ranger in this space. There are other companies that also help creators and brands build paid membership websites and sell online courses. But the key differentiator, according to her, is that the community powers everything Mighty Networks does:
"It means that not only can you bring more of a 'creator tech stack' together in one platform, but with a Mighty Network, you're not just selling digital products and services – you're creating a community that gets more valuable to every member with each new person who joins and contributes. That's powerful. And you can't do that anywhere else."
Creators, coaches, and brands interested in building an online community can also learn from the pros inside Mighty Networks' own network called Mighty Hosts. They can meet fellow creators, get inspiration, and learn about making the most of the app's features.
Hosts can also learn about more advanced strategies via Mighty Networks' paid courses (Community Design Masterclass). This is where the firm teaches people how to build a community that is, as Gina puts it, "so valuable that you can charge for it, and so well-designed it essentially runs itself."
Save time and money when creating and distributing high-quality PR with ContentGrow. Sign up to get your campaign started or book a quick call with our team to learn more.