For beginners: how to build a blog content calendar (FREE TEMPLATE)
Beginner marketers should make sure their publishing routines are in lockstep with a pre-meditated blog content calendar. Here are some tips.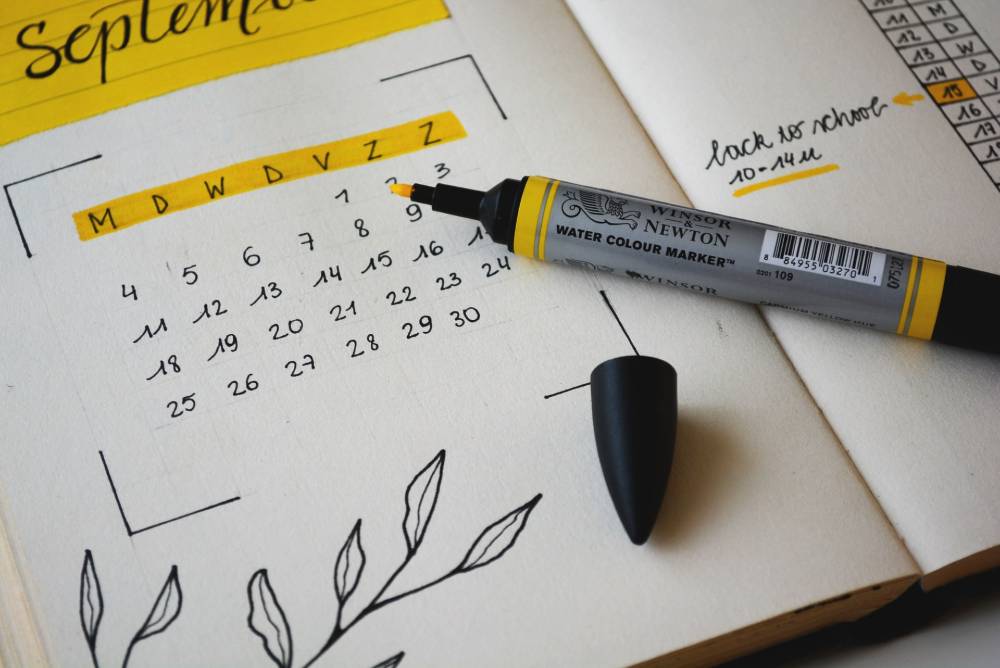 According to a 2020 report by Content Marketing Institute, blog posts are the number one content type among B2B marketers. During the planning process, these marketers often use an editorial calendar to keep things organized.
Beginner marketers can also benefit from using a blog content calendar. Here are some potential upsides to consider:
1. Get organized and categorized. Marketers can use a blog planner to map out ideas and key data inside of a specific category before determining topics for upcoming posts. Planning becomes more effective with a clear cut process and workflow.
2. Avoid common publishing mistakes. Issues such as running repetitive stories often arise after you've reached a fast-paced publishing cycle. Having a calendar will help your business run content on a predetermined schedule. With the help of an editorial roadmap, marketers are able to review and record activities to ensure that everything is spaced out appropriately.
3. Collaborate with colleagues more efficiently. Team members can communicate with each other inside the blog content calendar for brainstorming activities or giving feedback. With all visibility in place, it's also easier to track content creation progress and check if everything is still on schedule.
Essential elements for the ideal blog content calendar
When it comes to creating blog content calendars, marketers should consider adding the following elements:
1. Editorial necessities. These include a publishing schedule, blog categories, article titles, authors, content descriptions, target audience personas, CTAs, and published links. Marketers can also use color coding to help with visual coordination.
2. SEO materials. This is where the team will fill out target keywords, SEO titles, meta descriptions, article URLs, and proposed word counts.
Depending on the team's preferences, you can also add more details into each topic plan, like article tags, social media captions, and a place to store additional ideas. For those who prefer to get started with Google Sheets, we've created a blog content calendar template example here.
Recommended blog content calendar tools
Alternatively, practitioners may want to use more sophisticated editorial calendar tools for more effective workflow. These tools can help with a variety of things, including team notifications (for publishing reminders) and discussions.
Here are some recommended blog content calendar tools to explore:

This platform offers an end-to-end solution for blog and social media publishing, which includes a content calendar. Marketers can collaborate with team members inside the content calendar, with filters to easily view certain project overviews. This content calendar tool can sync with third-party calendar apps like Google Calendar and Microsoft Outlook.
StoryChief's app comes with other useful blogging features, such as SEO scoring, analytics, and social media management. The app charges US$120 per month.

This is a project management software for a variety of business activities, which includes blogging. Wrike offers multiple collaboration tools (like a calendar, kanban, and gantt chart) that may be customized for specific use cases.
Marketers can start with Wrike's editorial calendar template. The calendar offers the usual functions of team collaboration, increased stakeholder visibility, and deadline notifications. The app is free to use for small teams (no more than five users).

This is also a project management software that can help marketers manage their blogging schedules. The app is pretty neat, as marketers can choose one of its editorial templates, and import data from an existing spreadsheet.
On top of collaboration functions, Asana lets teams view the calendar in different formats, such as calendar and lists. Marketers can also easily view ongoing conversations and shared files in the app as well.
Asana is free to use for individuals and small teams (up to 15 users).
Save time and money when producing high-quality content. ContentGrow helps brands and publishers work with perfectly matched freelance writers and journalists at preferred rates. Fill out the form below to get your own shortlist of talent or visit the site to get started.