Bonjoro wants marketers to get personal with email videos
The app claims to triple its customers' email open rates with personalized videos.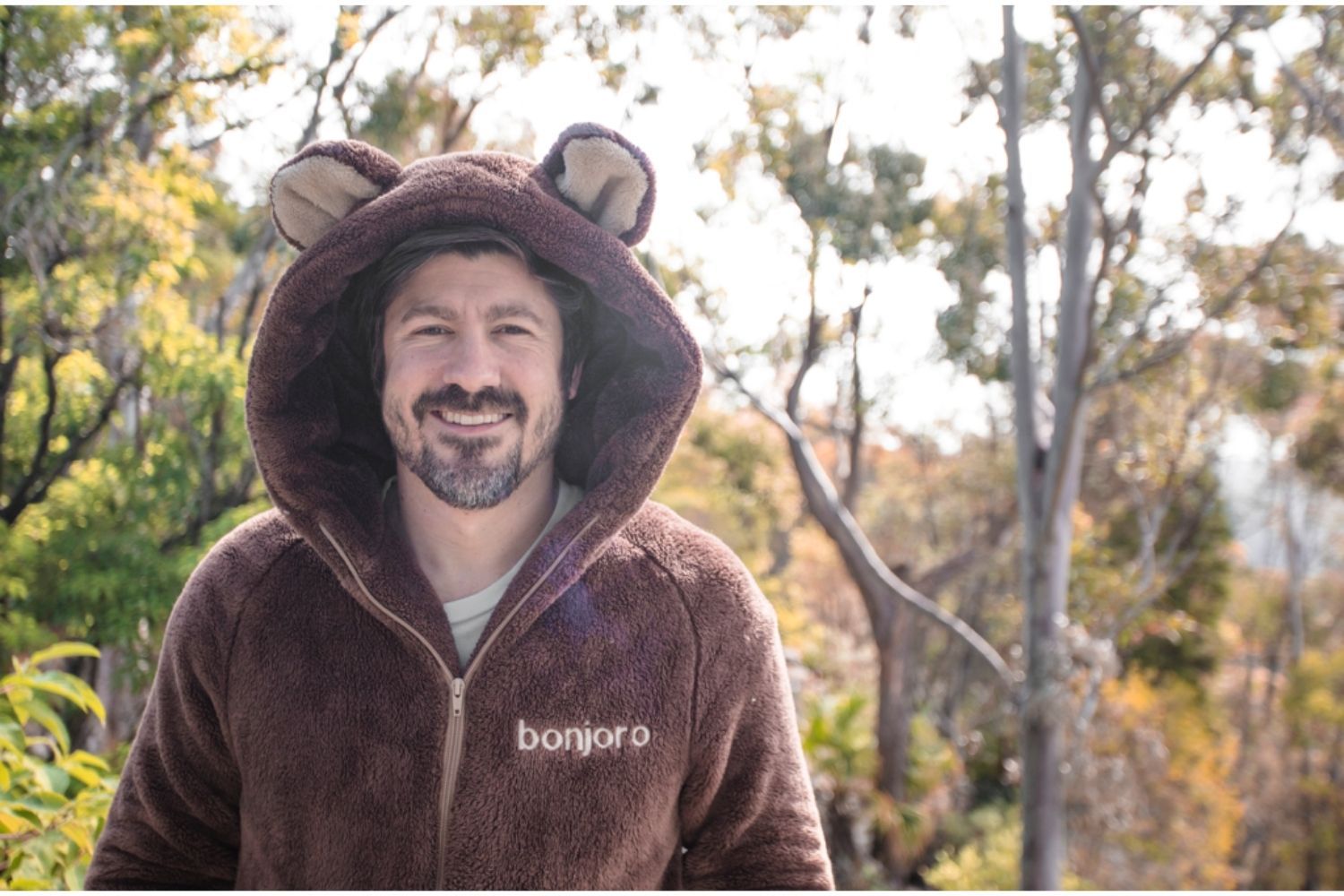 The average email open rate is about 21%, which is a real dilemma for email marketers. Many factors affect this low average, including the sheer amount of marketing spam received daily by email users globally.
To help businesses truly stand out in a sea of marketing emails, tools like Bonjoro believe the solution sits in personalization. Bonjoro allows marketers to create videos and send them to customers easily via email. Here are six things marketers should know about the app.
What is Bonjoro?
Bonjoro aims to help businesses build rapport with customers by sending personalized videos on email. Marketers can choose to send videos to individual customers or up to 50 contacts simultaneously. Additionally, they can share the videos via newsletter or social media.
Here's how the platform works: Users can start by selecting the recipient, then record a video or upload a pre-recorded one. From there, they can add a written message, set a call-to-action (CTA) button, and send it through. Recipients will view the video on a landing page where they can respond by typing a message, sending their own video, choosing emoticons, or directly clicking the CTA button.
Bonjoro claims that this method has helped its clients triple their email open rates.
There is a wide range of use cases for Bonjoro's tech, including converting inbound leads, onboarding new customers, and following up with webinar attendees. The platform also integrates with various marketing apps such as Zapier, Salesforce, and Pipedrive.
What is Bonjoro's pricing?
The app offers a free plan that allows users to create up to 50 videos per month with Bonjoro's branding. It has three paid plans: basic (US$15 per month), pro (US$33 per month), and growth (US$66 per month).
The basic plan offers additional features such as email deliverability reports, analytics, message templates, and custom branding. The pro version provides an unlimited video quota, funnel training, and team inbox feature. Marketers can also send videos to multiple contacts and receive consulting sessions with the growth plan.
Bonjoro offers a 14-day free trial, as well as an annual plan that helps businesses save 17%.
What is the company's traction?
Launched in 2017, Bonjoro claims to have helped more than 44,000 businesses send video emails. Some of the prominent names on its list include ClickFunnels, Marketed Inc, ConvertKit, and Ontraport.
The company shared that it raised US$743,000 in seed funding in its early days. The martech firm says it is now profitable, without revealing exact revenue figures.
Who owns Bonjoro?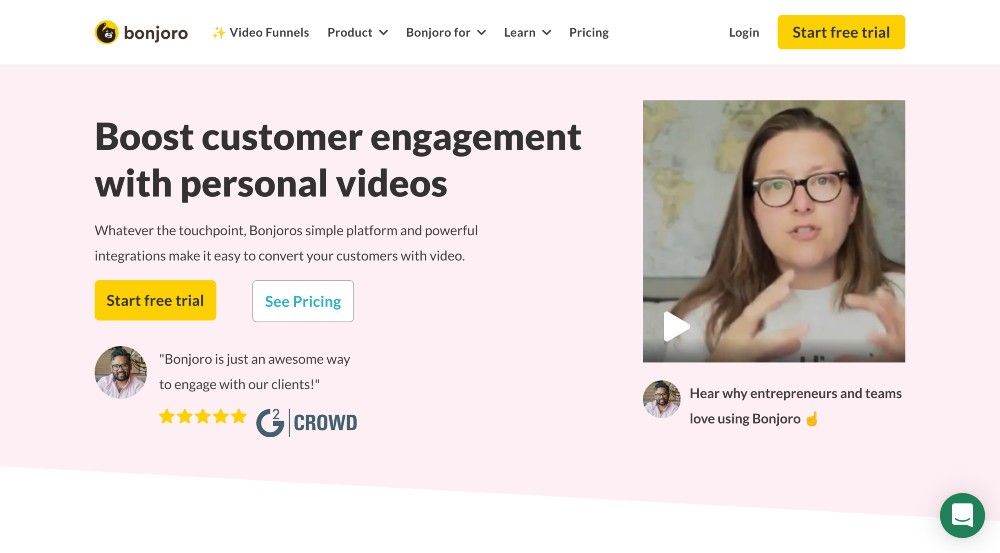 Matthew Barnett – also known as Bonjoro's "Papa Bear" – is the company's founder and CEO. Aside from being known as an entrepreneur, Barnett is also a contemporary artist.
He worked as an industrial design consultant for almost four years before pursuing a master's degree in business administration. After graduation, he built and ran three businesses concurrently, including Bonjoro.
Who are Bonjoro's competitors?
Vidyard and Dubb compete with Bonjoro in supporting businesses with video messaging.
Canada-based Vidyard has been operating since 2011 and has raised US$75.7 million in capital. Way back in 2017, the company announced that it had passed the 100,000 users milestone. Notable companies that use the app include Microsoft, Hubspot, Marketo, Salesforce, and LinkedIn.
Launched in 2015, Dubb is a US-based video mailing company that has served more than 52,000 businesses. Notable clients include Neil Patel, Sodexo, Valassis, and WIPS.
What was Bonjoro's most notable move recently?
Bonjoro is keen to tie up more app integrations as part of its growth strategy. The company can currently integrate with 1,000+ apps. Barnett shared that his team is now developing an Application Programming Interface (API) to boost this further.
See: Martech startup funding news: 48+ investments and acquisitions in 2021
Save time and money when producing high-quality branded content. ContentGrow helps teams work with perfectly-matched freelance writers and journalists at preferred rates. Fill out the form below to get your own talent list or visit the site to get started.