How consulting giant Capgemini used simple storytelling to reach millions
Capgemini made the right choice. Rather than sponsoring a professional golfer, the firm doubled down on storytelling.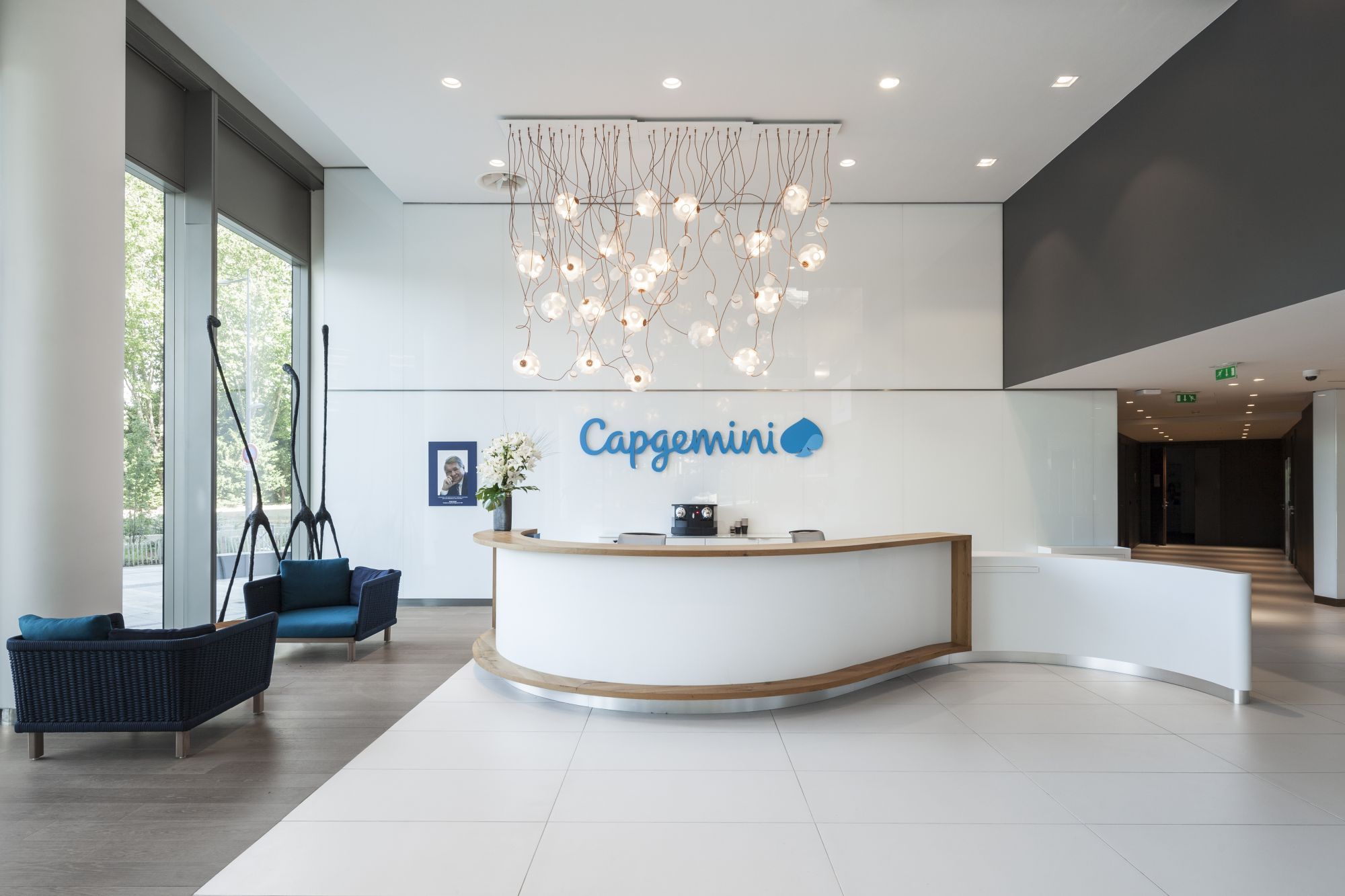 France-based global consulting firm Capgemini is a notable success story in the content marketing field. Established in 1967, the now-public company offers outsourcing, consulting, and a variety of professional services in more than 50 countries.
Employing 270,000 workers globally, Capgemini competes with business giants such as Deloitte, Accenture, and McKinsey. Below, we'll look at what Capgemini has done correctly over the years to win in the content marketing arena.
Paid marketing isn't always the solution
In the past, Capgemini tested out several paid marketing channels, including social media ads and out-of-home advertising. Although the campaigns performed decently, the team still felt like they were falling behind their industry rivals in terms of brand awareness and consultant reputation.
At one point, Capgemini pondered whether it should sponsor a professional golfer -- just like what certain competitors were doing at the time. Before pulling the trigger, the team spoke with its customers and found out that most of them weren't even interested in the sport. So following the herd might not have been the best option for the consulting firm.
"What's in it for the customer if we sponsor a golfer?" This simple question helped save Capgemini from wasting marketing dollars.
The team figured out that one likely problem in their marketing engine was a lack of engaging content. At the time, Capgemini was mostly producing brand-focused content, which included uninspiring corporate news and arguably dry case studies.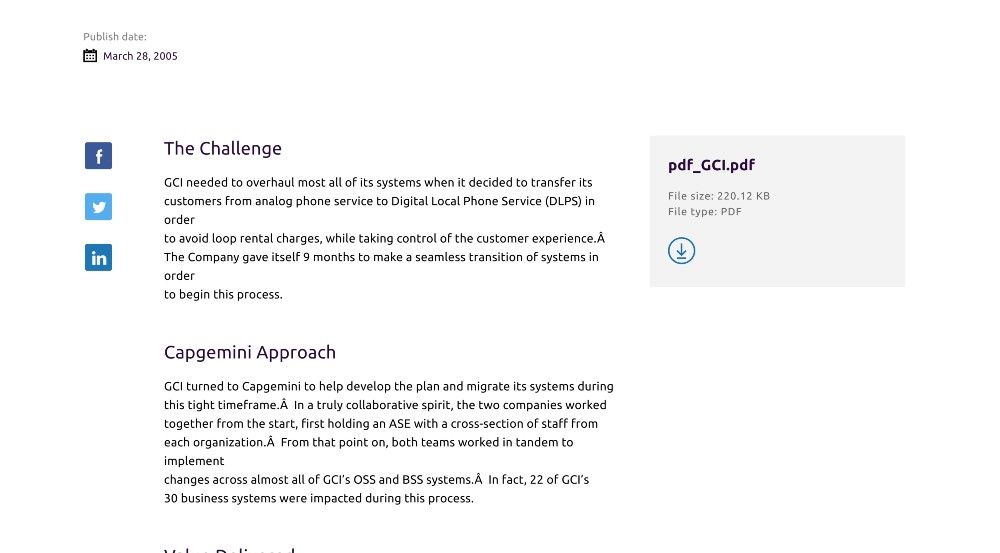 For example, the case studies would prominently highlight the business challenges, solutions, results, and customer quotes in a straightforward list format. While this is okay for corporate presentations, the firm's wider audience wouldn't look forward to reading this content.
The solution: start creating content that answered their customers' questions and was also enjoyable to read.
Generating customer-centric content
With more than three decades of experience under its belt at the time, Capgemini already had a rich content reservoir to pull from. The key was to figure out how all that info and data could be used creatively to inspire and educate the target audience. The team decided to test this strategy by building a separate microsite called Content-Loop in 2013 to share their consultants' expertise via a storytelling format.
This time, instead of only publishing Capgemini's stories, the team also decided to share industry insights that customers would often ask about. The microsite covered a multitude of categories, including tech, big data, and cloud computing.
Rather than using bullets to convey abstract points, the team put more effort into explaining the overall context to readers. They used simple language that even a layman could digest and tried hard to answer several layers of 'why' in each piece of content. They also used images and videos to complement the stories.
Readers could also easily connect with one of Capgemini's consultants via email and LinkedIn at the end of every story. This is how the company was able to generate new business.
The firm's content team ramped up the production engine. They were producing an average of 50 articles and five videos per week. Afterward, they would share and sponsor the content on LinkedIn -- the place where most of their customers were hanging out online during the work day.
See: 29 smart B2B content marketing examples and success stories
Audience engagement as a gateway to revenue
After six months of the new content operation, the results were promising:
The microsite attracted more than 350,000 unique visitors who were sticking around for an average of four minutes.
Capgemini's content generated more than 1.8 million shares on LinkedIn.
The company nearly doubled its LinkedIn follower count, from 150,000 to 280,000.
This project's overall budget was "significantly smaller" compared to the budget to sponsor a professional golfer.
After one year, Capgemini claimed that it was able to generate nearly US$1 million from new leads delivered by the microsite. Eventually, the firm merged and migrated the microsite's content into its parent site. The company has also updated its previous case studies with (much) better versions inside downloadable PDFs.
Eight years later, Capgemini's website content has increased more than 12x, from 2,400 to 29,000. In addition to its articles and case studies (now dubbed 'client stories'), the consulting firm regularly produces research reports and podcasts.
According to SimilarWeb, Capgemini is estimated to generate close to 3 million monthly visitors today. The company's LinkedIn page has also grown to 3 million followers.
Capgemini's content marketing success story illustrates how effective a clear and simple storytelling strategy can be for fellow consulting firms. Enterprise marketers would do well to skip the complicated corporate lingo and start sharing authentic and insightful stories.
Save time and money when producing high-quality content. ContentGrow helps brands and publishers work with perfectly matched freelance writers and journalists at preferred rates. Fill out the form below to get your own shortlist of talent or visit the site to get started.