6 things marketers should know about B2B podcast tool Casted
Casted aims to help B2B marketers make the most out of their podcast episodes.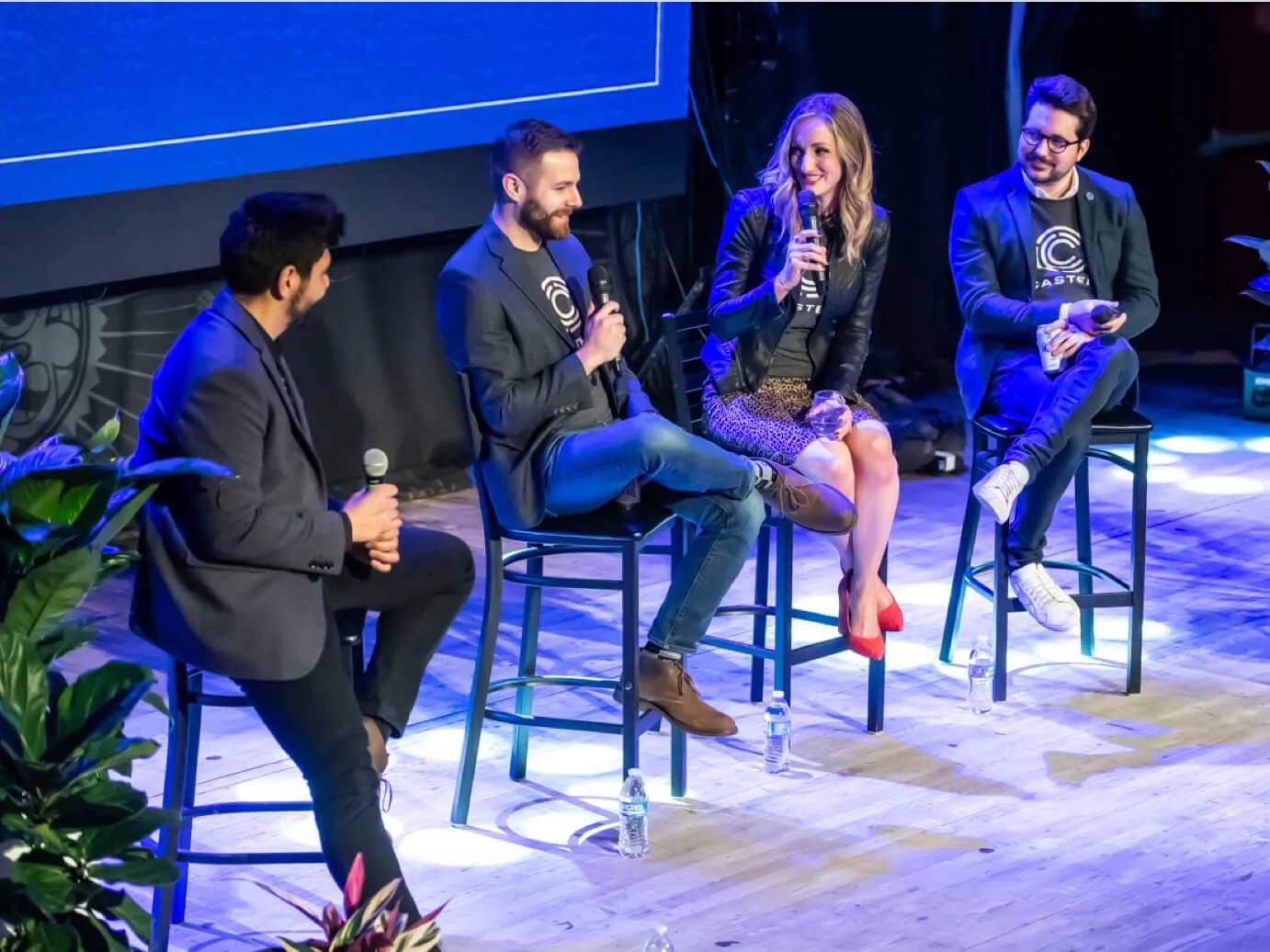 Businesses are increasingly flocking to podcasts as a main content marketing channel. There are now more than 48 million podcast episodes in the universe, with a quarter of Americans tuning in. Savvy marketers are inviting experts and business leaders to talk about ideas, experiences, and industries for the purpose of authentically engaging with audiences.
To help B2B marketers make the most out of their podcasts, Casted has come out with an audio-video platform that publishes, distributes, and optimizes podcast content and the workflow that goes with it. Here are six things that marketers should know about Casted.
What is Casted?
Established in 2019, Casted is a podcasting tool that helps B2B marketers create new content spin-offs from their podcast material. For example, marketers can efficiently create new blog posts to complement the podcast episode using the app's transcription feature. Marketers can also slice episodes and turn them into audio-video clips for social media or newsletters.
Casted has three other notable features: content hub platform (to allow all team members to discover and utilize episodes), analytics (to see listener behavior data and understand the overall return on investment), and multi-channel publish (to post content on Apple, Spotify, and Google Play).
The app can integrate with three other tools: Drift, Hubspot, and WordPress.
How much does Casted cost?
According to G2, Casted's basic pricing starts from US$9 per month for five podcast episodes, 10,000 downloads, and basic analytics. The app's more premium tiers offer larger podcast episode quotas, more space for team usage, and advanced analytics.
Casted itself does not disclose the pricing on its website.
What is the company's traction?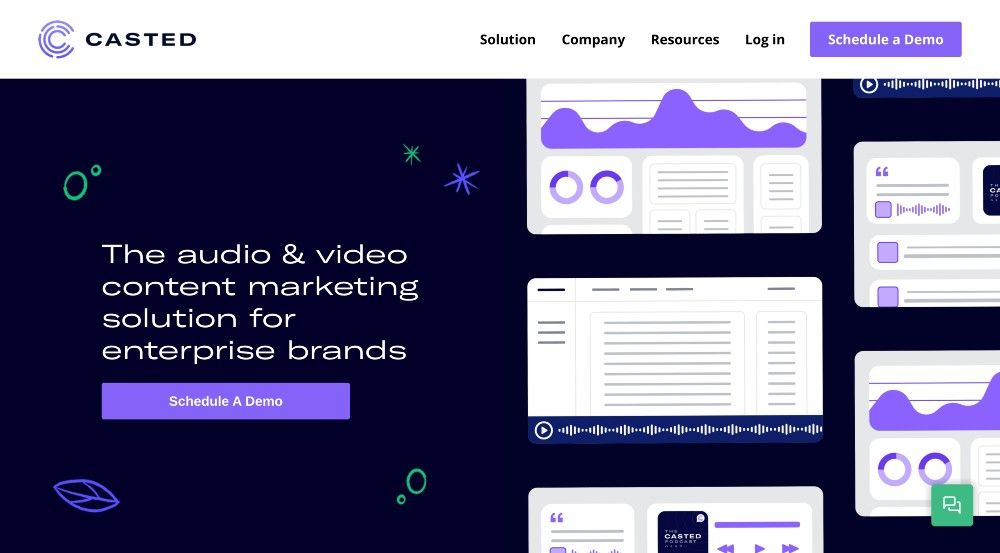 The US-based startup has already brought in big clients, including PayPal, HubSpot, Drift, and ZoomInfo. The platform is also known as the "system of record" for Salesforce's global podcasting shows.
The founder claims that Casted's revenue and customer base grew by 4x and 3x in 2020, respectively.
Who owns Casted?
Casted was established by three co-founders: Lindsay Tjepkema (CEO), Adam Patarino (product and tech), and Zachary Ballenger (sales). Before building Casted, Tjepkema had two decades of experience in the marketing space. Right before Casted, she was the host of a marketing podcast for more than two years.
Ballenger spent a decade working in content marketing and production. Meanwhile, Patarino focused most of his career on product development before building a web consulting business with Ballenger in 2014. They decided to close down shop and build Casted with Tjepkema in 2019.
Casted has secured US$9.5 million in capital from four investors: Revolution Ventures, High Alpha Capital, Elevate Ventures, and Tappan Hill Ventures.
See: How to hire editors: a complete guide of best practices
Who competes with Casted?
Casted's content generation is unique. However, when it comes to podcast publishing and analytics, it's competing against the likes of Acast and Libsyn (OTCMKTS: LSYN).
Launched in 2013, Acast works with big publishers such as BBC, The Times, Verizon, and more. To date, it has earned US$126 million in capital from ten investors.
Founded in 2004, Libsyn's latest revenue report came from Q3 2020, which was US$6.5 million, a 4.7% annual increase. The firm's notable customers include Cisco, IGN, and The Joe Rogan Experience.
What are they saying about Casted?
"Marketers today are trying to create high volumes of amazing, top-ranking content while relying on incredibly outdated methods," said Tjepkema. "We're introducing a new way that empowers marketers to prioritize audiences over algorithms by starting with the rich audio and video content audiences want, then using it to fuel all other channels."
"B2B marketing is undergoing a digital transformation as corporate marketers are increasingly shifting to podcasting to build more authentic relationships with their customers," said David Golden, Managing Partner at Revolution Ventures. "Casted offers organizations critical insights into how customers are engaging with audio and video content, then integrates that data with enterprise-wide marketing efforts."
Save time and money when producing high-quality branded content. ContentGrow helps teams work with perfectly-matched freelance writers and journalists at preferred rates. Fill out the form below to get your own talent list or visit the site to get started.