6 things to know about meeting scheduler startup Chili Piper
Chili Piper's software aims to help revenue teams schedule calls with prospects more efficiently.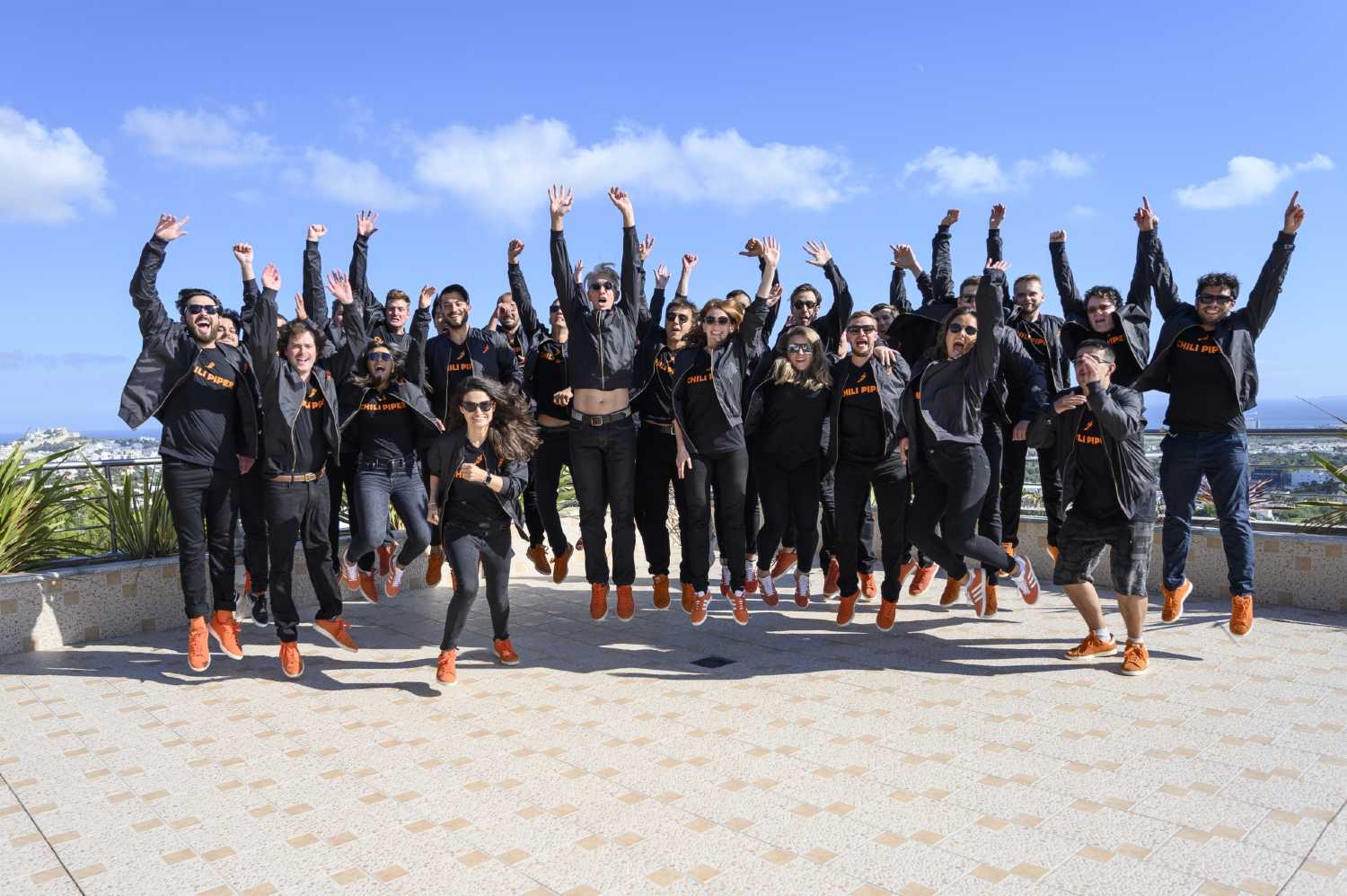 Several factors can affect inbound marketing conversion; one of the most crucial is how fast a business rep responds to the client's inquiry.
To help marketing and sales teams quickly and easily schedule appointments with leads, Chili Piper designed an automated scheduling software that lets both brands and customers lock in meeting arrangements. The startup seeks to eliminate those all-too-familiar, slow email threads, in which two people hassle to pin down a mutually favorable time and date.
Recently, the US-based SaaS company banked a fresh US$33 million. Here are six things marketers should know about Chili Piper.
What is Chili Piper?
Established in 2016, Chili Piper helps B2B revenue teams manage and automate the process of scheduling meetings with potential clients.
You can start by connecting Chili Piper with your current public-facing web forms (e.g. those that show on your landing page or inside of your app). From there, prospects can lock in meetings with your team instantly. There's no need to wait for a confirmation response. Chili Piper works on several channels such as web forms, marketing emails, chatbots, in-app features, and more.
According to Chili Piper, the company's 'Concierge' software can also qualify leads and connect them accordingly with the right CTAs. For example, high-quality leads (customers with the right company size, industry, etc) will be able to schedule a call directly with the sales team, while low-quality leads will go to an automated email drip or webinar campaign.
Teams can integrate Chili Piper with various business apps such as Google Calendar, Outlook, Salesforce, Zoom, and more.
How much does Chili Piper cost?
Uniquely, Chili Piper charges separately for its Instant Booking and Concierge products.
Instant Booking, which helps teams arrange meetings with prospects, has a forever-free plan for individuals. The more expensive tiers (US$22.5 and US$37.5 per user per month) offer usage for multiple teams, CRM integrations, and advanced scheduling functions.
Concierge, which qualifies and routes leads to CTAs via web forms, charges both platform fees and user licenses. Concierge's basic pricing starts at US$225 per month for up to 100 routed leads. It is mandatory to note that this plan does not include live phone or video call routing, unlike the other two packages at higher prices (US$600 and US$1,500 per month). Meanwhile, the user license fee is US$45 per month for each user.
There are discounts for annual payments.
What is the company's traction?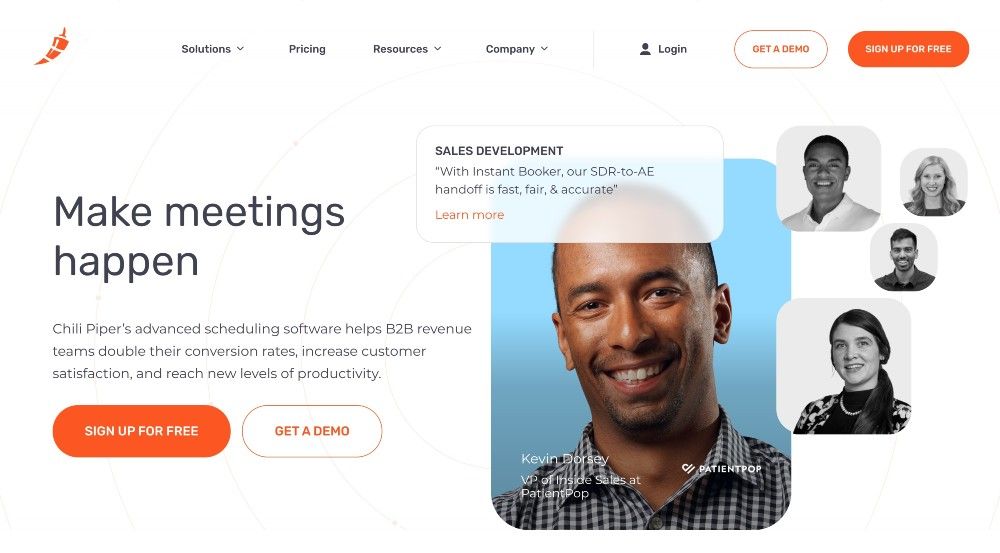 There isn't much public information about Chili Piper's traction. The firm's notable customers include Spotify, Expedia, Gong, Shopify, Twilio, and Airbnb.
Who owns Chili Piper?
Chili Piper was co-founded by husband and wife Nicolas (CEO) and Alina (CXO) Vandenberghe. Nicolas had built several software companies since 1995, while Alina had seven years of product management experience before setting up Chili Piper.
Interestingly, both Nicolas and Alina are also running another startup called KosmoTime, an AI-powered to-do list service. The company's notable customers include entrepreneurs Nir Eyal, Neel Sarode, and Omri Lachman.
Chili Piper has collected a total of US$54.4 million in funding from seven investors, including Tiger Global, Base10 Partners, and Flashpoint.
Who competes with Chili Piper?
In the routing and scheduling software realm, Chili Piper is going up against Calendly and Jifflenow.
Founded in 2013, Calendly is arguably the most prominent startup in this industry, racking up more than US$350 million in capital to date, reaching more than US$3 billion in valuation. The company made about US$70 million in annual revenue last year from 10 million users, including Twilio, Zoom, and UCSF.
Kicking off in 2006, Jifflenow has brought in more than 250 enterprise clients with big names such as Samsung, Intel, HP, Accenture, Adobe, Dell EMC, Salesforce, and others. It has secured US$15 million in funding.
See: Martech startup funding news: 48+ investments and acquisitions in 2021
What do they say about Chili Piper?
"When we started we sold the house and decided to grow the company ourselves. So all the way until 2019 we bootstrapped. Tiger gave us a valuation that we expected to get at the end of this year, which will help us accelerate things much faster, so we couldn't refuse it," said Nicolas.
"When we met Nicolas and Alina, we were fired up by their product vision and focus on customer happiness. We realized with some extra capital, we could help the company reach ghost pepper status sooner rather than later. We're thrilled to back Chili Piper," said John Curtius, Partner at Tiger Global.
Save time and money when producing high-quality content. ContentGrow helps marketing teams work with perfectly-matched freelance writers and journalists at preferred rates. Fill out the form below to get your own talent list or visit the site to get started.