Evocalize bags US$12M to help brands run digital marketing
Evocalize claims to help brands cut time spent on digital marketing down from nine hours to nine minutes.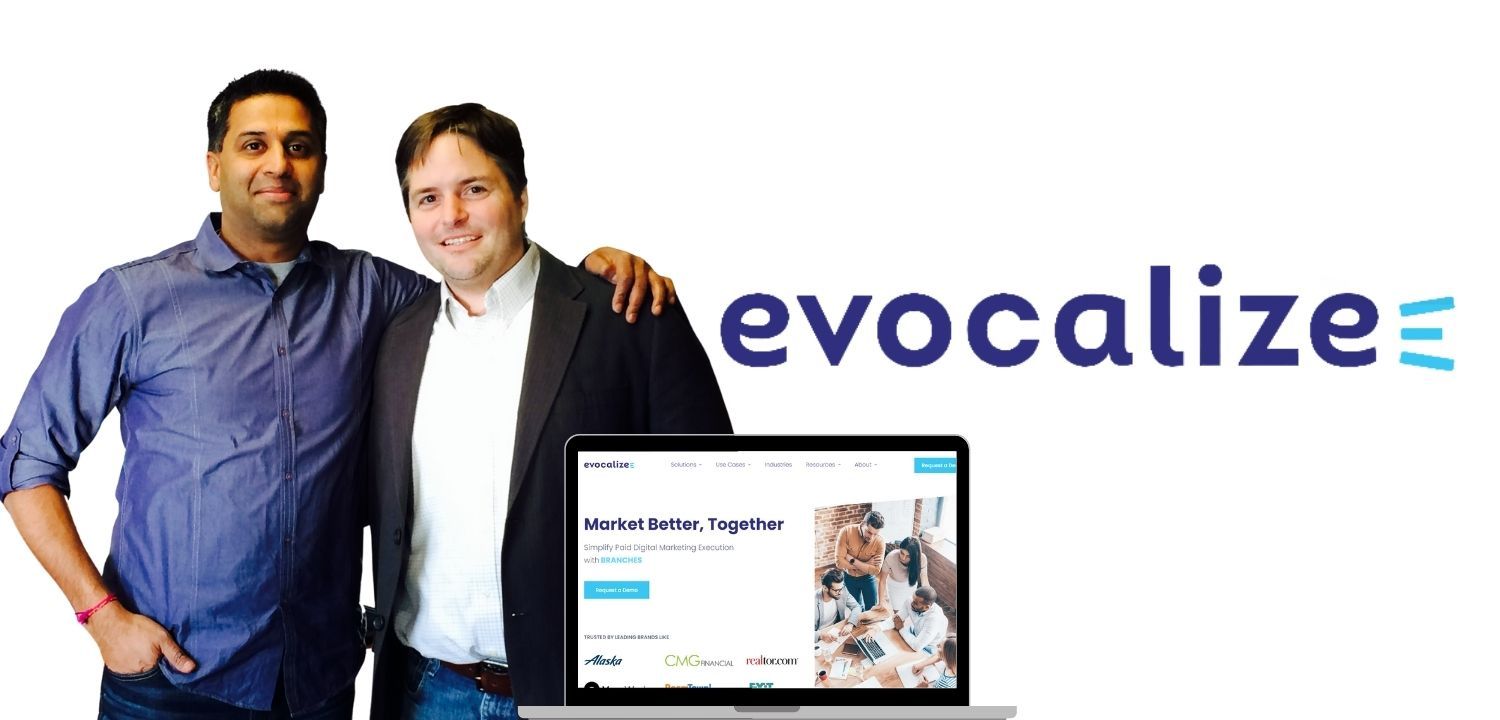 Earlier this week, Seattle-based martech platform Evocalize announced it raised US$12 million in series A funding from Move Inc (the parent company of Realtor.com), with participation from Habanero Ventures and Second Century Ventures. The company has banked a total of US$15.4 million in total funding across five rounds.
The new investment will help the startup improve its marketing automation technology and provide digital marketing solutions for businesses.
"We have a long-standing relationship with Evocalize and have seen firsthand the benefits of their technology and team. Real estate agents and many other local businesses can use Evocalize to make their marketing more effective, and it's easy to execute," said David Doctorow, CEO of Move Inc.
The platform uses AI to help businesses reach more people and figure out how to implement and deliver digital marketing that drives revenue. While the tech won't replace human marketers, Evocalize aims to help brands customize and launch multiple programs with just a few clicks.
Doctorow adds, "At a time when digital marketing continues to grow increasingly complex, Evocalize helps simplify and make it more accessible. Evocalize's collaborative marketing platform has helped us create marketing products and solutions like Market Reach and Local Expert, which our broker and agent customers use to connect with local buyers and sellers, save time, and generate results."
In 2012, co-founders Kumar Srinivasan and Matthew Marx decided to start a paid digital marketing platform to support brands across various industries. Companies can request a demo to learn about and experience Evocalize's collaborative marketing tools.
The firm claims over 1 million digital marketing outfits are using Evocalize technology, with partners Facebook and Google. The firm claims to be trusted by a variety of brands including CMG Financial, Realtor.com, MoxiWorks, Tribus, and others.
Marx explains, "Our team has been working closely with Realtor.com for over five years now. No one knows our technology or team better than the industry leaders at Realtor.com, and that makes this investment humbling and incredibly validating of our team and vision."
According to the firm, a typical client using Evocalize notices an exponential decrease in time spent on digital marketing – meaning a nine-hour task gets trimmed down to just nine minutes. The startup adds that other agents mentioned a 400% improvement in their digital marketing results.
"Using Evocalize's technology, we have been able to increase website traffic from social ads by 83% and decrease our cost per click by over 200%," said Kara Jones, director of marketing at Realty Austin.
Evocalize did not disclose its pricing.
Other players are also leveraging AI to transform the future of digital marketing. Innovative martech companies increasingly rely on AI to drive marketing success. ActiveCampaign and HubSpot Marketing Hub, for example, help brands increase engagement with customers and boost marketing results using automated emails.
Save time and money when producing high-quality content. ContentGrow helps marketing teams work with perfectly-matched freelance writers and journalists at preferred rates. Fill out the form below to get your own shortlist of talent or visit the site to get started.