Gourmet Food Holdings CMO on F&B marketing in 2020
Anna Haotanto leads the marketing game for Gourmet Food Holdings -- an investment firm in Singapore focused on the international food and beverage industry.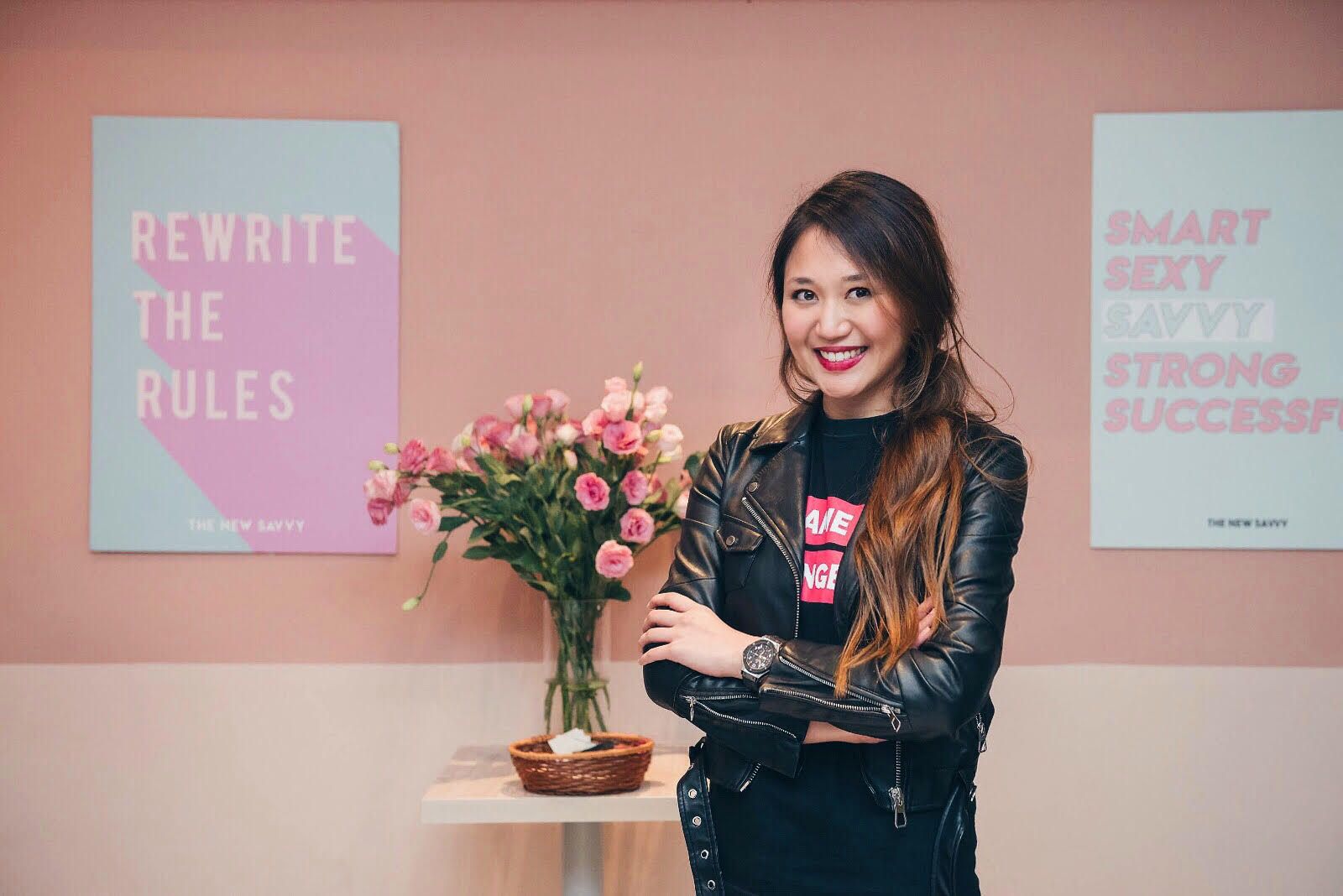 F&B marketing during a pandemic is a daunting endeavor, no matter how you look at it. How can shops and restaurants compete against a frenetic daily news cycle that tells customers not to eat out? It's a no-brainer to say that 2020 has proven to be a black swan event for F&B marketers around the world, with many prominent dine-in restaurants pivoting to survive or shuttering altogether.
With marketing in mind, a recent ThinkWithGoogle report notes that at the start of the pandemic, search terms like "food delivery" spiked by 100%, while others such as "is food delivery safe" surged by a whopping 650%. While some F&B brands are declaring chapter eleven, one firm stands steady in Southeast Asia's culinary landscape.
Based in Singapore, Anna Haotanto is not your typical content marketer. She has more than ten years of experience in the financial sector, across a variety of disciplines like wealth management, private equity, and research. She's worked in corporate and investment banking, and held positions at Citigroup, United Overseas Bank, Business Monitor, and a boutique private equity firm in Shanghai.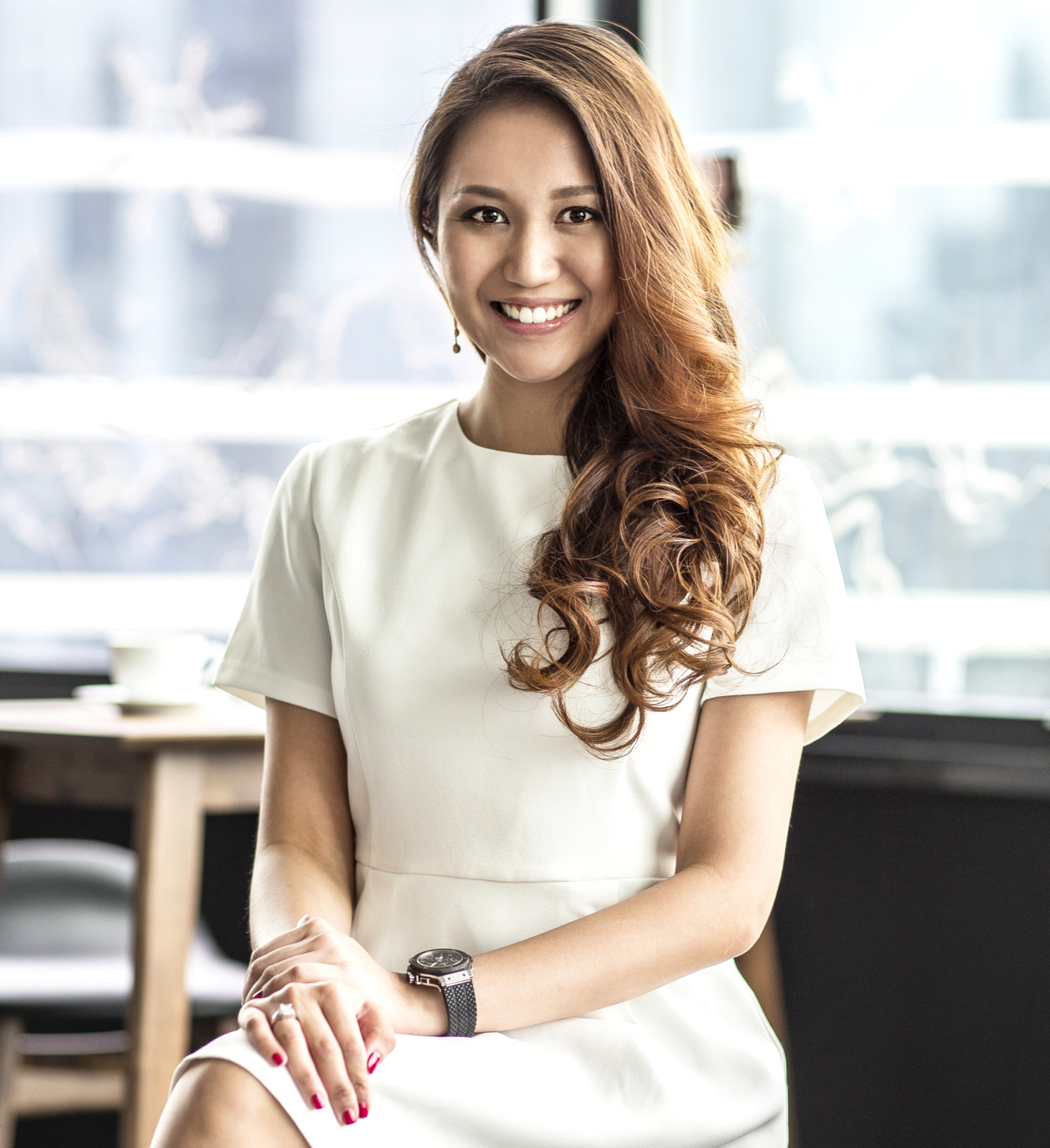 Today, Anna is the Chief Marketing Officer for Singapore-based Gourmet Food Holdings (GFH) — an investment firm focused on opportunities in the international food and beverage industry. With the strategic support and funding from ABZD Capital (a firm at which she also serves as Chief Operating Officer), GFH aims to help early-stage F&B brands streamline operations, scale, and achieve international expansion.
Michelin star on delivery
"I think the pandemic has helped us increase our brand equity and visibility," says Anna in an interview with ContentGrip. "As we moved quickly into a delivery-only model, I think our challenges were not unique, and we were trying to innovate quickly to increase sales."
According to the CMO, one of the biggest parts of her job is developing an all-inclusive marketing strategy for GFH, but also aligning individual strategies for the companies in its portfolio. Currently, GFH has two prominent restaurants under its umbrella. Singaporeans will recognize the popular Vietnamese restaurant Mrs Pho, as well as the world's first Michelin-starred Japanese restaurant Tsuta, by the industry-renowned chef Yuki Onishi.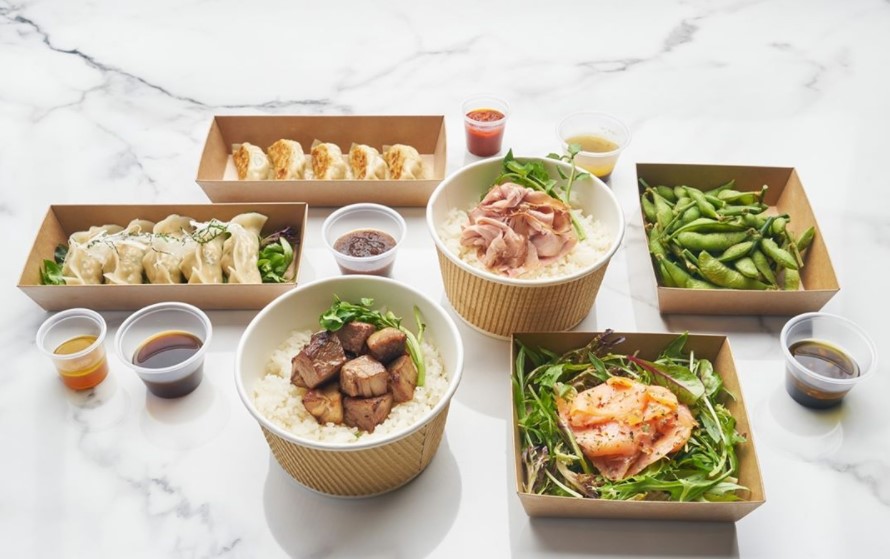 Tsuta is currently undergoing a significant menu revamp, with over 80% of its dishes slated for updates. According to GFH's marketing strategy, one of the key messages the brand seeks to convey is that it's premiering its first Crab Soba and Mazesoba series with local renditions, as well as new recipes on signature dishes like Shoyu Soba and Shio Soba. Chef Yuki Onishi is in pursuit of improving his creations, and Singapore will be the first country outside of Japan to launch his new recipes.
"Each brand possesses its own identity, distinct qualities, and challenges. We need to create a powerful buzz around each individual brand to attract both customers and media, and eventually drive sales," says Anna. "We had to distill the exact positioning of our offerings and also our target market. Although fast-casual restaurants like ours should be for everyone, we work hard to analyze our customers, and segment them."
Evidently, GFH is not shy about getting granular when it comes to tailoring marketing messages for each brand. According to Anna, the team is even to the point of trying to understand the customers based on variables like age, gender, geography, marital status, and family type; but also psychographic factors like interests, values, attitudes, behaviors, and more.

See: 29 smart B2B content marketing examples and success stories
Getting with the times
Addressing just how exactly her portfolio brands were able to adapt to the unprecedented F&B market conditions brought on by the 2020 pandemic, Anna says GFH was lucky in the sense that it was able to act quickly.
"During the circuit breaker lockdown period, we had an initiative for frontline healthcare workers. Gourmet Food Holdings, Zouk Singapore, and Motherswork committed 2,500 food items to support healthcare workers […] distributed islandwide by Grab Singapore in April. Despite the insurmountable challenges, the shutdown of our businesses, and fighting for survival, this is how we, as local enterprises, show our appreciation and spread positivity."
GFH moved swiftly to collaborate with other local enterprises across sectors such as telecoms, lifestyle, fashion, beauty, and tech to reach what she calls "joint customers."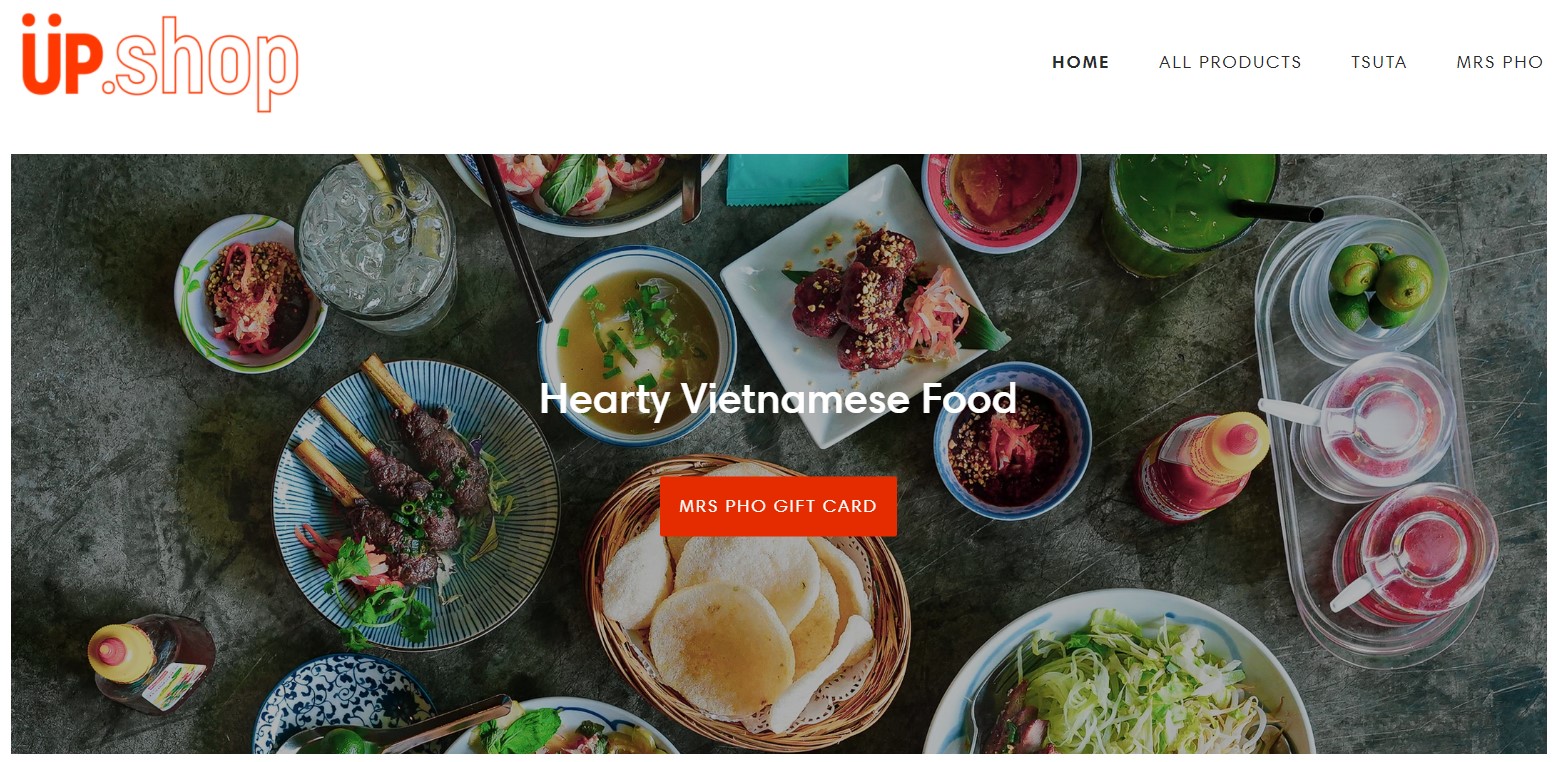 One interesting initiative from GFH was the launch of a site called UPshop. A food delivery e-commerce portal just for Mrs Pho and Tsuta, the site lets customers place orders for their favorite meals and pay online. Tsuta's instant ramen ended up being a hit on UPshop, explains Anna. The product reportedly sold out within three hours of releasing its premiere batch, then went on to sell out its entire stock of four back-to-back shipments, within a single week.
"It is Shoyu-based ramen made from Tsuta's signature ramen that can be cooked in less than three minutes. We wanted our customers to enjoy Tsuta Michelin-star ramen in the comfort of their homes," the CMO explains. "This was an interesting experience on how we can increase the touchpoints with our customers overall."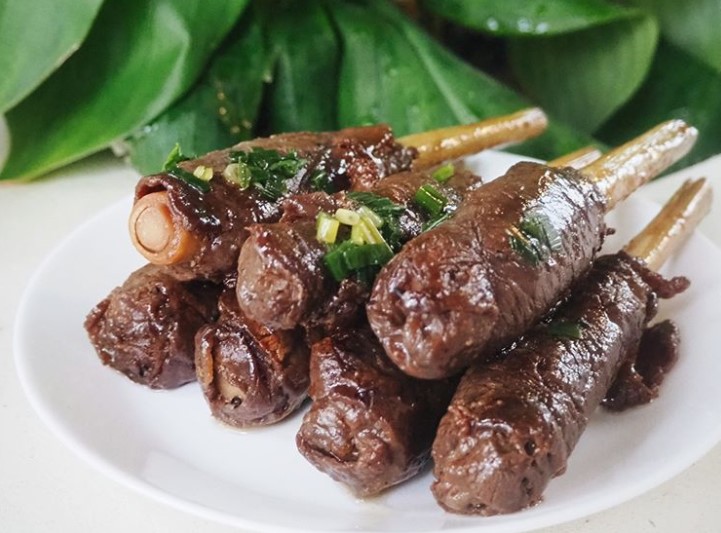 Content marketing philosophy
As outsiders looking in, we believe GFH's portfolio companies have a few key strengths going for them in terms of content marketing. The first is consistency. The fact that both Mrs Pho and Tsuta are available for delivery is super clear across all digital assets. Anyone who discovers the brands online will know beyond the shadow of a doubt that they can order in. The second is the "food porn" factor. Both brands regularly push mouth-watering photos into their social feeds to entice customers. This is a must-do for F&B marketers and GFH is clearly savvy about this.  
It looks like some work has definitely been done consistently and effectively with local food bloggers and PR for journalists, as reviewers across the web often tout Tsuta's Michelin star ramen.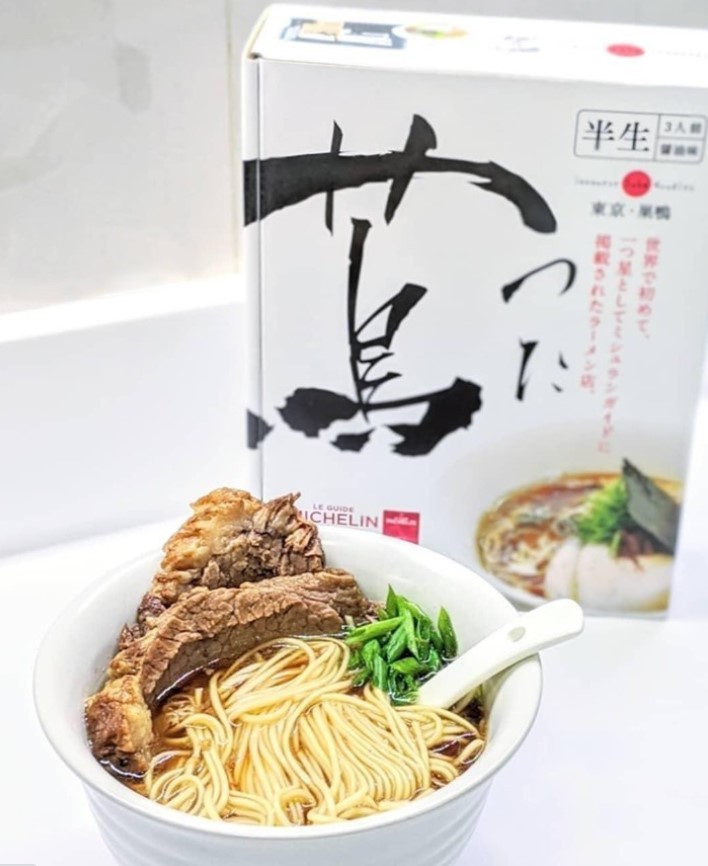 Meanwhile, Mrs Pho has more than 1,400 positive reviews on Google, so Anna must have done something right on that front. It looks like SEO and Google discoverability play an important role for Mrs Pho, too. The search term "top Vietnamese restaurants Singapore" turns up a slew of articles that name Mrs Pho as one of the best, and link back to the brand's site.  
When asked what advice she has for the new generation of content marketers in 2020, Anna says they should try to be sensitive and authentic in their messaging.
"Don't create content for the sake of creating content. This is actually the best time to reach out to your customers and share with them your brand values and what you stand for," says the CMO.
She adds, "Branding is also about storytelling. You need to understand the brand values, communication strategies, and methods to create a fascination and connection with your brand. Most importantly, it's all about the product. The product you are offering must be good. Otherwise, all the marketing strategies and execution will only create attention but not repeat customers."
Save time and money when producing high-quality content. ContentGrow helps brands and publishers work with perfectly matched freelance writers and journalists at preferred rates. Fill out the form below to get your own shortlist of talent or visit the site to get started.