Huble Digital CMO Matthew Creswick on the importance of simplicity in content marketing
The chief marketer shares tips and insights into how his B2B digital agency attracts inbound leads.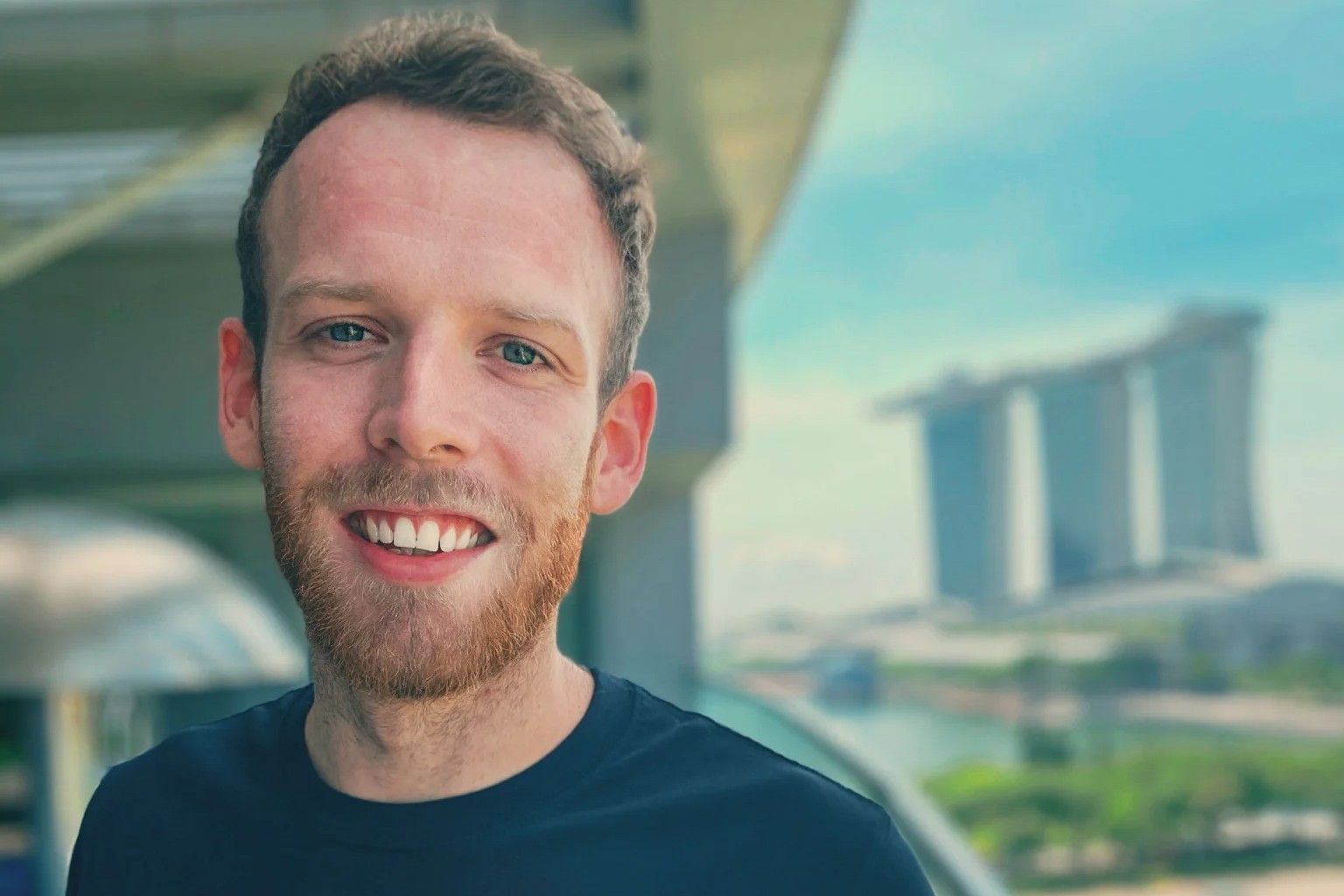 The global digital marketing and advertising industry is massive and on course to hit US$640 billion by 2027, almost double 2020's figure of US$322 billion. With new players emerging daily, practitioners are wondering how B2B digital agencies can stand out in such a crowded space.
Speaking with ContentGrip, Huble Digital CMO Matthew Creswick (pictured above) shares several insights into how his firm attracts a critical mass of inbound leads.
Launched in 2020, Huble Digital was born from a merger between UK-based digital agency The B2B Marketing Lab and South African digital agency MPULL. Together they formed a full-fledged marketing outfit, today with 95 members across London, the US, Singapore, Germany, and South Africa.
Huble Digital is proud to be one of HubSpot's 'elite partners.' This is a term used to describe the software firm's highest-ranked agency partners, reserved for those who have managed at least US$150,000 in monthly recurring revenue via HubSpot. According to the agency, it aspires to become the largest international HubSpot Solutions Partner.
"Using HubSpot as our core technology, we focus on making our customers more digitally mature. This means better CRM, better marketing, better sales, better service, better websites, better operations. And all of this using one platform so you don't lose data and efficiency. We want eyes and info on the whole funnel rather than just trying to affect one part of it," explains Matthew.
See: 29 smart B2B content marketing examples and success stories
Focus on marketing channels that work
Matthew's career path has been unique in today's global era. While most people switch jobs every two to three years, he's been able to climb the career ladder by working in the same company for seven years, switching job roles every one to two years.
During his time at the firm so far, Matthew has overseen the agency's growth from 15 to 95 people. He's now leading Huble Digital's entire marketing team, including its Singapore office, in a bid to grow the firm's presence in APAC at large.
Huble Digital generates inbound leads mainly from HubSpot relationships, referrals from old customers and employees, and content marketing activities. According to Matthew, he zeroes in only on the channels that have proven to work and then leaves everything else on the cutting room floor.
The CMO says, "We try to focus on doing less which generates more, rather than doing everything we can and spreading ourselves too thin."
Generating inbound leads
Matthew's team often taps into HubSpot's resources to drive growth. As an elite partner, Huble Digital is featured prominently on the app's agency directory (pictured below). The firm has also earned hundreds of five-star reviews on the platform to help convert new customers.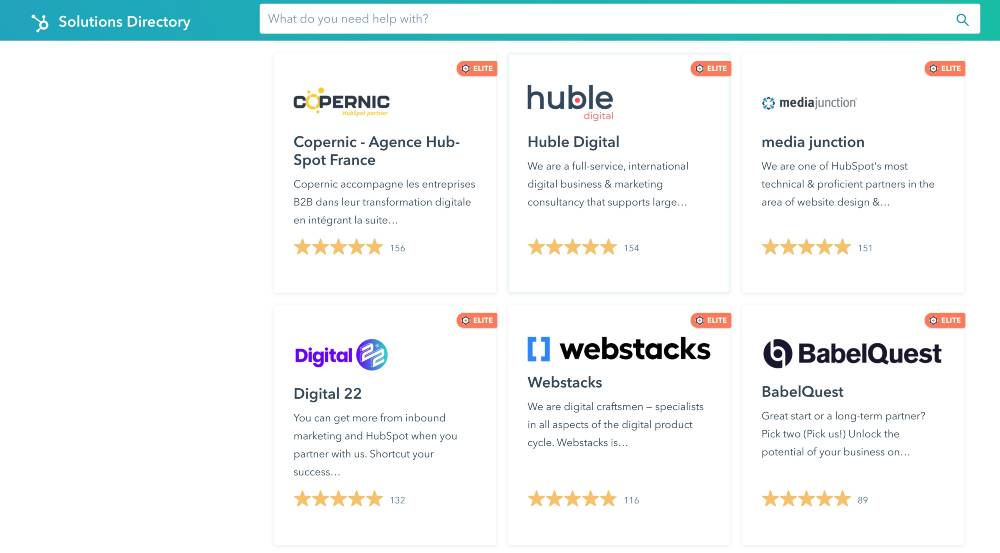 Elite partners like Huble Digital also get priority access when submitting guest posts on the HubSpot blog. The blog has strong SEO power and brings in tens of millions of visitors monthly. Further, the HubSpot team will sometimes work directly with Huble Digital to secure contracts together.
Despite believing in the power of content, Matthew also thinks that B2B agencies like his rely mostly on referrals to get inbound deals.
"I don't think people at enterprise companies hire agencies and consultancies because they've read an ebook or signed up to a webinar," he explains. "They hire agencies because their previous company used them, or they've been referred in."
According to Matthew, Huble Digital doesn't have a specific process for engaging with old employees or customers. Instead, the team just tried to do a good job and provide great customer experiences. He adds, "Turning happy customers into advocates of your brand is the best marketing channel I think agencies have."
See: 8 recommended content marketing agencies in Asia Pacific
Huble Digital's content marketing play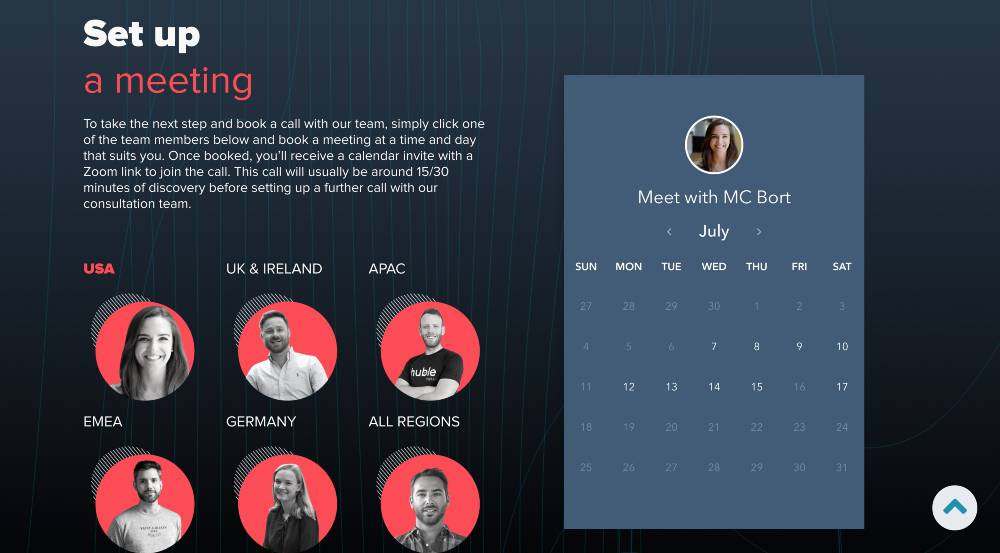 For content marketing, the Huble Digital team uses a combination of blog posts and lead magnets. However, Matthew claims that ebooks no longer perform well for digital agencies like his. Instead, he believes that buyers use referrals and connections more than ever to make business decisions.
"Companies like Salesforce and HubSpot tell you how you should market and how you should report. But they tell you that because that's the way they want you to use their tools, not because it necessarily makes sense for you," he says.
This is why, when deciding on blog topics, Matthew's team focuses solely on niche topics at the bottom of the marketing funnel (think: content related to HubSpot best practices). His team claims it would rather drive less traffic, but have more engaged and 'high-intent' buyers reading the blog.
He explains:
"If I think of myself as a buyer, I only want to speak to sales once I'm ready to speak to sales. The old method of generating a ton of leads and getting your sales team to call them and follow up, I think, only pushes away leads who aren't ready to speak."
According to Matthew, most agencies and consultancies are "crap" at marketing themselves because they're simply too busy serving clients.
With this in mind, Huble Digital has put substantial resources into marketing, and claims the benefits far outweigh the costs. When it comes to creating blog posts, Matthew advises fellow practitioners to be mindful and avoid creating generic content.
According to him, marketers need to create amazing content in 2021; average doesn't cut it anymore. He adds, "Focus on the niche -- creating something that 20 people will find incredibly useful rather than something that 2,000 people will find mildly interesting."
See: 12 recommended firms offering professional content writing services
A CRM should be the company's central brain
Matthew believes that an entire organization should use a single CRM -- not just the sales and marketing teams. His view is that every team member should be part of a central mindset, focus, and goal by using the CRM in lock-step.
When done properly, this allows all company members to have full access to a customer's profile. The benefit is that all members can see past dialogues and engagement with the customer and understand how they interacted with each team leading up to now.
Matthew says, "Many companies use different methodologies and tools across these teams and, therefore, lose so much important information and context."
Save time and money when creating and distributing high-quality PR and branded content. ContentGrow's platform serves up the best freelance content professionals and helps marketing teams execute at scale. Fill out the form below to get your talent list or visit the site to get started.