For marketers: the low-down on B2B meeting app Jifflenow
Jifflenow helps B2B marketers set up sales meetings efficiently. The app's analytics feature also allows participants to gauge a meeting's effectiveness.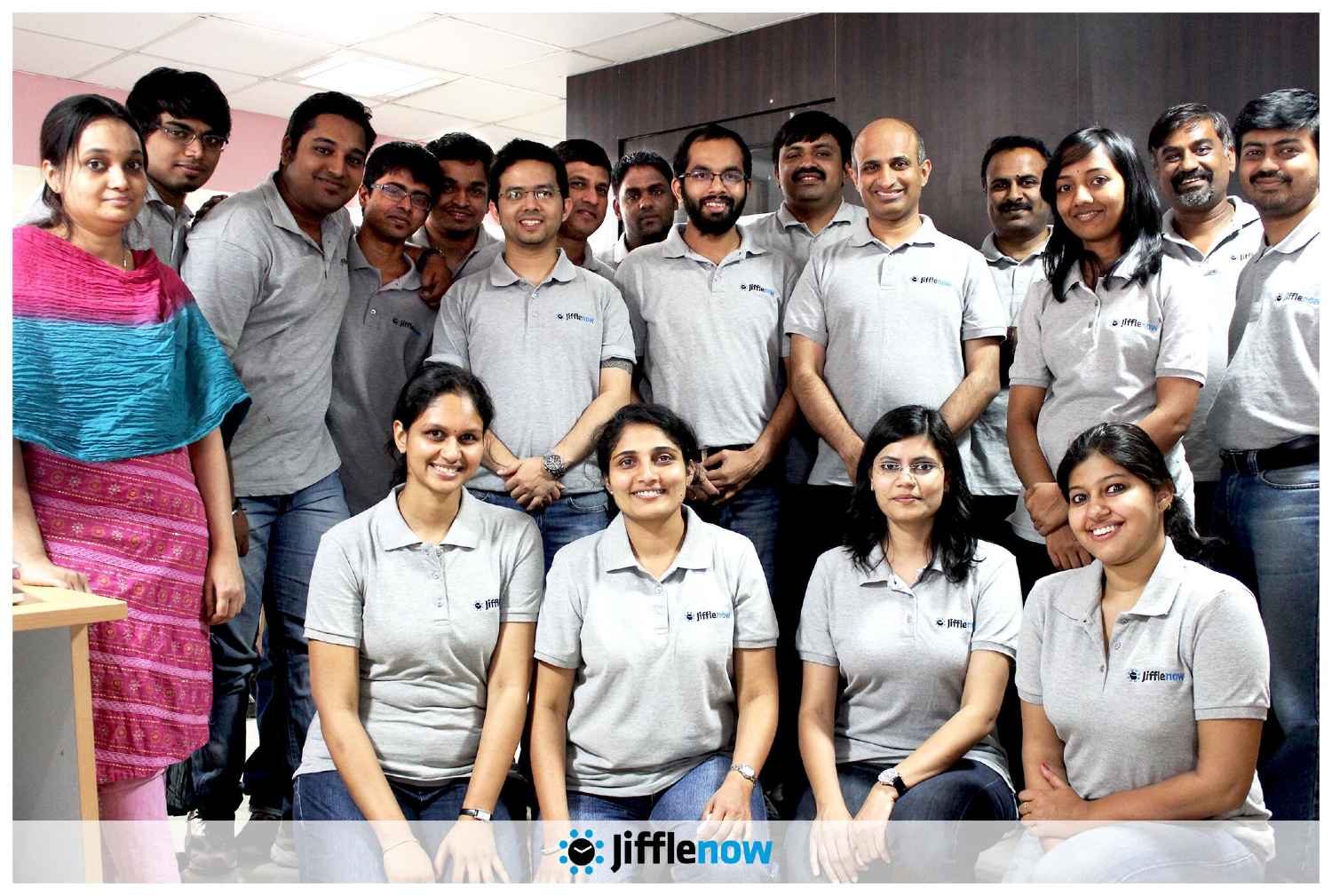 While B2B marketers routinely use events and webinars to generate new leads, often they need to schedule all sorts of meetings thereafter to actually see a deal close.
While these kinds of meetings are inevitable, marketers can cut down on associated hassles with tools like Jifflenow. Last month, the app secured US$11.9 million in fresh funding to accelerate growth.
Here are six things B2B marketers should know about Jifflenow.
What is Jifflenow?
Jifflenow is a meeting automation platform that helps B2B businesses schedule, track, and hold in-person and virtual meetings. With it, marketers can eliminate manual processes such as back-and-forth emails and forgotten scheduling conflicts.
There are various use cases for the app. The first one is allowing marketers to generate a link that can be embedded in various marketing channels (like emails and websites). Prospects can then use the link to schedule a meeting with a sales rep.
The second use case is allowing event participants to schedule meetings with fellow attendees easily. The tool integrates with webinar hosting platforms like Zoom and Cvent to support webinars.
Businesses can offer various meeting types to the audience, including executive meetings, product demos, sales meetings, or roundtable discussions. The app can also connect with other business tools such as Salesforce and Marketo.
Marketers can also access the company's meeting analytics (e.g. total number of meetings per month by each sales rep) and send out a post-meeting survey to collect attendees' insights.
What is the pricing for Jifflenow?
The price is currently not displayed anywhere online. Businesses can get in touch with the team to book a demo and discuss pricing.
What is the company's traction?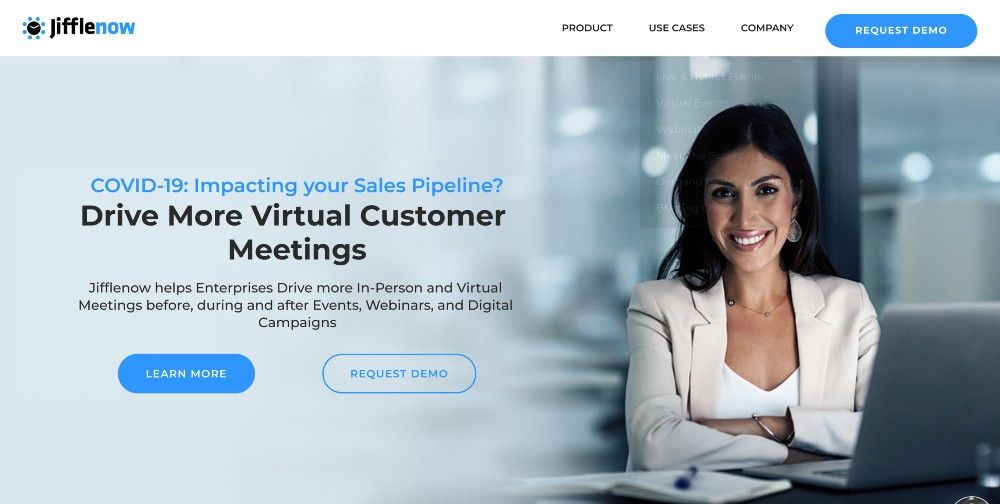 Jifflenow claims to be working with more than 60 Fortune 1,000 companies and 250+ enterprises. The company claims to have powered over 2.6 million engagements and contributed more than US$40 billion in revenue for clients.
In December 2020, the company reported a 400% quarterly increase in its number of scheduled meetings from virtual events. Jifflenow has raised a total of US$26.9 million in funding.
Who owns Jifflenow?
The company was co-founded in 2006 by Hari Shetty (CEO) and Rajesh Setty (chairman). Before Jifflenow, both its CEO and chairman already had experience in the tech industry for more than ten years each.
Shetty was a manager for nine years at a computer software company before joining forces with Setty. The CEO holds a Bachelor of Engineering, Electronics, and Communications and a Master of Software Engineering from the University of Texas at Arlington.
Setty is a tech entrepreneur, book author, and mentor in the startup field. Currently, he is managing several startups simultaneously. He has held notable positions throughout his career as CEO, president, chief evangelist, board member, and business mentor.
Jifflenow has four investors, including Accel and Saama Capital.
Who are Jifflenow's competitors?
Jifflenow is competing against Calendly and Doodle to help businesses schedule meetings more efficiently.
Calendly was first established in 2013 and has raised a mega US$350.6 million in capital from three investors. Its last funding deal closed in early 2021 and shot the company's valuation up to a staggering US$3 billion.
In 2020, Calendly reported having doubled its subscription revenue to US$70 million. The company claims to have helped more than 10 million professionals manage a total of 200 million meetings, including big names like eBay, Dropbox, Twilio, and Gartner.
Founded in 2007, Doodle claims to have more than 30 million monthly users, including companies from the Fortune 500 list. Last year, Doodle reported a 74% annual revenue growth. In 2014, Swiss media group Tamedia acquired Doodle for an undisclosed sum.
What was Jifflenow's most notable move lately?
In early May 2021, Jifflenow secured US$11.9 million in a venture round led by Trousdale Capital. The money will help Jifflenow pick up speed in product development as well as marketing and sales activities. The company now looks to broaden its reach within the enterprise space.
See: Martech startup funding news: 48+ investments and acquisitions in 2021
Save time and money when producing high-quality branded content. ContentGrow helps teams work with perfectly-matched freelance writers and journalists at preferred rates. Fill out the form below to get your own talent list or visit the site to get started.