It's time to talk about ecommerce martech platform Klaviyo
Klaviyo allows ecommerce marketers to reach out and engage with their customers using personalized messaging features.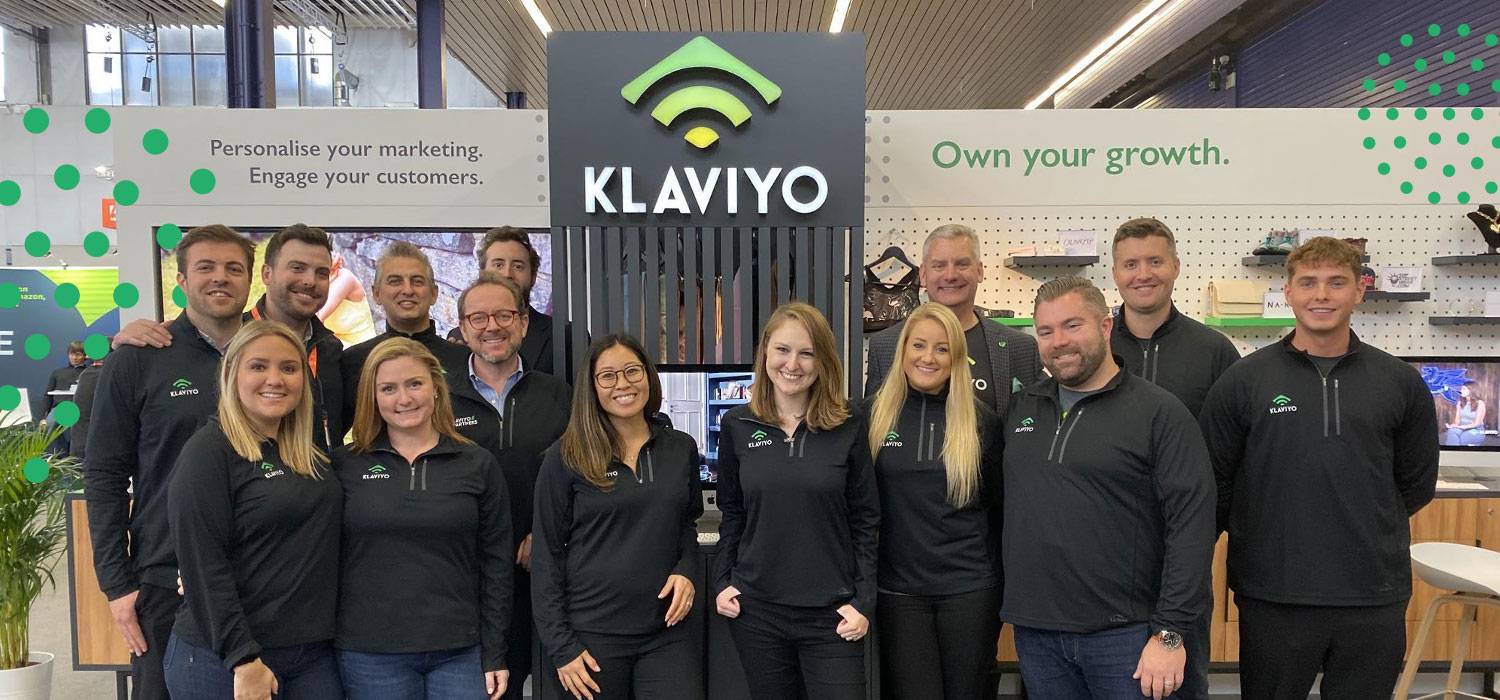 Savvy marketers understand the importance of personalized marketing to build customer engagement. That's why they love tinkering with data and sending special email messages to customers based on criteria like demography and shopping behavior.
They might also have come across an email marketing tool called Klaviyo. In recent years, the company has surged in popularity and it raised a gigantic US$320 million earlier this month, bringing the app very close to 'decacorn' status. Here are six things all marketers should know about Klaviyo.
What is Klaviyo?
Klaviyo is a marketing tool that uses AI and machine learning to help ecommerce marketers deliver better email, SMS, and social ad campaigns.
The company offers all the usual bells and whistles of an email and SMS marketing platform. Brands can collect customer emails using pop-up forms, create special customer segments, and automate campaigns.
Klaviyo's CRM function is quite unique. It tracks customer activities inside the website. From there, the platform can segment the customer automatically based on their specific shopping behaviors (e.g. average transactions, frequent visitors that have never made a purchase, customers who only buy using coupons, etc). Marketers can then set up marketing automation triggers based on these segments and activities.
Using its AI and machine learning tech, the platform also has a predictive analytics tool to better understand insights like possible churn and a single customer's probable lifetime value, all the way to the expected next order date. Klaviyo can integrate with various third-party platforms such as Shopify, Salesforce Commerce Cloud, Yotpo, and other social media apps.
What is Klaviyo's pricing?
Klaviyo charges based on the number of customer emails and SMS contacts a company has. Paying customer will gain access to a variety of features, including data analytics, A/B testing, social media ads, reports, email templates, and more.
The monthly email pricing starts from US$50 per month with unlimited email sends. Meanwhile, the SMS pricing starts from US$5 per month with various outgoing SMS quotas depending on your number of contacts. Businesses that have more than 150,000 email contacts and 40,000 SMS contacts should request customized rates.
Klaviyo also offers a free tier for businesses with up to 250 email contacts and 50 SMS contacts. The company claims that free users can still access most of the app's features.
What is the company's traction?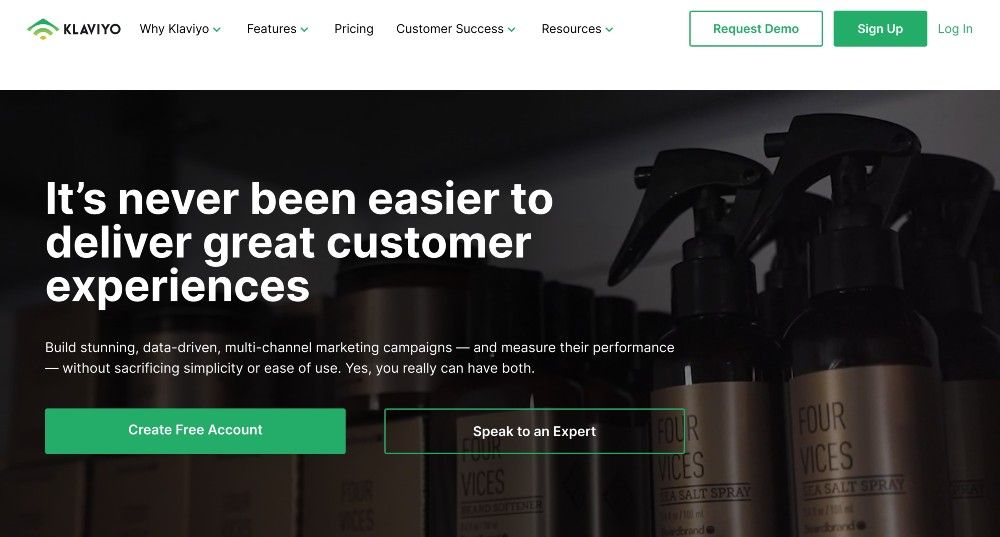 The company has brought in over 70,000 businesses of all sizes with more than 265,000 ecommerce brands on its platform. Its customer base was reported to have doubled in a year, scoring a 110% increase in 2020. Some notable clients include Custom Ink, NOMAD, Tortuga, and Chubbies.
The company's revenue is undisclosed to the public, yet it was reported this month that its valuation had reached US$9.5 billion with US$678.5 million in raised capital.
Who owns Klaviyo?
Andrew Bialecki (CEO) and Ed Hallen (board member) started building Klaviyo in 2012. Bialecki has a technical background and held several engineering positions before Klaviyo. Hallen, on the other hand, worked in business and product development. In 2018, he co-founded another startup.
To date, Klaviyo has received funding from 15 investors. Notable stakeholders include Accel, Summit Partners, and ClearBridge Investments.
Who are Klaviyo's competitors?
Klaviyo is competing with tons of companies in the marketing messaging space, including Marketo and ActiveCampaign.
Started in 2006, Marketo went public in 2013, and was then acquired by Adobe for US$4.75 billion in 2018. Marketo has acquired six companies to date, including ToutApp and Bizible. The company's notable clients include Fujitsu, Roche, Panasonic, and Citrix.
Established in 2003, ActiveCampaign has collected US$360 million in funding from four investors, racking up a valuation of US$3 billion. The company claims to have grown its revenue from US$100 million in 2019 to US$165 million in 2020. So far, the firm has worked with more than 145,000 businesses, including Museum of Science+Industry Chicago, Bonjoro, Hipcooks, Soundsnap, and more.
What was Klaviyo's most notable move recently?
Klaviyo is in the midst of hyperspeed growth, as 77% of the company's total funding came in over the past seven months. The app raised a US$320 million series D investment earlier this month, just six months after securing a US$200 million series C round. The company claims that the latest funding round doubled its valuation.
The Klaviyo team plans to expand into more territories internationally while prioritizing specific customer verticals like financial services, the non-profit sector, and healthcare. The team is also looking to promote third-party app integrations via its API.
See: Martech startup funding news: 48+ investments and acquisitions in 2021
Save time and money when producing high-quality branded content. ContentGrow helps teams work with perfectly-matched freelance writers and journalists at preferred rates. Fill out the form below to get your own talent list or visit the site to get started.