PR veteran Nadya Willard Davies: PR shouldn't just be about media coverage
After spending a decade in the PR industry, Nadya Willard Davies advises practitioners to go beyond delivering creative ideas and media coverage.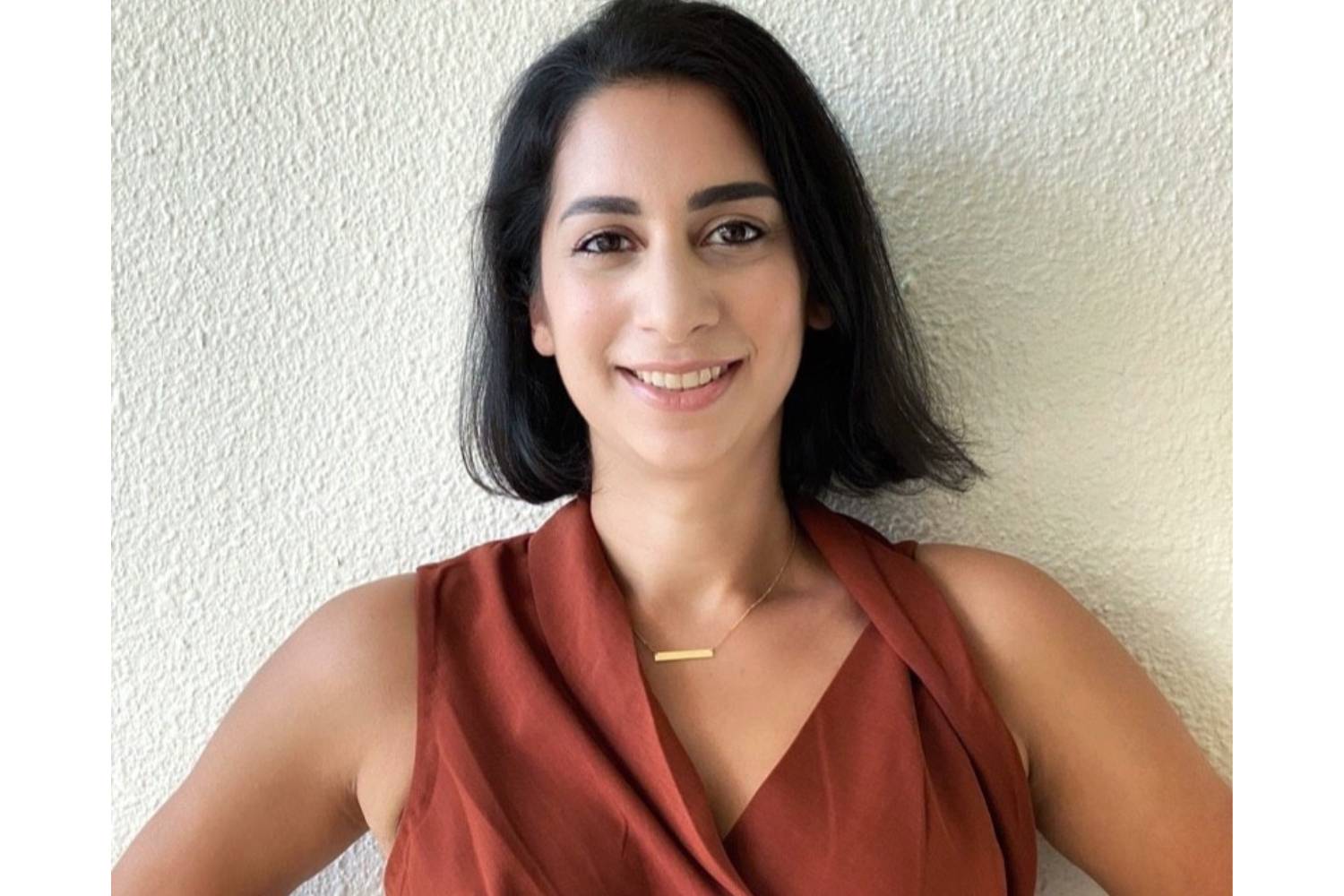 What's one of the key differences between award-winning PR agencies and those without accolades? The habit of taking the time to blow one's own trumpet, says Nadya Willard Davies. Of course, it also involves planning and executing outsanding campaigns in the process.
Nadya is a seasoned pro in the PR and marketing game, with more than 15 years of experience. She spent a decade working the PR agency circuit in the UK and Singapore, picking up a range of awards in the process. For the last five years, she's held in-house marketing roles at companies like business travel management firm CWT and digital women's health platform Fig Health.
Speaking to ContentGrip, Nadya divulges important PR and marketing insights for fellow practitioners.
Figure out how PR affects business goals
Nadya spent her first ten years climbing the corporate ladder at various PR agencies. In 2013, she moved from London to Singapore to join AKA Asia as an account director. Within two and a half years, she had worked with more than 20 Singaporean brands in the retail, hospitality, F&B, insurance, fashion, and tech industries.
During this time, her team managed to win multiple awards for three important campaigns: Marks & Spencer's A Decade Off Your Derrière campaign (which snagged four PR awards, including a gold at the Global SABRE Awards), the Made in Movember campaign (won gold at the Marketing Excellence Awards), and the Bugaboo + Van Gogh campaign (won silver at the PR Awards).
"There's a common theme with a lot of agencies to do really great work but then not take the time to blow their own trumpets, or to share what they've been doing within the industry," explains Nadya. To this way of thinking, if you want recognition for your work, you can't just sit back and wait for it. These days, content professionals need to make a concerted, yet classy, effort to get the credit they deserve.  
But you do need to walk the talk, confirms Nadya. According to her, a great PR campaign shouldn't just be about creative ideas and getting media coverage. At the end of the day, it should be about delivering a meaningful impact to the business itself.
See: For beginners: 6 tips on how to write a press release (with examples)
Agencies should stay focused on just one business objective, like sales or supporting a new product rollout. For example, in the case of the Marks & Spencer campaign, the team managed to increase the company's denim sales by 67%.
Meanwhile, for Bugaboo in Southeast Asia, the limited edition strollers sold 90% of its units within three months.
"I would really advise agencies to push their clients for that data, or anything that is going to help them assess the effectiveness of a campaign," explains Nadya. For example, it's important to know whether clients made more sales, or lowered their customer acquisition costs.
She adds, "I genuinely think it's in the client's interest to share that kind of information as well, so that their agency partners know what works and can carry on doing things that are going to make a difference, rather than just coming up with good ideas."
But this doesn't necessarily mean that clients need to reveal the exact data and figures to their agencies. Ideally, clients should be able to measure how each campaign affected their business goals (comparing a single set of key metrics before and after the campaign).
From there, they can share the results by giving simple percentage figures to agencies. This can help strengthen the post-campaign evaluation. It can also help everyone understand why certain campaigns worked or didn't work.
See: 6 recommended press release distribution services for PR teams
PR and comms agencies are evolving beyond top of funnel
From 2016 onward, Nadya began upskilling herself in SEO, Google Adwords, social advertising, content, and email marketing. In that same year, she transitioned away from the PR agency life to an in-house marketing role.
She became a marcomms manager for Asia Pacific at CWT, then served as chief marketing officer at Singapore-based Fig Health in early 2021.
At CWT, she implemented various digital marketing strategies to generate and convert new leads, which includes championing better CRM processes to improve system knowledge and lead tracking. At Fig Health, she owned and executed all activities related to customer acquisition, retention, engagement, and branding.
Knowing what she knows now, Nadya says that she would've done things very differently for her previous PR work. Normally, PR agencies back then were focused on the top of the funnel, helping clients "get seen" rather than giving them the power to nurture relationships with customers and prospects.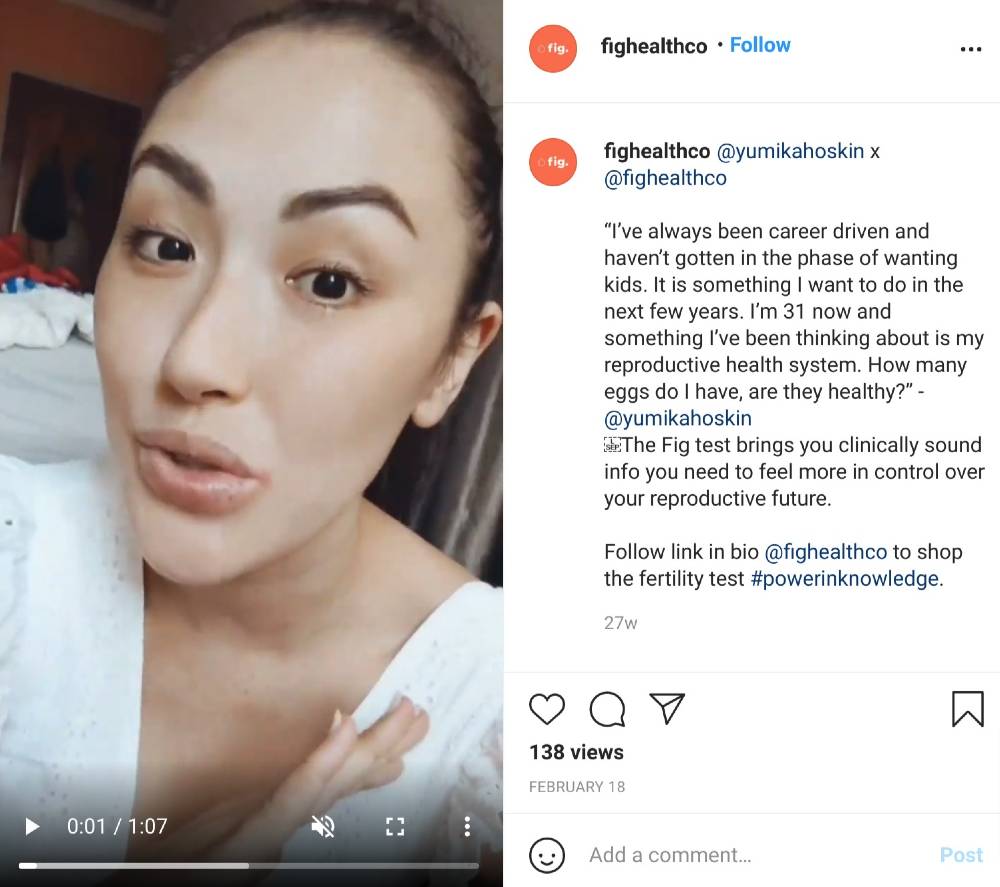 At Fig Health, for example, the team worked with influencers beyond paid posts, aiming to build actual meaningful relationships with them. The marketing team treated influencers as part of the brand's early users and sought out product feedback from them. This helped spark a sense of loyalty from the influencers, as they also contributed to the way the product evolved.
Nadya advises marketers to prioritize relevance over reach when working with influencers.
"A lot of the people that we were working with were smaller influencers, but they were the ones that a lot of our users would also be following."
According to her, it's also important for marketers to deeply understand their customers and the problems the brand aims to solve. "I think it's really important to have the customer at the forefront of what you're doing," says Nadya. "We need to take the time to really understand their needs, what makes them tick, and what drives them crazy."
See: 5 lesser-known places to hire freelance press release writers
B2C marketers can do this by tuning into customers' conversations on social media – simply observing what they say and what they're engaged with. B2B marketers can attend industry events and pay attention to common pain points that repeatedly come up in discussions. They can also do surveys, hold focus group discussions, or talk with customers directly.
By understanding the problem, marketers can figure out what will make the customer's life better. From there, simply deliver the solution via things like content, product innovations, and customer experience.
Marketing and PR are constantly changing. As such, Nadya advises fellow practitioners to make sure they enjoy what they do. Most importantly, don't stop learning. She says:
"You've got to keep learning and adapting. It's not the kind of career where you can sit back and just do the same thing that you've always done. Because the channels are always evolving, the way people digest information is always evolving. So if you don't have that motivation to keep learning and experimenting, then it's going to be very hard to grow."
Save time and money when creating and distributing high-quality PR and branded content. ContentGrow's platform serves up the best freelance content professionals and helps marketing teams execute at scale. Fill out the form below to commission your press release in APAC and beyond.