25 recommended newswire and press release distribution services
PR teams can save a lot of time with the right press release distribution services. Here's a quick guide to help you select the right one.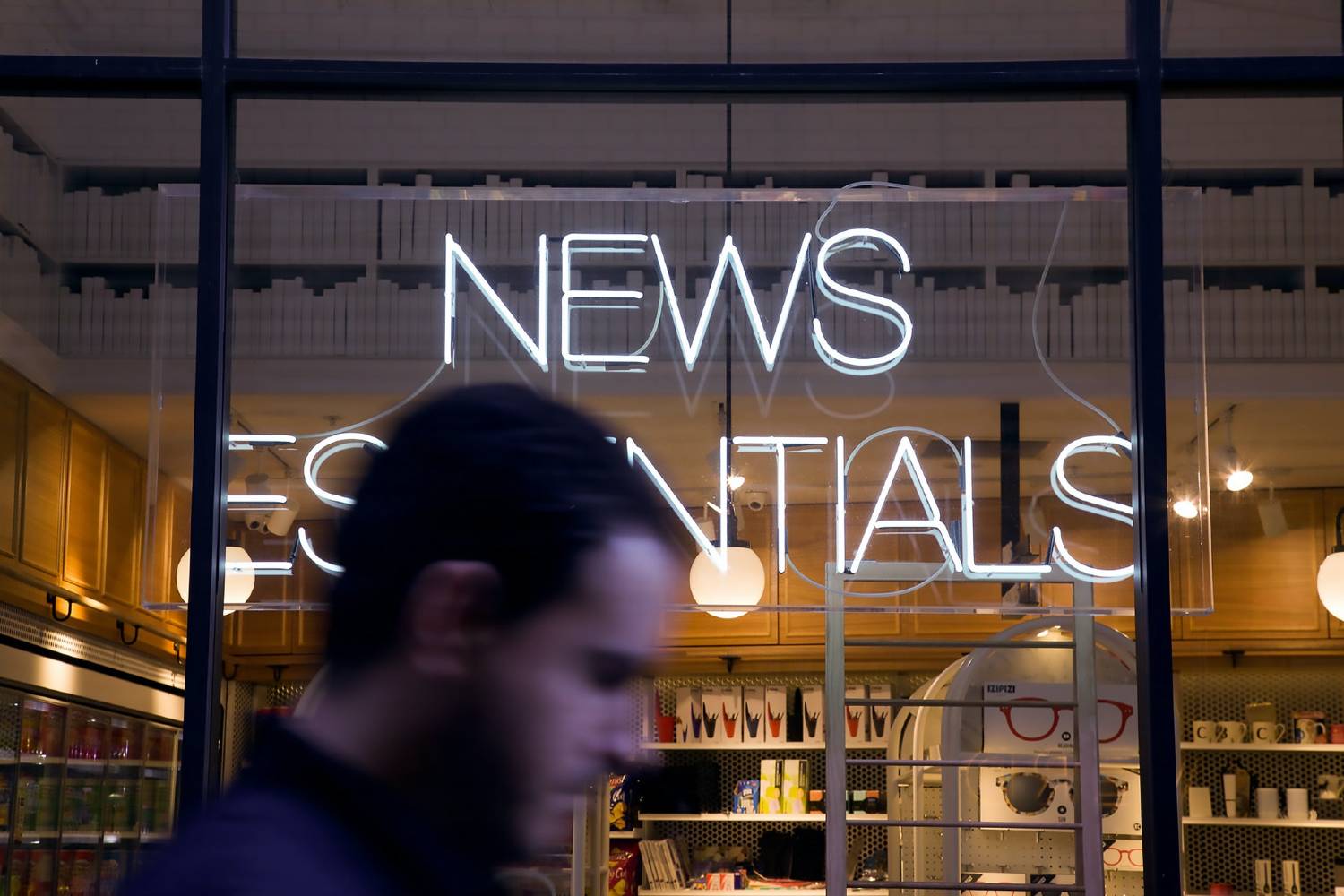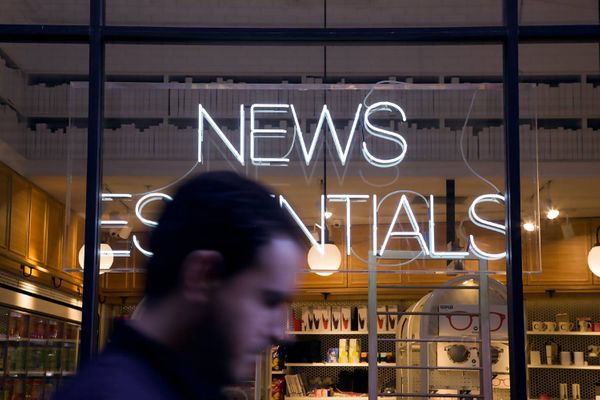 Despite a growing distrust in the mainstream media over the last few years, consumers still view press coverage as the most trusted source of information.
This is why public and private businesses continue to believe in the power of public relations (PR) and routinely send out press releases to journalists in hopes of building credibility.
Alongside this, public relations is increasingly recognized as a vital component in enhancing the effectiveness of other content marketing channels, such as search engine optimization (SEO). Whether or not backlinks are involved, the synergy between PR and SEO is evident.
By disseminating information through press releases, businesses can indirectly boost their SEO efforts. Media coverage often leads to organic mentions and links, contributing to a comprehensive online presence and enhancing both awareness and credibility.
While most journalists still prefer to receive customized, one-on-one emails, one in five will still check news tips sent via press release distribution services or newswires.
Newswires enable businesses to distribute news stories to a large, targeted audience of journalists and public influencers at a price. These tools are relatively quick and easy to use. PR pros and newbies alike can utilize these services to help scale their comms operations.
| | |
| --- | --- |
| Top newswire services | Top organic press release distribution services Top free press release distribution services Frequently asked questions |
FAQs
How are press releases distributed?
Press releases are typically distributed through press release distribution services like the ones covered in this article.
Typically, these services distribute the press release to various media outlets, journalists, and bloggers in their network. Additionally, businesses can also distribute press releases through their own website, social media channels, and email lists.
When should a press release be distributed?
Press releases should be distributed when businesses have news to share, such as a new product launch, a milestone achievement, or a new partnership.
Additionally, businesses can distribute press releases to announce events, such as conferences or webinars. Press releases can also be distributed in response to a crisis or to correct misinformation.
Often, a series of press releases is distributed in anticipation of such events. For example, before a product launch, it is advisable to distribute a series of press releases that build a narrative to strengthen the product's positioning when the launch occurs.
For instance, if a company plans a product launch by the end of December, they could sequence press releases to gradually introduce the product. This approach ensures that the product does not come as a surprise to the public.
This method, known as the 'Cycle', allows for a more controlled and effective dissemination of information. You can read more about this strategy here.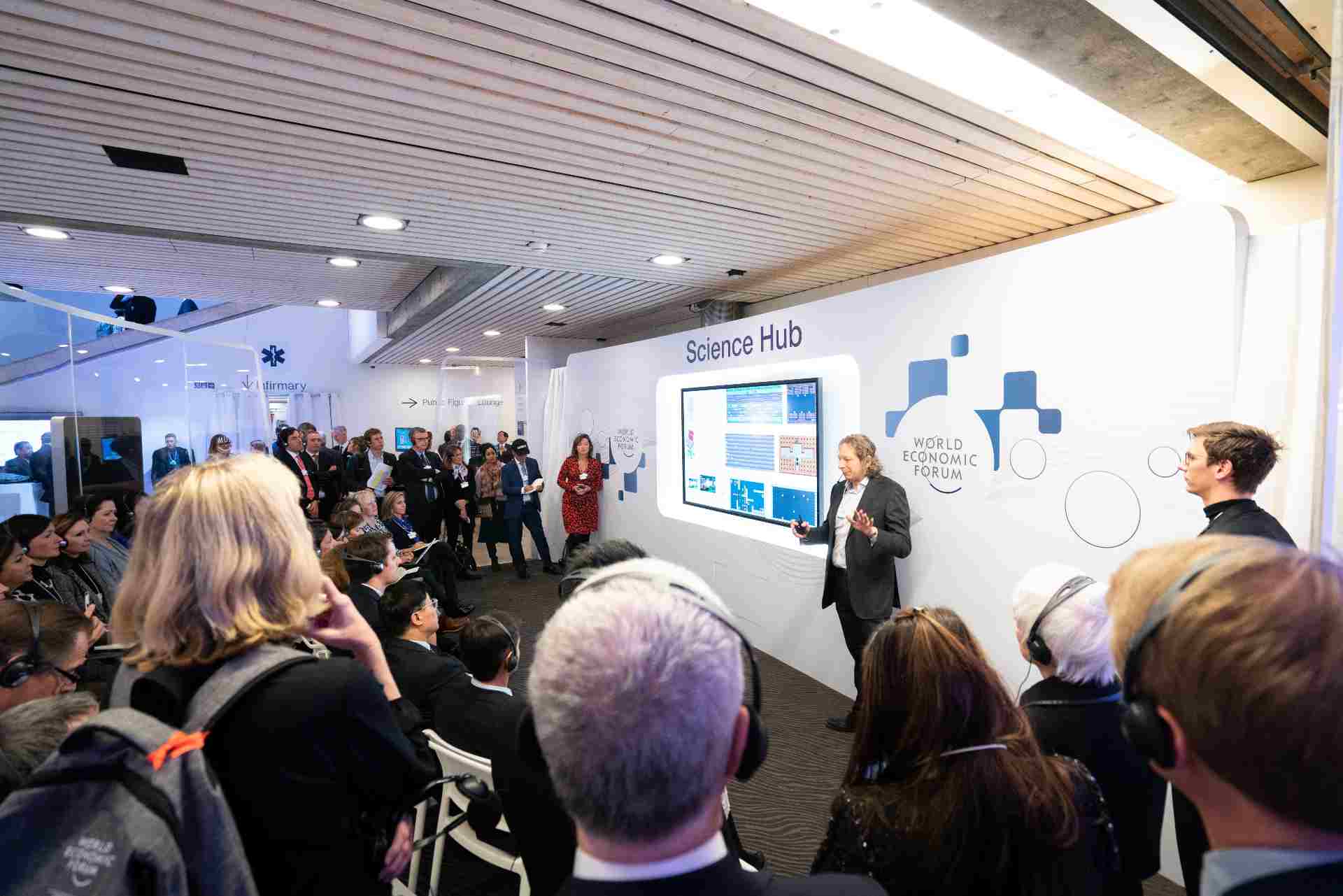 How much is a press release distribution?
The cost of press release distribution varies depending on the service provider and the package selected.
Some providers offer free distribution, while others charge for additional features like social media distribution, media outreach, and guaranteed placement on major search engines.
You can expect to pay between a few dollars and a few hundred dollars, depending on the service.
What is the difference between free and paid press release distribution services?
Free press release distribution services allow businesses to distribute their press releases for free to various media outlets, journalists, and bloggers.
However, these services may have limitations on the number of press releases that can be distributed and the features available.
Paid press release distribution services offer additional features and can also distribute press releases to a wider network of media outlets, journalists, and bloggers.
How to choose the best press release distribution service?
With so many choices out there, finding the most suitable one for your business can be a challenge.
Here are some factors to consider:
1. Target audience
The first thing you need to know is whether the service can help you reach journalists and influencers who create content for your target audience in a specific location. Pay attention to the business categories and locations that you can reach with the tool in question.
Another thing to look at is whether you're aiming to get coverage from  specialized, trade publications (often B2B-focused media) or mainstream, consumer-focused media outlets. Most press release distribution services cater to the latter, and thus not all can help in terms of reaching a specific business audience in a given niche.
2. Features
Most press release distribution services offer two core functions: sending out the press release to journalists' inboxes and publishing the press release on official partners' news outlets and blogs. Some newswires provide extra features such as sending out the release to social media influencers, the ability to make your release appear high on Google's search results, and even website creation for your company's investor relations arm.
Be advised, some newswire services ask for a premium if you want to upload photos, videos, and audio content into the press release. Finally, you should also consider the tool's reporting features. What kind of data and insights can it provide to measure PR success?
3. Pricing
Press release distribution services have massively varied pricing plans. Further, each service may charge extra for features that go beyond the core functionality of distribution. For first-timers, we recommend opting for a no-frills service with transparent pricing and no surprises.
Recommended organic press release distribution services
Organic coverage is when the media takes a genuine interest in your news, and decides to run the story. This can sometimes include interviews. It's useful for building reputation (example).

Launched in 2019, ContentGrow has quickly established itself as a reliable resource for PR professionals in crafting press releases. The company has expanded its services to include press release distribution across Southeast Asia.
ContentGrow's approach is unique,  as the company helps connect clients with project-appropriate PR freelancers - typically those who already have strong media relations in their respective market - who will then help manage the campaign end-to-end. This method is well-suited for marketers seeking to work with PR pros at a more affordable rate.
ContentGrow provides detailed information about its freelancers, encompassing portfolios, rates, and projected KPIs. This enables clients to conduct thorough interviews prior to any commitment.
Significantly, ContentGrow excels in enhancing media coverage for technology firms, startups, and venture capital companies, with a primary focus on the Asian market.
To get started, complete this form.

Prowly also offers end-to-end press release distribution for businesses looking to leverage its database of over one million contacts. It comes with a detailed media contact builder, drag-and-drop editor, and analytics tool. To stay connected with media members, businesses can also build their own newsrooms on Prowly's platform.
Brands will also get recommended contacts, based on each press release's topic, via Prowly's smart suggestion feature. This allows marketing teams to reach out to the most relevant journalists and get more exposure.
Packages start from US$119 per month billed annually. However, it's important to note that this price does not include access to Prowly's database of media contacts, which incurs an additional charge of US$100 per month for 1,000 contacts or US$150 per month for 3,000 contacts.
Recommended newswire services
Newswire syndication is similar to buying 'sponsored' content on various media outlets. It's useful for getting search engine results and backlinks (example).

PR Newswire by Cision is a popular choice for press release distribution. The platform helps brands deliver releases across 170 countries in Asia Pacific, Europe, and the USA, leveraging its base of more than 300,000 media outlets and over 1.7 million influencers and journalists.
Brands may want to consider using PR Newswire's signature Multimedia News Releases (MNR) to stand out. Specifically, the MNR features lets users build an interactive, visually appealing landing page. It allows businesses to include various pieces of multimedia content such as images, videos, infographics, CTA buttons, and live social media feeds.
Aside from press release distribution, the company also offers other related services that can amplify your PR campaign. These include content creation, monitoring and insights, and social listening. These offerings provide a comprehensive approach to PR, enabling businesses to not only distribute their news but also create compelling content, monitor their media presence, and listen to social conversations.
The company also offers outdoor ad solutions (think billboards and airport terminal screens) in key locations around the world. These include Times Square in New York, Paris, and Tokyo. Businesses can also measure their press release distribution performance with PR Newswire's reporting tools.
Notable clients from PR Newswire include Hyundai Motor Company, Sophie's BioNutrients, LG, and Air China.
PR Newswire's pricing is available upon request.

Intrado's GlobeNewswire is another option for sending and publicizing press releases. The company claims to distribute news globally across 92 countries in 35 local languages. Its media partners include blue-chip names like Bloomberg, Yahoo, Morningstar UK, and more.
GlobeNewswire also offers visual-based press releases with a feature called Media Snippets. Using this, PR pros can attach multimedia files — like images, videos, infographics, and even live streaming events — to make traditional press releases more appealing to the eye.
In 2023, GlobeNewswire launched a new feature called AI Press Release Generator. This tool allows clients to draft content based on starter information they provide, such as headlines, storylines, topics to avoid mentioning, and company quotes. This feature aims to streamline the press release creation process, providing a more efficient way for businesses to communicate their news.
To start using GlobeNewswire, practitioners can get in touch with the team and discuss pricing options.

PR Underground supports  distribution through a branded newsroom, which companies can use to create and publish a press release. The firm will then wire the release to social platforms and relevant media outlets within its network, including major news portals like Google News, FOX, CBS, NBC, and PR Newswire.
The firm offers packages based on the number of press releases you'd like to distribute. PR Underground is priced either per release or per month. For brands that release news regularly, the monthly plan starts from US$99 and includes a quota of up to three releases. Meanwhile, its one-time press release distribution service starts from US$49.99 per release.

SBWire is another press release builder and distribution service geared toward the US market. Among the tools that helps SBWire stand out is its press release optimization feature. This comes with handy functions like keyword suggestion and analytic tools, content testing, link analysis, and URL and HTML customization, which help brands tailor their releases for targeted distribution.
The company claims to have access to over 200 media sites in the US. Prices start from US$59 per month for three press releases per month.

EIN Presswire offers PR distribution service, similar to the above mentioned companies. Clients can start by creating their own release and then letting EIN Presswire's team do the rest.
After passing an editorial review, EIN Presswire's team will start blasting the release to its media network, which includes news outlets, TV and radio stations, as well as the EIN Presswire mobile app. Within two hours, clients will get the distribution report in their inbox.
Recently, EIN Presswire launched its AI-powered press release generator, allowing users to create up to 25 press releases per day for free. This new feature adds to the ease of creating and distributing press releases through their platform.
EIN Presswire offers several pricing packages based on the number of releases that need to be distributed. The most basic plan covers one press release for US$99.95, and clients have one year from the date of purchase to use this release. For businesses, the Pro+ package may be more ideal, which offers ten releases for a total price of US$399. The corporate plan comes in at US$999 for 50 releases and is best suited for major corporations.
EIN Presswire pricing is available here.

This tool is quite versatile, as it offers press release distribution service for both the US and international markets. The lowest tier starts from US$199 and targets hundreds of US-based media outlets. In contrast, the higher tiers will allow for a wider geography target and utilize third party services like PR Newswire and AP Newswire.
It also offers additional packages covering media outlets in the United States and Canada. This option is ideal for businesses aiming to focus their PR efforts within North America.
Firms looking to push their financial news might want to try Newswire's 'financial package,' which zeroes in on global finance media outlets. Newswire also transparently provides a wide range of discounts for bulk purchases. Notable clients from Newswire include 18Loop, Bad Penny Factory, and IDTechEx.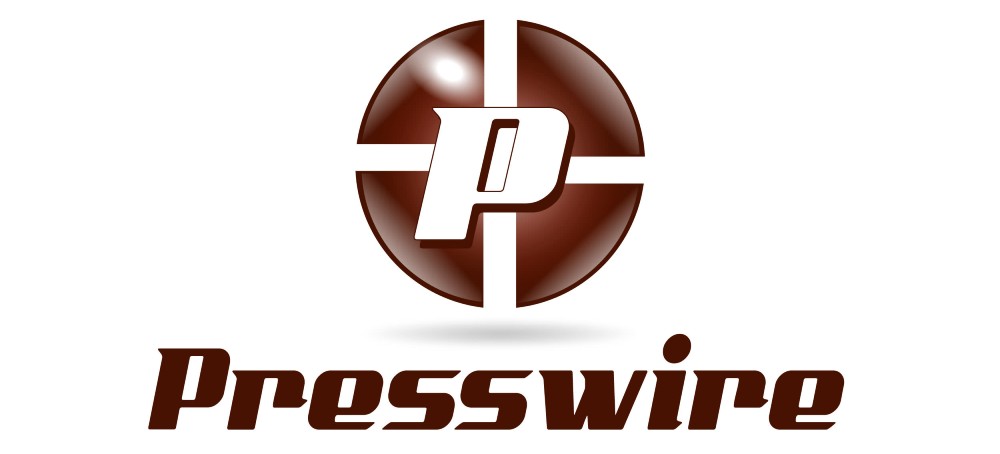 Presswire is quite a comprehensive tool and provides modular pricing points. PR teams can distribute press releases to journalists in specific B2B or B2C industries across North America, Europe, and Asia. Presswire claims to have more than 850,000 media contacts worldwide, which are updated each week.
The newswire service also offers other functions at additional costs, such as access to a journalist database, translation service, media monitoring, and news syndication. The tool's press release tracking feature is also quite handy. It tracks which journalists open and spend more than four seconds reading the email.
This tool may be suitable for businesses looking to send press releases in multiple languages across specific locations. Presswire charges US$250 for distribution in one region and an additional US$250 for media monitoring.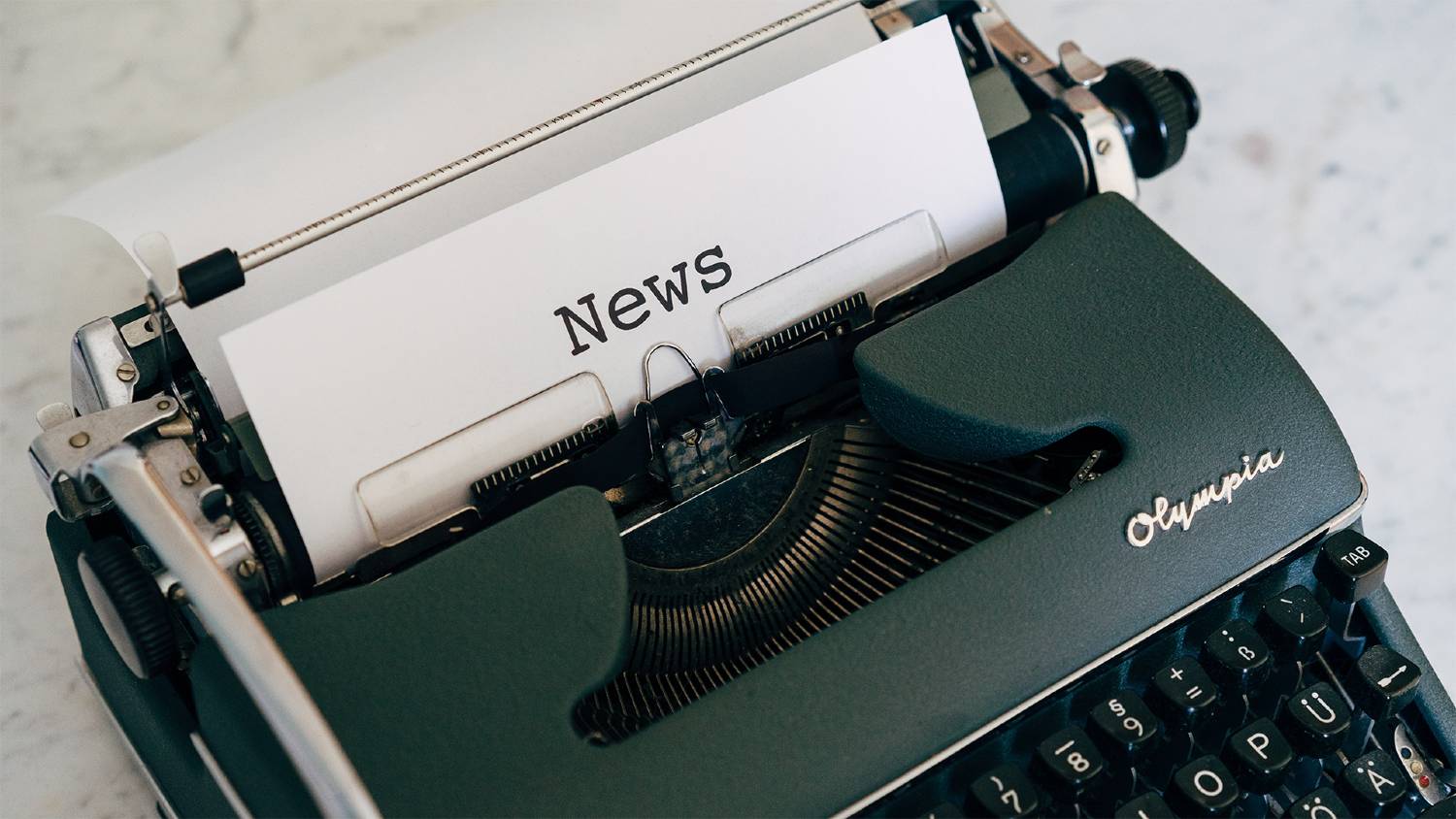 This tool provides news syndication services on more than 600 US sites, including ABC, NBC, FOX, CBS network, and Bloomberg. A unique selling point of Linking News is its ability to distribute 'white-label' releases, which means that agencies can insert their own logo to distribute news for their clients. Press releases, in general, won't have the Linking News's branding on it.
Businesses looking to distribute generic B2C press releases for a US audience can give this a go. The pricing starts from US$159 for more than 100 site syndications. The firm also accepts Chinese press release distribution to over 2000 Chinese media outlets. This additional service is particularly beneficial for businesses aiming to reach audiences in the Chinese market, expanding the scope of their press release distribution.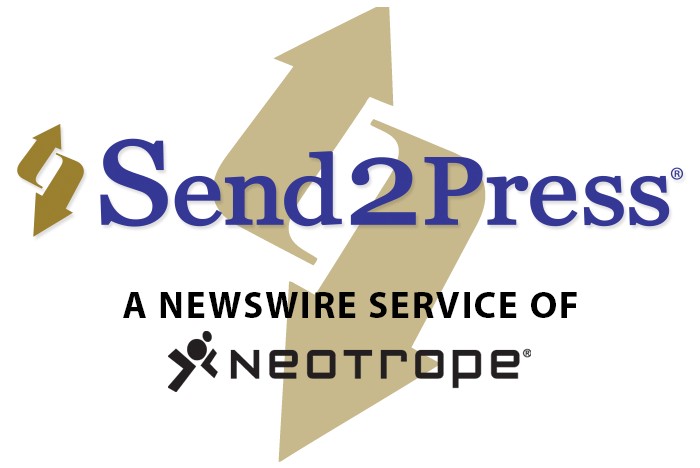 As one of the newswire services since 1983, Send2Press is another tool best suited for press release distribution in the US. Send2Press can distribute your press release to more than 5,000 daily media outlets in the US, as well as guarantee text-only syndication on a minimum of 200 sites like APNews, Apple News, and Google News across 193 news categories.
Send2Press's unique offering comes in the form of a focus on the US market. It can offer more affordable rates if you're looking to push the news in specific US states. All plans include free proofreading and AP style verification services.
The specific state distribution will cost you US$99. Send2Press will distribute the news nationwide with the help of Cision's PR Newswire services for US$549.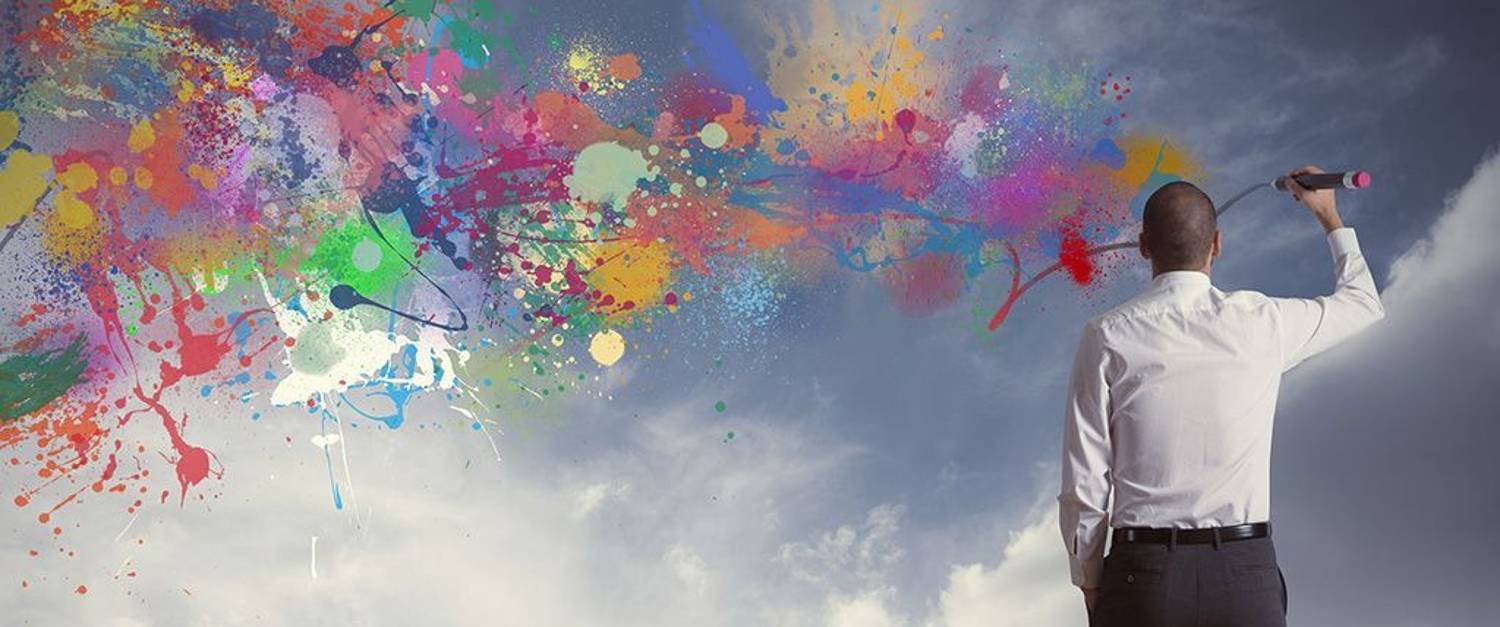 This is another tool that has partnered up with PR Newswire for the US market. At its most affordable option (US$299), eReleases will distribute your press release via PR Newswire, as well as send out emails to its own journalist database. With this plan, the service guarantees a minimum of 90 media syndications. eReleases has more premium plans that guarantee more media placements, longer press release word counts, additional use of AP Newswire, and wider journalist inbox reach.
eReleases takes pride in its journalist database, comprising more than 100,000 contacts, with a 94% email delivery rate. Businesses looking to harness the power of multiple newswire services and the eReleases database might want to give this a shot.

If you want to make sure your content reaches the target audience, the distribution platform PR.com can help. Simply create a free account, submit your press release, and choose the readers by selecting a category from the list. Over 240,000 businesses use the platform to gain exposure, control their online presence, and generate sales.
What we like about PR.com is that there is a free version. So if you want to increase your brand visibility with no or little expenses this site will do wonders. Besides that, you can contact their sales representative for customized pricing.

However, if you want to get distribution reports and content with images, there is a subscription fee. And, unless you choose the most expensive plan, which is US$300, you need to be patient with PR.com, since publishing content takes time.
PR.com also provides another option for you to create awareness and gain exposure for your business by posting your business profile on PR.com. This can help to increase awareness within the PR.com's website and business directory.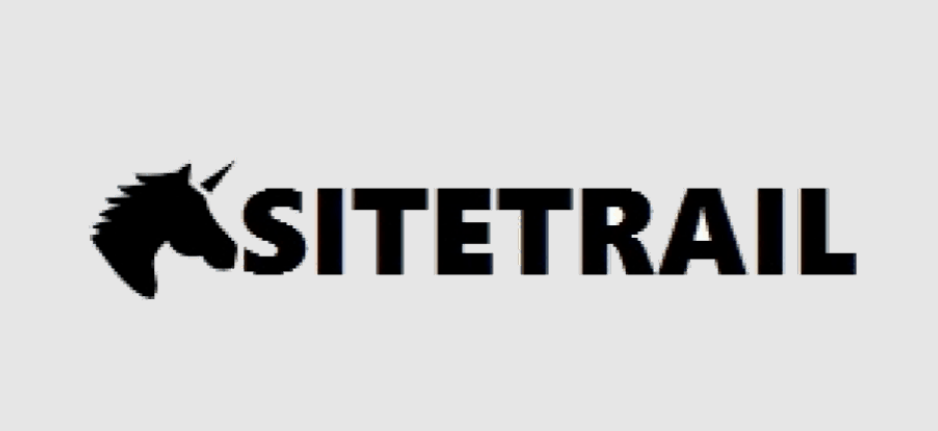 Sitetrail has been around since 2010 and is a great alternative to expensive wire services. By using their expertise in SEO and editorial news coverage, you can improve search engine rankings for your brand. The service is quick: you can expect your content to be ready in 24 hours.

Sitetrail team produces quality personalized articles for each client. The staff with a journalistic background knows how to make your content stand out. Apart from press release distribution, they can arrange SEO guest posting and content marketing services to scale up your business rapidly. Additionally, Sitetrail also offers PPC management services, providing a comprehensive approach to digital marketing.
The platform provides more than 200 digital services with different levels of support. You can even get in touch directly with Sitetrail's CEO to discuss anything from digital marketing to PR and reputation management. Though, the call price is US$5,000.

If you're looking for a professional yet easy-to-use press release distribution service, BusinessWire is the way to go. The company offers a wide range of services, including targeting, distributing, reporting, and measurement options for every kind of press release.
With an average of 100,000 media outlets reach in 162 countries, BusinessWire provides wide visibility within Dow Jones, Reuters, Associated Press, Bloomberg, and Agence France-Presse. They also have a dedicated account manager for each client.
What's more, the company is distinguished by precise targeting of geographic markets, demographic audiences, and subject-specific platforms. This means your press release will be able to make a global impact.

Coming from the same company as PR Newswire (Cision), PRWeb is another convenient platform that lets you outreach a huge audience without breaking the bank. It distributes online press releases to niche journalists and your social media networks associated with your brand. In addition, you can have access to comprehensive analytics on the impact of the releases.
The company has numerous pricing plans where the most basic package comes at $99. You can also select to synchronize PRWeb distribution with your social channels to improve the desired visibility.

PRWeb boosts reader engagement by including hyperlinks, videos, photos, and call-out quotes within articles. They also ensure content is optimized before distribution. Their editorial guideline provides detailed information on how to have speedy approval and distribution of your content.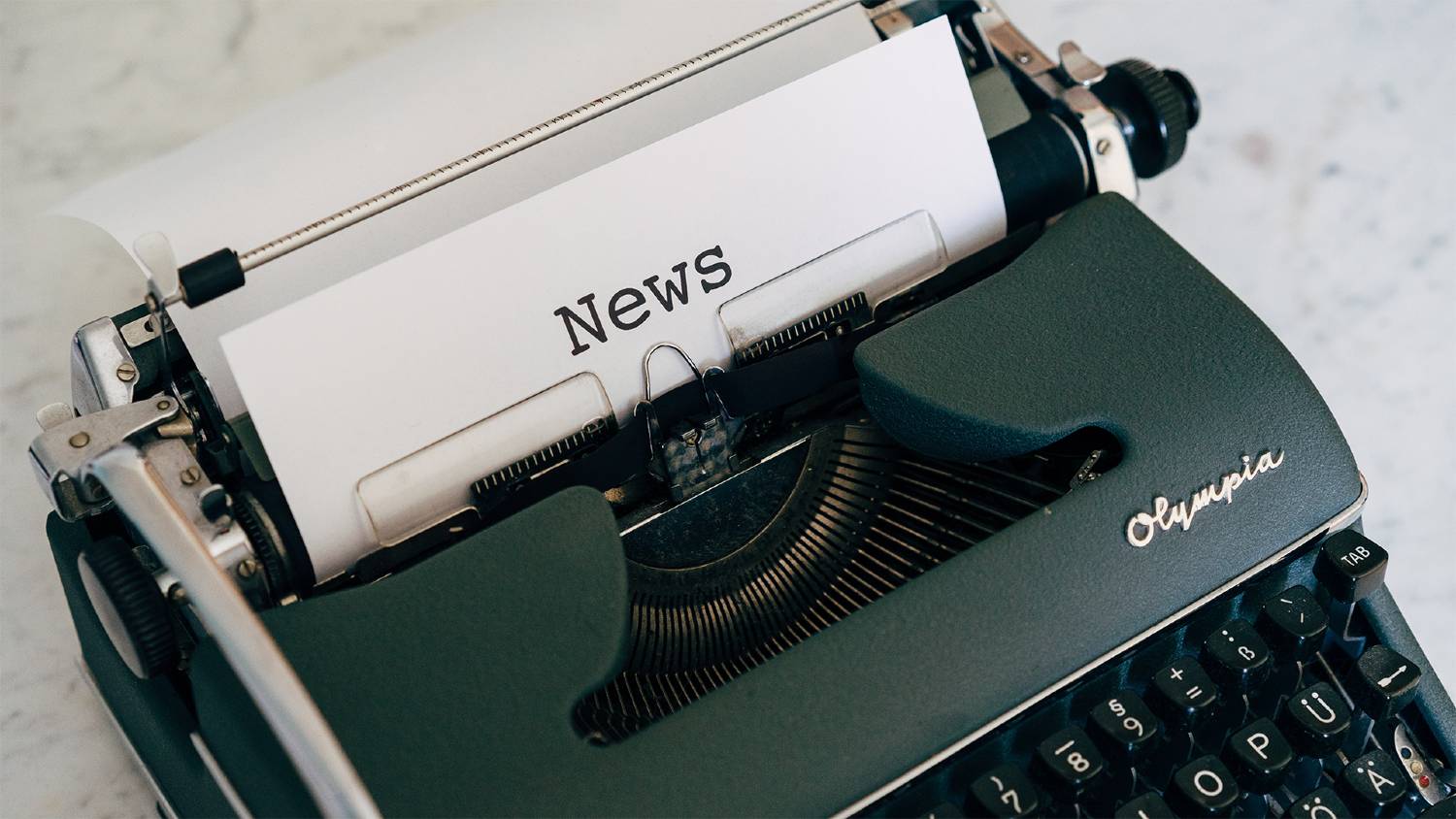 With almost 20 years of experience, 24-7 Press Release Newswire has so far distributed nearly a half-million press releases to a database of more than 50,000 members.

The platform has attracted businesses of all sizes, including major hotel chains, airlines, and NASA. 24-7 Press Release Newswire offers a user-friendly system, cloud-based platform, and outstanding tracking ability to give customers exposure.

If you're looking for inexpensive but high-quality press release distribution, you can start with their Visibility Boost package for US$49, allowing you to attach up to 4 images or documents.

The most advanced and expensive plan is the Mass Media Visibility package, which is $419 with a limit of 5 images or documents. Regardless of which package you select, you'll regularly receive a detailed report about campaign results, including traffic, user interaction, and the number of shares.

IssueWire stands out by allowing customers to schedule their press releases for a specific date. The platform distributes your content to more than 150 news and media sites, including Google News and Apple News. A minor drawback is that there is no option to submit content in a language other than English.
If you choose a free option, it does not guarantee Google indexing and you cannot target the press distribution based on location or industry. For subscribers, the first release is free of charge but with the benefits of the package priced at US$21. In addition, all packages have an SEO audit with no extra charge for embedding YouTube or Vimeo videos.
Meltwater offers a press release Distribution service as part of its media intelligence solutions. This service allows businesses to distribute their press releases to media outlets, journalists, bloggers, and other relevant stakeholders.
The service includes tools for formatting press releases and features analytics and reporting capabilities. These features enable companies to track the performance and impact of their press releases.
Meltwater also provides media monitoring to track brand mentions following PR campaigns. This aspect of the service helps businesses understand the reach and effectiveness of their press releases.
Pricing for Meltwater's Press Release Distribution Service is available upon request.
PR Fire uses a pay-as-you-go pricing model, allowing for flexible budget management without the need for contracts. This model is designed to help clients scale their campaigns as needed.
The company offers same-day distribution and syndication of press releases. Syndication extends the reach of content, such as press releases, across various third-party websites and media outlets. This service aims to increase visibility on high-authority sites.
Starting at US$65, PR Fire provides guaranteed publishing and placement for press releases. This service ensures that the content is not only distributed but also published on relevant platforms.
PR Fire also includes a white-label service, meaning their name does not appear on the distributed press releases. This allows for seamless branding by the client.
Additionally, PR Fire offers international distribution, covering the UK, US, Europe, and Asia, and includes translation services for press releases, catering to a global market.
Recommended free press release distribution services

VRITIMES is a media distribution service that can help you spread awareness about your company or service for free in just a few clicks. All you have to do is sign up, create your press release using their easy-to-use platform, and publish it on their site.
They will distribute your press release to hundreds of media outlets throughout Asia, ensuring maximum exposure for your product. Plus, you can track how your press release is doing with their analytics tools.
VRITIMES guarantees the publication of your press release on its website, and with its media partners, you have a chance to reach a wider audience through various media outlets in Asia.
Through this platform, you can also manage and analyze your press release once it's been posted. You can preview, edit, and delete your press release, and check the report to see how it's performing.

OpenPR is a platform where you can submit one press release for free every 30 days. If you need to publish more press releases, you can purchase credits. However, if you need more than 1000 credits, you'd have to contact the email support service.
Unused credit points lapse after three years from the order, at the latest. When you buy credits, you will receive a credit code in your invoice. You can use up to three links in your press release, but be sure to avoid violating any trademark rights.
If you need to edit or delete your press release, you can order this additional service for €10. It is important to note that press releases will not go live immediately, and will only be published on working days (Monday to Friday).

PRLog offers a range of services, including press release distribution, press room hosting, a business directory, job listings, and an expert directory. The best part? Most of these services are free!
And yes, press release distribution is free with PRLog, making it the platform's most popular service. You can host your press release and distribute it to search engines, all for free. You also have the option to distribute your press release to news websites and journalists at a discounted rate.
PRLog also offers a variety of convenient features, including account-based management, advance scheduling, pre-release sharing, post-release editing, and a customizable timezone. Plus, you'll get analytics on your press release's unique and total hits, Facebook likes, Twitter tweets, LinkedIn shares, and search phrases.

Online PR Media is an online press release distribution site that offers affordable multimedia press releases with high search engine visibility. The company has been in business for over 10 years and has published over 230,000 press releases.
They offer various distribution plans, including social media, search engine visibility, maximum media visibility, and video PR premium visibility.
Online PR Media also offers a free online press release plan that includes a page title and meta tags, downloadable PDF, and live URL link to the release.
The company prides itself on being cost-effective, providing precise reporting, and offering hyper-effective targeting for reaching the right audience.

PressReleasePoint was started in 2007 to help organizations distribute their press releases online. They accept press releases from all over the world on any topic, and anyone from individuals to big corporations can use it to promote their news and events to readers worldwide.
The site functions as an aggregator of press releases sourced from the company's newsfeed as well as a news syndication platform for various news portals and blogs.
There are both free and paid plans available, and the website even offers search engine optimization services to help companies improve their online credibility and authenticity, resulting in better page ranking and more search traffic to their site.
The work of a PR campaign doesn't stop after distributing a press release. It's important to keep the company in the spotlight by showcasing improvements, sharing experiences, and providing customer feedback and case studies. This ongoing effort, which builds on the initial press release, prepares the ground for future updates like fundraising, events, or new product launches.
Save time and money when creating and distributing high-quality PR with ContentGrow. Sign up to get your campaign started or book a quick call with our team to learn more.