Podbean helps podcasters produce, distribute, and monetize content
To get a better understanding of the app, here are six things marketers should know about Podbean.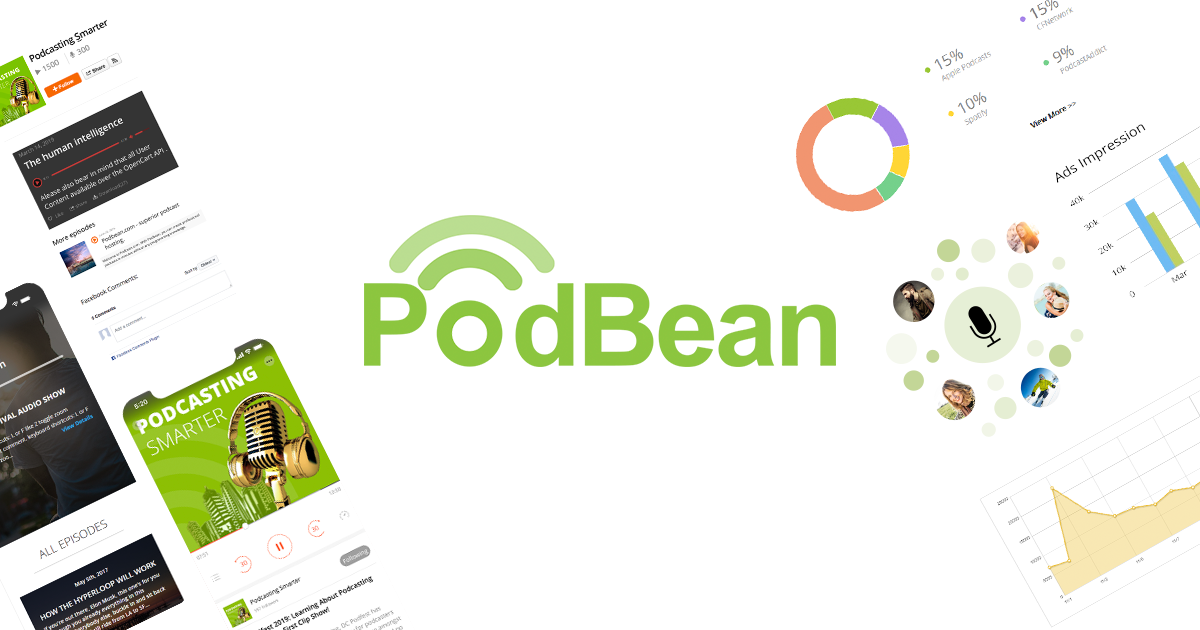 The podcasting space is growing at a rapid clip and shows no signs of slowing down. Today, podcasts have become one of the most popular forms of digital content; as of April 2021, there were more than 2 million podcasters with a total of 48 million episodes.
By leveraging end-to-end podcast hosting platforms like Podbean, anyone can start producing and publishing audio shows. Podbean helps save time but also supports podcasters who seek to easily monetize their content. To get a better understanding of the app, here are six things marketers should know about Podbean.
What is Podbean?
Podbean is a platform that lets users create, publish, and monetize audio-video podcasts. With Podbean, users can distribute content to other platforms like Apple Podcast, Spotify, and Google Podcast. They can also transfer material to a website, blog, and social media feed.
In addition to publishing pre-recorded content, Podbean allows creators to hold live-streamed podcasts. This feature comes with interactive elements, such as live calls and real-time comments. It also lets creators invite co-hosts so as to potentially attract more listeners.
There are three ways to monetize a podcast on Podbean. The first is through the app's built-in ad system, where the platform lets podcasters meet with potential advertisers to stike deals. The second is through its premium podcast service, in which creators can charge listeners for premium content. The third is through the app's 'Patron Program,' which lets creators collect donations or rewards from listeners.
How much does it cost?
Podbean offers a forever-free plan  that comes with the platform's basic features, but has a limited quota. The free and unlimited audio plan at US$14 per month is only available for audio podcasters.
To create and publish video podcasts, users should choose either the unlimited plus plan (US$39 per month) or a business plan (US$129 per month). The business plan comes with additional features such as live chat support, more detailed customer engagement data (think individual listeners' data or consumption behavior), and private podcast SSO authentication.
Users can get a lower price when they sign up for the annual plan. The unlimited plus package is available at US$29 per month (billed annually).
What's the company's traction?
Having operated for more than ten years, Podbean has onboarded over half a million podcasters. The company claims to have helped creators produce more than 10.8 million episodes with a total of 8.7 billion downloads. Currently, there are more than 1 million monthly active users on Podbean's app for both IOS and Android.
Podbean's revenue and funding history has not been disclosed to the public.
Who owns Podbean?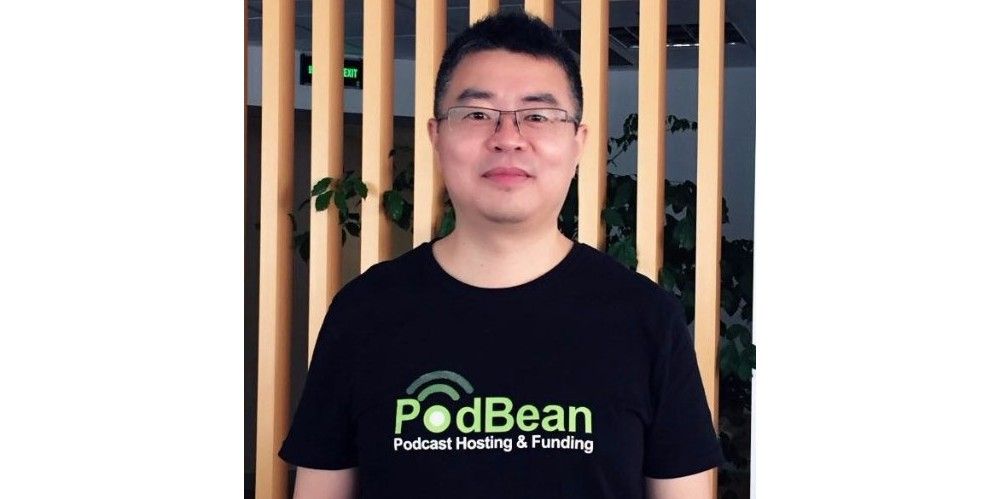 CEO David Xu (pictured above) and Henry Zhang are the two co-founders of Podbean. They launched the company way back in 2006. At that time, the co-founders had a simple vision of helping podcasters create content with an easy blog-like platform.
Who are Podbean's competitors?
Offering similar services, Anchor and Captivate are the two main contenders up against Podbean.
Anchor was acquired by the music-DSP giant Spotify in 2019 for around US$140 million. In just a year, Anchor helped add over 1 million shows to Spotify's catalog.
Captivate is another successful podcasting platform. It has worked with a variety of customers from different fields, such as Cornell University, The Church of England, and Danfoss.
What was the company's most notable move recently?
In 2020, Podbean added an "unlisted mode" to its live audio streaming platform. An unlisted livestream will not be shown in the Podbean app and requires the host to share a link to invite guests, co-hosts, and listeners. Podcasters can use unlisted live streams as an engaging, exclusive experience for their most dedicated audience members.
Podbean has also added a remote recording function to let podcasters record, save, and publish live streamed content.
See: Martech startup funding news: 48+ investments and acquisitions in 2021
Save time and money when creating and distributing high-quality PR and branded content. ContentGrow's platform serves up the best freelance content professionals and helps marketing teams execute at scale. Fill out the form below to get your talent list or visit the site to get started.