SEMrush report: prioritize creating 7,000-word blog posts
A 2020 SEMrush report found that 7,000-word articles generate almost 5x more pageviews than those with less than 600 words.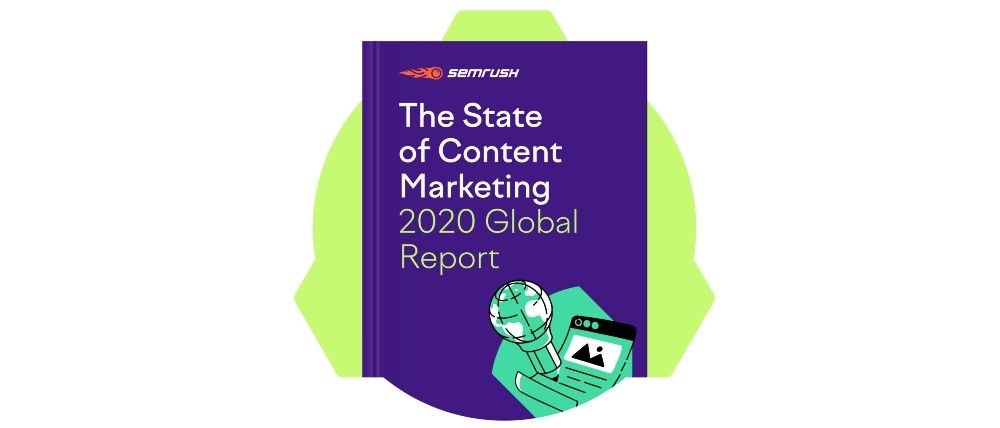 If you're still wondering whether long-form blog posts are worth it, then here's the answer: yes. Popular SEO tool SEMrush recently released a content marketing report that dives into several industry trends and insights. Among them is the glaring conclusion that long-form articles perform a lot better than short-form content.
The report  — titled The State of Content Marketing 2020 — analyzed more than 1.2 million articles from blogs with 30,000 to 500,000 sessions to draw conclusions about the ideal blog post anatomy. The team also conducted a survey of more than 1,500 marketers in 39 countries to understand the industry's pulse when it comes to content marketing.
Here are two questions answered by this report.
What's the ideal blog post format?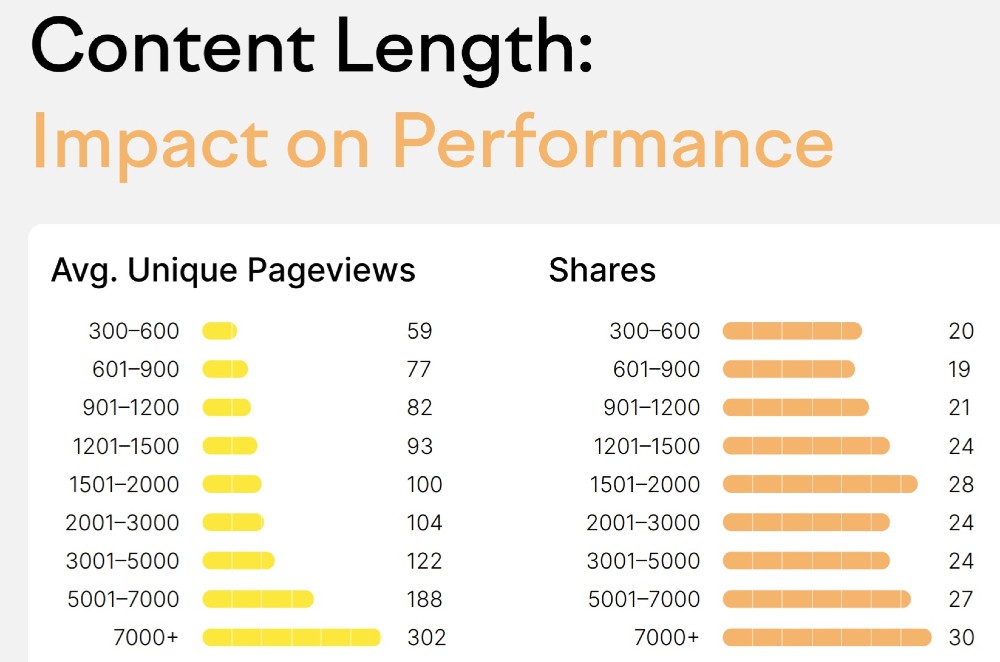 SEMrush found out that the ideal article length is 7,000 words. These articles generate 60% more pageviews than 6,000-word posts and almost 5x more than 450-word articles. Practitioners should pay attention to this stat, as most marketers still prefer to produce posts at less than 3,000 words a piece.
When it comes to the number of shares and backlinks generated, the optimal length is 1,200 words. These articles record 20% more shares and generate 1.5x more backlinks than articles with less than 600 words. However, producing articles longer than 1,200 words won't affect an article's ability to garner shares and backlinks that much.
See: Trends and data: 105+ NEW and powerful marketing statistics for 2021
Here are some other conclusions about the ideal anatomy of a blog post:
'Listicles' generate the biggest number of pageviews, followed by 'How to' stories and guides. In turn, these three formats also get the most shares and backlinks. This is consistent with Backlinko's findings that 'what posts' and 'why posts' tend to earn more backlinks.
Marketers should insert at least ten words into their article headings. These articles generate almost 2x more pageviews and 50% more shares than those with less than seven words.
The majority of high performing blogs use a mix of H2, H3, and H4 headings inside their article structure. In comparison, the majority of low performing blogs only use H1 (title).
Inserting images and videos will improve overall performance. Articles with one image generate almost 2x more pageviews than those without. Inserting one video inside an article may also help it generate 65% more pageviews. The ideal number of embedded images and videos per article is seven and one, respectively.
Do marketers strongly believe in content marketing?
The answer is yes.
According to the survey, 84% of marketers reveal that their company has a content marketing strategy, and 62% were happy with its results in 2020. Further, despite it being a pandemic year, 71% of marketers recorded even better content marketing results than the previous year.
In fact, only 8% of marketers clocked 2020 as a bad year for content marketing.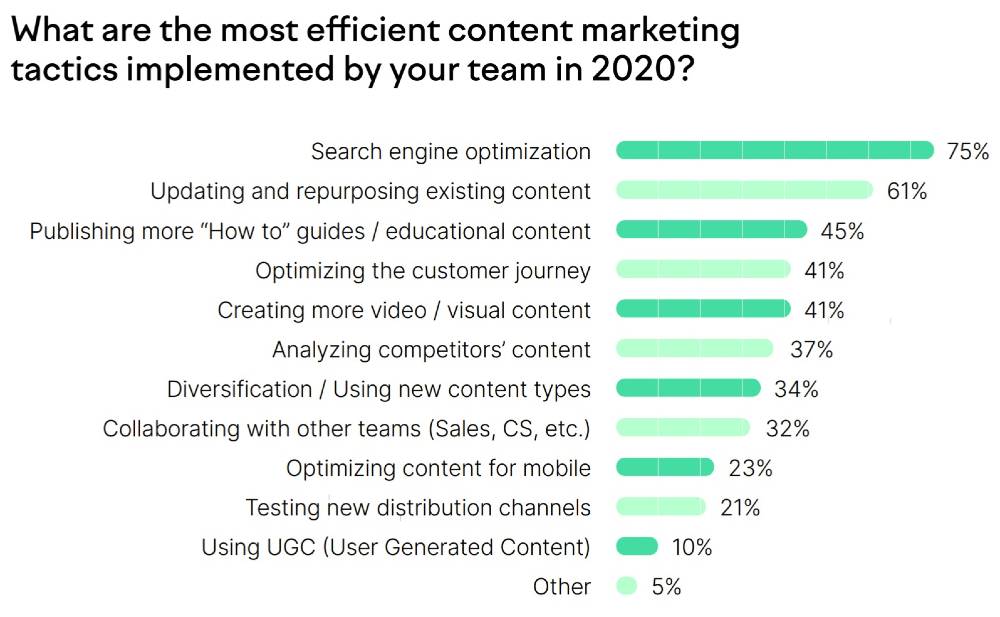 SEO along with updating and repurposing existing content became the two most effective tactics deployed in 2020. Respondents also mentioned that harnessing the power of user-generated-content remains one of the most challenging strategies.
Here are some other findings from the report:
Most marketers spent less than US$10,000 in 2020 on content marketing. 68% of respondents expect that their budget will increase in 2021.
Writing is the most popular outsourced content marketing activity, with the goal of creating content that generates high-quality leads and increases traffic.
Blog posts and emails remain the most popular content types in the survey. The main distribution channels for content are organic search, social media, and email marketing.
The 64-page report also analyzed 600,000 tweets and 100,000 search engine queries to understand the latest content marketing trends. You can learn more by checking it out here.
ContentGrip aggregates reports about best practices for content marketing. Other reports found that 1,500 is the ideal word count for articles and suggested that marketers aim to publish four times per week to gain strong traffic growth. You can find the latest compilation post here.
See: Report: The State of APAC's Freelance Writer Economy 2021
Save time and money when producing high-quality content. ContentGrow helps brands and publishers work with perfectly matched freelance writers and journalists at preferred rates. Fill out the form below to get your own shortlist of talent or visit the site to get started.