SyncWords partners Hopin to bring captioning, live translations to online events
A potential boon for event marketers, the tie-up will allow for live captioning and translation in more than 100 languages.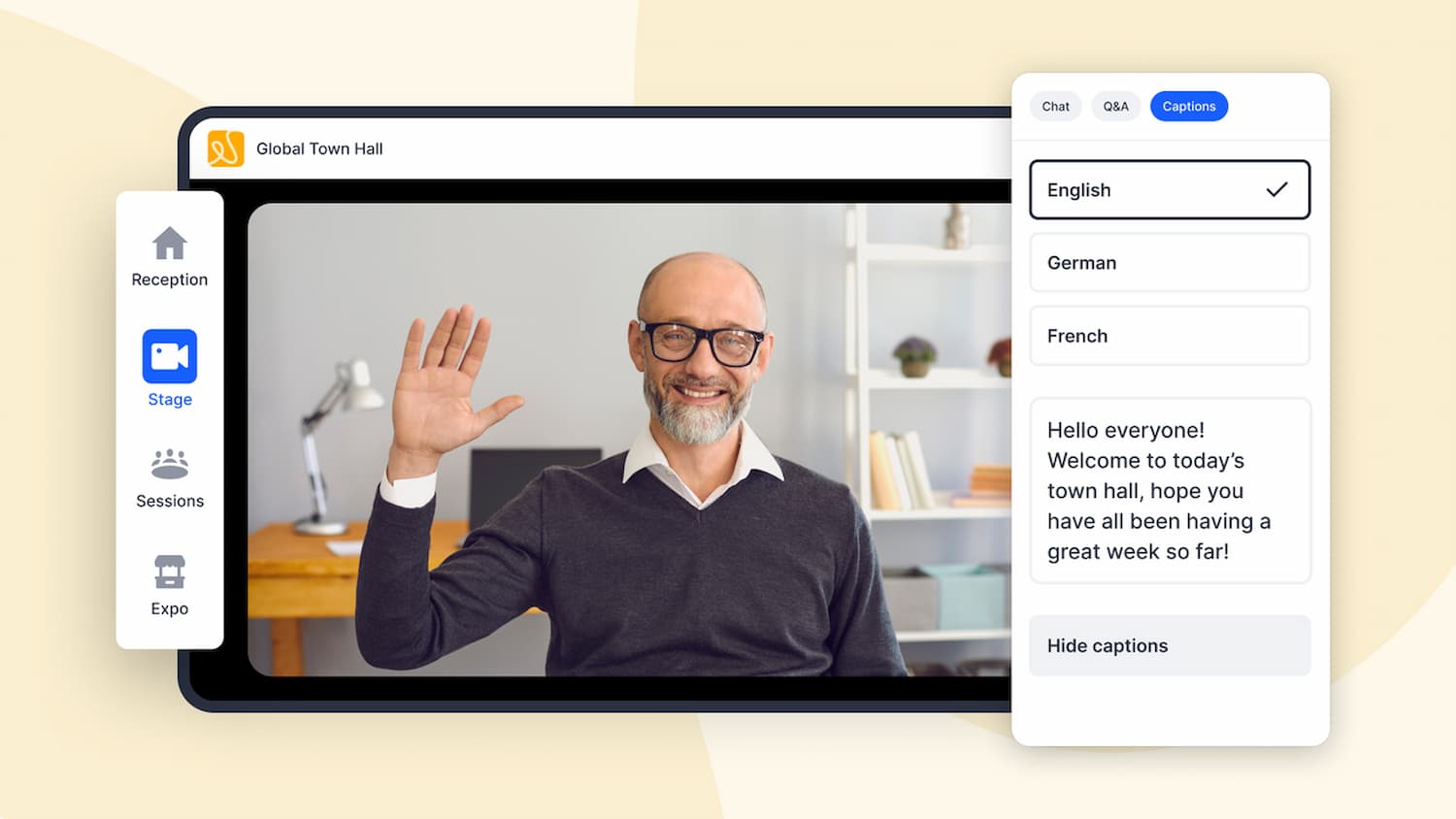 SyncWords, a leading captioning and subtitling automation company, has established a partnership with Hopin, an early all-in-one live online events platform.
The partnership will bring automated captioning and live translations in more than 100 languages to users on Hopin, powered by SyncWords.
The solutions championed by SyncWords include live streaming captions, subtitles, and real-time translation features for live events.
A self-proclaimed world leader in human-based captioning, the company reports an accuracy of close to 99% when it comes to its end product, thanks to a bit of specialized AI.
Marketers are able to use Hopin for online events, powered by localization technology, cloud-based tools, and professional services to expand beyond traditional markets and audiences.
The company claims its user base is growing and it can now count on the benefits of SyncWords' tech – be it for a single event or multiple events on various stages and sessions.
By integrating various experiences into one online events product, and by ensuring accurate captioning, the firm believes event marketers will have a leg up. Users can access SyncWords Live when they set up their event on Hopin.
The global tech support workforce of SyncWords is also making itself available across various time zones. The company claims a track record of more than 15 million minutes of media captioned and subtitled, and over 8,000 clients.
SyncWords CEO Ash Shah said, "Hopin events can now be accessible and inclusive to all participants through captioning and live translations. We are confident Hopin's worldwide users will enjoy a high quality experience."