Influencer marketing app Upfluence stands out with live capture feature
Upfluence's live capture helps marketers source brand ambassadors from their own customers.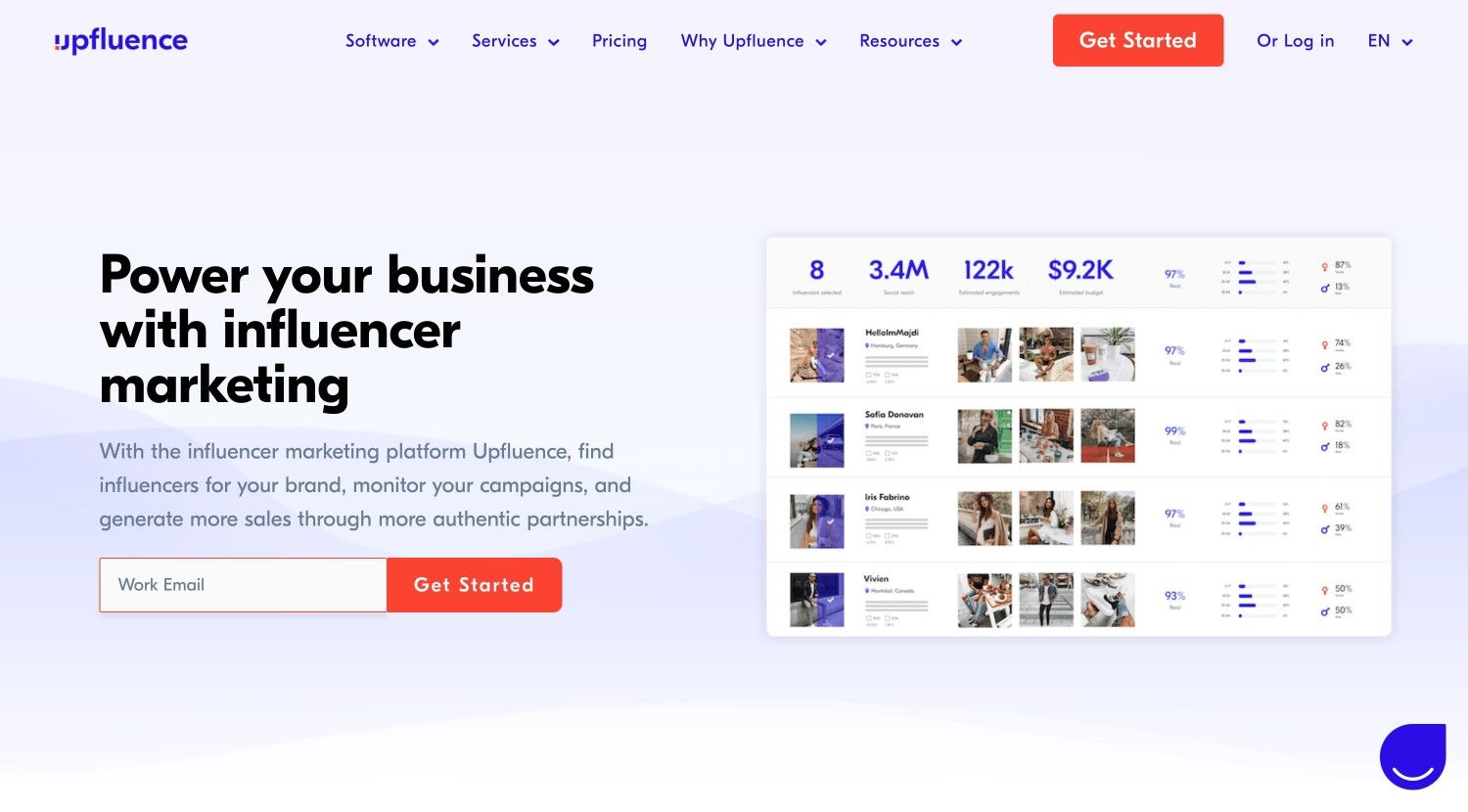 Amidst the rise of influencer marketing trends, marketers today have a plethora of options for influencer tracking tools. These tech-empowered tools and solutions allow marketers to identify genuine influencers, as well as enable them to manage multiple campaigns seamlessly and efficiently. However, it can be hard to identify the right profiles from the ever-increasing pool of self-proclaimed influencers across multiple platforms.
This is where a marketing platform like Upfluence is stepping up and helping marketers find authentic partnerships with genuine influencers that are able to help run successful campaigns and generate leads. Upfluence's Live Capture feature helps marketers find influencers from their pools of customers and site visitors.
Here are six things marketers should know about Upfluence.
What is Upfluence?
Upfluence is an influencer marketing platform to help marketers organize and manage collaborations. From one dashboard, marketers can choose specific influencers, get in touch with them using its CRM tool, manage multiple campaigns, analyze campaign performance, and make e-payments. The company claims to be able to handle payments in over 200 countries in 135 currencies.
What makes Upfluence stand out is its ability to help pinpoint who among a brand's existing customers are its relevant key opinion leaders (KOLs). Upfluence helps users leverage customer data and get insights that help drive sales. For each customer, users can search the account's performance and see if there's potential for the customer to act as an influencer.
With Upfluence, marketers can track millions of influencers' social data across 150 countries on seven social media platforms, including Instagram, TikTok, YouTube, Facebook, Twitter, Twitch, and blogs.
How much does it cost?
Upfluence offers flexible budgets to suit different needs. It has three different plans: growth, scale, and enterprise. The 'growth plan' covers basic features - the integration is limited and accessible only for two admins. There is also no access to key benefits like team collaboration tools and an account manager.
With the scale plan comes assistance from an account manager and a higher admin quota of up to five people. Lastly, the enterprise plan comes with more advantages, such as API access and white labeling for seamless customer interface and better engagement.
All three packages come with a 12-month contract. The good news is that Upfluence also offers free Chrome extensions to help track some influencers' data.
What is the company's traction?
More than 1,600 brands, including Amazon, Asics, Farfetch, and Verizon are using Upfluence's platform to work on their influencer marketing campaigns.
In the past five years, Upfluence has undergone significant growth with a 566% increase in search volume. The firm was acknowledged as one of the fastest-growing American companies by INC in 2019.
Who owns Upfluence?
Upfluence was established in 2013 by Kevin Creusy (Co-CEO), Vivien Garnès (Co-CEO), Alexis Montagne (CMO), and Yann Metz-Pasquier. While three of them are still active in the day-to-day business operations, Pasquier is now positioned as CMO at another tech firm in the banking industry.
Creusy has dedicated his career to building tech businesses since the 2000s, Montagne comes with extensive experience in web development, and Garnès has a background in marketing.
To date, Upfluence has received US$3.9 million in capital from three investors: Isai, Angelsquare, and French Partners. The latest funding round took place in 2018.
See: 5 lesser-known places to hire freelance press release writers
Who are Upfluence's competitors?
Seeing the rise of influencer marketing, there are many companies aside from Upfluence that offer similar services like Traackr and Grin.
US-based Traackr more than ten years old. To date, it has raised US$16.7 million from four investors: SaaS Capital, You & Mr. Jones Brandtech Ventures, Workhorse Capital, and LaunchCapital.
While there are no official reports published on its current valuation or yearly revenue, its solid presence in the industry is well-acknowledged with a number of global companies using its services, such as Michelin, Samsung, Coach, and Cartier.
Grin is yet another US-based martech startup established about a year after Upfluence. The company has collected US$35.5 million from 24 investors, including Interplay Ventures, Bullpen Capital, and Imaginary Ventures.
Grin is known to be working with well-known brands like Macy's, Cotton On, L'Oréal, and Brooks.
What was Upfluence's most notable move recently?
Upfluence just announced a new integration with WooCommerce in early June. This integration will allow brands in WooCommerce to pick up organic influencers that come across their stores.
Brands will also be able to build detailed customer profiles by putting together the collected social data from Upfluence with an e-store's purchase data. This way, it will be easier to point to the most suitable influencer that matches the business's market behavior, as well as the overall promotion strategy.
Save time and money when producing and distributing high-quality branded content. ContentGrow helps teams work with perfectly matched freelance writers and journalists at preferred rates. Fill out the form below to get your own talent list or visit the site to get started.