An indie hacked exit: Wavve helps podcasters turn audio content into videos
Using Wavve, audio creators can easily promote their content as fun animated videos on social media.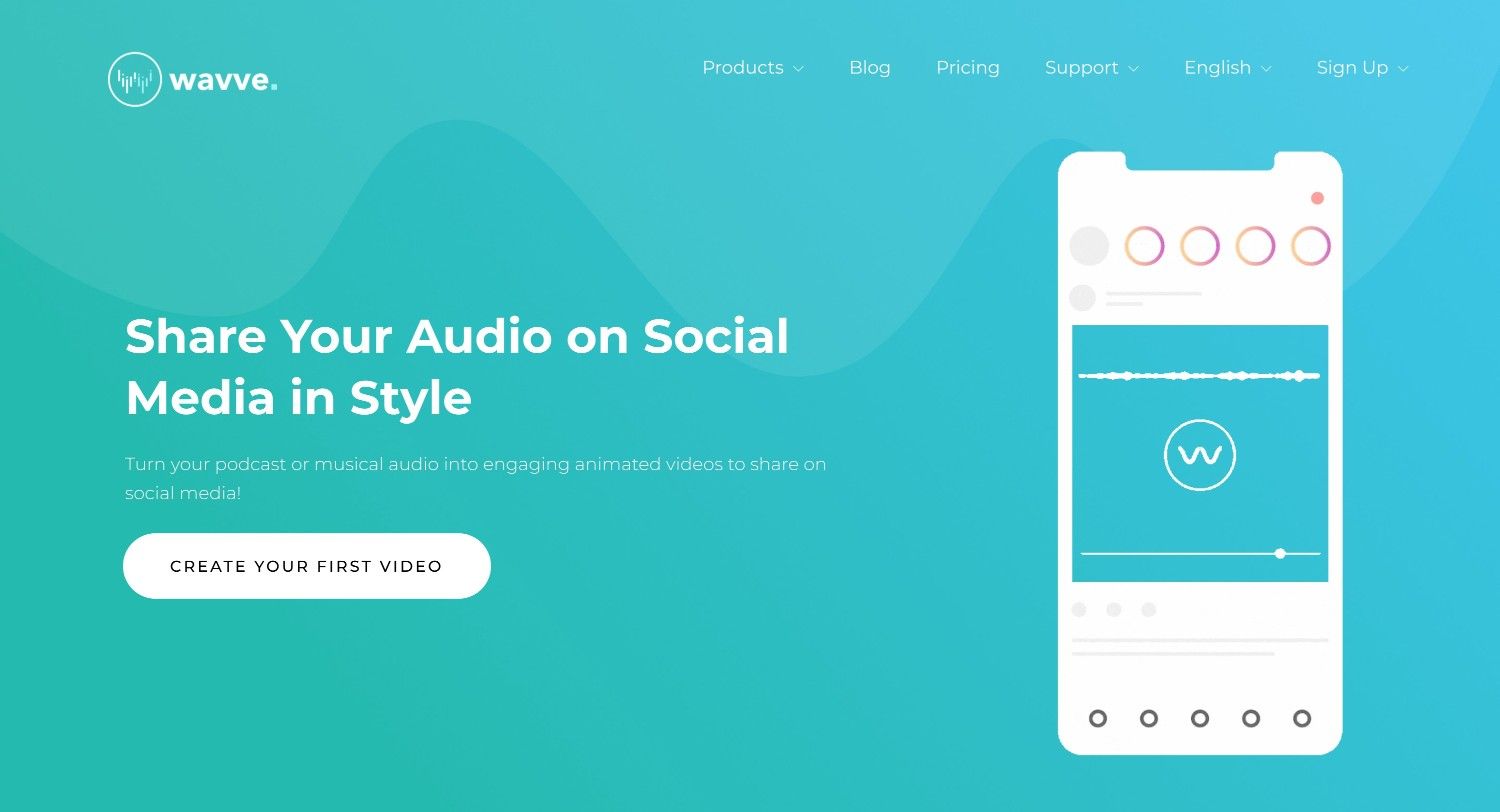 Thanks to the podcasting revolution, audio as a medium is enjoying a surge in popularity. Now more than ever, more people are tuning into podcasts weekly, and by 2024, it's estimated there will be 100 million podcast listeners in the US.
Content creators are also finding new ways to promote their audio via social media. They're using tools like Wavve to showcase samples of their podcasts on Instagram, Facebook, and Snapchat.
Wavve is yet another player in the indie hacking movement. The company stays lean and operates a profitable digital business, without pursuing venture capital or outside investment.
With this in mind, just because a company can be called an indie hacker, it doesn't necessarily mean the firm won't accept a buyout. In May 2021, Wavve was acquired by Calm Capital for an undisclosed sum.
Here are six things marketers should know about Wavve.
What is Wavve?
Wavve is a tool that can turn audio clips into video content for social media (Instagram, Facebook, Snapchat, YouTube, and LinkedIn). The tool is suitable for content creators that produce audio like music, podcasts, and radio shows.
Creators can make a video by selecting a desired post format - square (for Instagram and Facebook), vertical (for Instagram Stories and Snapchat), or horizontal (for YouTube and LinkedIn). They can then add more details (background image, waveform, caption, transcription, progress bar, etc) using a drag-and-drop function.
The app also has a feature called Wavve Link that functions just like a website builder for audio content. Creators can publish a landing page for all their audio files and post new episodes automatically by syncing their shows on apps like Spotify and Apple Podcast. The Wavve Link feature also comes with an analytics function to monitor the site's performance, measuring things like pageviews and unique users.
How much does it cost?
There are four service plans that Wavve offers, and one of them is available at no charge. But this version is pretty much just an appetizer. Free users can only create one minute of video per month, complete with Wavve's branding on each video.
Paid plans come with longer video length quotas and removal of Wavve's branding. The company's most expensive plan (US$60 per month) offers an unlimited quota on video production.
Wavve also offers annual plans with cheaper monthly fees.
What is the company's traction?
Wavve was a bootstrapped company before the buyout. However, the firm still managed to surpass US$1 million in annual recurring revenue in 2020.
The company shares that it was attracting an average of 9,000 free users per month in October 2020.
Who owns Wavve?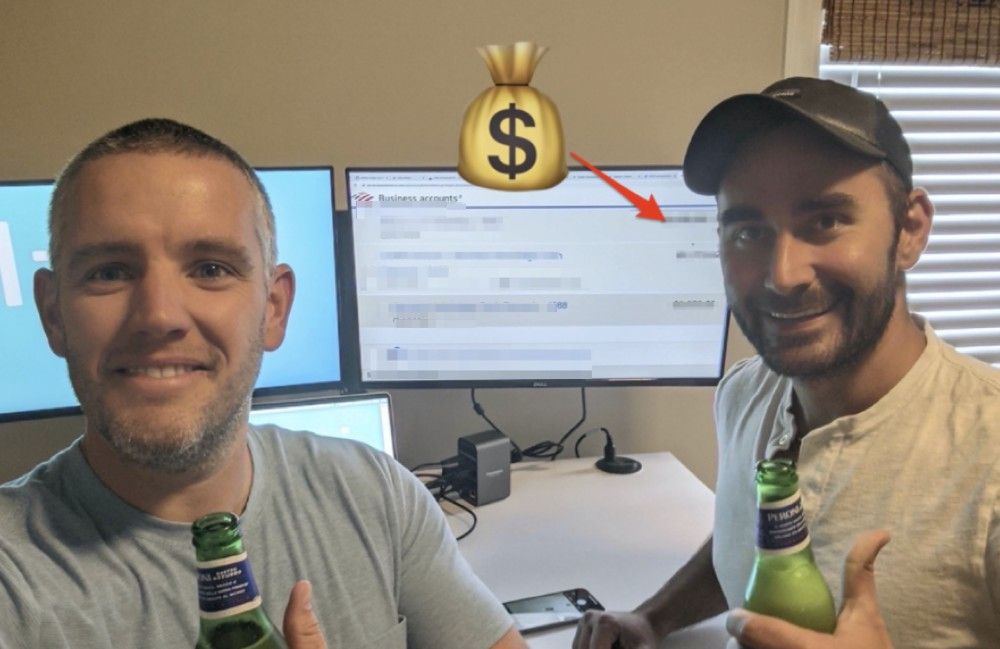 Baird Hall and Nick Fogle (pictured above) are the two people behind Wavve's inception in 2016. Hall and Fogle self-funded the company from start to exit.
Hall's background is in sales and marketing, while Fogle is experienced in tech. Both tried their luck building other ventures before ultimately joining forces to launch Wavve.
After Wavve's acquisition, both Hall and Fogle are now focusing their attention on ChurnKey, a solution designed to help companies reduce churn rates by adding an "offboarding experience" for users who want to leave any given app.
Jeff Dolan is now leading Wavve as CEO.
Who are Wavve's competitors?
Wavve is competing with Headliner and Audiogram, two similar platforms that also help turn audio content into compelling video.
Headliner launched in 2018 and has since pulled in more than 250,000 users. The company has raised a total of US$2.9 million in capital. Some of the world's biggest brands and media use Headliner, including BBC, CNN, Wondery, and Entercom.
Audiogram was established a bit earlier, in 2016, and is nearly bootstrapped, having only raised a scant US$50,000 in total capital. The company is already working with big organizations like the Obama Foundation, The LA Times, and Shopify.
To date, there are no official revenue reports disclosed publicly for either company.
What was Wavve's most notable move recently?
Following last month's acquisition, the original team (including Hall, Fogle, and Rob Moore) is now back in the fold as advisors and advocates for Wavve.
For now, Calm Capital will focus on optimizing business operations, one step at a time. "This doesn't mean we don't have big plans for Wavve. We do. It's just that we have a different way of thinking about growing businesses at Calm Capital. We're patient and purposeful," said the firm's managing partner David Horne.
See: Martech startup funding news: 48+ investments and acquisitions in 2021
Save time and money when producing high-quality branded content. ContentGrow helps teams work with perfectly-matched freelance writers and journalists at preferred rates. Fill out the form below to get your own talent list or visit the site to get started.