6 things to know about ecommerce marketing tool Yotpo
Yotpo helps brands engage customers with reviews and ratings, loyalty programs, SMS marketing, and user-generated content.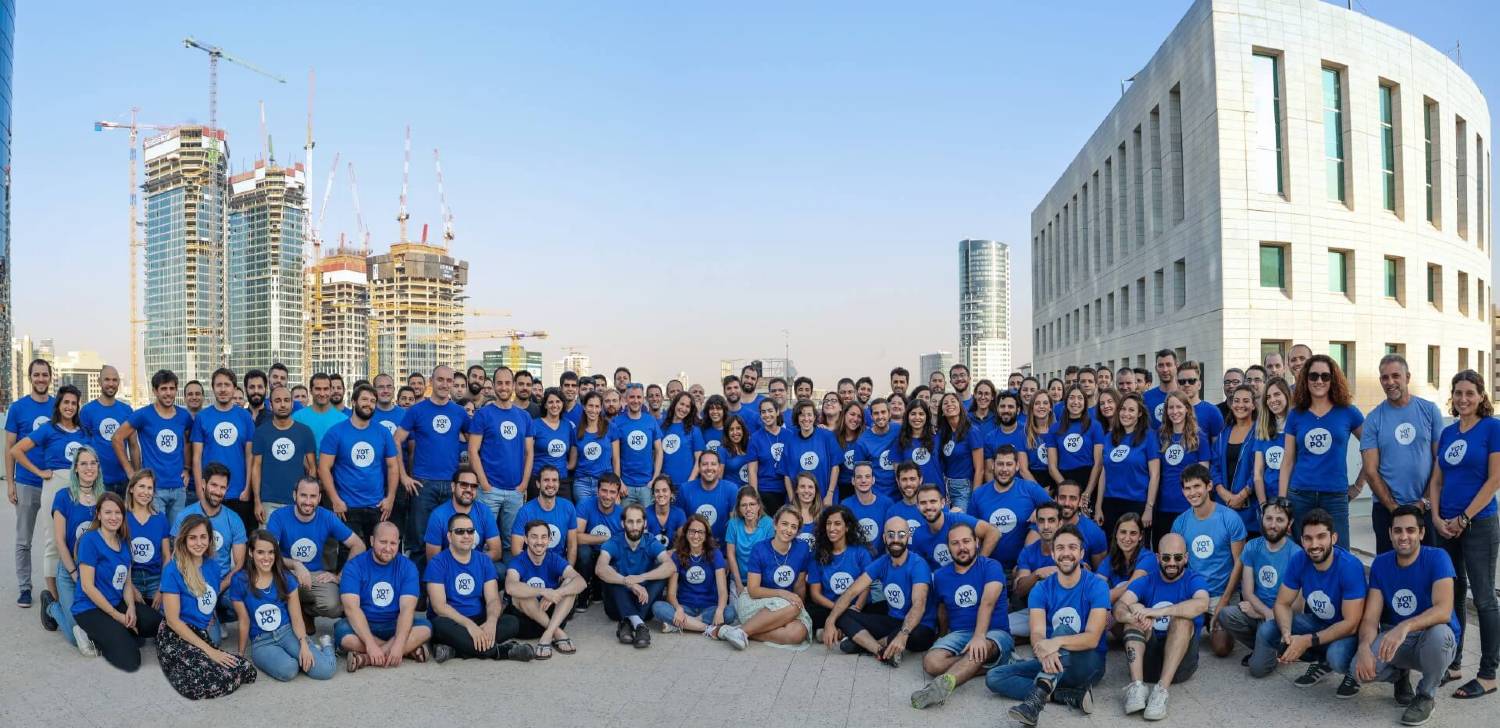 The ecommerce sector is expected to become a trillion-dollar industry in the US by 2022. As such, e-sales marketing tool Yotpo (a newly minted unicorn) seeks to help marketers gain an edge in the competitive online retail game.
Here are six things marketers should know about Yotpo.
What is Yotpo?
Yotpo allows brands to engage customers with the help of four key features: reviews and ratings, loyalty programs, SMS marketing, and visual user-generated content (UGC). According to the company, Yotpo's unique value lies in its ability to integrate all four features into a brand's daily process -- thus allowing teams to more easily make strategic decisions.
For example, Yotpo lets marketers create specialized offers to customers who recently made a purchase and left a five-star review. The team claims that this simply isn't possible when marketers are using a gang of different marketing apps.
With Yotpo's visual UGC feature, teams can easily manage and display UGC content (such as customers' Facebook and Instagram photos) across a brand's website. Thanks to its integrations with popular social media platforms, like Facebook and Instagram, marketers can then turn around and use the same UGC content as part of their digital advertising campaigns.
How much does Yotpo cost?
Yotpo has two plans: free and premium. The free plan is limited but covers the basics of content moderation and generation, customization, and analytics.
Meanwhile, the premium plan enables integrations to Google and Facebook for ad optimization, SMS marketing, visual marketing pages, and other advanced features. The company also provides a dedicated success manager for each client.
What is the company's traction?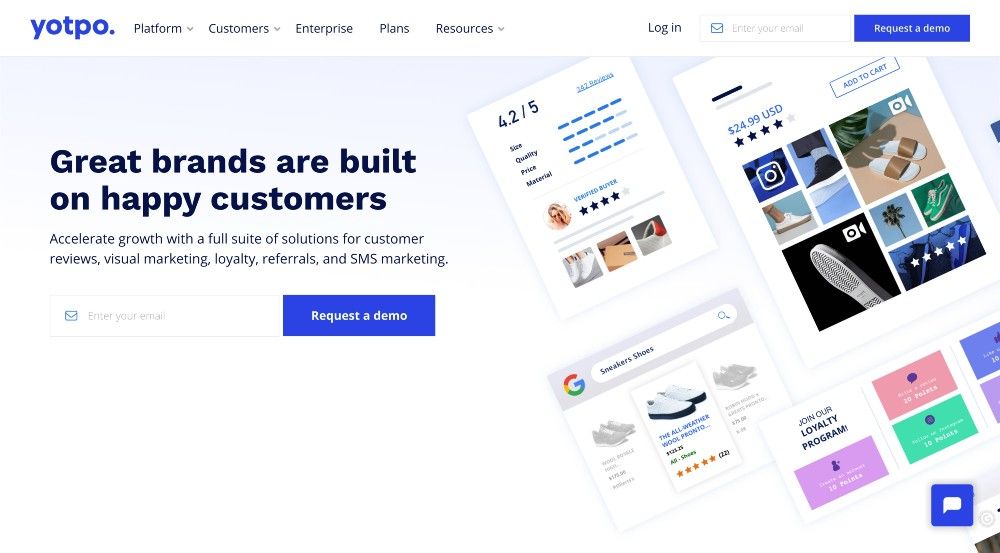 Yotpo claims to be recording a mega US$100 million in annual recurring revenue. This is a staggering increase from the startup's US$7 million annual revenue back in 2016. In May 2021, the firm announced that it had reached a valuation of US$1.4 billion.
To date, Yotpo claims to have served 30,000 enterprise customers, including marquee brands like GoPro, Drunk Elephant, Steve Madden, Frank Body, Soko Glam, and other fast-growing brands.
Who owns Yotpo?
The now unicorn was established by Tomer Tagrin (CEO) and Omri Cohen (COO) way back in 2011. Tagrin and Cohen have spent most of their careers at Yotpo. They both spent time together at the Israel Defence Force and then started Yotpo after graduating from Tel Aviv University.
Yotpo has received a total of US$406 million in funding from 21 investors, including Bessemer Venture Partners, Access Industries, Marker, and Blumberg Capital. The startup has made two acquisitions so far: SMSBump for US$35 million in 2020 and Swell Rewards in 2018 for an undisclosed sum.
Who competes with Yotpo?
Yotpo competes against Birdeye and Bazaarvoice, both of which also offer suites of ecommerce marketing tools. Both also offer solutions for reviews, UGC, and ratings to help brands understand their audiences better.
Launched in 2012, Birdeye has raised US$33 million in capital from eight investors. The company claims to have acquired over 60,000 enterprise customers to date, including prominent names like BMW, Optum, and Esurance.
Bazaarvoice was established much earlier, in 2005. For the better part of two decades, it has collected a total of US$130.6 million in funding, with four investors on board. Bazaarvoice claims to be trusted by more than 11,500 global brands and retailers. Its portfolio is filled with notable names like Canon, KraftHeinz, Walmart, L'Oreal, Macy's, and LG.
See: 5 lesser-known places to hire freelance press release writers
What are Yotpo stakeholders saying?
"We have always believed that ecommerce would become the dominant form of shopping, but 2020 was an incredible acceleration. The ecommerce arena is the most important place to be. Everyone is selling everything online now, from entrepreneurs setting up shop in their basement to some of the largest brands in the world. But this also means it's only going to get more difficult, expensive, and inefficient to market to customers," said Tagrin.
"In the past twelve months, we've seen impressive growth from companies who were smartly positioned in ecommerce. Yotpo is no different and belongs up there with the biggest players in the space — Shopify, Affirm, BigCommerce," explained Adam Fisher, Partner at Bessemer. "As a long-time investor, it's great to see Yotpo's big bets pay off, and the success so many brands have seen using Yotpo's growing suite of solutions."
Save time and money when producing high-quality branded content. ContentGrow helps teams work with perfectly-matched freelance writers and journalists at preferred rates. Fill out the form below to get your own talent list or visit the site to get started.