After a painful job loss, she started her own marketing agency in Singapore
Amid the tears and sleepless nights following a job loss, Jessie Chong launched boutique marketing agency Delitier & Co from her bedroom in Singapore.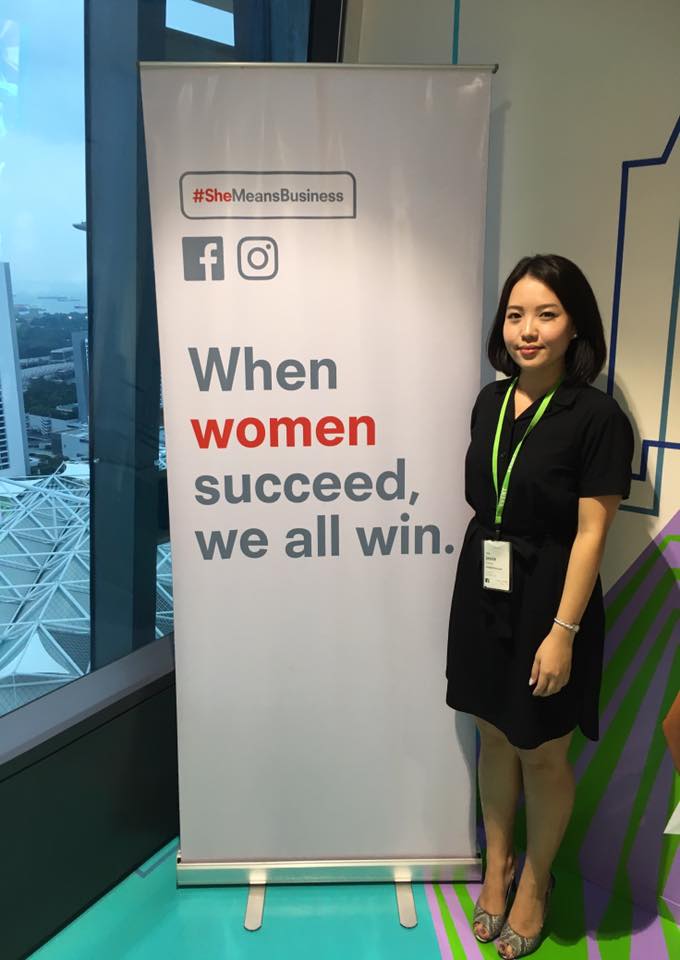 Jessie Chong was a senior art director for Asian cosmetics e-commerce giant Luxola (now Sephora) in 2015 when, according to her, she was abruptly fired after a misunderstanding with the CEO. The Singapore native says she felt upset and angry about being jettisoned — as if she was too easily discarded by management after devoting a great deal of hard work to the company.
In the end, she wasn't able to justify herself to the boss and left the company without ceremony. The days that followed were not easy for Jessie, but they proved to be defining. She decided to build her own marketing agency from scratch, using nothing but her own network, know-how, and an obscure French word that sounded cool.
Today, Jessie's clients know her boutique firm as Delitier & Co, a creative shop that aims to use elevated visuals, digital strategies, and content to empower brands. The small agency seeks to help clients solve problems via strong digital branding across the board. Its list of services includes content strategy, brand consultancy, UI/UX, and more. Jessie says her marketing agency works with a group of talented designers and content creators in an effort to sell creativity, backed by data-driven research.
"Delitier was born out of my bedroom after a few days of tears and sleepless nights," recalls the Nanyang Academy of Fine Arts graduate. "I consulted my sister and thought of the name for my company. Delitier means to charm and delight, in Old French. I have a vision of building a global brand and working with big corporations. This brand identity serves as a good bridge for conversation when people inevitably ask, 'How do I pronounce it? What's the meaning of this word Delitier?'"
Jessie explains that her answer is always the same and true to form: "Delitier will charm and delight brands with its great work."
See: 29 smart B2B content marketing examples and success stories
Cap and feathers
Before her departure from Luxola and subsequent middle-of-the-night career decision, Jessie worked at a popular church called Lighthouse Evangelism. She was a media designer and worked with the 3D animated graphics team. The church was known in Singapore for its surreal animations that would be shown throughout the live sermon. According to Jessie, the visuals were able to get audiences "hyped up" and talking in the community.
She left the church's team to pursue a project management role at a digital imaging company, where she learned to take on big agency briefs, craft timelines, make quotations, and build relations. According to Jessie, the firm worked with a handful of big agencies, and she was able to cut her teeth on projects for TBWA, DDB, Publicis, Ogilvy, Leo Burnett, and more. She added that her team handled multiple big accounts from BMW, Canon, StarHub, SK-II, ESPN, Sony, Lexus, and P&G, among others.
Fast forward to today. Delitier displays what appears to be a respectable logo wall, claiming prominent blue-chip projects for Converse, PayPal, Hootsuite, Singapore Airlines subsidiary carrier Scoot, government agency SPRING Singapore, and more. Jessie mentions one of Delitier's most memorable accounts to date:
"In 2018, I had the opportunity to work with a prestigious client in Hong Kong for New World Development and Chow Tai Fook. My company helped them launch Loupe – a jewelry incubation space for designers around the world. We helped with strategy and in building their social media platforms, creating content, growing their followers and online presence, sending out media invitations, preparing press releases, and conducting the press event and media tour for the space in PMQ."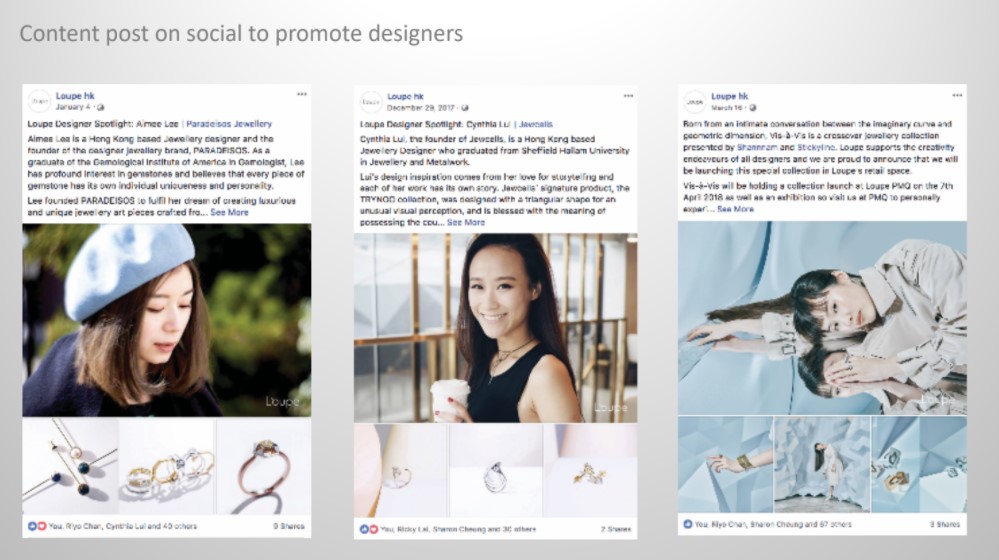 See: 8 recommended content marketing agencies in Asia Pacific
Boutique value in 2020
According to Gartner, marketers snapped into survival mode after the Covid-19 pandemic broke out. They launched crisis-related communications to customers and stakeholders, canceled or delayed campaign launches, reduced contractor headcounts, and halted long-term projects.
However, despite spending restrictions, CMOs remain upbeat. As per the research firm's survey, 73% of respondents expect the marketing business and economic climate to see a positive impact over the next two years. More than half (57%) of respondents across all industries believe that performance will return to normal in the next 18 to 24 months.
In the meantime, addressing the global marketing industry's uncertain landscape, Jessie says the pandemic has opened up new business opportunities for boutiques. She claims Delitier has closed a few corporate retainers, but also must face the reality of shrinking marketing budgets in all sectors.
In terms of pivoting with the times, Jessie says — without going into specifics — a big part of what Delitier is doing revolves around building brand plans that maximize the client's marketing dollars while mitigating production costs overall.
"Many of the bigger corporations can no longer afford hefty advertising fees and most have awarded projects to smaller agencies like mine," says the entrepreneur. "My plan is to keep my existing clients and help them through these challenging times."
In the context of advice for other boutique marketing firms in 2020, Jessie adds, "Purchasing power will be more cautious during this economic downturn. Therefore, thorough price comparisons from clients are more likely. So your price point will inevitably be a factor for conversion. The most important word you must consider today is 'value.'"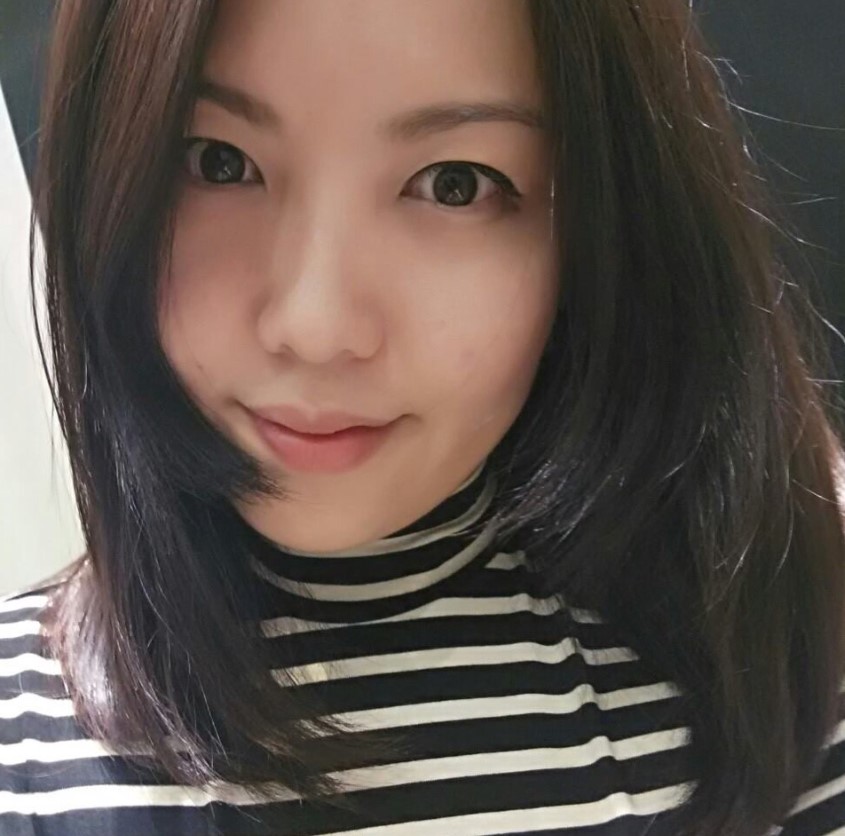 See: 12 recommended firms offering professional content writing services
Save time and money when creating and distributing high-quality PR and branded content. ContentGrow's platform serves up the best freelance content professionals and helps marketing teams execute at scale. Fill out the form below to distribute your press release in APAC and beyond.